Hey guys! Happy Tuesday! I'm treating today as a Wednesday because I get to have Indian tonight—we're having my "farewell dinner" there after spin. Baigan bhartha, I can taste you already 😉
I started this morning with the classic Fitnessista breakfast cookie: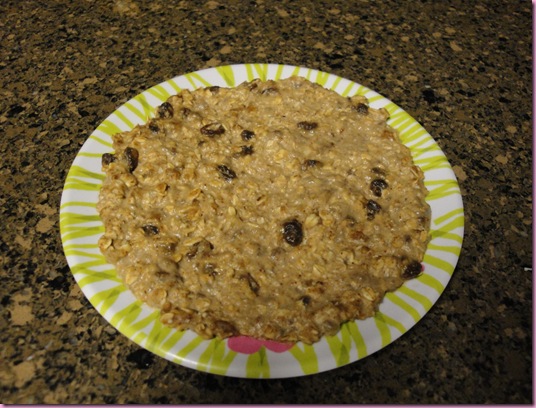 I just wanted to say thank you (so much) to those of you who have made bfast cookies and linked back to the how-to post. I came up with the breakfast cookie a little over a year ago and it's a creation I'm extremely proud of 😀 I hope you guys know how much I appreciate it.. especially since I've seen some "similar cookies" (and how-to posts) floating around the blogworld.
Today's bfast cookie was the original oatmeal-raisin: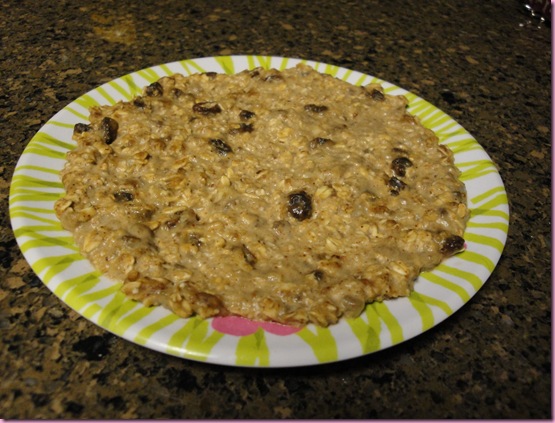 This beauty had 1/3 cup oats, 1 scoop sprouted brown rice protein, vanilla hemp milk, raisins, 1 tbs almond butter, 1 small smashed nanner, cinnamon and Stevia.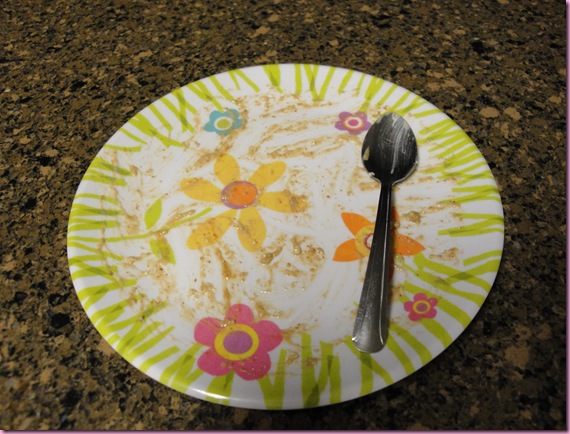 It was so gross, I couldn't finish it 😉 Are there tongue marks on the plate??? I would never!
Funny how the breakfast cookie has changed over the year! I use almond or hemp milk now instead of skim, almond butter instead of peanut butter, brown rice protein instead of whey, MORE oats (!), Stevia instead of Splenda, and I don't count the toppings like I used to.. I remember counting out 25 raisins for the bfast cookie! Now, I just grab a handful 😉
Have you tried a bfast cookie before??? What's your favorite combo (or dream combo)?
Enjoy your morning!
xoxo,
G$