Good morning! How are ya? Hope you're having a great day so far 🙂
I started mine with a Fitnessista bfast cookie: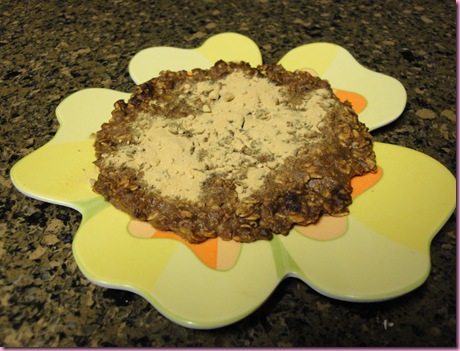 (1/3 C oats, 1/2 T almond butter, 1/2 nanner, 1 T carob, 1 T brown rice protein, almond milk, cinnamon, Stevia, pinch sea salt, topped with mesquite)
It's so nice to wake up and know breakfast is waiting for you 😀
Next, the puppers and I went on a lovely walk –fall weather is officially here!- and I came back for some tea: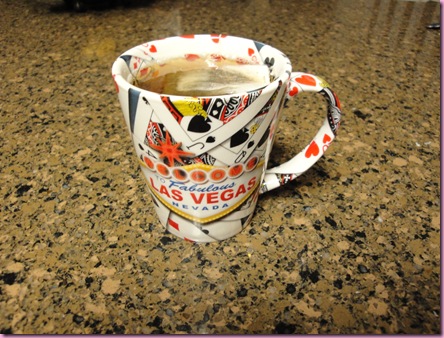 And the queen returned to her throne: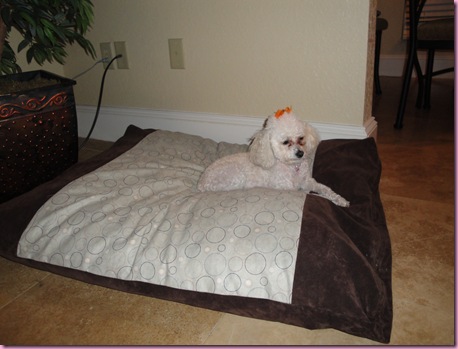 Since I don't have a lot of foodie pics for ya right night –I could stuff my face quickly and take some pictures but decided against it- so I figured I'd show you the supplements I take every day.
A probiotic, as I don't consume cow's dairy and only get probiotics through goat cheese or kombucha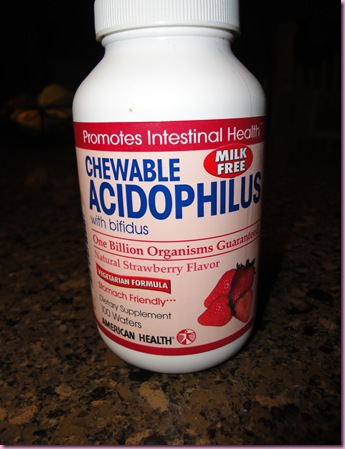 And a multi-vitamin from Trader Joe's: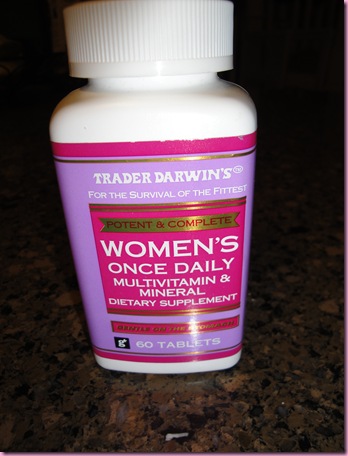 I have prenatal vitamins that have been waiting for me on base for about six months, but I've just been too lazy to pick them up 😀 No, the pilot and I aren't planning on little Fitnessistas and Pilots anytime soon, but it's a good idea to start taking prenatal vitamins a year or two before you plan to uh, get started 😉
Here's the plan for the day:
-make hummus, artichoke dip, chocolate mousse, and chocolate drizzle for tomorrow
-cut all the veggies
-yoga (60 minutes)
-post office
-practice Zumba dances
-teach Zumba
-training appts
I'm out!
xoxo,
G$
Newsworthy: