Hi guys! How are ya?? I'm bueno over here, just avoiding packing. I sat down and made a list of things I should bring to OKC, and here's what it's looking like so far…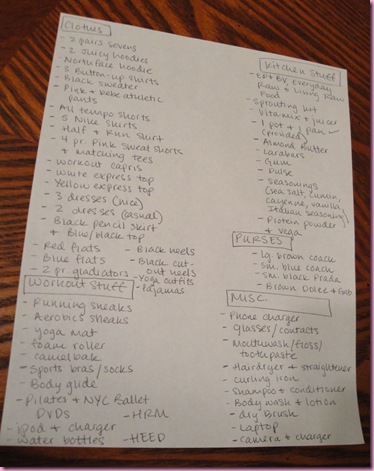 (Yes, there's a section for purses)
Making my packing list made me realize that a month is a pretty long time! And I feel like I need to bring EVERYTHING 😀 Do you make a list before you pack, or just plan as you go? The good thing is that I'll be wearing a uniform 90% of the time I'm there, but I still need weekend and workout clothes, kitchen stuff, and all the other doodads and gadgets I can't live without 😉
While I made the list, I busted out the Teavana tea maker.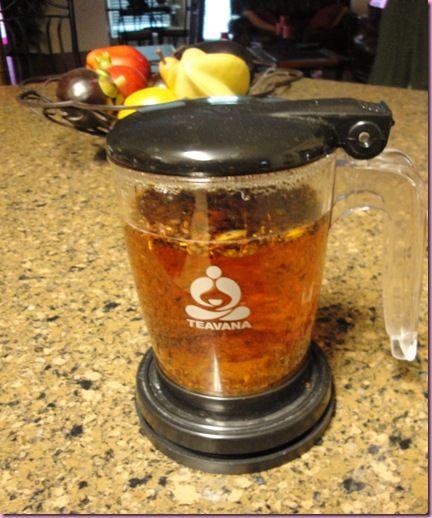 Matevana and Rooibos Chai
In a viva Las Vegas mug: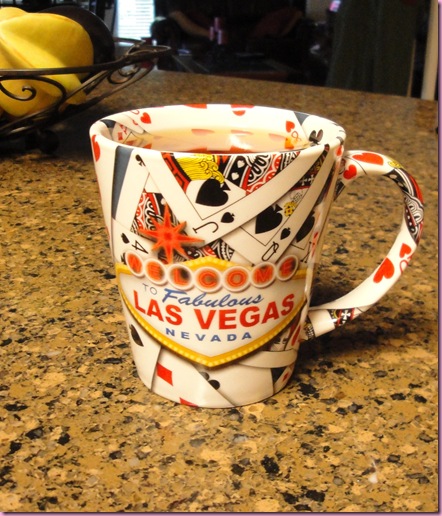 I spent some time playing around on Facebook and Twitter, made bfast for the pilot (who's working late again) and then it was time for lonchi.
Today's lunch lesson: Don't mess with a good thing!
The "good thing" in this case, was the amazing Kristen Suzanne's Raw Harvest Soup
I added the zucchini, carrot, celery, garlic, water, medjool date and grape tomatoes into the Vitamixalicious: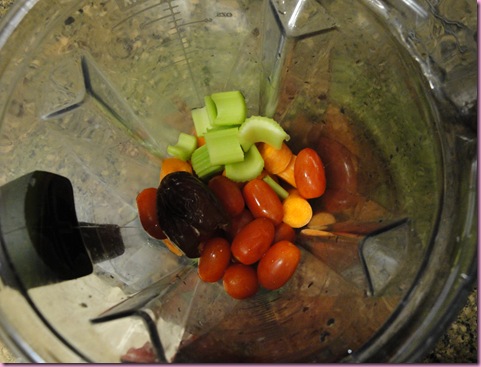 I blended it up and added miso instead of sea salt, 1 more clove of garlic, pepper, and pumpkin pie spice to autumnify it.
It really looked lovely.. very similar to the Natalia Rose Pumpkin Pie soup I love so dearly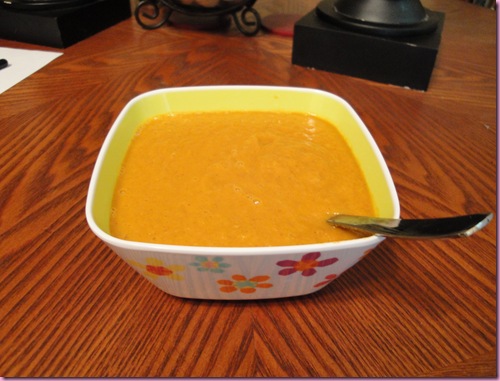 It was garlic overkill. I really love garlic but I have no clue what I was thinking throwing another clove in there. All of the other flavors were wonderful, but they were drowned out by the spicy garlic and could create some serious dragon breath. So I ate about 1/3 before I sadly banished the rest to garbage disposal city and had an Ezekiel with a little AB and TJs Superfood Spread instead.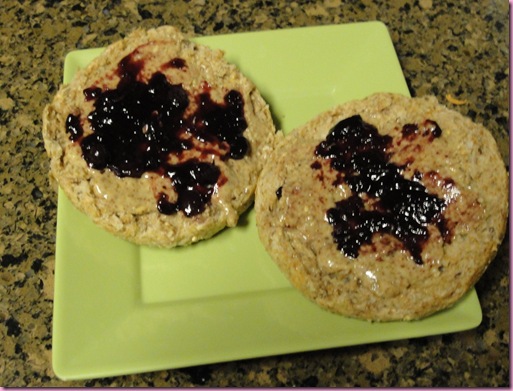 Sorry for turning your soup into a culinary abomination, friend! I'll try again soon and uh, maybe follow the recipe next time 😉
I'm off to walk Vieserton (aka Viesa), go to the post office to mail macaroons, getting my car detailed (wahoo!!!) and to the gym with Jeni. Spin and Indian tonight 😉
Have a great day!
xoxo,
Gina
Today's tip: While going on roadtrips, pack up some staples to have with you along the way. For me, it will be fruit and veggies dried in the dehydrator, Larabars, protein powders pre-measured in baggies and a jar of almond butter. This way, wherever we end up staying, I'll know there's Gina-friendly food nearby. (We're stopping in Atlanta, Little Rock for two days and then driving to OKC). Any Little Rock bloggies, let me know if you'd like to meet up for breakfast or lunch on Saturday 😀