Heyyyyy 😀 Hope your Monday is treating you well!
I thought I'd start the morning off with a how-to video on the little breakfast beauty I came up with a couple of years ago. Since my eating style has changed over the years, this new breakfast cookie includes my current modifications, but please alter it to suit your nutritional preferences and needs.
Hope you enjoy!
Ingredients:
-1/3 C oat groats ground into flour (or 1/3 C old fashioned oats)
-1/2 scoop protein powder (I prefer Sun Warrior but back in the dairy days, it was all about the Designer Whey)
-cinnamon, pinch of sea salt
-1/8 C – 1/4 C milk of choice (I roll with almond)
– 1 T nut butter of choice (raw almond butter is the fave here)
-1/2 smashed banana
-mix-ins!!! Mesquite, cinnamon, cacao, maca, goji berries, pumpkin, dried fruit, whatever you're feeling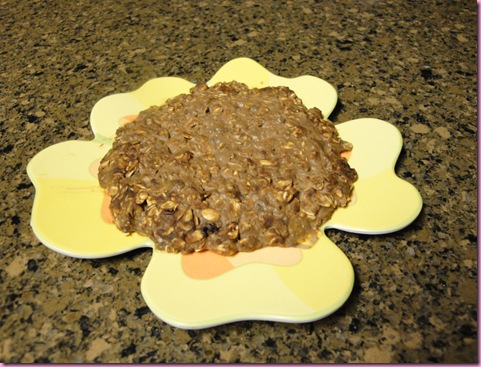 Have you tried a breakfast cookie? What's your favorite combo???
It's WORKOUT TIME (wahoo!!!) then tax time over here *shudders* See ya this afternoon!
xoxo,
Gina