Hi friends! How are you? I hope you had a wonderful weekend. 🙂 We ended up staying in town, which ended up being the perfect choice. Since we were gone last weekend, we could catch up around the house, enjoy time as a family, binge-watch Shameless (after the kids are asleep, of course haha), and celebrate St. Patrick's Day.
Friday afternoon, when I picked Liv up from school, I thought it would be fun to take the girls to the carnival one last time. They happily got their wristbands and rode tons of rides,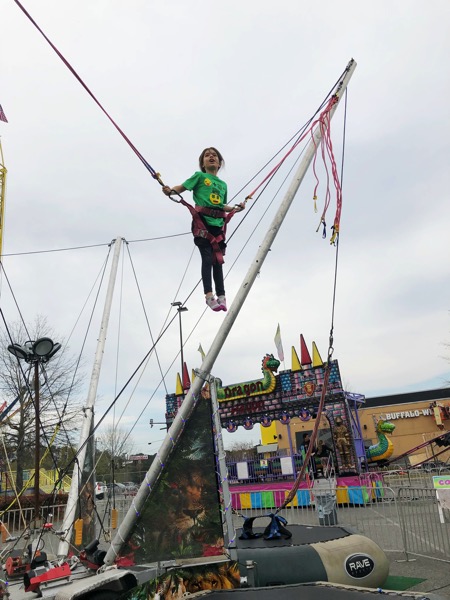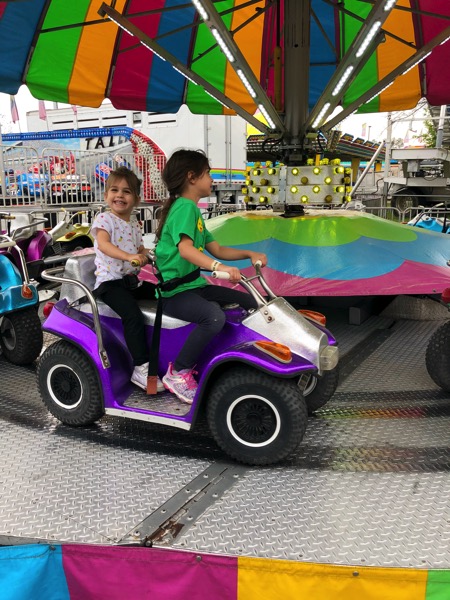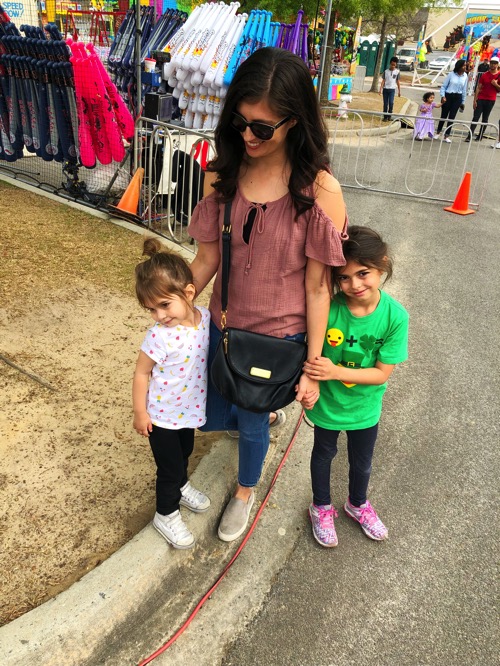 (Shirt is from Willow Bloom // jeans <— on sale right now // shoes // purse)
The Pilot met us after work for more rides and the girls' first funnel cake. I can't believe they'd never had one! It rocked.their.world. Liv thought it was the best thing she's ever had, and P is also a huge fan of anything coated in powdered sugar.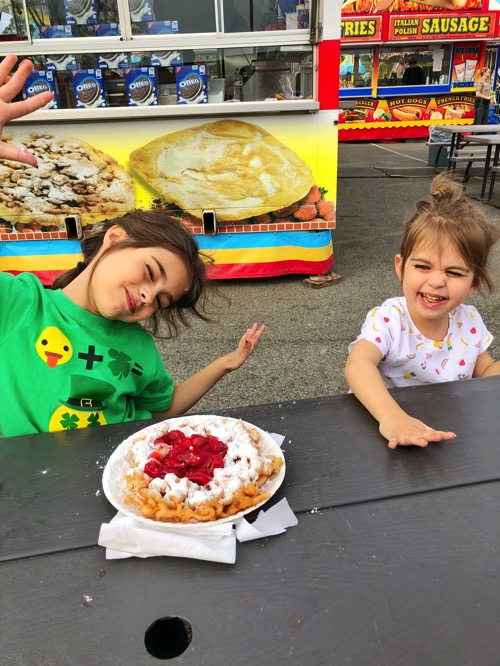 We went home and made Sunbasket for dinner, and worked on our computers while watching Netflix like the party animals we are. Friday afternoon, Liv mentioned that the leprechaun is supposed to come and leave chocolate coins and we needed to set up a leprechaun trap for him. Is this a new thing? Is this like Elf on the Shelf? WHY. So the leprechaun did end up making an appearance…after a late-night Target run.
Saturday morning, we had breakfast here at home and the girls played outside all morning. Watching them play outside is one of the best things ever. The weather has warmed up, so they could happily ride their scooters, jump on the trampolines, dance to music (I just take this little Bluetooth speaker outside) and ride their Power Wheels.
The Pilot and I took turns hitting up the gym,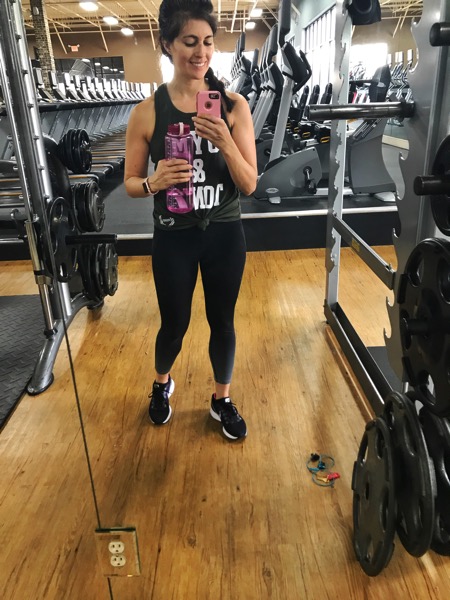 and we enjoyed the quintessential American St. Patrick's Day feast: slow-cooked meat, potatoes, carrots,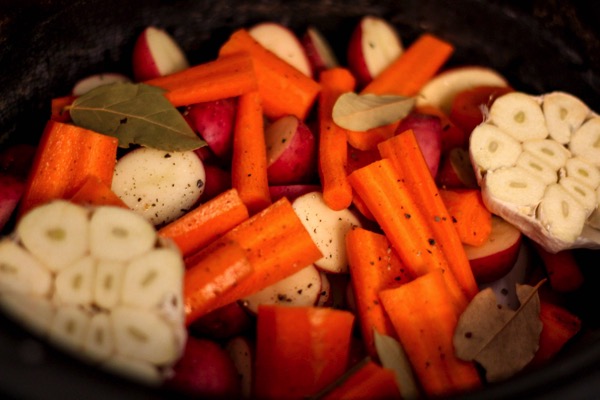 (I threw everything in the slow cooker that morning, with peppercorns, mustard powder, garlic, onion, a little brown sugar to sear the meat, salt, pepper, and lots of bay leaves)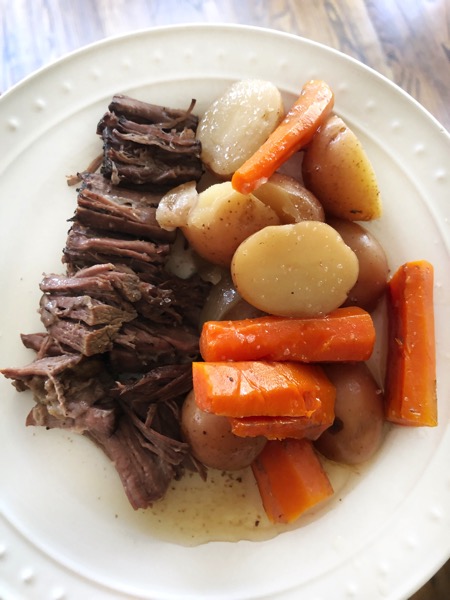 cabbage on the grill,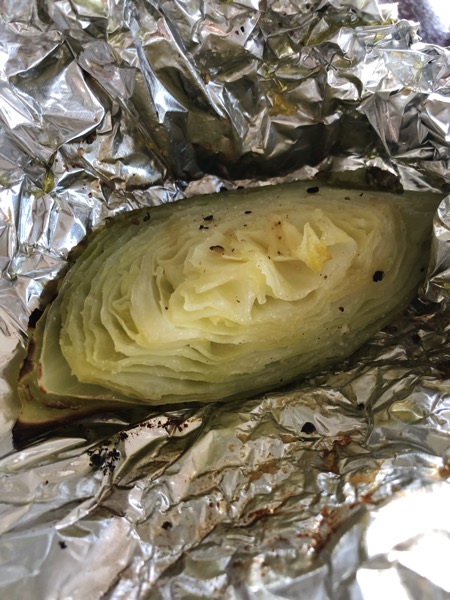 (just add butter, salt, pepper, garlic powder, wrap in foil and throw on the grill)
and the best cookies ever.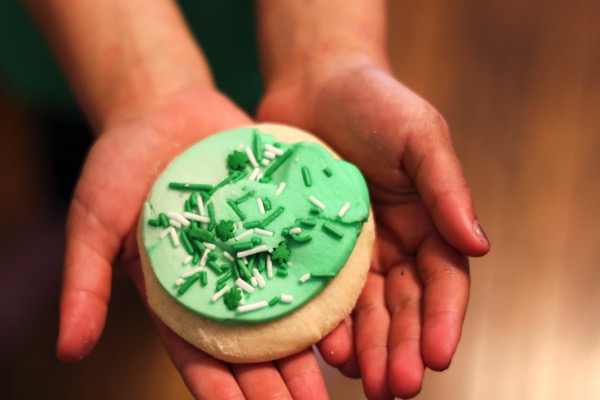 Why are these so amazing?! I feel like no cookie can ever really compare.
We had Bailey's with almond milk while watching another couple episodes of Shameless. We're both completely sucked in, and I feel like I could watch it for HOURS. Thankfully the small part in my brain that wants me to be productive or you know, sleep, keeps giving me the nudge when it's time to call it quits. It reminds me of the early days when we were dating and we'd fall asleep on the couch watching multiple episodes of Grey's Anatomy. I'd wake up to the little beep-y intro song in the middle of the night.
Sunday morning, the girls had their usual animal banana-oat pancakes (Liv requested a pig, and P wanted a puppy)
and I filmed some new workout videos while the Pilot took the girls to run errands. (Stay tuned! YAY finally updated the ol' YouTube page.)
Dinner was at Salty Snapper, one of the few places that's open here on Sunday, but always good.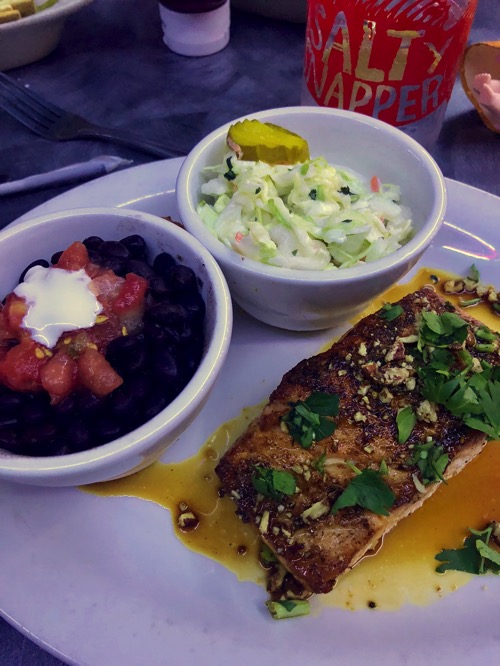 Hope you enjoyed the weekend, too!
What did you do for St. Patrick's Day? Any fun stories from this weekend? What's on your workout plan today? If you're looking for ideas, the March workout plan can be found here!
Happy Monday! Thanks so much for stopping by the blog today.
xo
Gina