Winter Shape Up 2018: Workout #2
Hi friends! Happy Saturday! I'm hoping in with workout #2 of this year's Winter Shape Up. If you're just now joining in the challenge, check out all of the posts and details here.
For today's workout, we have a barre leg workout. This is a great way to add additional challenge to your routine, especially if you're used to traditional strength training. Barre is a muscular endurance workout, focusing on lots of reps, lower weights, small pulsing movements, and isometric holds.
Here's the follow-along video… our legs were on FIYAH when we filmed it.
If you aren't able to stream the videos, here are some alternate workouts: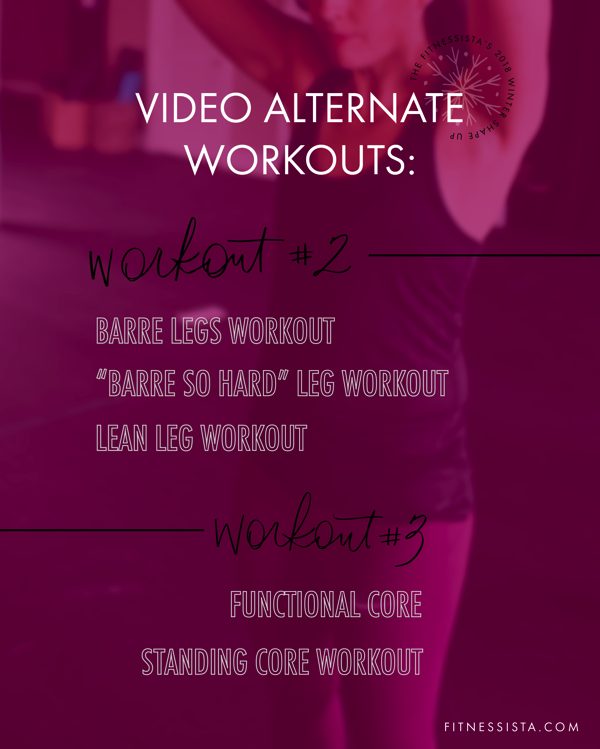 Please let me know what you think!
Don't forget to leave a comment on this week's giveaway post (find it here) to enter the giveaways!
xo
Gina
Video: Grant Hunker
Partner-in-sweat: Katie Surridge
Wearing: Fabletics
Studio: BreakOut Studios
Design: Luminous Lines