April 25: What in the what?!
So today, my temp shot up again! What is going on here? I was expecting it to stay down, but my chart looks like a lovely jigsaw now.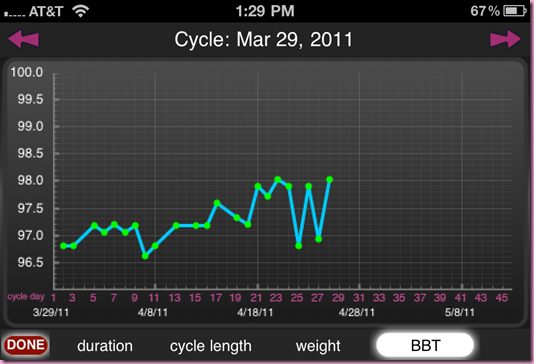 After Googling for a second, I found something that made me a little nervous:
"I had two drops in temperature past ovulation and my temp had never been this high before! Turns out, I'm pregnant with twins!"
Twins?!
I'm going to lie down for a little while.