Hi friends 😀 Happy Sunday to ya <3 Hope you've had an amazing weekend. It seems like the blog is back and running for good, and the new design will be up TOMORROW! Can't wait to show you guys.
It hasn't exactly been a day of rest over here, but a very, very… very good day 🙂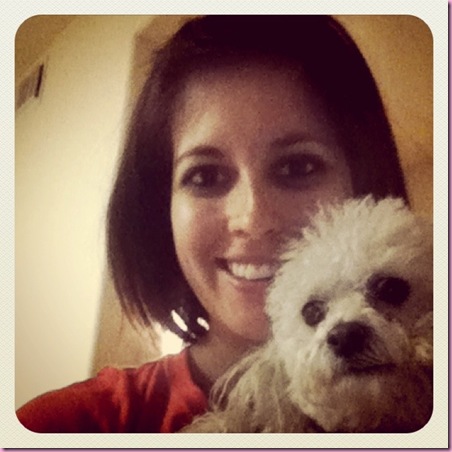 (didn't chop my hair off- my layers are just sticking out funny)
We started the day by moving a ton of furniture! I bought 16 pieces from an estate sale, and we had to pick everything up today and lug it into the townhouse. Things have been very bare in here since I moved in, because our furniture is in the POD and I've been using loaners from the family (like the futon we broke and captured it on video).
We're finally starting to pick things up for our new house, since we'll have more rooms to furnish. It's definitely exciting 🙂
Here are some of the pieces I picked up – most are for the guest rooms: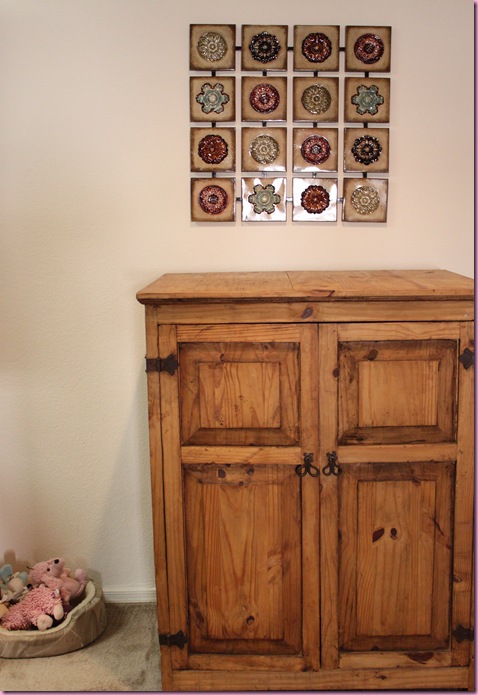 The antique Mexican style will look really cool with our warm color scheme.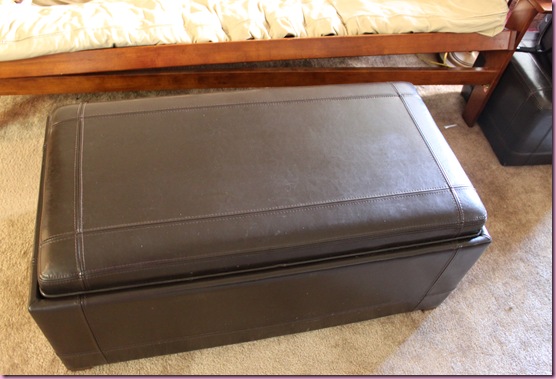 (Ottoman with two stools)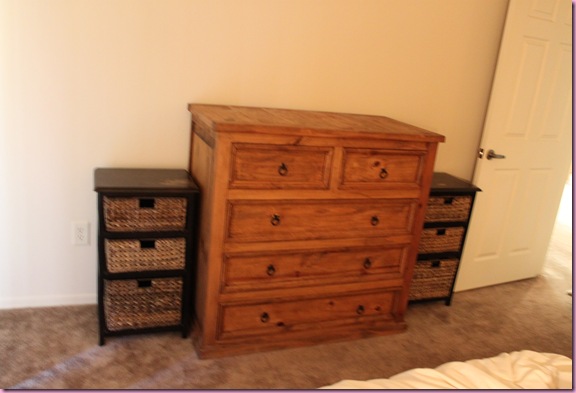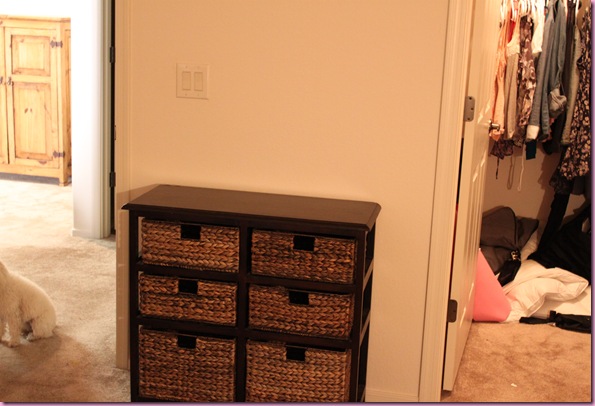 After moving furniture around –this little funny place actually looks more home-ish!- I got ready quickly and headed to my friend Michele's bridal shower.
I was greeted with a vegetarian salad 🙂
***these are all iPhone photos—I was playing "sneaky blogger"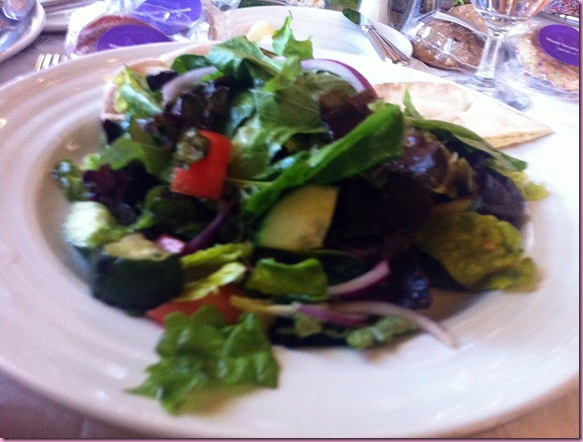 On the tables, they had cookies from the Cravory. I was SO excited to finally try them, since I did a giveaway last year for these incredible treats.
Marisa and I split a cinnamon crunch cookie (holy foodgasm.. pieces of cinnamon toast crunch cereal in the cookies!), and a chocolate chip (so doughy and perfect).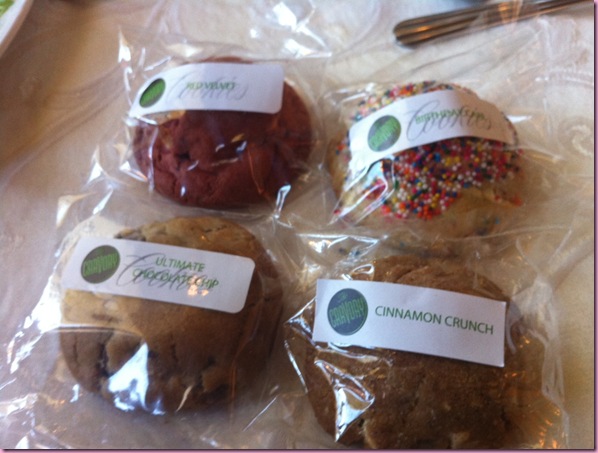 (I took the red velvet and birthday cake ones home to save for the Pilot)
For dessert, they served cheesecake with berries.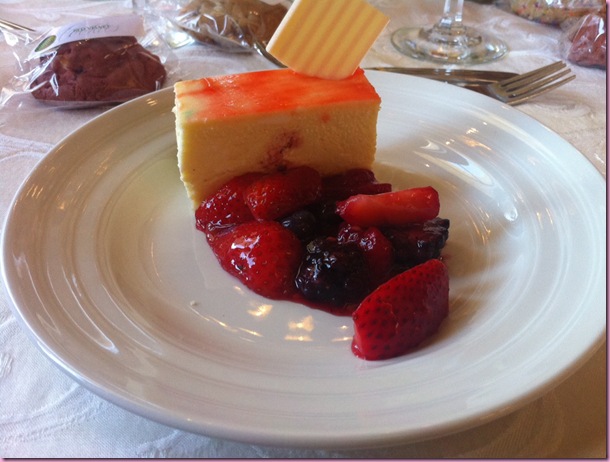 I have to be in the mood for cheesecake (chocolate > cheesecake), but ended up eating about half of the filling part and most of the berries. It was pretty good 🙂
The shower was BEAUTIFUL, but it made me sad that Michele is going back to Georgia. I'll miss her, but her family is here too, so I'm glad she and her husband will visit often.
Well I'm off to take Bella for a walk and then plan out this week's meals, grocery shop and hit up Beefcake and Noble. Maybe Bed, Bath and Beyond if there's time 😉
Enjoy your night and I'll see ya in the morning!
xoxo
Gina
Something to talk about: What kind of wedding cake did you have? If you're not married yet, what flavor would you choose? We had mini cakes in multiple flavors, but they were all covered in chocolate ganache 🙂