Morning friends! Happy Monday <3 What are you excited for this upcoming week?
It's our anniversary (Thurs) and Friday we leave for the Healthy Living Summit, so it should be a good one 🙂
I busted out the Vitamix for bfast this morning: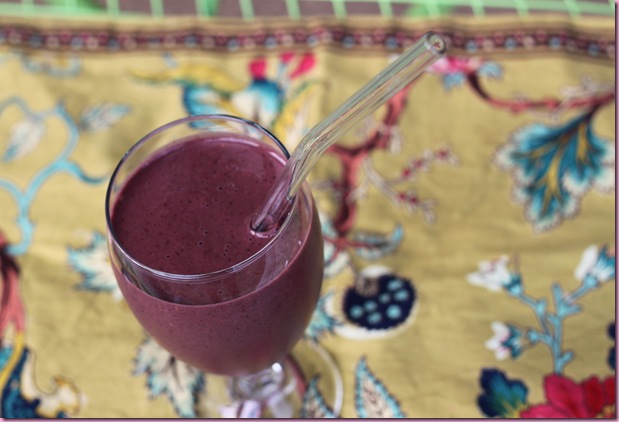 -almond milk

-frozen organic cherries

-1/2 frozen banana

-1 T raw cacao powder

-handful of spinach
and am about to head to a class I haven't taken in forever: spin!
Let's hope my favorite teacher isn't still being forced to play lame-o music. We'll see what happens…
Since I'm going to a *real* gym this morning, it definitely made me think about my workout options in Valdosta, which were rather limited. A la Tim Gunn, I made it work 😉
For weights, I'd hit up a small local gym close by –the one that I worked at- [because the base gym, which is free, was so far away] and for most of my cardio, I'd either use the equipment at the little gym, go for an outdoor run, or workout at home.
We had even transformed one of our guest rooms into my own yoga room, since Valdizzy didn't have a single yoga studio.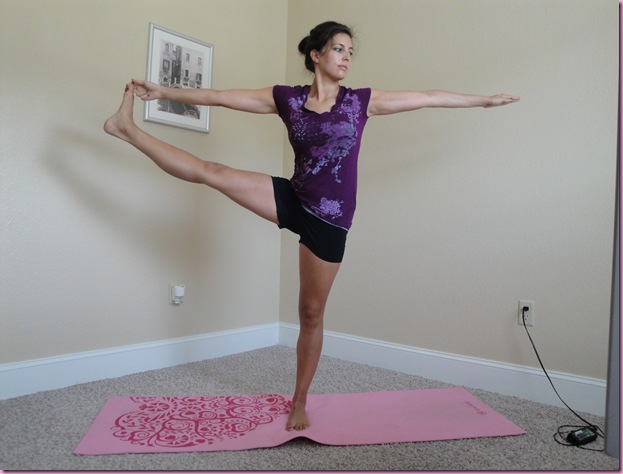 And I loved it.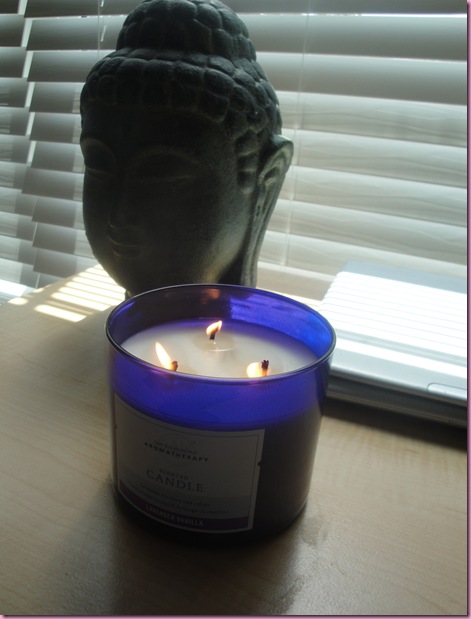 Before living in Valdosta, I had no idea how to go about working out at home, and it helped me discover an entirely different set of options.
Here are some of my faves:
1) DVDs. Workout DVDs have been around so long for a reason- there are a lot of REALLY good ones out there. My all-time faves: Turbofire, Physique 57 and Insanity, and I also love the Core Fusion and Shiva Rea DVDs. The only bummer is that doing the same ones over and over can get boring (and if you're like me, you'll eventually know what the instructor is going to say before they say it), but if you have another fitness DVD fanatic friend, it's fun to switch and borrow with them. One of my clients in Valdosta, blog nickname: Tinkerbell, was the queen of fitness DVDs- she always lent me some from her stash 🙂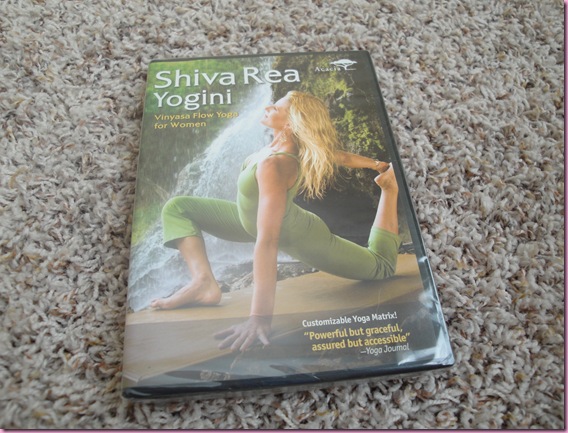 2) Bodyrock or internet workouts. Bodyrock is an incredible resource for at-home workouts. While I wouldn't recommend Bodyrock everyday, it's a great way to switch up your routine, for free, with minimal equipment. I also love Cassey's Pop Pilates videos 🙂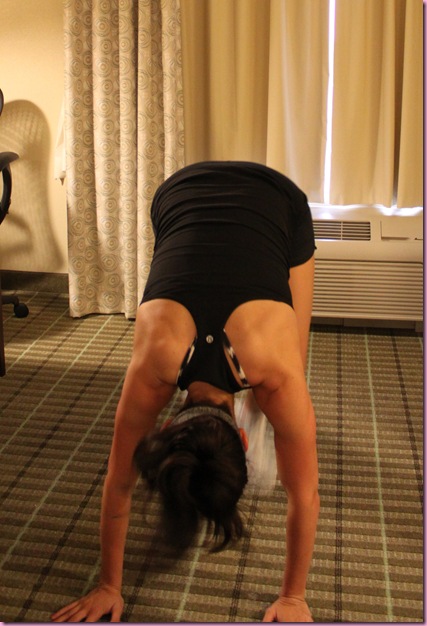 3) Resistance bands and bodyweight exercises. If you don't want to invest in a set of free weights (which are majorly expensive), resistance bands can be a perfect substitution. They also don't take up very much space, so you can stash them away when you have guests or take them with you to travel. You can also get in an effective exercise just using your bodyweight: you don't need anything but yourself to do squats, lunges, burpees, push-ups, planks, mountain climbers, plie squats, etc. etc.
4) The great outdoors. I actually miss my outdoor workouts and runs in Valdosta. The scenery was beautiful, and the lack of gym options really forced me to get outside and fall in love with working out in the fresh air. Find a safe nearby running trail, or hit up a local track. *Here's* one of my fave track workouts [Day 2 Speed workout] 🙂
The scenery here isn't too shabby, though 😉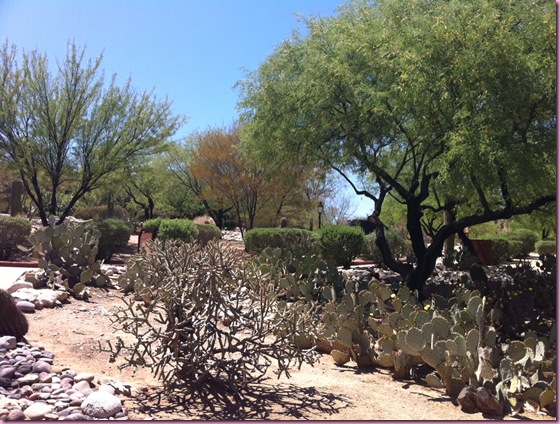 5) Podcasts, which are especially awesome for at-home yoga practice. My all-time fave is YogaDownload.com (the 20 minute podcasts are free!) and I also like Dave Farmar and Yoga to the People. Check out iTunes – there are a ton of yoga podcast options.
Do you have a gym membership? Are at-home workouts in your routine? What's your fave?
See ya later today, friends <3
xoxo
Gina