Resistance Band Travel Workout
Hi! How's your day going?? Hope you're having a lovely afternoon/evening. For you holiday-season travels, I have a resistance band travel workout for you below. Resistance bands are perfect for travel workouts!
In other ways to beat holiday stress, this morning I had a little treat: a combo massage and facial.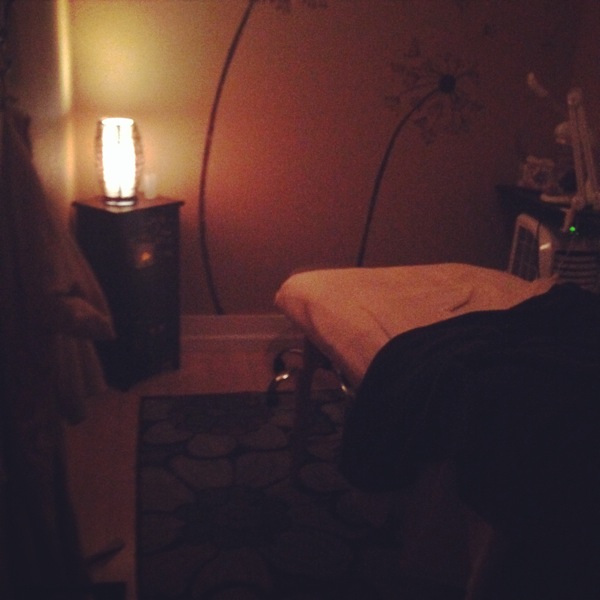 It's been quite a while since I've had a facial and I booked it as a little bit of down time. I used to feel really guilty about taking time for myself, but over time I realized how critical it is. Even when it's something small, like taking 20 minutes to read a magazine or book before bed, I feel so much more centered, productive and inspired during the day. The facial was especially glorious. When she wrapped my head in the warm rosemary towel cocoon, I'm pretty sure I started purring.
Teaching is another one of my favorite forms of *me* time; the chance to do something I love so much.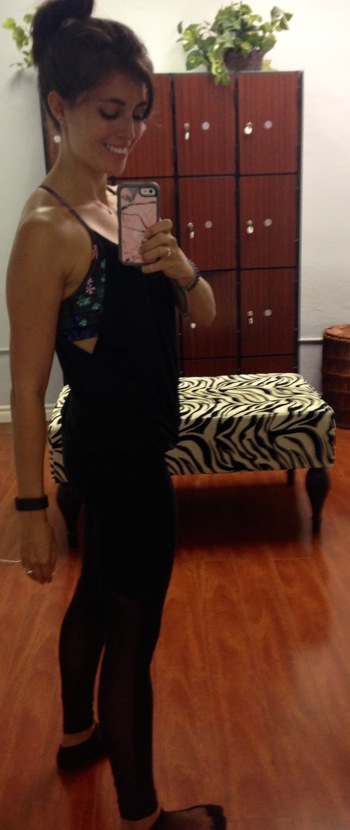 (Tried to take a pic of the cool mesh back of the leggings, but it's not showing up too well!)
The Pilot has been out of town for work -he's on his way home now and we can't wait to see him!- so it's been just the girls this week.
A sign that the Pilot is away:
quinoa.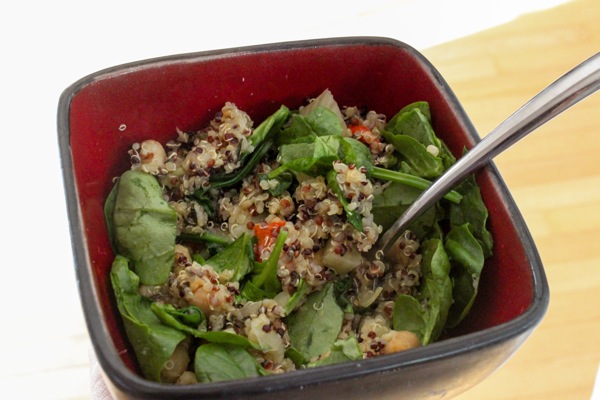 (I can make veggie meals while he's home, which he kindly eats…and is scrounging in the kitchen for a bowl of cereal 30 minutes later haha.)
We've also been having breakfast cookies,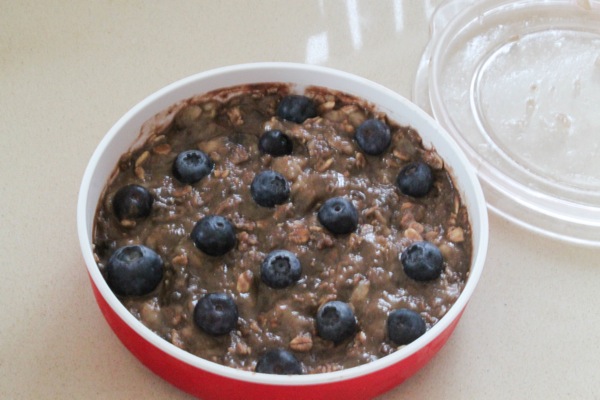 turkey chili (from the book!)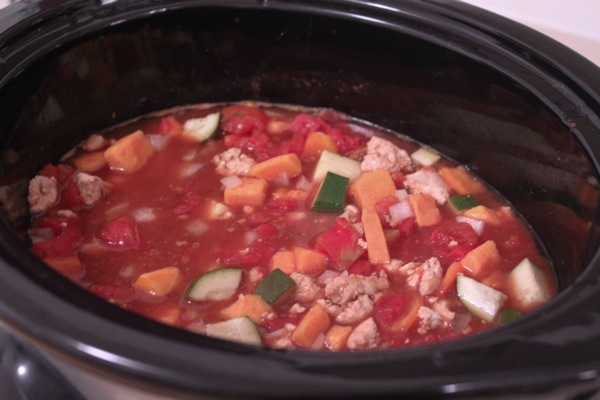 and spending time with friends. We've checked out the lights in Point Loma, went out for pizza, enjoyed a park playdate and have spent time at home watching movies and drinking hot cocoa. (I introduced it to Liv last week and she's appropriately obsessed.)
I'm excited to have my buddy back home. It's lonely drinking a glass of wine and cheering for the Wildcats on my own 😉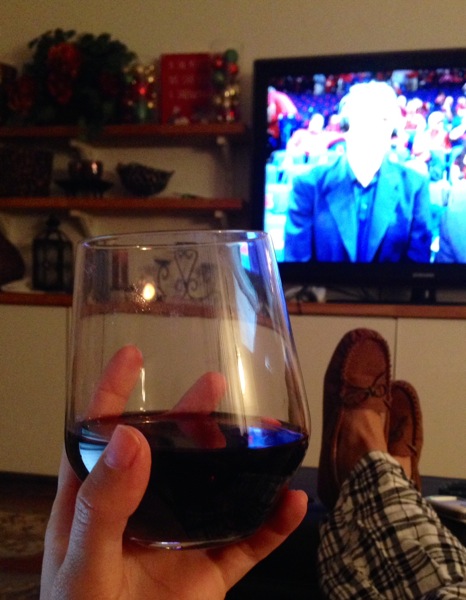 Resistance Band Travel Workout
So today I thought I'd share a quick resistance band workout that you can do while traveling this holiday season. Resistance bands are wonderful for a travel workout, as they're extremely light and compact; perfect to stash in your suitcase.
Here's a strength circuit to work your entire body in 20 minutes, just using the resistance bands and your own body weight.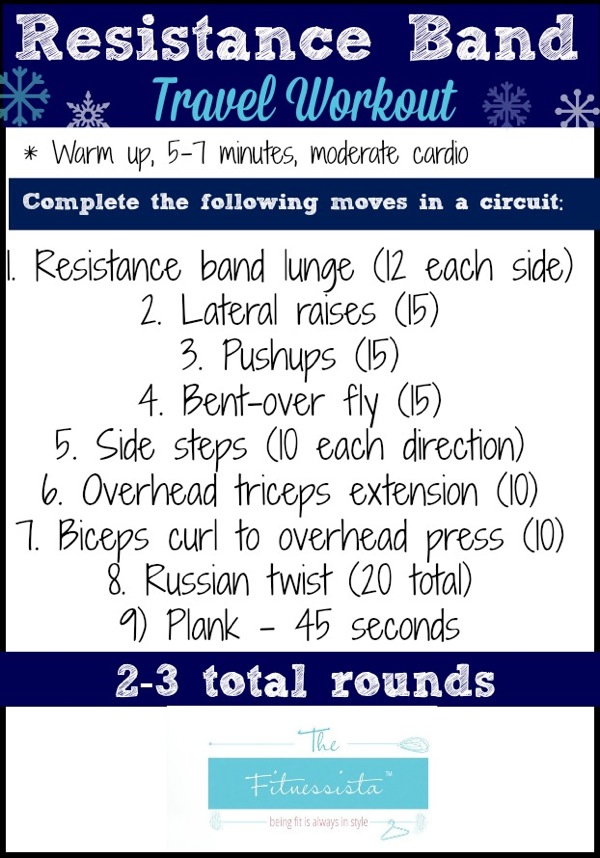 Here are some links with how-tos for the resistance band moves:
Let me know if you give it a try!
What's something you've done as a treat for yourself lately? Fave spa service?? Massages and facials are my absolutely favorite. This is weird, but I really like having my eyebrows done! I think it's because I appreciate any time my eyes are closed during the day haha.
See ya later tonight with a gift guide for your yogini friends!
Have a great night <3
xoxo
Gina