Hey guys 🙂 How are you?? Hope your day has been wonderful so far.
Mine has been fun and super productive 🙂
I went to the post office (sent you a package, mustachio), and to Beefcake and Noble to do the proposal thang.
I snacked on my favorite bar EVER made: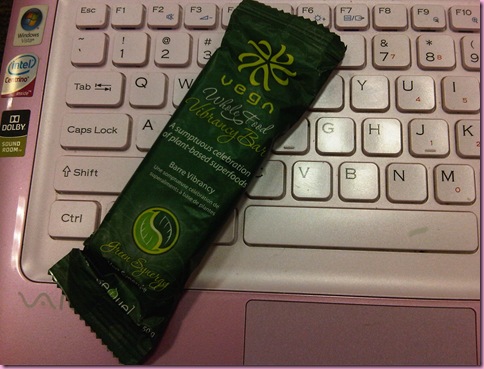 a bold and true statement 🙂
Came back to the casa, took the dogs on a long walk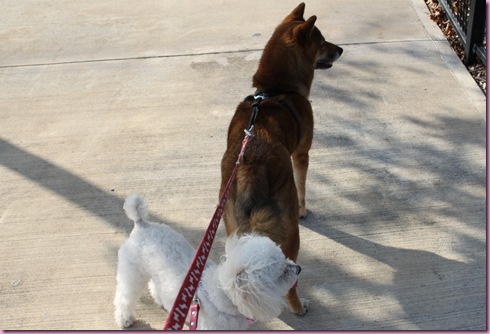 and then made some lonchi.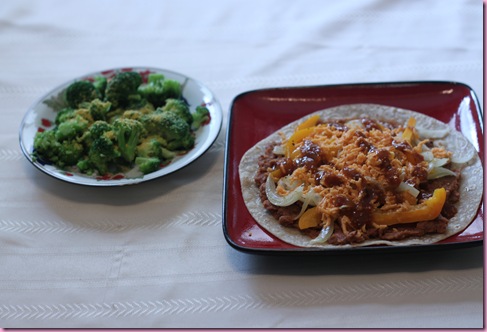 Fajita cheese crisp with sautéed organic bell pepper, onion, garlic and cumin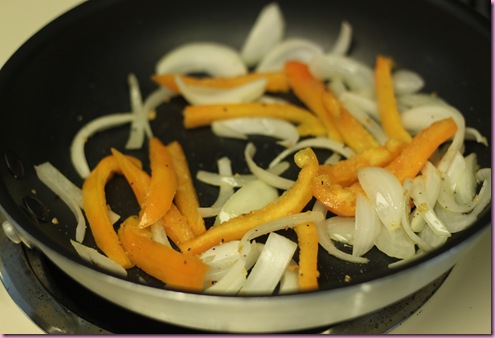 Brown rice tortilla, Amy's refried beans with green chili, Daiya and hot sauce: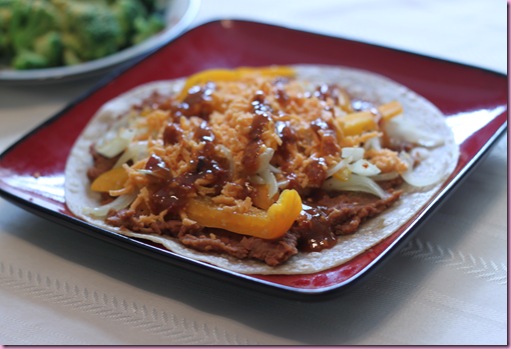 + brocc and nooch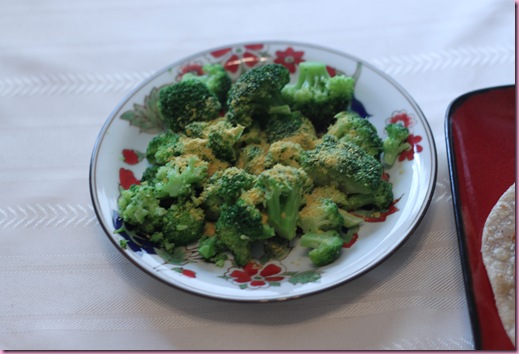 Good stuff 🙂
Before I go answer emails for a lil while before Dance Trance, I thought I'd post some my favorite tips for being productive and organized when you have a lot on your plate since quite a few of you have asked what my methods are.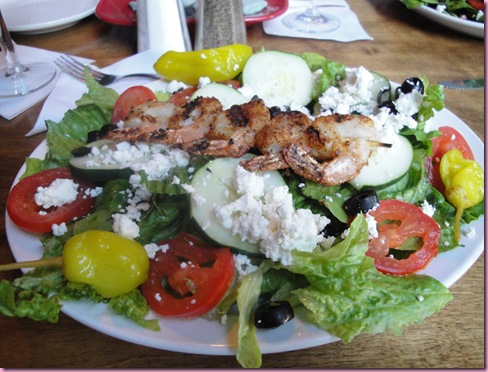 Here's what usually works for me: (but might not work for you, just sharing my faves)
1) PLAN. As ya'll know, I'm a huge planner. I plan my whole day out by the hour and cross things off, just to make sure it all gets taken care of.

Make a to-do list every morning with what you want to accomplish that day. Refer to it a few times during the day to make sure you're on track.

2) HOT DRINKS. Have a little coffee or tea, and LOTS of water.

For me, it doesn't even have to be caffeinated (but bonus if it is, heh heh). Something about drinking a hot drink lights a productive fire under my booty. Brings me back to college study days 😉

Water is important too because if I'm going-going-going and not hydrating properly, but mid-afternoon I'm a little tired.

3) TAKE BREAKS. For every hour I'm on the computer, I take 5 minutes to get up and walk around, read blogs for a while, play with the puppers or paint my toenails 😉 By taking a break, I don't feel like I'm working as long and when I get back to it, I'm refreshed and ready to go.

4) SNACK. When I'm feeling distracted or hungry, it's easy for me to want to stop whatever I'm doing and snooze. Fruit, trail mix and popcorn make amazing "productivity" snacks. The fiber will fill ya up and it's easy to munch a few bites at a time.

(And now I have the sudden urge for popcorn, cinnamon and chocolate chips…)

5) LOVE YOUR WORK. Ok, so we can't actually *love* everything we do. We all have chores that we put on the backburner (see #6) that we're dreading. While we might not adore the task at hand or be able to control what it is, we CAN change our attitudes about it. Approach it in a positive way, get it over with and move onto the fun stuff!

6) DO THE WORST FIRST. Whatever you *don't wanna do*, do it first. That way it's out of the way and you can put the rest of your time into something else.
What are your tips for staying motivated and organized when you have a lot to do each day??
Please share- you always blow my mind with amazing advice 🙂
Enjoy the rest of your day!
xoxo,
Gina
Something to read:
–Wean Yourself off Processed Foods
–Zero calorie sweeteners do not prompt overeating