Hi guys! How are you?? Loved reading your planning tips! 🙂
Dance Trance last night was AMAZEBALLS. If any of you are ever in Orlando, hit me up and we'll take a class- if you like dancing, you'll lurve lurve DT.
I'm going to say this once and one time only….
I like Dance Trance better than Zumba
Please don't throw anything at me 😉
Dinner last night was JOES!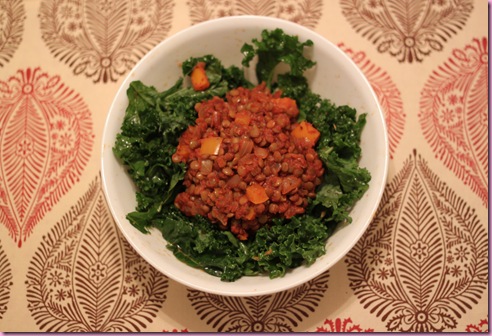 It's one of those recipes that I always come back to- way better than the meaty joe's I used to enjoy as a kid and the recipe makes a BOATLOAD.
I had my Joes on top of massaged kale and had made dinner in the afternoon, so it was waiting for me when I got home. So. So. Good.
It was a chill night of Dancing with the Stars (Jennifer Grey is breathtaking) and reading before crashing out.
This morning, I munched an apple and took the puppers out: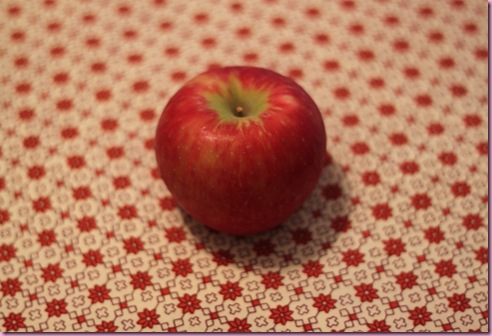 and made a b-fast cookie to munch after yoga.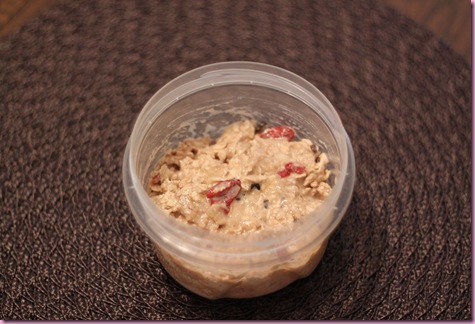 The standard recipe with maca, cacao nibs and goji berries mixed in 🙂
My friend Kristen is teaching this morning and some work friends and I planned to take her class. She's amazing in *real life* so I can only imagine that she'll lead an incredible practice. I'm excited!
See ya later in a yoga noodle state of mind with the first part of a raw tacos recipe <3
Have a great day!!
xoxo,
Gina
Something to do: One more day to get in your Bridal Bootcamp workouts for this week! New one coming atcha TOMORROW 😀