4 1/2 weeks: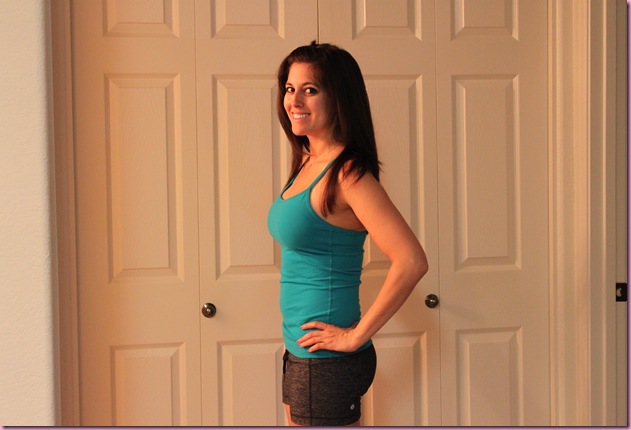 12 1/2 weeks: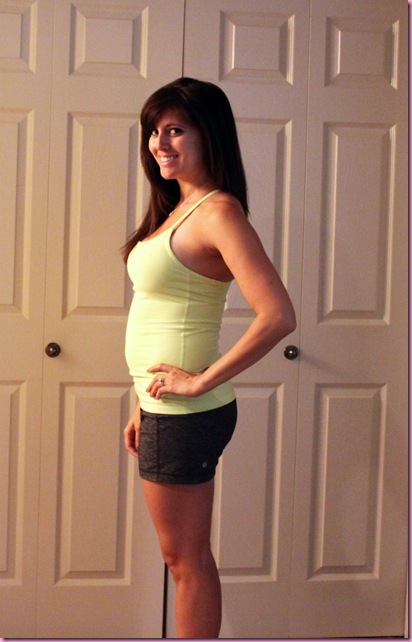 There's a legit baby in there 🙂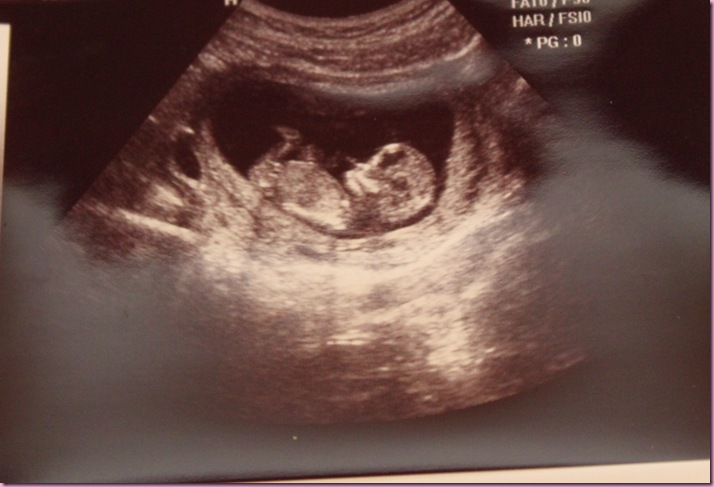 It was so crazy to go to today's ultrasound and see a REAL baby. No lentil, no little bean… a baby.
And my experience with today's ultrasound compared to the one I had almost a month ago: night and day.
No cold jelly (it was warm!), they gave me a lollipop beforehand so I'd have some sugar (which apparently, the baby was a fan of) and the technician was fantastic. So kind and thoroughly explained everything she saw.
The purpose of today's ultrasound and blood test was for a genetic screening to test for Down Syndrome and anomalies. The test doesn't detect everything that could possibly be wrong, and there is a higher false positive rate (around 5%). After talking to the Pilot about whether we should forego the test or continue with it (as it's optional), we decided to just do the ultrasound and no blood test… until we got there. We had a good feeling about it and just decided to go through with the whole test.
The technician measured the back of the baby's neck, which she described as "textbook" because it was a great example of what normal should look like- it was thin, which is a good indication that Down Syndrome is less likely. The combine the results of the ultrasound with the blood test, to determine a risk factor, which takes about 7 days.
The baby was ROCKING OUT.
Flipping, moving, arms and legs extending and flexing, hands by its face, waving "hi"… it was all over the place. I have no idea where that trait came from 😉 I also LOVED the fact that you could see the little heart beating and the cord pulsing. It was seriously incredible… I can kind of see why Tom Cruise bought an ultrasound machine, so they could see Suri everyday 😉
After the technician left, she came back in the room and said that she had mistakenly spelled my name wrong on the original pictures and asked if she could do it again and take some more so my name would be spelled correctly.
Um, yes please! I could watch that baby dance all day….
She gave us a boatload of pictures.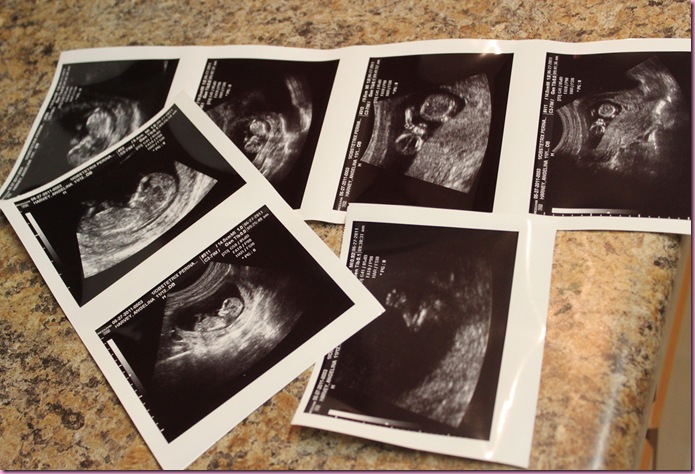 The baby was still dancing and flipping around, until it turned and faced the machine (which made it look rather alien-like) and looked like it pointed right at us!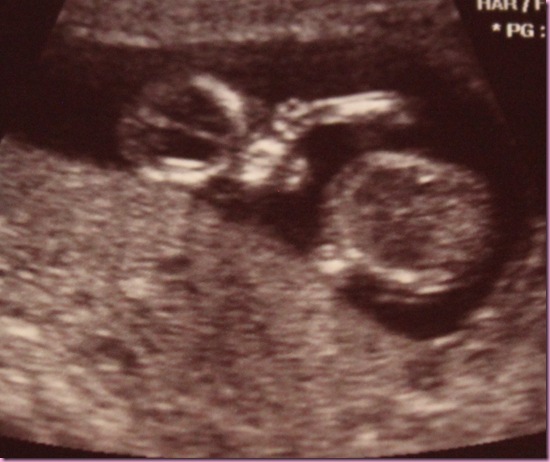 Saying "Hey YOU. Stop interrupting my in-the-womb Zumba party thankyouverymuch"
The ultrasound was a great experience (thank goodness) and blood draw hurt like a biotch. They prick your finger and drop blood onto 6 spots on a piece of paper, but the prick is basically like a retractable pen with an ice pick at the end, jabbed into your finger. It shocked me, it hurt so much. The tech was very sweet and we talked about Sally Hansen nail effects while she squeezed my finger to get the sample. The Pilot kept telling me to look away so I wouldn't faint, haha.
We stopped to pick up some lunch for him to take to work, and it wasn't until I dropped him off that I had my blubber moment. I made it through two stop lights before I had giant alligator tears rolling down my cheeks… my heart is very full.
<3
Current cravings:
-smoothies! I can't get enough. I always love smoothies in the summer, but especially now. Throwing in a handful of spinach is an easy way to get some veggies in my life too 🙂
-Fresh organic fruit
-Salsa or marinara, on anything
-ranch dressing (preferably from eegee's)
-eggs
-goat gouda (I went through 2 blocks last week)
-refried beans- I had refried beans with salsa and eggs for dinner almost every night last week
Aversions:
-Most vegetables, unless your name is potato (white potato, not sweet- so weird!). Good news is that salads are palatable again!
-Chicken and sometimes fish. I have to be in the mood for fish, and it can't smell the least bit fishy, and have only have had chicken breast once… and then I got sick.
-Soups and most hot foods