This time is finally upon us: beach season! Aaaand since we're sadly not going to be in San Diego forever, I am determined to live.it.up. Especially since we can walk to the water. No excuses!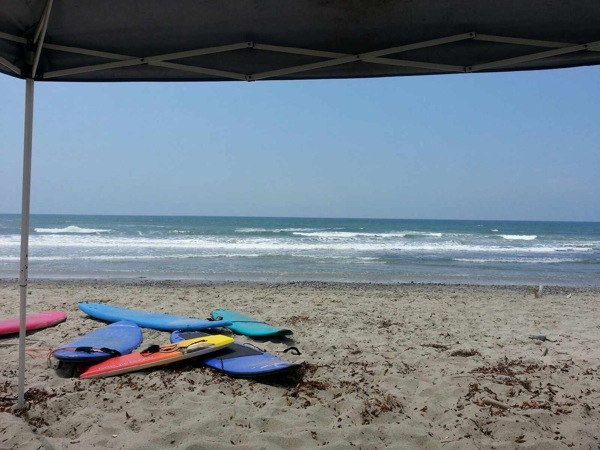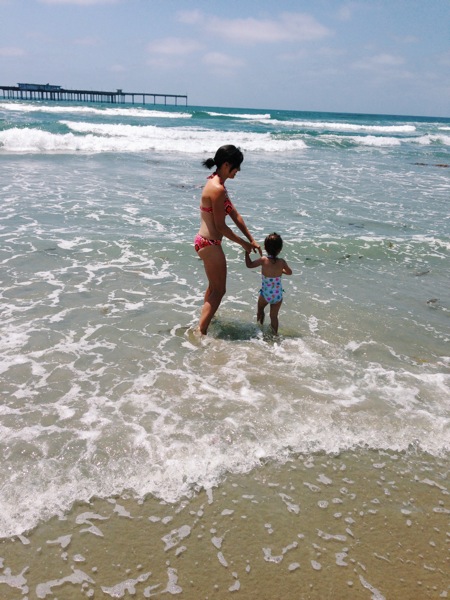 When we go to the beach as a family, I usually wrangle the kiddos and carry beach totes, and the Pilot is a 6 foot 1 inch tower of beach gear. He carries chairs, boogie boards and our tent like it's NBD. The Pilot is home on the weekends, but during the week, his schedule is busy so I'll likely be venturing to the beach with Liv and P to play and splash. We'll head to the bay, where I don't have to worry about waves knocking Liv over, and build sand castles and eat acai bowls. Sounds like the perfect day.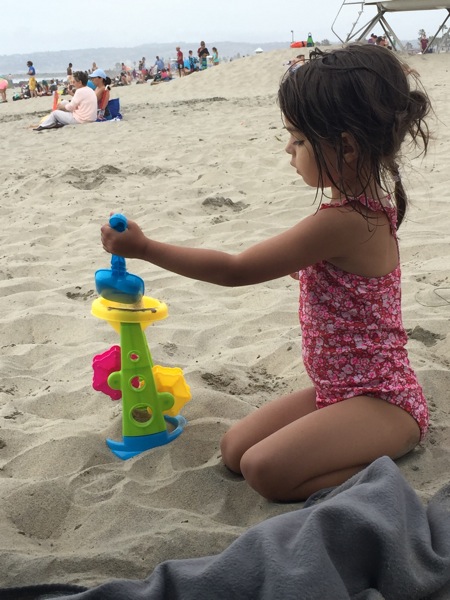 Here's what I'm trying to figure out: how to streamline all of the gear with a small kiddo + a baby. For P, I know we'll need the absolute essentials, like diapers, wipes, extra outfit, a sunhat, and bottles, and for Liv, she'll need her puddle jumper, sunscreen, water/snacks, and an extra pair of clothes. We'll also all need towels. I'm trying to figure out the logistics of finding a place for P to nap if she gets tired, or if it's worth bringing a tent out there. Also, how do you mamas lug all of this stuff to set up a spot??
Fellow mamas, any tips? I was looking at these Pea Pods and was thinking it would be easy to carry and just set up an umbrella or small pop-up for shade to P could snooze while we're out there.
Some of our favorite beach gear:
This beach tent. It's not an entire tent and is much easier to pop up and set up. I also love that it's built-in sun protection.
Sports chairs. These are inexpensive and easy to carry/set up.
Waterproof sun hats. (This bumblebee one is so sweet!)
Honest sunscreen and sunscreen sticks. These work so well and I love that they are gentle on their skin and don't contain freaky ingredients.
Sand castle set. It's much easier when they have their own tote.
Friends with kiddos: how do you lug all of your gear to the beach? Any faves or ideas for baby naps? I want her to in a safe contained spot because she rolls around so much.
Cheers to the fact that spring is officially here 🙂
xoxo
Gina