Back in the fitness game after a major surgery
In this post, I'm sharing my journey back into the fitness game after getting my breast implants removed and my diastasis recti repaired through a full tummy tuck. My surgery details are all here! A special thanks to my friends at embrace® Scar Therapy for sponsoring this post. I share more below, but they had a huge impact on my scar healing and I'm so thankful for their awesome products. They're now available at Walgreens, too!
When I was first cleared to work out again following my breast explant and tummy tuck, I couldn't imagine going back to doing the things I used to do. I walked around the block, completely struggling the entire time, and shuffled back home. The thoughts of Orangetheory all out sprints, spin classes, yoga (!! the twisting!!) and planks seemed lightyears away. I'm the type of person who lives in the moment, and foresight is not one of my virtues. Bless my sweet husband and his ability to see the future because he reminded me that I'd gradually make my way back, and he was convinced by two years post-op I'd be completely back in the fitness game.
It's been 2 1/2 years since my surgery (where does time go?!) and not only am I back, but I'm doing things I couldn't do pre-surgery. Having my core put back together has positively impacted my strength and function. I feel stronger than ever and it's exciting to have the motivation and energy to do the workouts I love so much. My chest is no longer aching and burning and it's amazing what that's done for my workout mojo and general mood + productivity.
In this post, I thought I'd share some more about making my way back into the fitness game, how I progressed strategically, and some of the things that have helped my healing.
Things that helped my healing:
Compression. My plastic surgeon had me in compression for about 6 weeks post-op. Initially, he had me in a full belly wrap (that felt AWESOME) and from there, I transitioned to Spanx. After a while, he recommended ditching the compression entirely so I could start to feel my core working again. I still wore the Spanx for workouts for a while, and this helped with swelling and made me feel supported during the exercises.
Fueling myself appropriately. I was really dialed in to my nutrition following surgery because I knew that nutrient-dense foods would enable my body to heal. I drank this smoothie every day, and focused on fresh fruits, veggies, lean proteins, healthy fats, and smart carbs.
Arnica for swelling. Arnica was so soothing on my stomach and helped with bruising. I used the gel, but a lot of people also use and love the oral tablets.
Embrace for scarring. I sing the praises of Embrace Scar Therapy whenever any of my friends talk about scars or surgical procedures. This was a game-changer for me and I know it helped reduce the thickness and color of my scar. They're now available at Walgreens too, so you can see the products in real life before purchasing. (Plus, which it's super convenient if you want them ASAP!)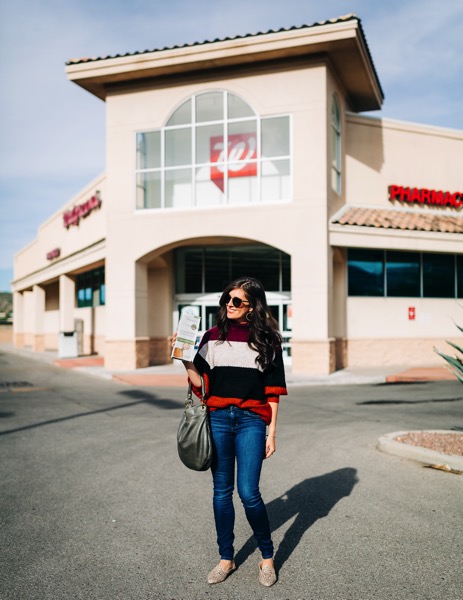 Just head over to the first aid section, and there they are!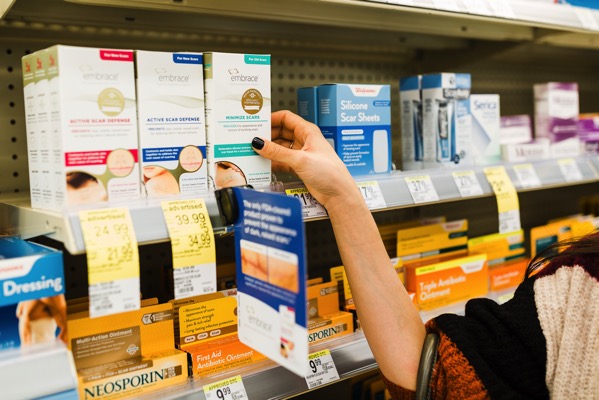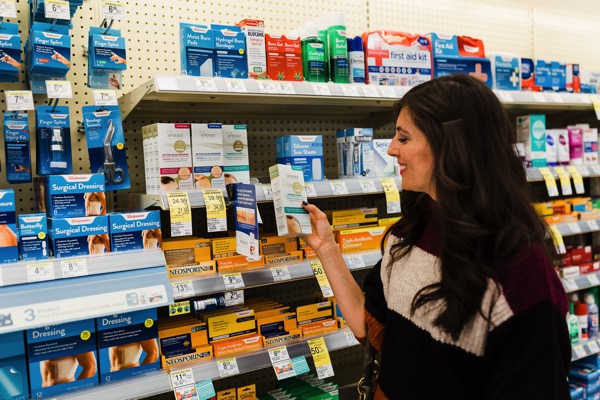 You can read more about my experience with Embrace here and here. <3
I still have a little bit of a dog ear on my left side from the original surgery. This can happen if the length of your scar is too short; it can get a little puffy at the end. It's not super noticeable, but I went to a local plastic surgeon to hear his thoughts on fixing it. (He said it's an easy fix, but I'm going to wait until next year.) Basically they lengthen my scar an inch or so and it will lay completely flat. Anyway, when I went to see him, he was SHOCKED at the appearance of my scar. He said I healed extremely well and thought my scar looked amazing. I credit that to my plastic surgeon's fantastic work and Embrace. If/when I get the dog ear fixed, I'll definitely use Embrace again so I get the same amazing results.
Here's a little look at the evolution of my scar:
(please excuse my current paleness but I didn't want to edit the pic in any way)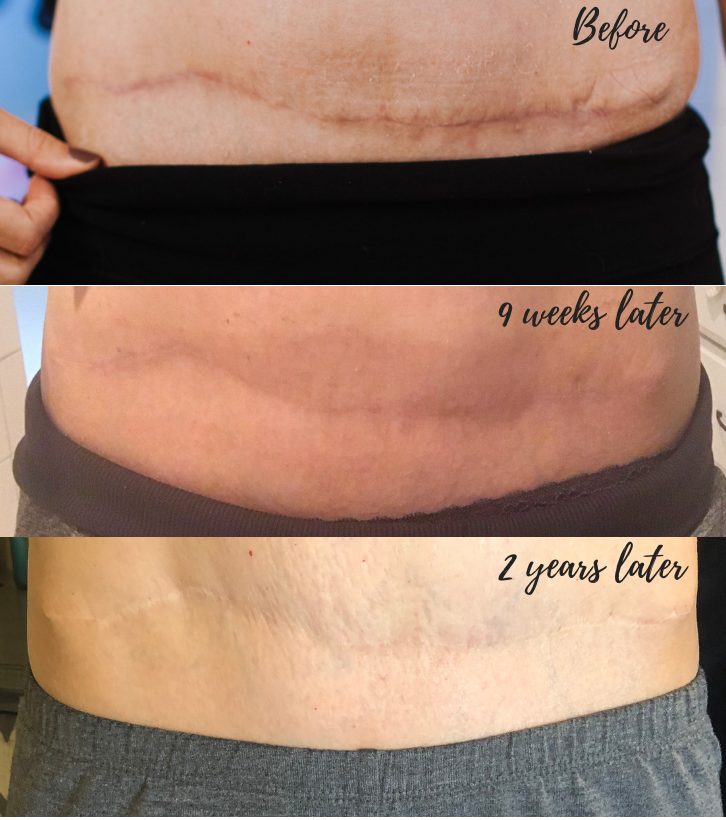 If you'd like to check out Embrace, you see the full collection online or head into Walgreen's. I'd definitely keep it in mind if you or any family/friends have upcoming surgical procedures. Embrace also has a product called Minimize that is used to treat old scars!
You can use the Embrace products 24/7, while you shower and work out. They're completely water resistant and I didn't even notice the dressings while I was using them. I thought I'd share a little bit about how my workouts progressed over time and how I built back my foundation.
Here's a little bit about how my workouts progressed in intensity as I healed: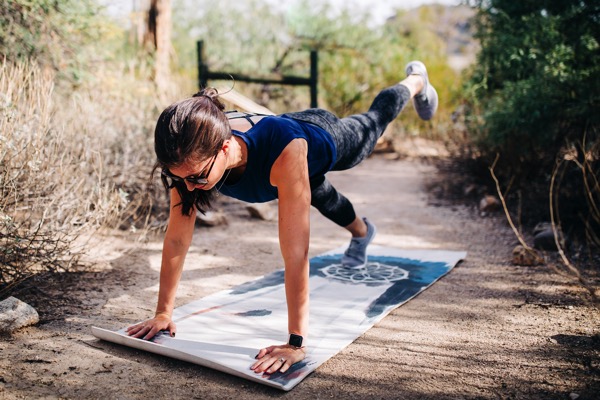 Ab workouts after tummy tuck
I was TERRIFIED to do ab workouts after my surgery. I pictured myself doing a situp and completely ripping apart the stitches that my surgeon had so fastidiously completed. (For the record, it takes a lot of trauma to undo your muscle repair but it is possible.) So, I avoided a lot of "traditional" ab exercises. Instead, I did a lot of the Diastasis Recti friendly exercises I'd learned through physical therapy.
The good news is that 8 months of consistent physical therapy really helped me to train my core properly. I knew how to stabilize my muscles, reduce downward pressure on my pelvic floor, and avoid creating extra intra-abdominal pressure. This is critical because some people get abdominoplasty surgeries only to recreate the problems they had in the first place. With poor core stabilization and control, it's possible to create a bulge and separation again from too much pressure and improper form. This is why I think it's critical to see a women's physical therapist after you give birth, even if you don't think you have abdominal separation.
With my new tools in mind, I've been able to make my way back to sit-ups and crunches where they make sense. I don't think they're very functional exercises so sometimes I'll skip them, but often do almost the whole core series in barre classes. Leg lowers and lifts still feel like way too much pressure, so I don't go all the way down; more like 45 degrees then back up.
For ab exercises, I started off with DR-friendly exercises and worked my way up once I felt more comfortable. During ANY ab exercises, I make sure I'm breathing the entire time and that my core is stabilized; it's pulled in instead of pushing out on the exertion of the movement.
Here's how I progressed:
– Modified planks
– Head down for supine ab work
– Head lifted, keeping abs pulled up and in
– Gradually worked back to twisting
– Full planks (dropping to my knees when I start to feel too much pressure)
– Leg lowers and lift by modifying the angle of my legs (I'll use bent legs or won't go all the way down)
– Crunches (keeping my core pulled in and exhale on the way up)
– Full sit-ups (I use more momentum so it's not all in my core and be sure to exhale on the way up, keeping my abs pulled in)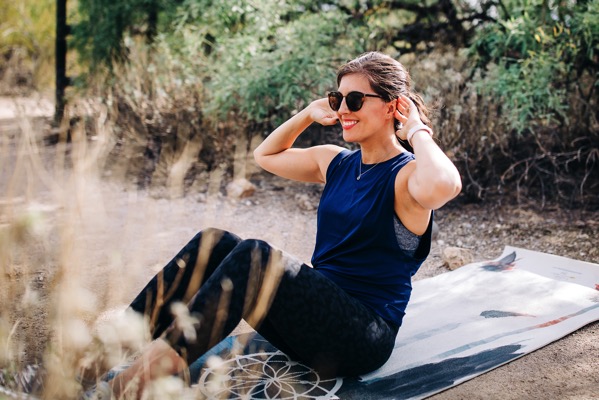 Cardio after abdominoplasty
Cardio was very much the same way. Thankfully I was able to do Peloton classes on the spin bike, but it took about 6 months until I felt ok jogging/running. I started off lifting weights 2x a week and walking on the treadmill. Eventually I could add in jogging intervals which turned into sprints over time. I highly recommend ditching the impact and walking until you feel more comfortable and less *tight.*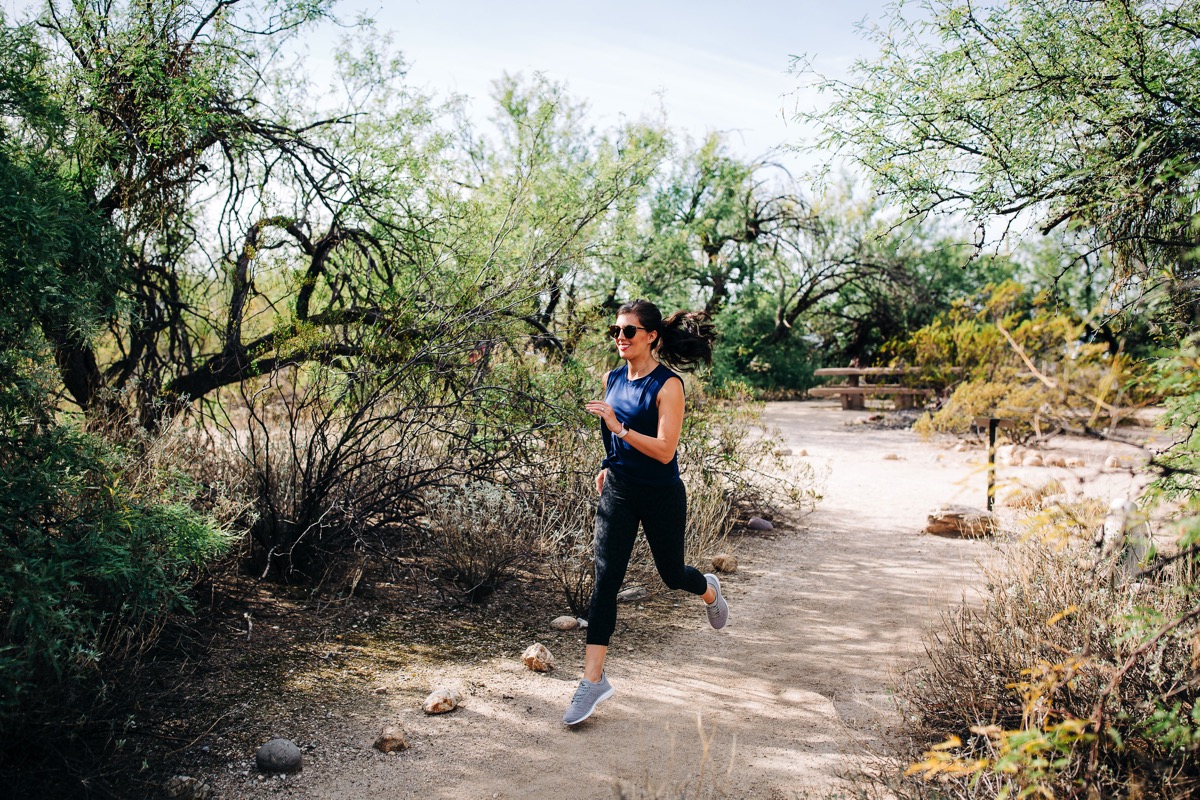 Now, my routine looks something like this:
Sunday: Orangetheory or GRIT
Monday: Peloton or BODY ATTACK
Tuesday: Barre or legs at the gym
Wednesday: Peloton or OFF
Thursday: CrossFit or total body strength at the gym
Friday: OFF
Saturday: Hot yoga
I'm thankful that I've healed so well from the surgery. Weeks will go by that I forget I had it at all, and even though it was a long recovery, I'd do it again in a second.
Thanks so much for reading today and hope you enjoy the rest of the afternoon.
xo
Gina
Thanks again to embrace® Scar Therapy for sponsoring this post. They just launched their Black Friday deal: shop online and save up 40% off their 60-day kits (what I used) or 25% off everything else! Walgreen's currently has some $3 and $5 off coupons, too. I hope you love them as much as I do.
Photos by Kristi Harris