Hi friends! How was the weekend? Hope you had a great one. 🙂 Part 2 of P's birth story is up on the Family page here. I'm so sorry about the blog down time last week, and thankfully, it was switched to a new host and server this weekend. The blog just got so excited about everything going on, she couldn't handle it.
While I've definitely enjoyed our The Voice and Kardashian TV marathons, it was so nice to get outside for some fresh air this weekend. We were hit with a bit of a chilly spell, and while it's warmed up, it certainly feels like autumn is in the air. The Pilot is all "honor the bird" but Liv and I have been listening to Christmas music for the past week. I needed to reintroduce her to the magic that is Michael Buble's Christmas album. (My mom said he's making a new one?!)
The Pilot mentioned that we didn't get the chance to fully enjoy his birthday dump cake since we headed to the hospital that night. When we got back almost a week later, it was sad and soggy in the fridge. It's good fresh out of the oven, but it's even better cold the next day, so we had a dump cake do-over.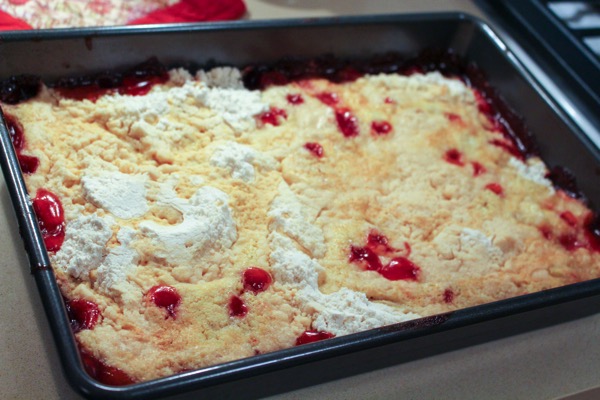 Saturday afternoon, we went on a family walk to People's to grab the necessities: berries, eggs, almond milk, and baked goodies.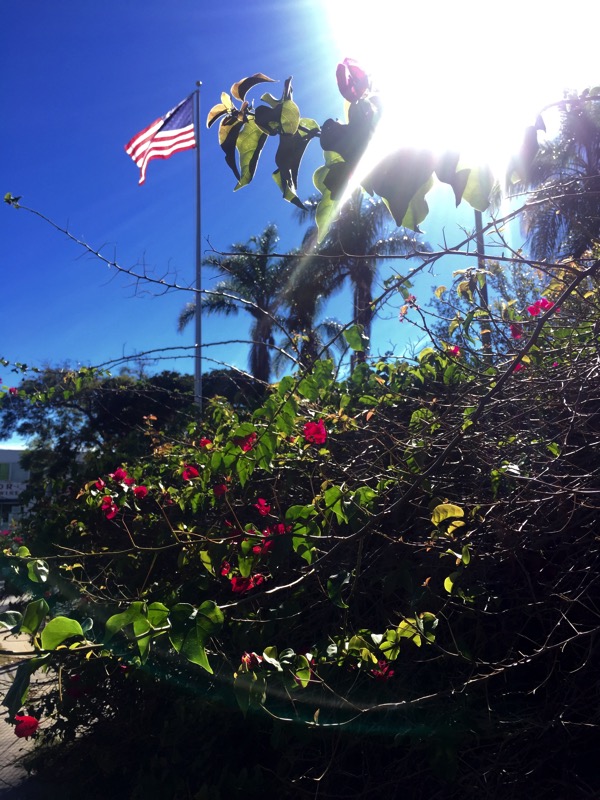 I tried a piece of their persimmon cake, which was lovely. I'll definitely try to recreate it and post on the blog. It was fluffy, lightly-spiced, and had crushed cashews on top.
Said cake was enjoyed with a kombucha that exploded upon opening it. Sorry 'buch, it's been a while.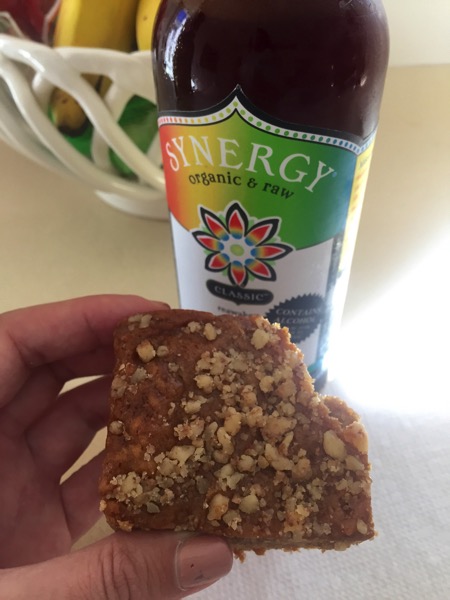 Sunday morning, we hit up the Hillcrest Farmer's market. We usually go to walk around to see whatever produce beckons to us, but this time we were on a mission for lunch.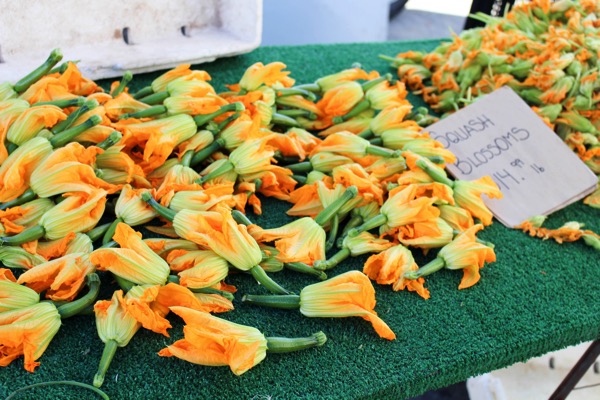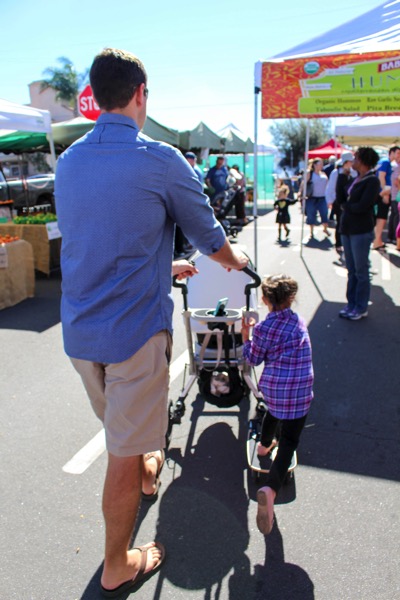 Livi is obsessed with her little kickboard!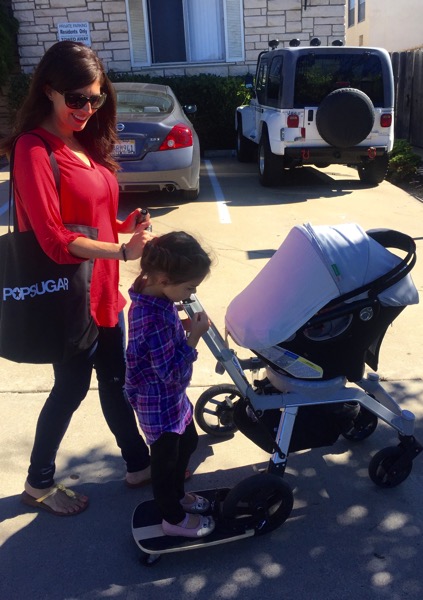 The Pilot got a shawarma sandwich,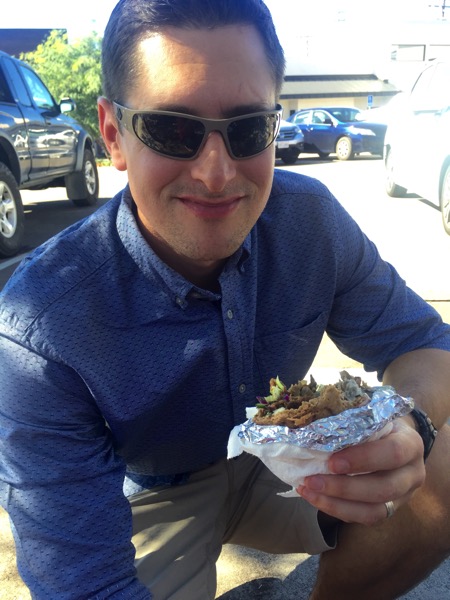 madre had a gyro,
Liv had a combo of bean burrito + Nutella crepe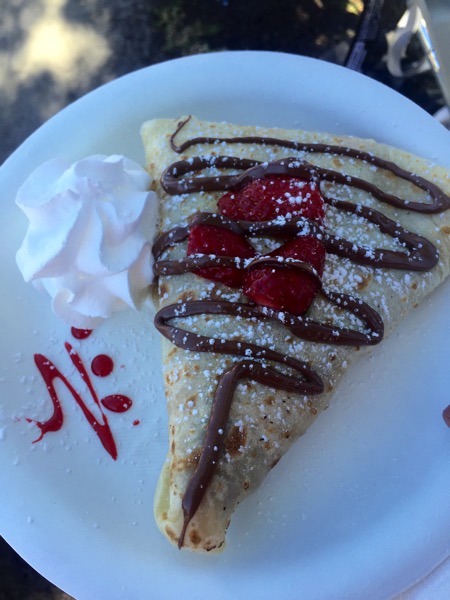 (of course, we were happy to help her with it)
and I had a pastel from the Brazilian snack booth.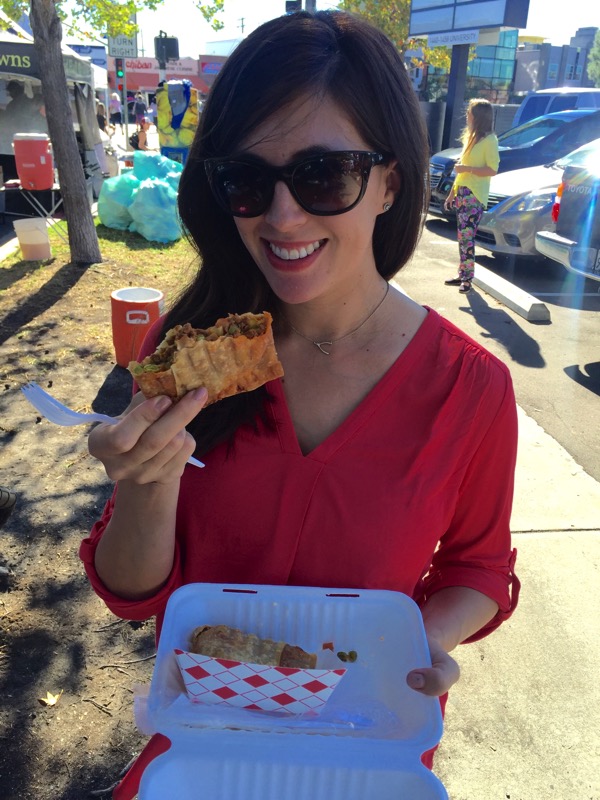 It was stuffed with vegan chorizo, peas, carrots and green beans. So, so good.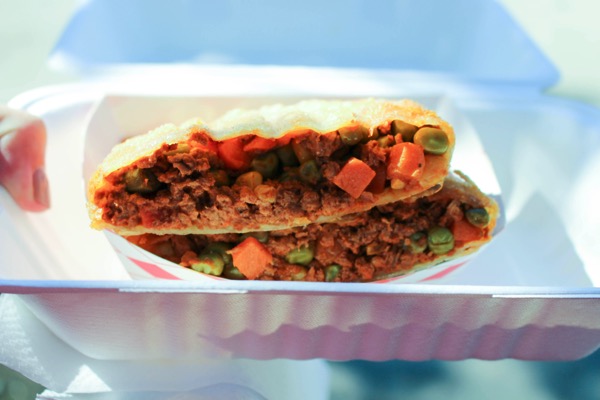 We also picked up some butter (the best!), PB peanut butter, grapes, Brussels sprouts and flowers. It was a perfect way to spend a Sunday morning.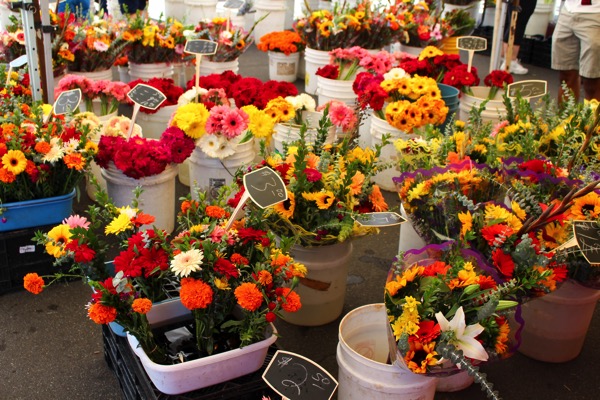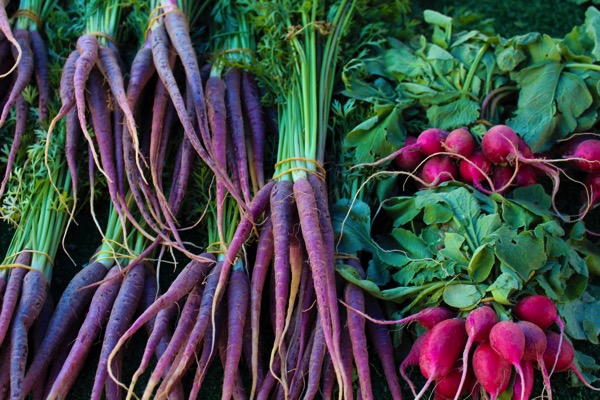 The only person who has hit up the gym this weekend is this little lady. 😉 We started using her play gym the other night, and she seemed to enjoy it. (<— this means she looked around and didn't cry, which means it was a lot of fun.)
No pic, but I do have this one: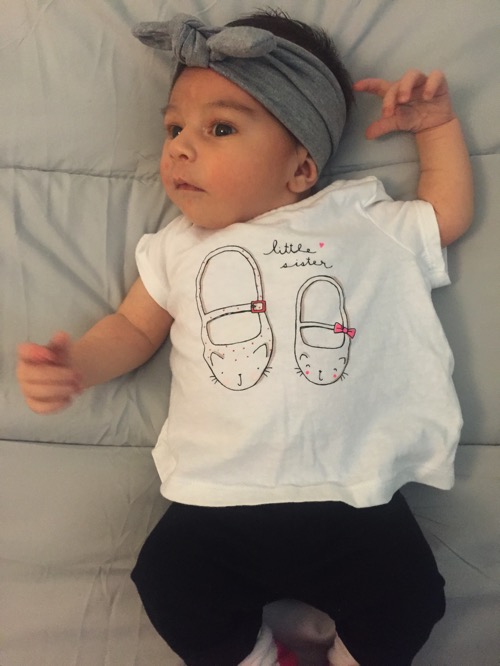 (P's eyes are still grey! I'm excited to see if they stay light, as the Pilot has light eyes, or if they turn brown. )
Hope you have a lovely morning and I'll see ya later today on the Family page.
xoxo
Gina
Congratulations to the winner of the HALO Bassinest, Liz S., and our Target gift card winner, Gina H.!
Both winners have been emailed. Stay tuned for more amazing giveaways coming up, and thank you so much to everyone for entering!
Something to do: This boot camp workout! It's an effective mix of strength and cardio to facilitate lean muscle growth and calorie-burning power. Hope you love it. <3