Hey guys! How was your day?
Ours has been bueno. We ended up skipping the one-year-old's day party since we had to wait around for the DirectTV tech to get here. Good news though, we have working cable again 😀 The TV hasn't been on since Tuesday and even though the silence has been lovely, it's nice to have the option.
This afternoon, I munched egg salad.
Not your typical mayo-esque egg salad (which is delicious), but this egg salad consisted of heated leftover grilled veggies from last night with two egg whites and wilted spinach.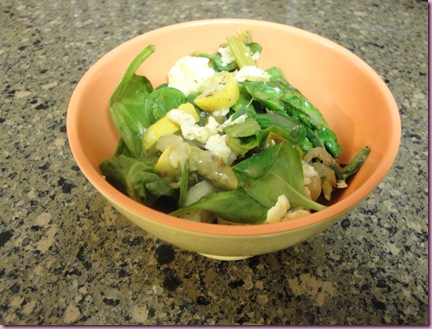 It was pretty face-rocking 🙂
I also made the pilot his favorite dessert… a DUMP CAKE 😀
Steps to making a dump cake:
Layer 1: Can of crushed pineapple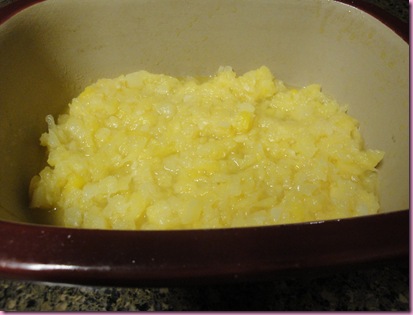 Layer 2: Can of cherry pie filling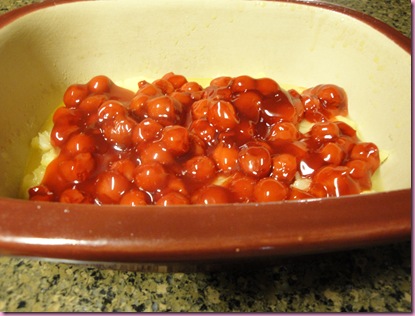 Layer 3: Yellow Cake mix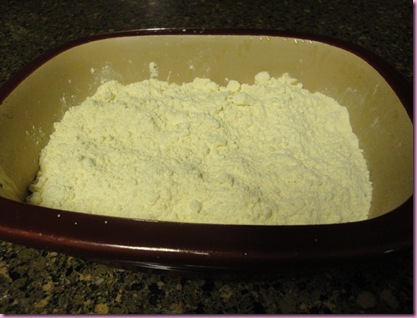 Layer 4: a melted stick of butter (Paula Deen would be proud, ya'll)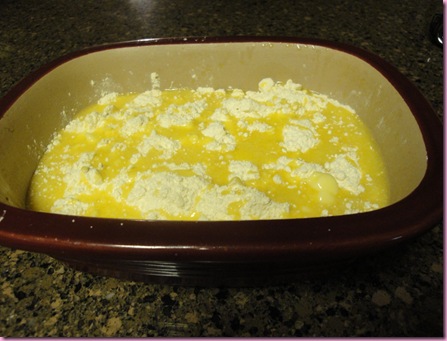 Bake at 350 for 50 minutes.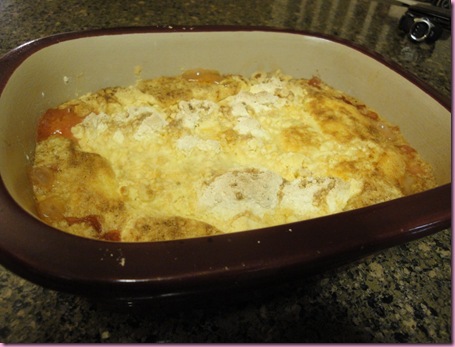 Top with ice cream, like the pilot did, or grab a fork and take a few crunchy bites from the corner.. like me 😉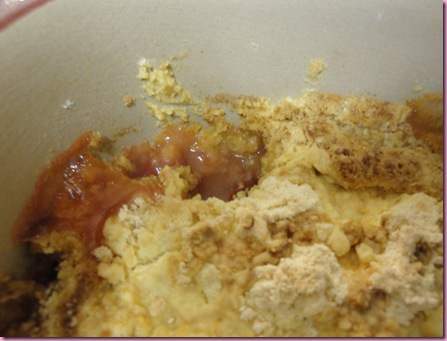 Heh heh.
________________________________________________________________________________________________
Insanity Week 4 Re-cap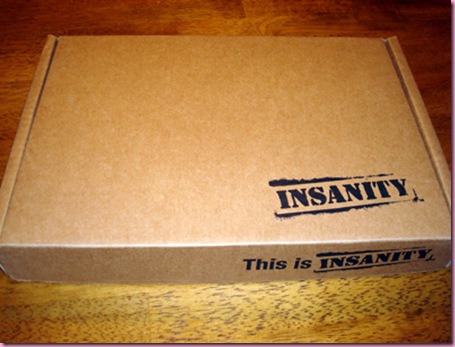 So as ya'll know, I've been doing Insanity for the past month. You can read my Week 1 re-cap here.
I'm a HUGE fan of the program so far… I've never sweat so much doing cardio before and while it isn't for everyone, I think it's a great *fit* for athletic people who want to take things to a new level and add some spice to a workout routine. According to Jeni's husband: you move really fast until you throw up or your heart explodes. (It was his first night last night) It's not THAT bad (or I wouldn't be doing it), but it's pushed me to a new level and I can definitely see physical results already. My muscles feel tighter and I'm much stronger. I used to be able to do maybe 8 push-ups, and now I can bust 'em out like it ain't no thang.
New observations:
-The way they have the workout calendar set up really does have a rhyme and reason to it. Each week got progressively harder, even though we were doing the same DVDs. The workout order is planned to make the program more difficult as you get stronger. Pretty cool.
-I think it needs to be combined with some kind of weight training plan. I haven't been lifting weights during the program so far, and while I've leaned out, I can also tell I've burned away some muscle. For month two, I will also be weight training 3x a week like I did pre-Insanity. Nothing crazy, but enough so that I can maintain my muscle as I burn fat.
-Shaun T. is awesome. I really like his personality and think he does a great job of explaining and motivating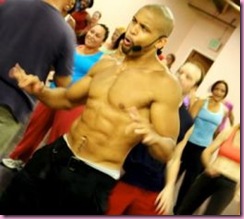 This next week (while we're at the Bahamas) is recovery week, so I'll be doing the recovery DVD along with some yoga while we're on vacay, or whatever else I may be feelin'. Two Mondays from now, I'll be starting month 2 of the program, which is supposed to be even more intense than the first month. I'm excited 😀
Well I'm off to make that salmon I forgot about last night 😉
See ya in the morning!
xoxo,
G$
Today's tip: Find a good workout buddy and a way to motivate each other. I love to workout with friends, and the pilot is also an excellent workout buddy. This morning, we made a deal that when one of us had to rest, the other one would keep pushing through. In other words, we both wouldn't rest at the same time. During Insanity (you need to take rests during the workout), one of us would call out "rest" and the other one would keep going. It was a great way to stay motivated 🙂