Hi guys! Happy Humpday (Indian Food Wednesday!) 😀 Who's getting Indian food tonight?? I CAN'T WAIT until our Indian restaurant re-opens- they're closed for maintenance.  I miss it so!
I'm so glad ya'll liked today's Reader's Request post– keep sending those requests my way!
This morning, Ashley and I had a crazy core workout at the gym. An elliptical warm-up followed by 45 minutes of abs and back.
I came back to the casa and decided to take my pics by a sunny window, as all of the photography gurus suggest. Usually I'm just lazy and take the pics on the counter so I can eat faster 😉
Egg-stada with 2 egg whites, shrimp, spinach, tomato and raw goat cheddar: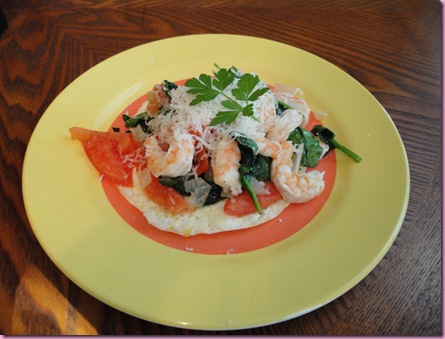 And 1/3 cup plain oats with cinnamon: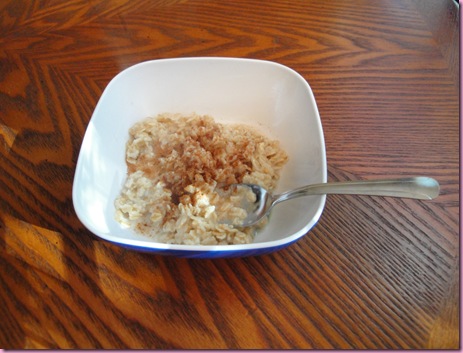 I think the pics look much better than usual when I take them in the breakfast nook area- even though I don't have a fancy schmancy camera. (The pilot wanted to buy me one when I got my current camera and I told him no thanks because they're not pretty and sleek- they're giant and bulky. *smacks self in the face*)
Macaroon in the sun: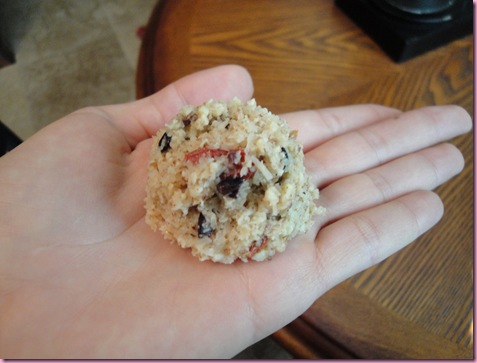 The super-roons could most possibly be the best batch yet.. the cacao, maca and goji combo is amazin'
Maltipoo in the sun: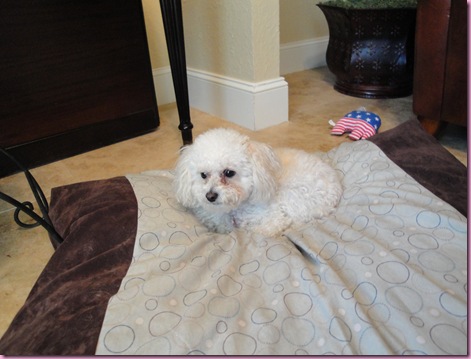 (I think the stuffed elephant in the background gave away Bella's political affiliation)
My favorite SUN (warrior) protein came in the mail today!!!!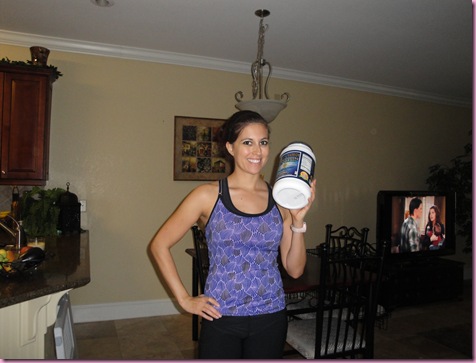 The protein drought is ovahhhhhhhhh.
You know what else is better in the sun?
Me.
Tina's post this morning really got me thinking about how much I am not a fan of winter. It just makes me feel blah all over… I love walking the puppies, talking beach road trips, running outside, grilling out with the pilot, outside activities. Winter bans us to indoors most of the time because I can't stand the cold. I grew up in Arizona, and the hotter it is outside, the better 😀 All I can say is I'm SO thankful that spring is right around the corner….
Are you a winter girl, or a summer girl, like me?
Well it's time for me to train a couple of clients, head to the gym for the second half of pilates, booty shake it in Zumba, then train another client before coming back to make raw malted chocolate tarts.
Have a lovely night <3
G$