Balsamic Chicken Caprese Salad
It was a nice, lazy day, filled a few adventures.
Breakfast: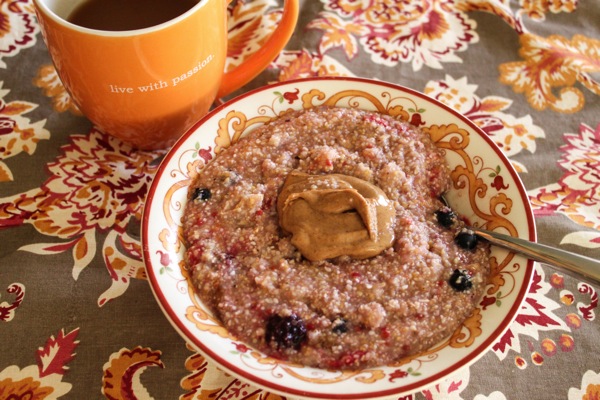 (Bob's Red Mill hot cereal with frozen organic berries, Sun Warrior, coconut milk and almond butter + coffee)
a gym trip to test out Summer Shape Up (starts 2 weeks from today!)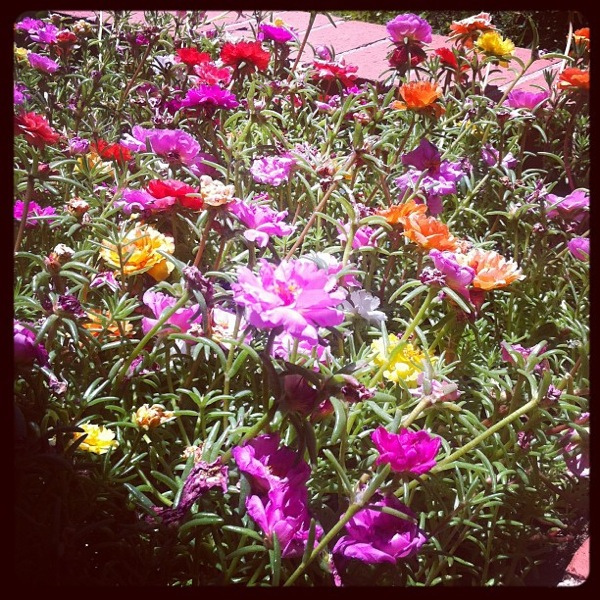 (flowers at work- definitely not my flowers)
Family trip to Jamba Juice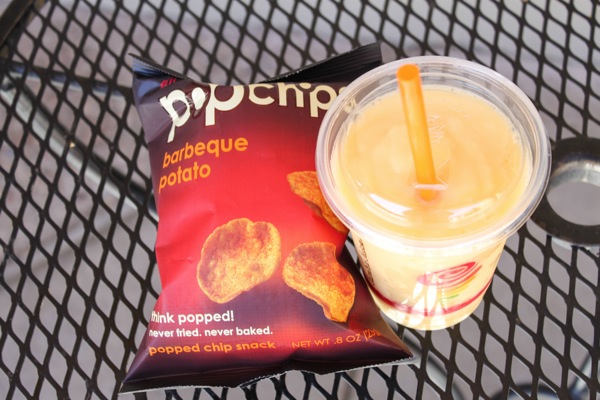 (tried the new coconut water refresher in Tropical Mango. Wasn't a huge fan- it tasted very artificial to me)
Home Goods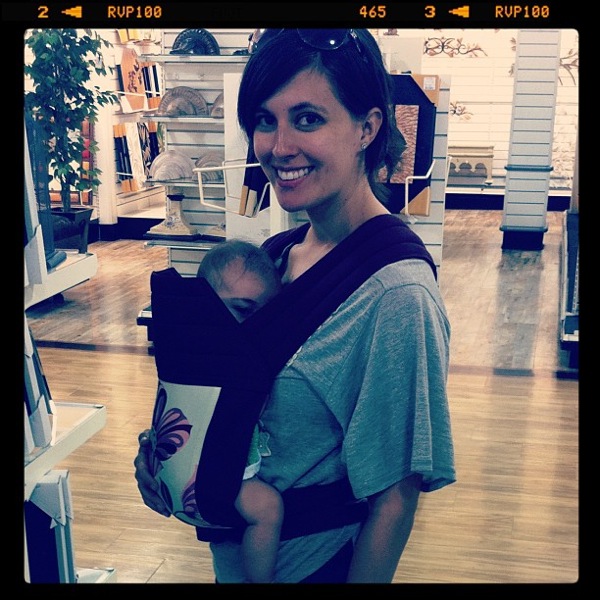 (When we were walking up to pay, the Pilot asked, "is there anything else you like?" The woman next to me laughed. She said, "did you really just ask that question?" I told the Pilot we could play the game called things I don't like, and we'd probably get fewer answers. I love Home Goods)
Groceries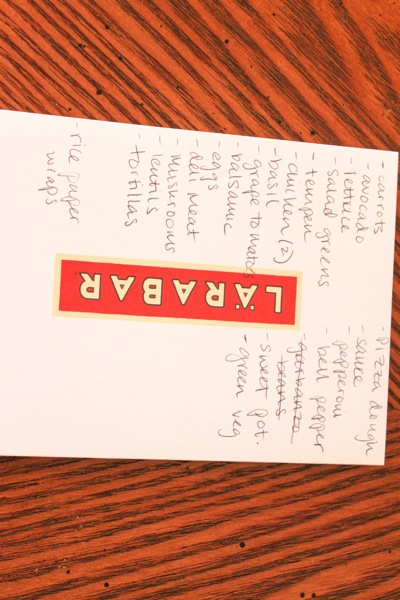 + the necessary impulse buys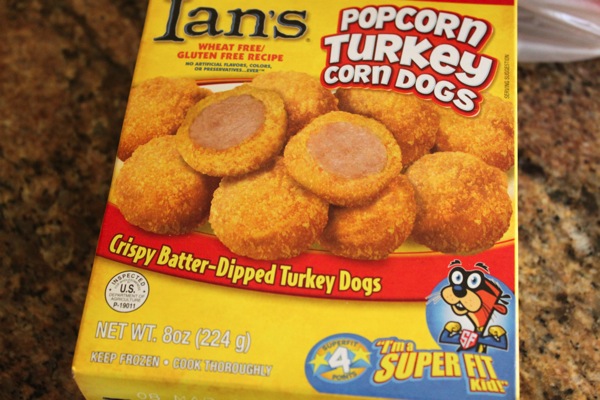 (my hot dog dreams came true!!!)
and a seriously delicious dinner.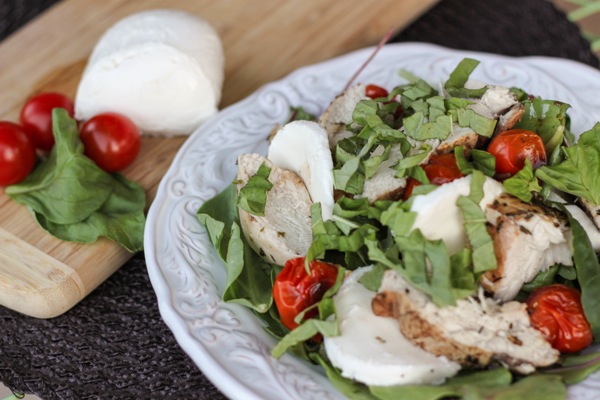 I saw a recipe for Grilled Chicken Caprese floating around Pinterest and thought it sounded so good. The Pilot LOVES caprese, so I thought it would be fun to make a salad version of caprese for extra greens + chicken for some protein.
I remember hearing on Food Network that it's taboo to put either balsamic or olive oil on caprese -I can't for the life of me remember which one is wrong- but this salad is guilty of committing both. Does anyone know what the "rule" is?
Here are the very simple steps to making your own caprese salad beast:
-Salad greens
-Balsamic vinegar + olive oil
-Salt, pepper, oregano, rosemary, fresh lemon, fresh basil
-Grape tomatoes
-Chicken (tofu would be lovely, too)
-Cheese of choice (the Pilot went traditional with mozzarella and I rolled with goat cheese)
1. Marinate two chicken breasts (or tofu) with 1/4 C balsamic vinegar, 2 T extra virgin olive oil, sea salt, pepper, 3 minced garlic cloves, 1/2 t dried oregano, 1/4 t dried rosemary, squeeze of lemon juice, sea salt and pepper
2. Either grill the protein, or roast it along with 1/2 container of grape tomatoes, sprayed with nonstick spray (or olive oil from the misto) and seasoned with salt and pepper. (375* for 25-30 min)
Popped tomatoes are my favorite: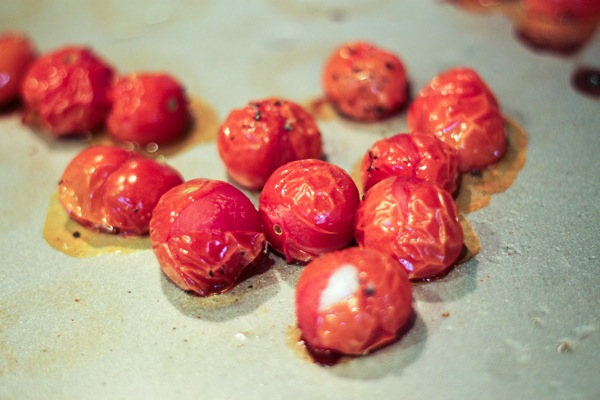 While the protein and tomatoes are cooking, plate the greens, top them with a nice drizzle of balsamic and olive oil, salt and pepper.
Add sliced or crumbled cheese of choice, basil chiffonade and a squeeze of lemon juice.
Lest the cooked chicken rest on a covered plate to restore the juices, slice and add to the salad. If you're using tofu, simply top and serve.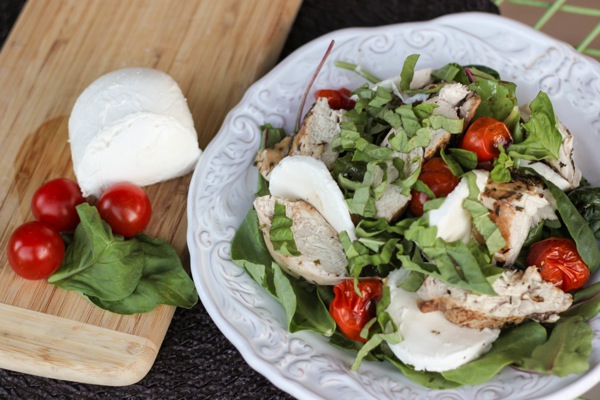 A fresh, easy summer meal. 
I'm off to read in bed for a while and call it a night <3
Hope you're enjoying your evening!
See you in the morning.
xoxo
Gina
Something to think: