Spring roll chicken salad
This spring roll chicken salad may be one of the very best salads I've ever posted on the blog! The other ones that come to mind are this kale salad, this salad, and of course, the best pasta salad ever. This one combines savory peanut butter chicken with a sweet chile vinaigrette, fresh chopped veggies, and creamy avocado.) I'll get to the recipe in a sec!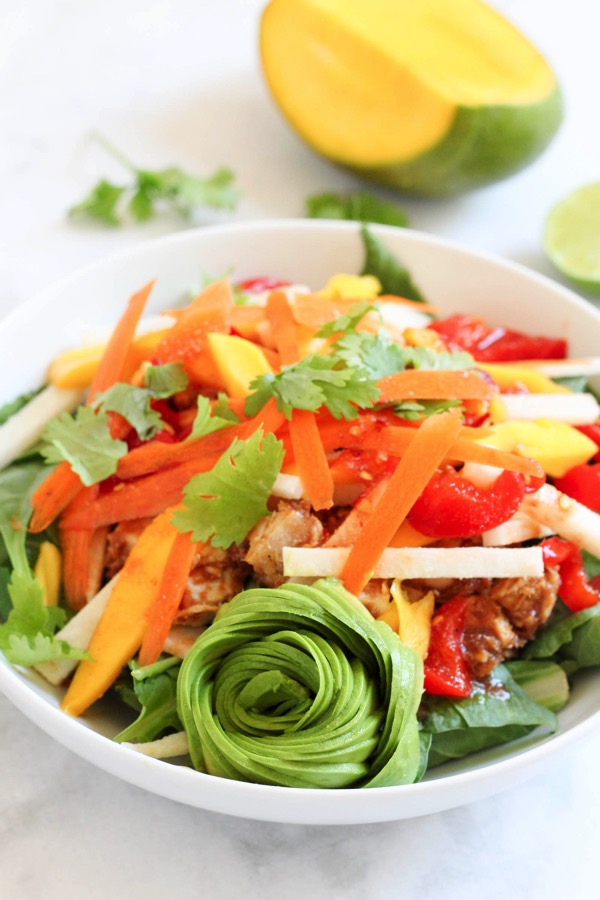 Hi friends! How's your day going?? Thank you so much for all of the sweet comments about the upcoming move. It was incredible to read that so many of you have been reading since the V-town days (thank you!) and to all of my new reader friends, I'm so excited to take introduce you to V-town and take everyone along virtually on the adventure. We've been casually checking out houses (I looooove house shopping), so that's been a blast. I'm picturing the girls playing outside on a big playset, and I have a feeling they'll love it.
Some adventures from lately:
Liv has been doing half-day camp, and Miss P had her GI appointment this week. 9 months old, and we finally got in! I'll share the details on the Family page with her 9-month update this afternoon.
I taught Spin,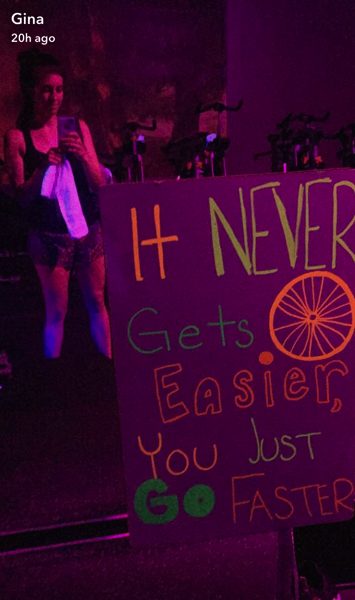 (it's been hot and humid here so class has been extra sweaty!)
got in a quick and killer upper body workout,
and we made scallops for dinner. (Shared some pics on the Snapchat wagon.)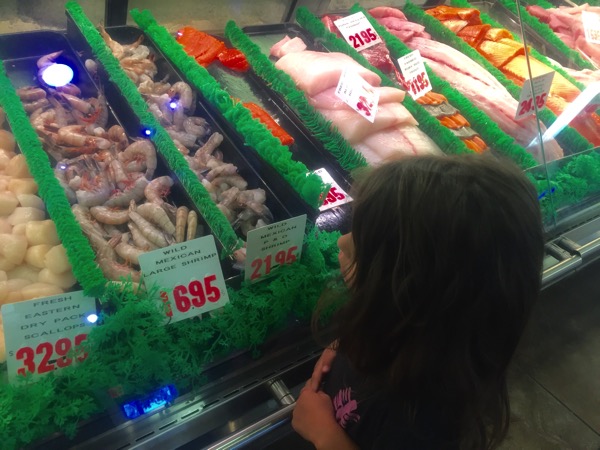 Spring Roll Chicken Salad
Yesterday I felt like I was scrambling most of the day. We overslept (oops), and that left me trying to catch up on everything. I felt nice to pause and enjoy a truly amazing salad for lunch.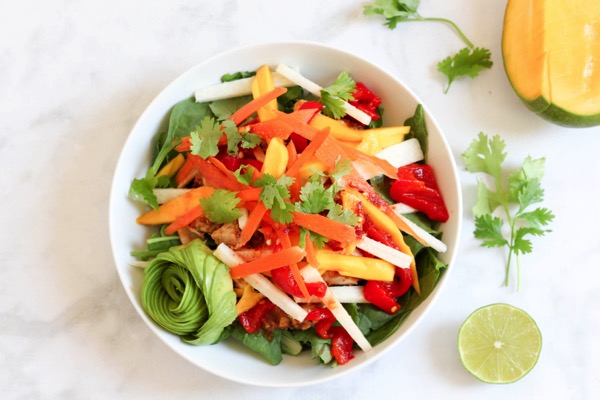 This is a replica of the DELICIOUS salad I had at Mendocino Farms with Ashley during the IDEA conference. Face-diving into this salad was one of the many highlights of the weekend. 😉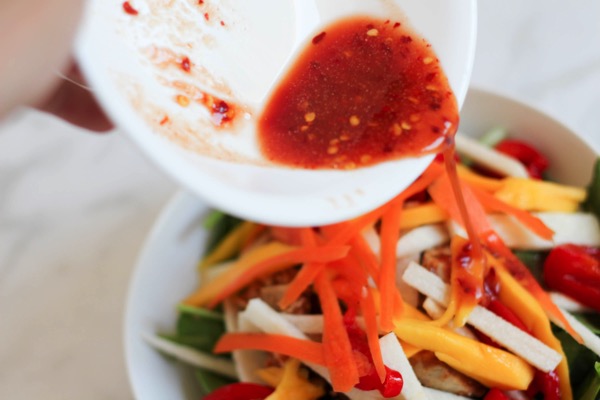 It just has everything you could wish for:
savory, spicy, almond butter chicken
creamy avocado
sweet mango
crunchy bursts of jicama and chopped carrots
plus a light chile vinaigrette.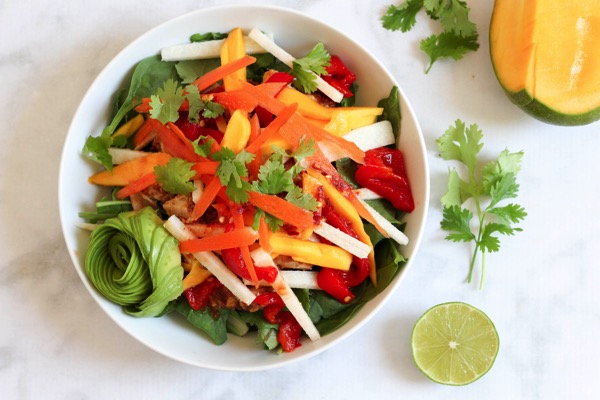 Yes to all of these things.
Here's the recipe if you'd like to give it a try!
Spring roll salad with peanut butter chicken + sweet chile vinaigrette
Like a very filling salad version of our favorite Thai spring rolls.
Prep Time:

10

Total Time:

10
For the chicken
1/2

large chicken breast, cooked and diced

1 tablespoon

peanut or almond butter

1 teaspoon

Tamari

1/2 teaspoon

honey
Salt, pepper, garlic and ginger
For the salad
Salad greens of choice
Chopped fresh veggies (I like jicama, mango, roasted red peppers, shredded carrots)
Bonus: kelp, rice, or quinoa noodles
For the dressing
1 tablespoon

rice vinegar

1 teaspoon

ketchup

1/4

–

1/2

teaspoon red chile slakes
Pinch of sugar
Garlic and ginger
For serving
Lime wedges
Chopped cilantro
Avocado
Sliced almonds (optional)
Instructions
1. In a bowl, combine the almond butter, Tamari, and honey, and season well with salt, pepper, garlic powder, and powdered or fresh ginger. Stir well, and then add the chicken. Stir to coat. It will be thick; just roll with it.
2. In a small bowl, combine the dressing ingredients. Season with garlic powder and ginger, then stir well to combine. Taste and adjust seasonings as needed.
3. In your salad bowl, add the greens and top with the chicken. Add your chopped veggies and any additional toppings you would like.
4. Drizzle with dressing and enjoy immediately.


Please let me know if you give it a try! See ya later today on the Family page.
xoxo
Gina