Hi friends! How are you?? Hope you had an amazing weekend! We had a great Tucson weekend. It's hard to believe that we have one weekend left and then we're outta here. Did you do anything fun? Ours was a perfect mix; we accomplished a lot of the moving-related to-dos (still so much left…) and enjoyed time as a fam. The Pilot's mom is in town visiting, too, so that's always a fun treat.
Friday morning, I hit the road to Phoenix. It was my last chance to meet up with two amazing friends before we all move. Both girls are estheticians and laser techs, so we met up at Michele's work because she'd kindly offered to laser my face hahah. #truefriendship . I'd mentioned that I wanted to try a photofacial, and she said, "Let's do it before you move!" She knows I'm the biggest weenie about pretty much anything that isn't childbirth (which makes zero sense), but it didn't hurt at all. I held a cold fan to my face as she zapped all of my little sun-damaged freckles, and they're going to fall off in a couple of days. I took before pics so I can share the results afterwards!! It was my first time getting laser on my face -I've done hair removal before and it was NBD- and it wasn't nearly as terrible as I thought it would be.
After laser time, we enjoyed a long lunch to catch up on life at Pita Jungle. It had been years since I've had it, which is funny because we have one nearby in Tucson, and it was SO.GOOD. Their salads give me liiiife.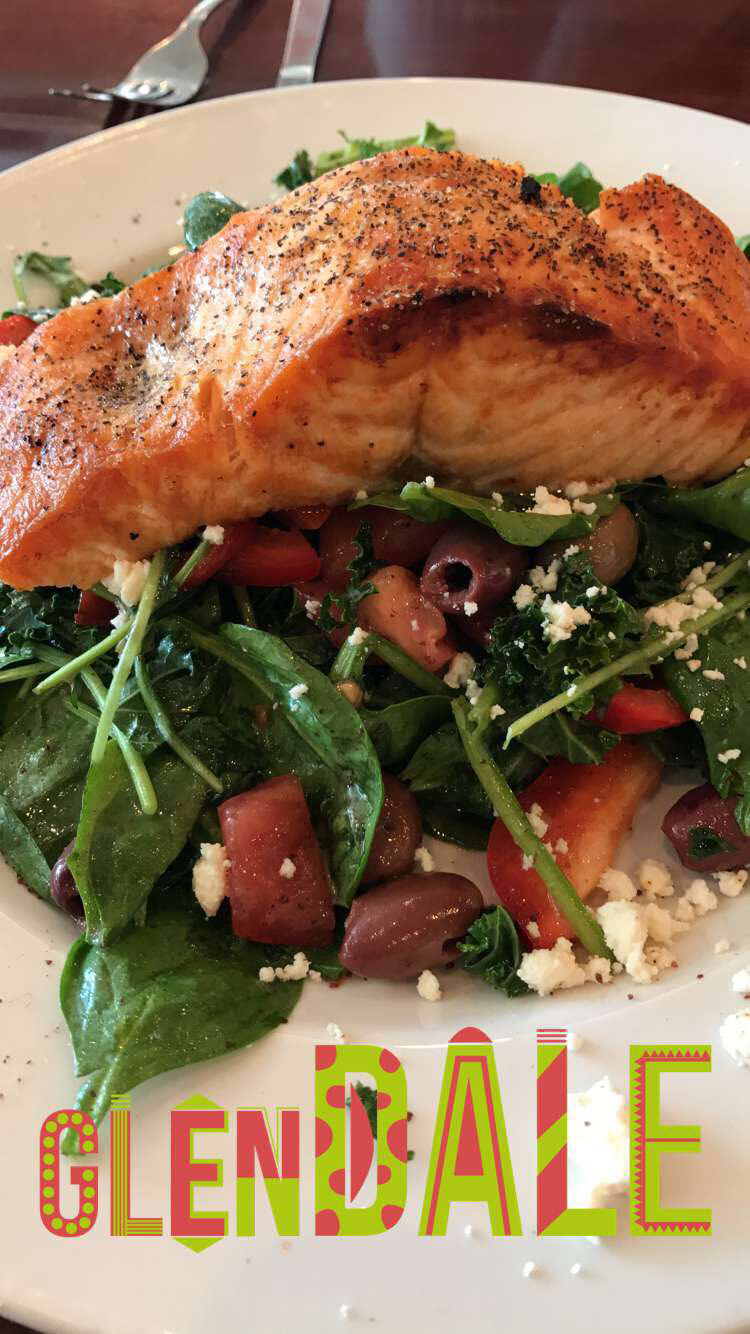 That afternoon, I headed back to Tucson and enjoyed an awesome Sunbasket dinner with the fam. Grilled romaine, chicken breast, and artichoke tapenade: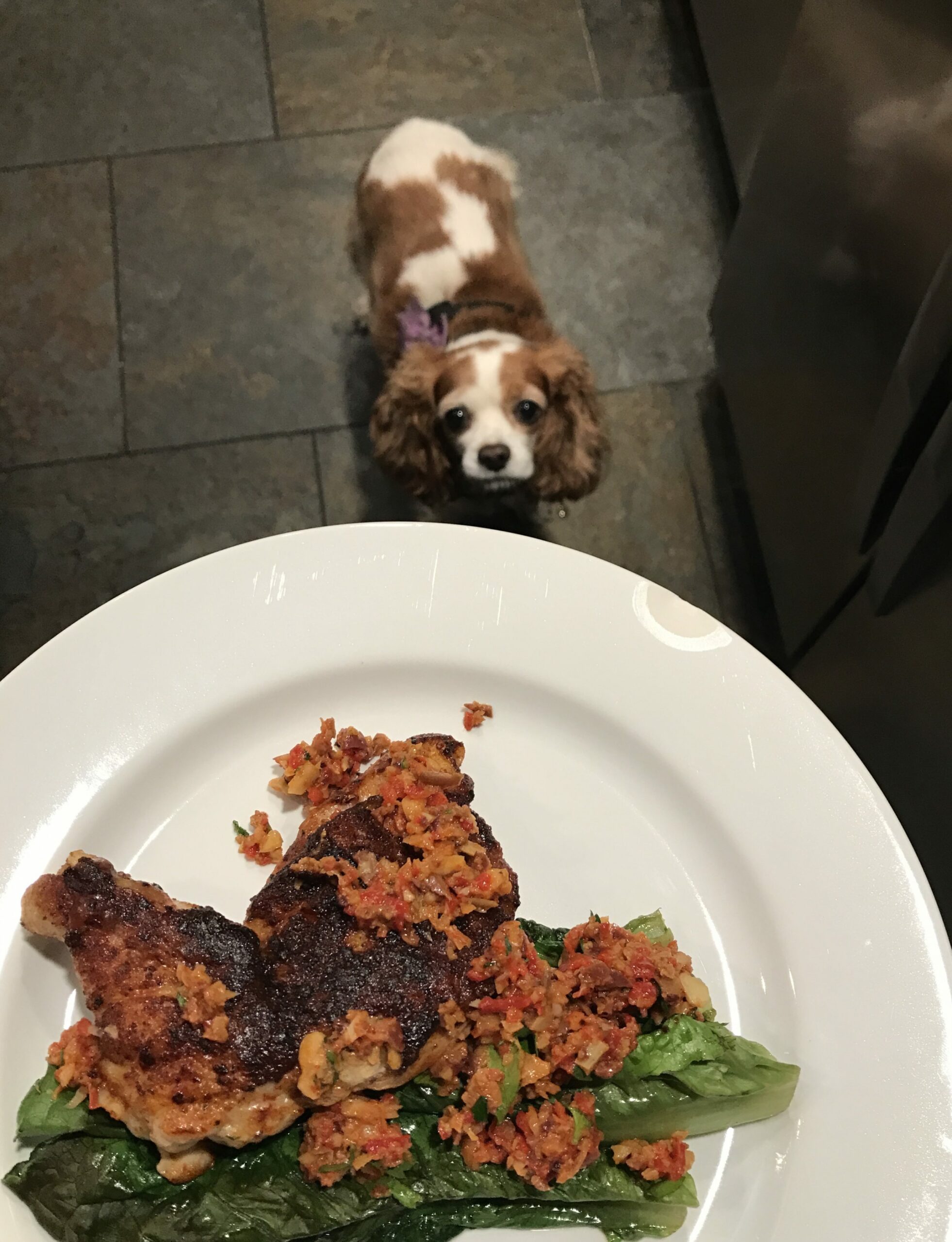 Caro wanted some, too.
Saturday morning, I was excited to catch the barre3 at the park event. My friend Kate has posted pics from these events for the past couple of years, and I've always had a bit of FOMO. The timing worked out where I could go this year, and it was incredible. There were about 300 of us doing barre al fresco, there was a perfect cool breeze, and we all got to enjoy coffee and snacks from Prep & Pastry afterwards.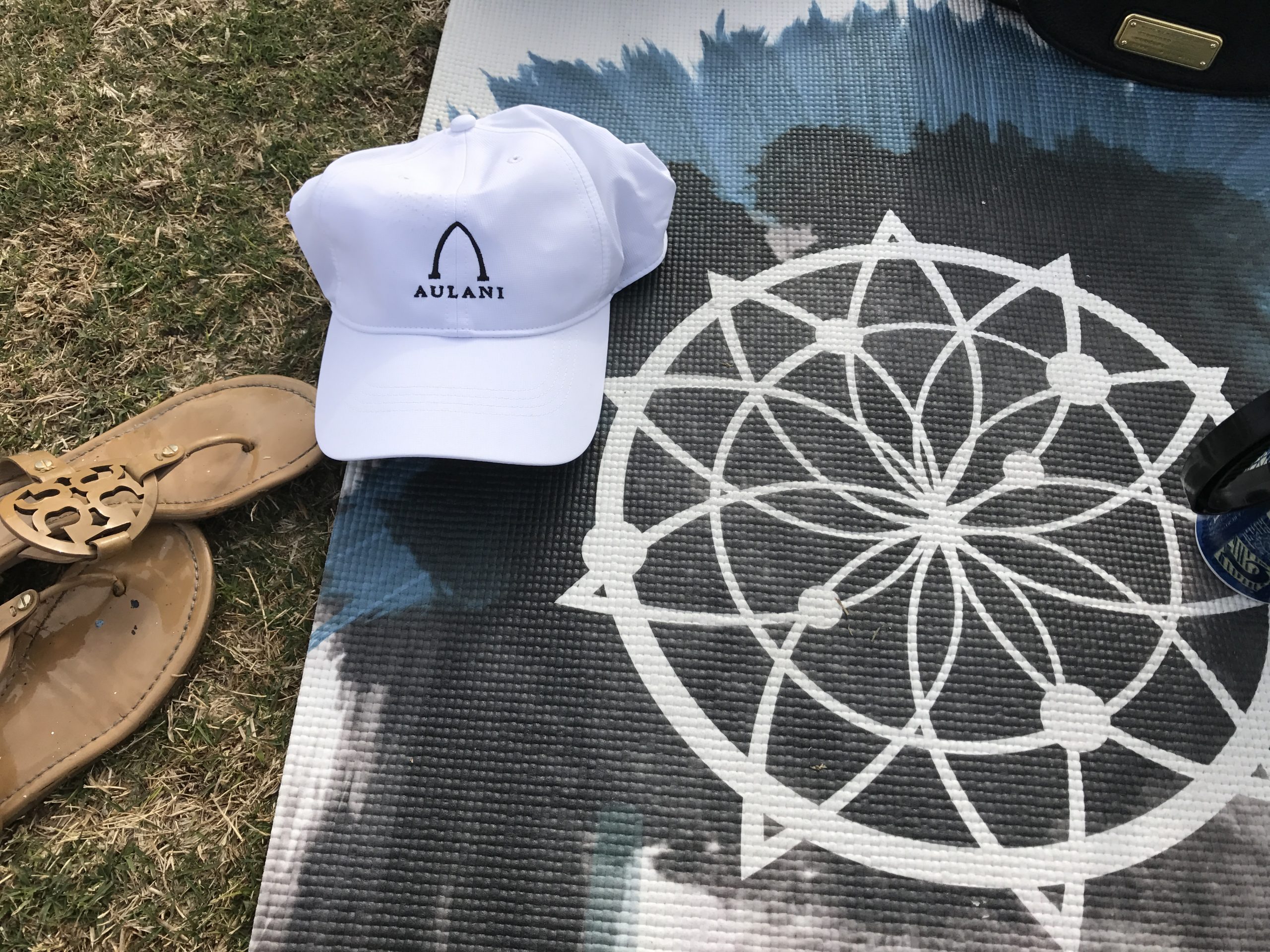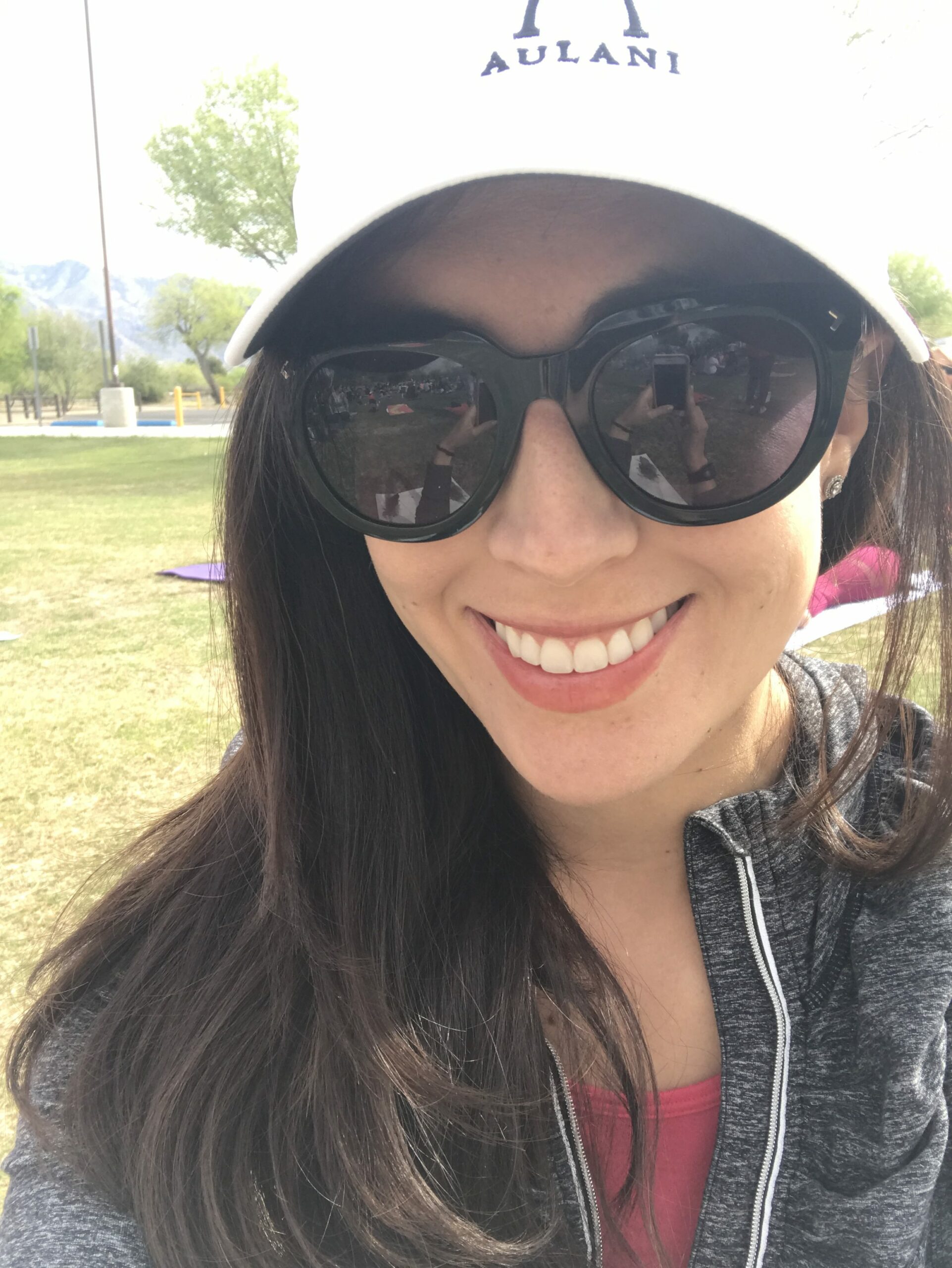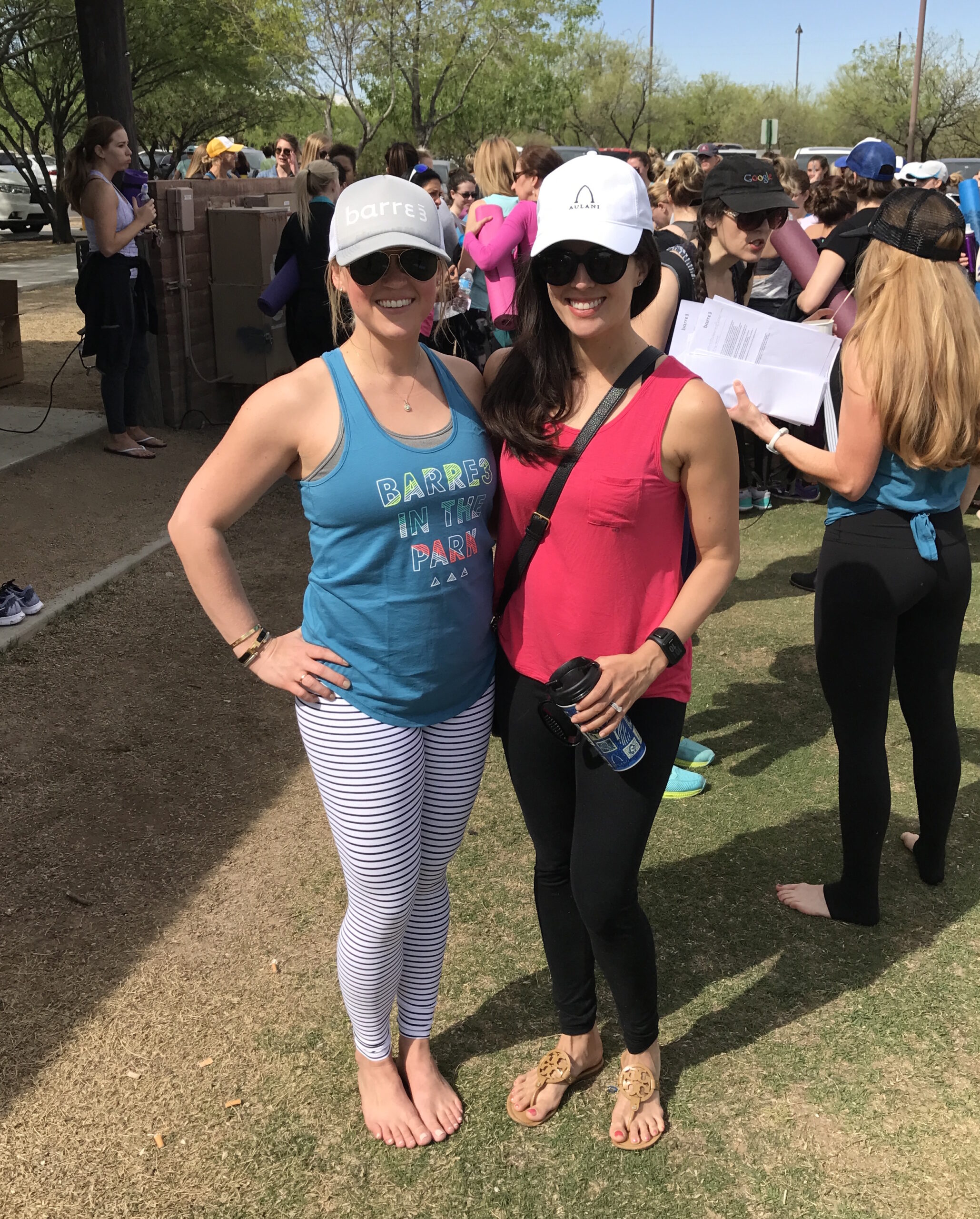 The Pilot and the girls met me as class was wrapping up so we could enjoy a park morning together.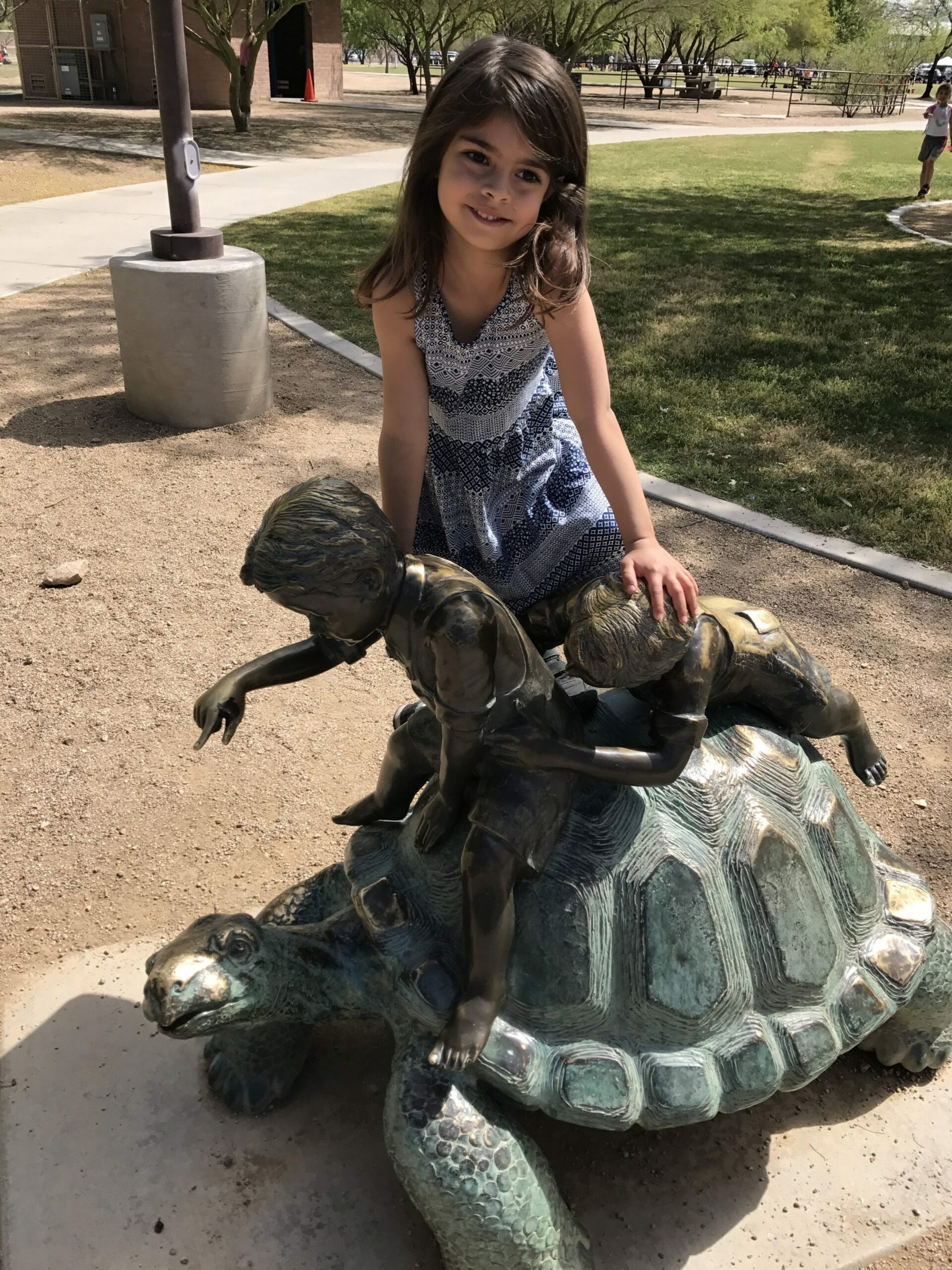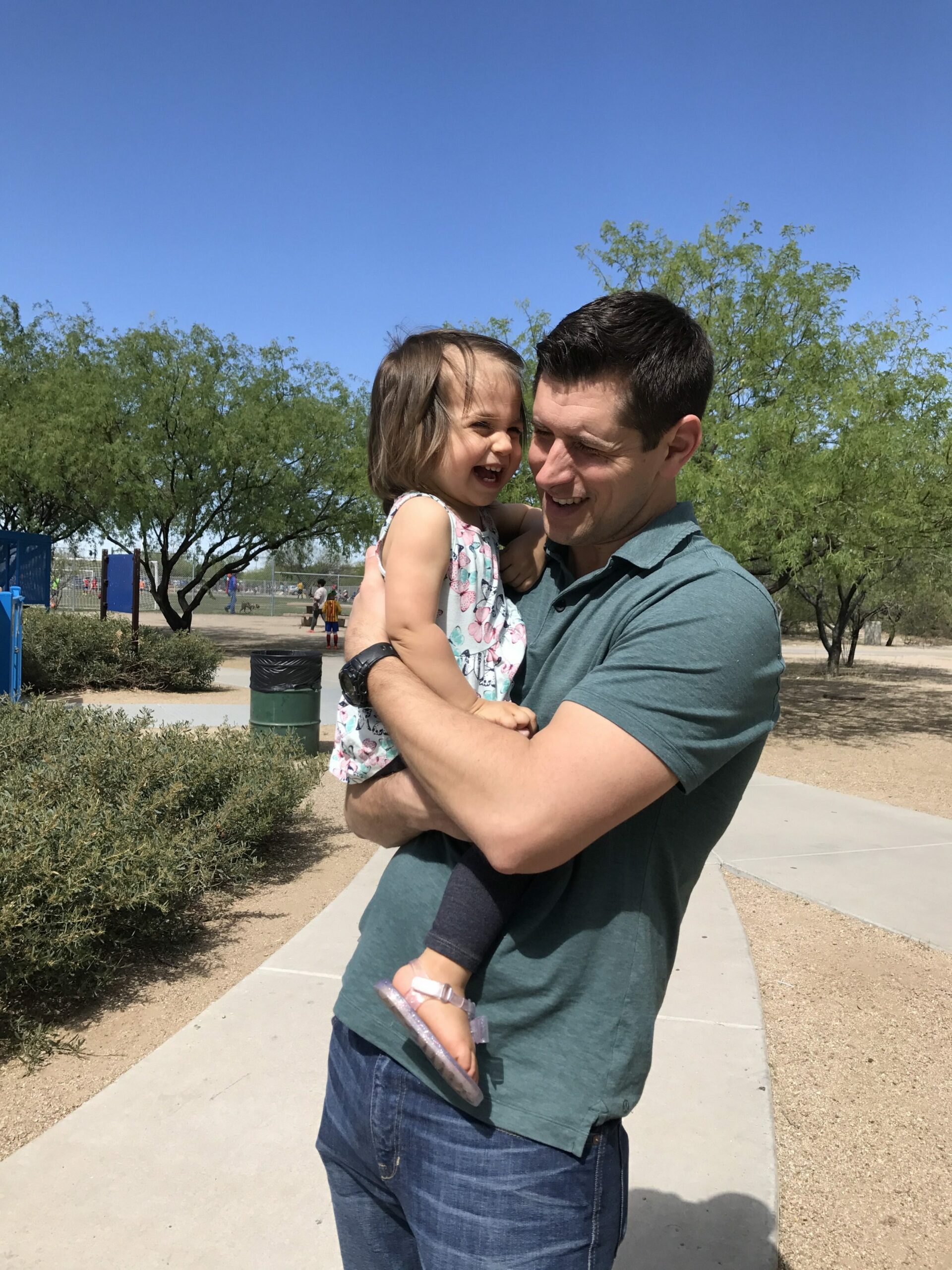 Saturday afternoon, we sold our car.
We had no idea it would happen this quickly, but we're SO glad we won't be stressing about it all week. The Pilot took it in to get detailed, I listed it on Craigslist, and we sold it within 4 hours! We'll be chilling as a 1-car family until we pick up our new wheels in Georgia.
Bye, Betty. You were a great little car.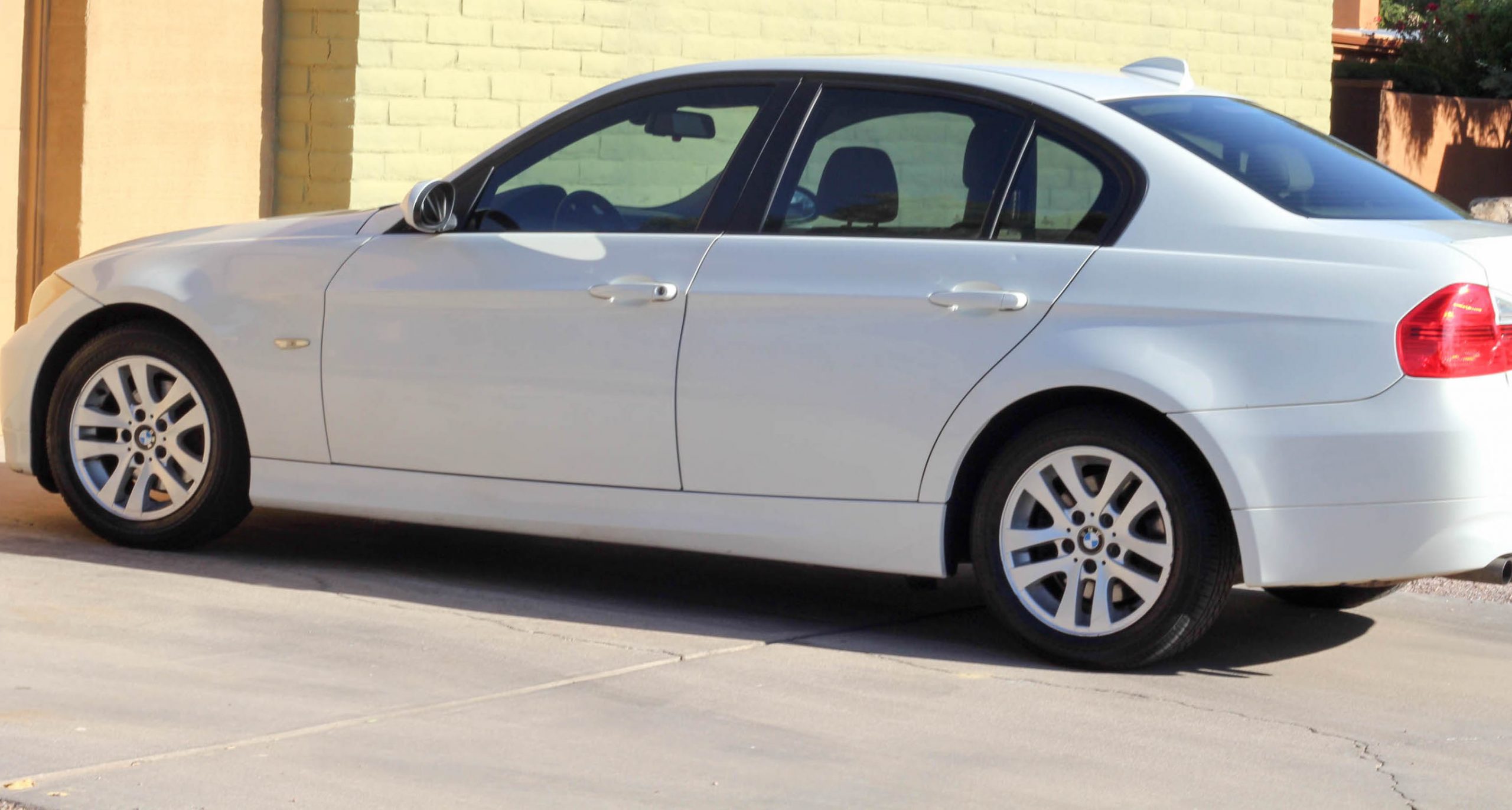 She had a long life and definitely served our little family well. <3
Saturday evening, we enjoyed a little date night before heading to the airport to pick up MIL. We were trying to think of something that isn't in the usual rotation, and decided to head to Wildflower in Casas Adobes. I hadn't had Wildflower since college, and the Pilot had never been.
It's a quaint spot, with bright white and soft interior, lots of fresh flowers, and floral art. The food is modern American, and everything we ordered was amazing.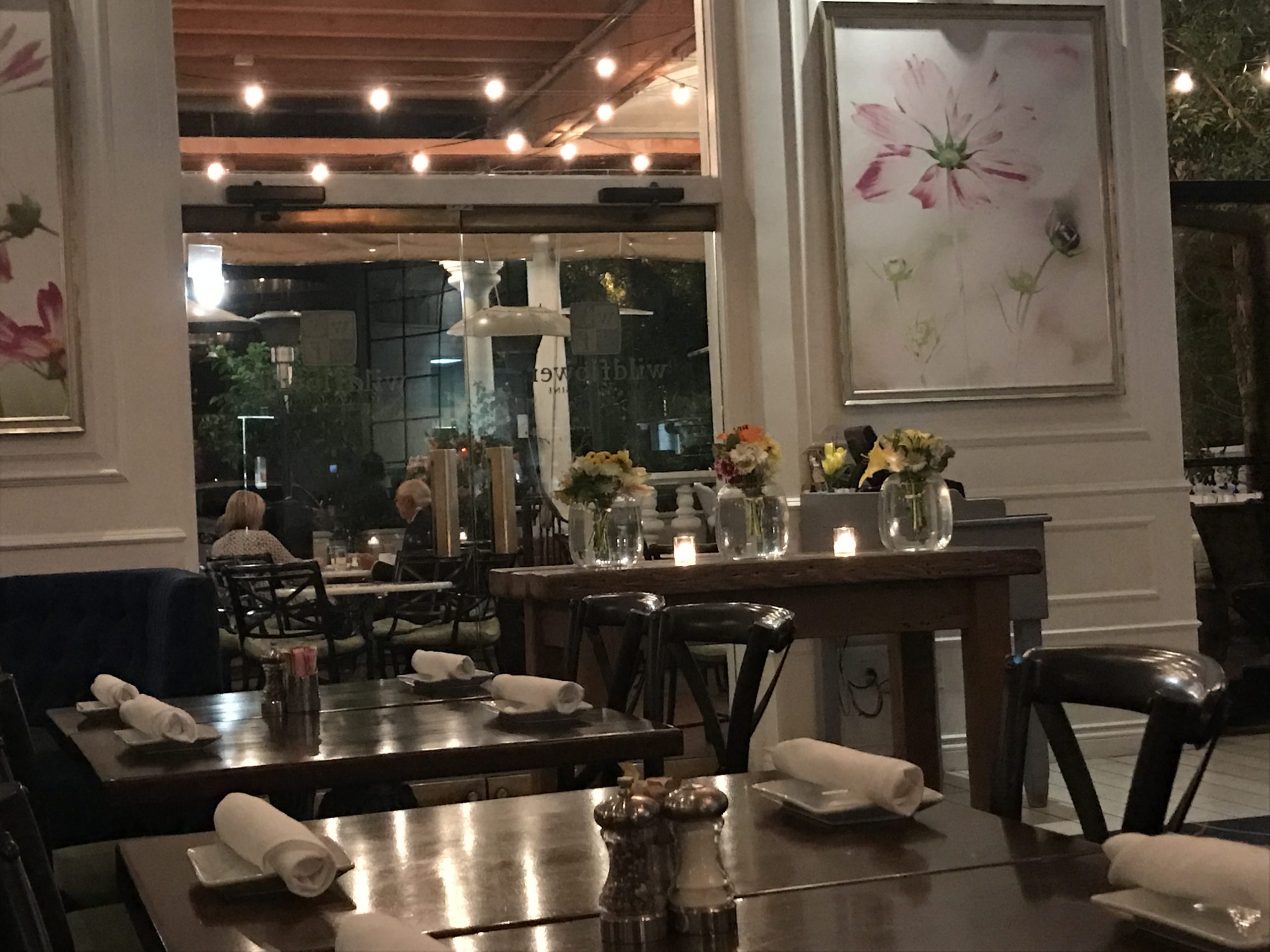 We started with the tuna guacamole, and I enjoyed a grapefruit martini. The pilot ordered the soup (a corn chowder) + filet, and I went for the scallops for my entree. They were perfectly-cooked, and I loved the lemongrass broth with the rice and greens.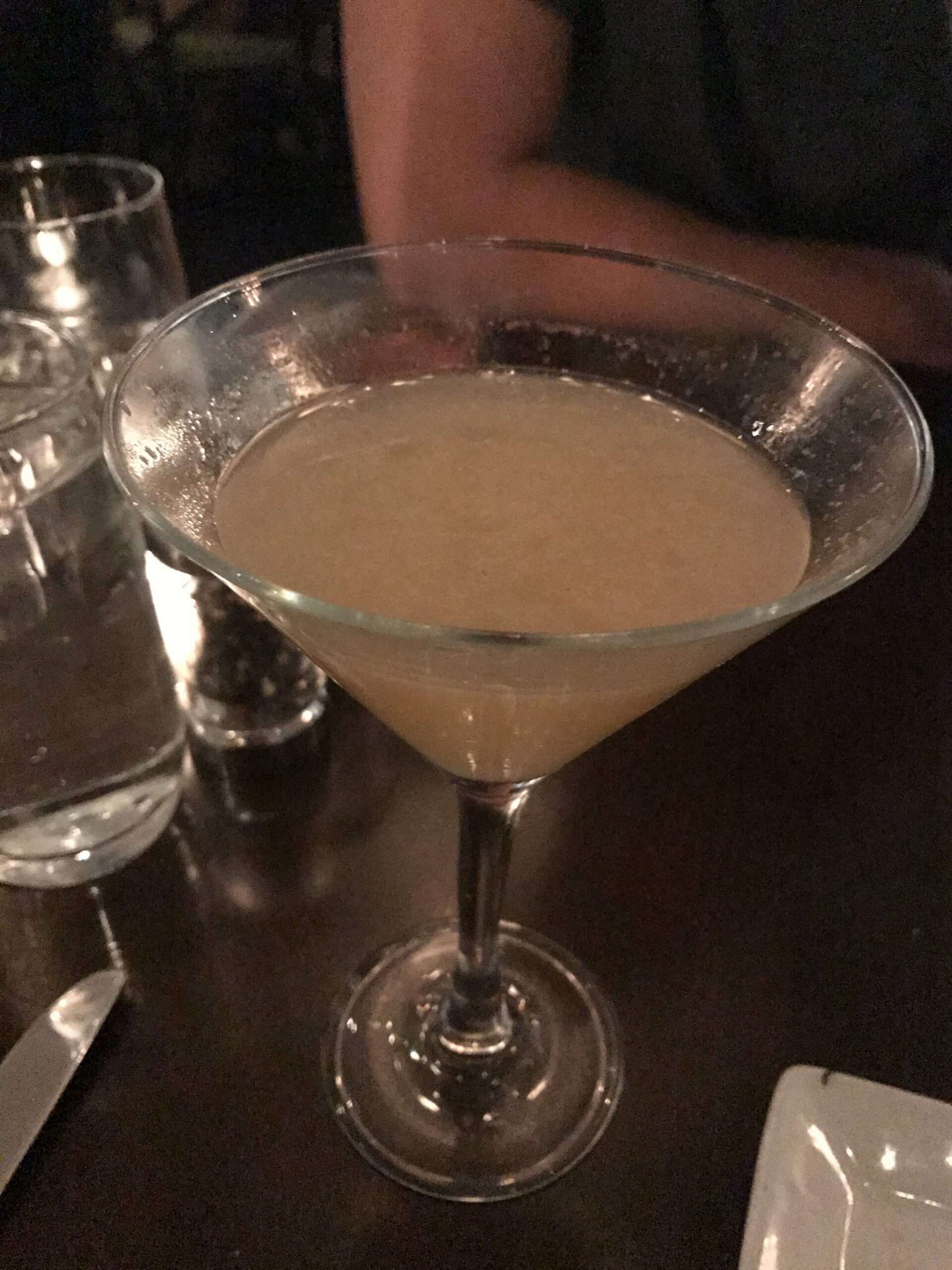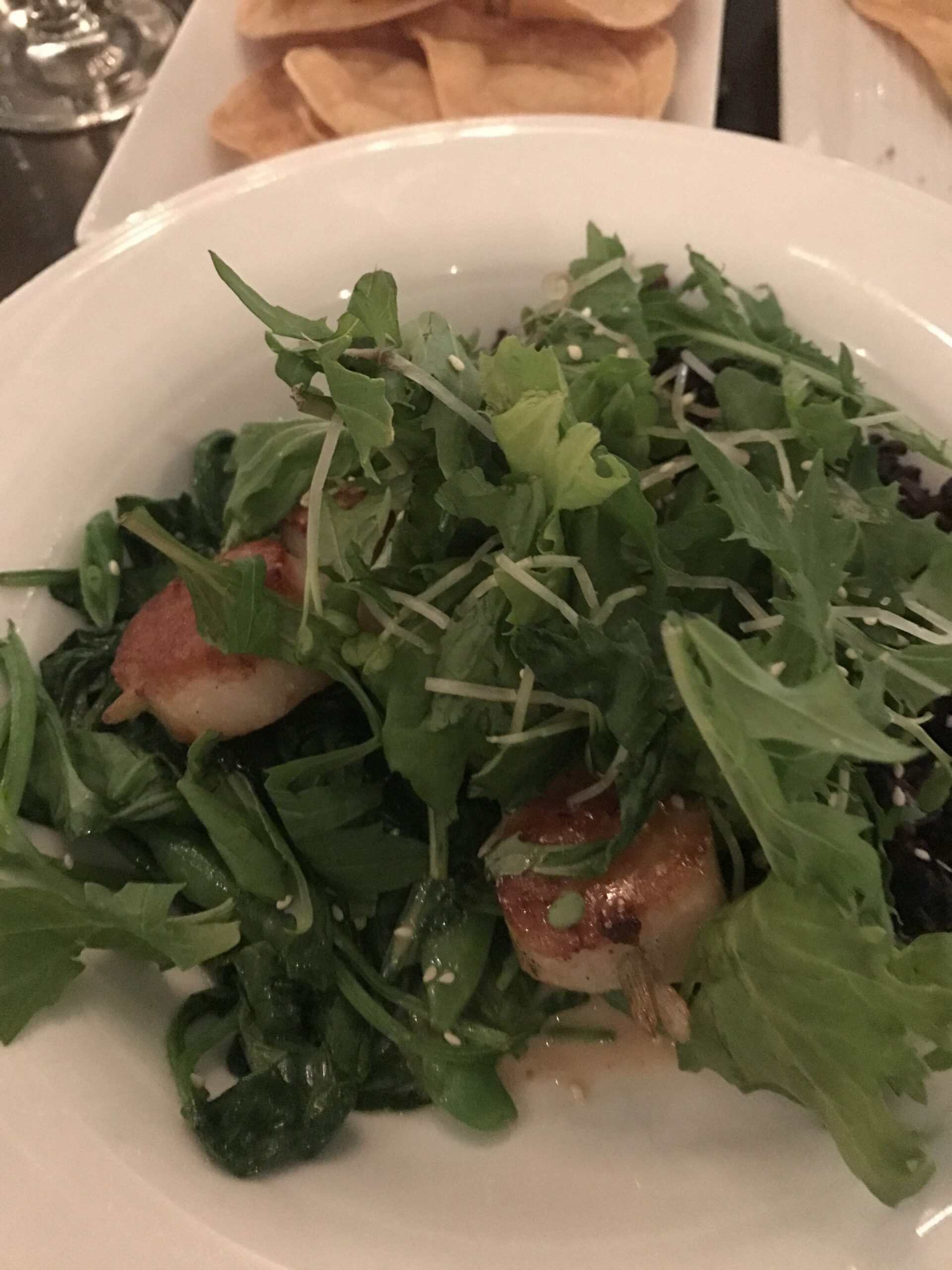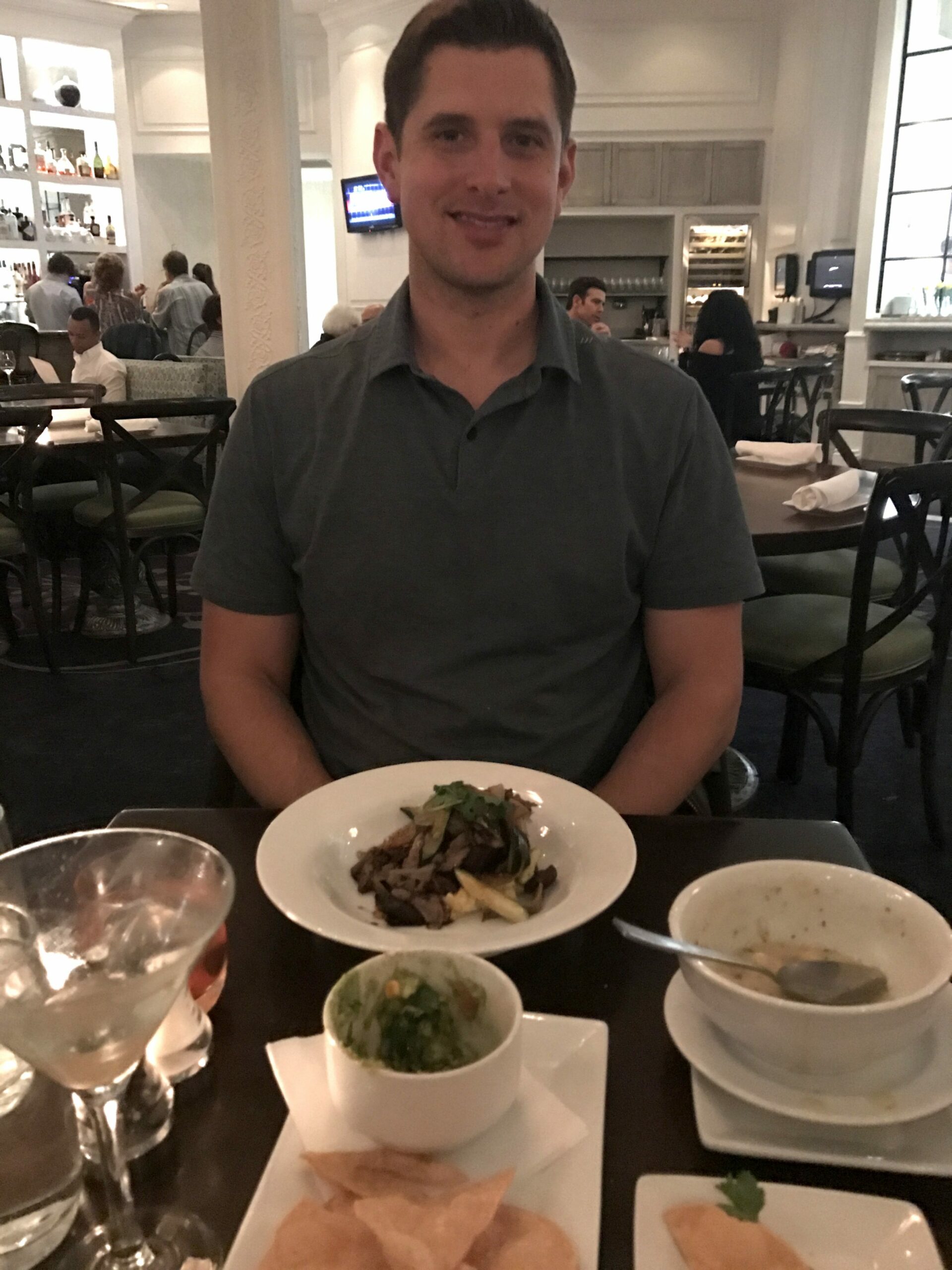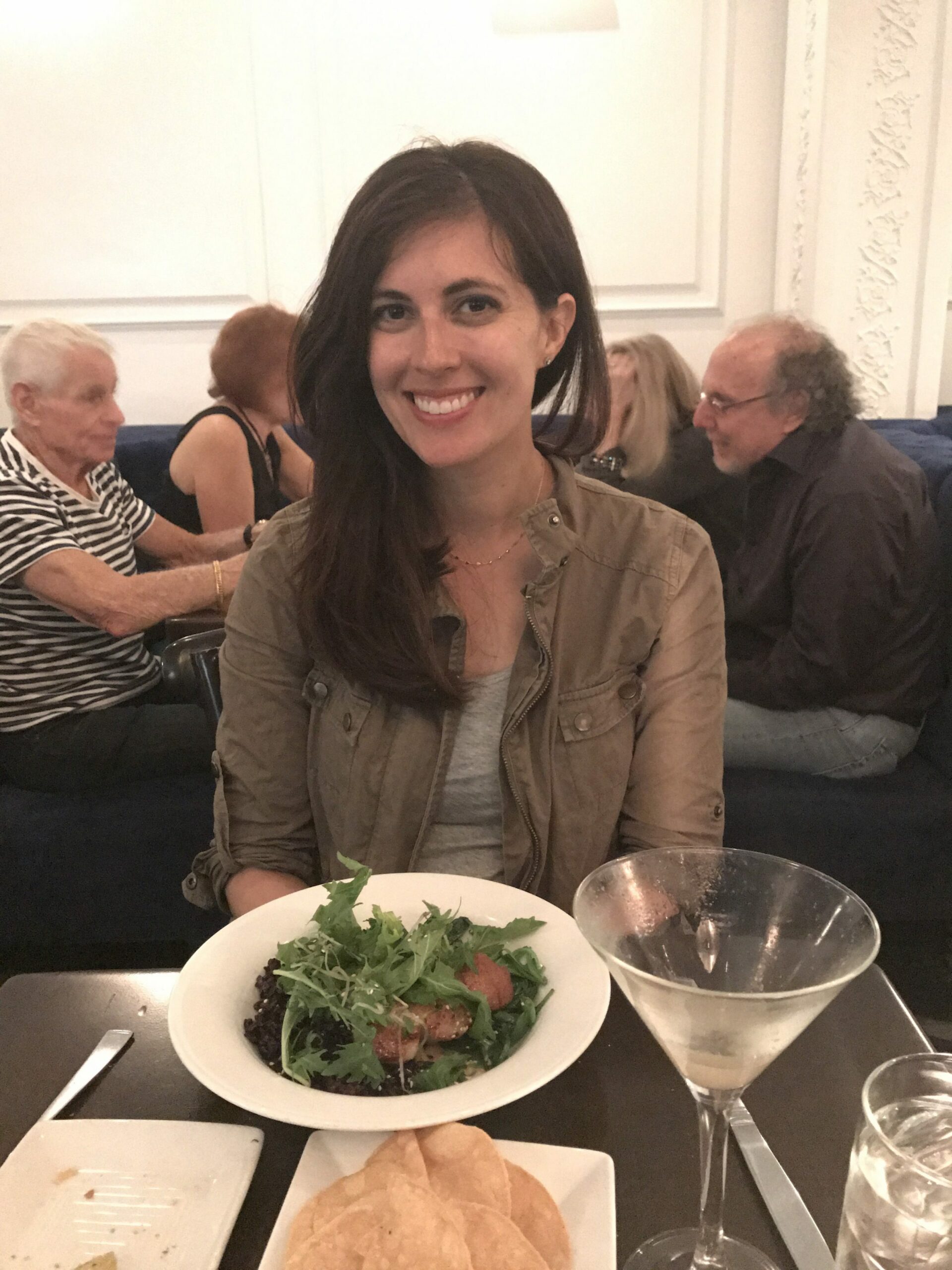 We picked up MIL from her late flight, and headed home to catch up a bit before bed! Sunday morning, we were excited to take her to the St. Phillip's farmer's market; one of our favorite spots.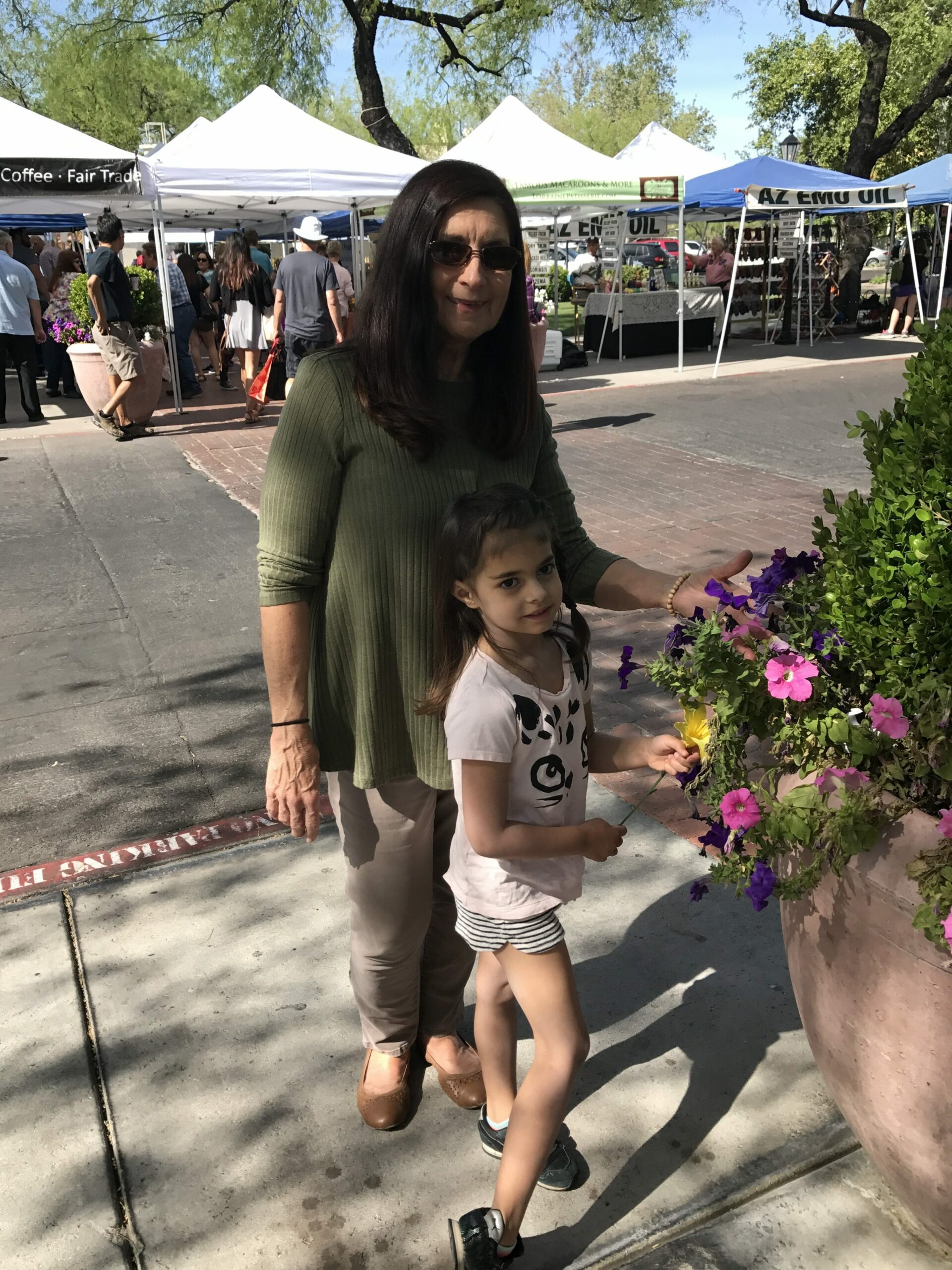 Of course, we had to get crepes.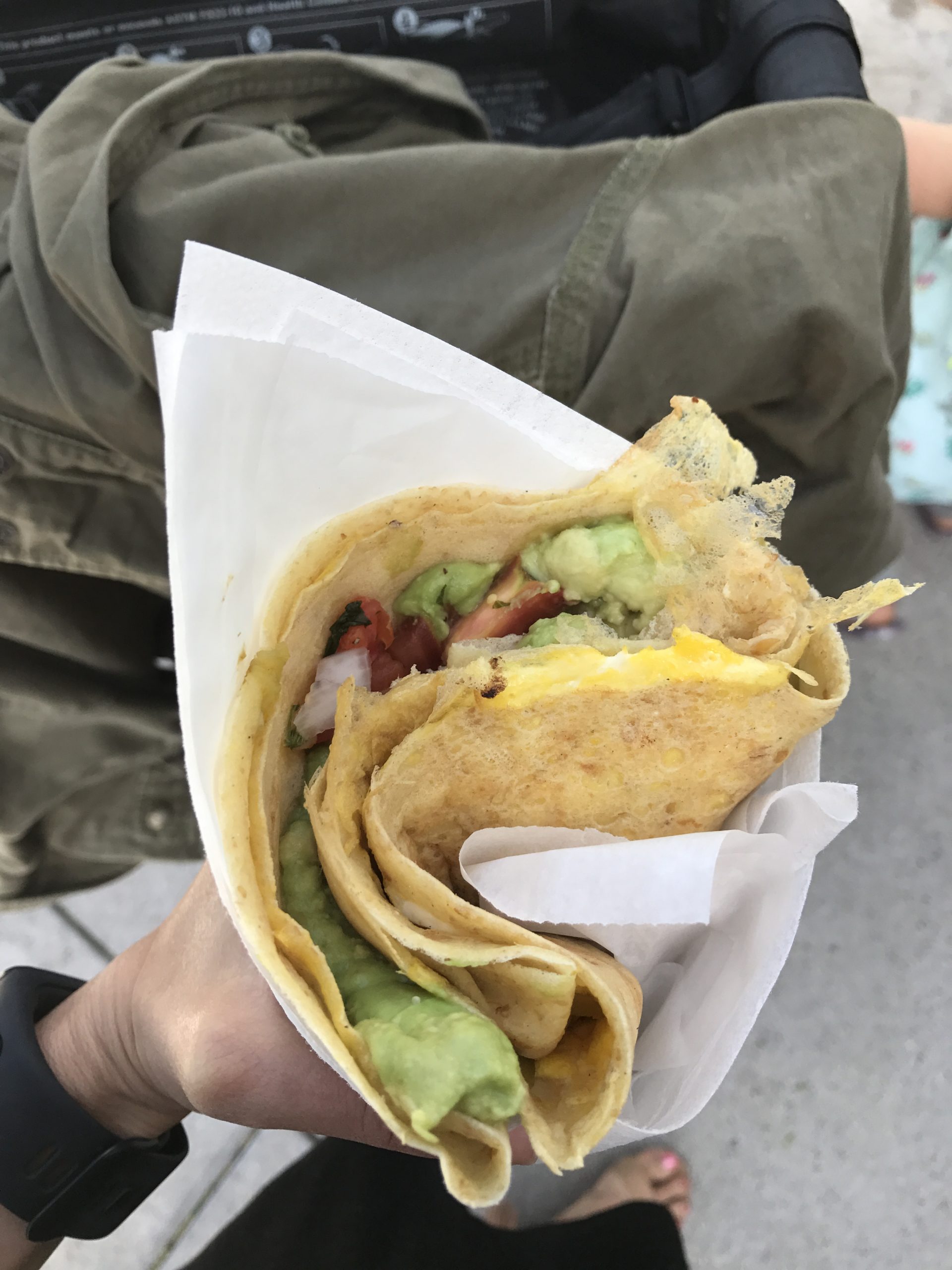 And enjoyed the fresh air, exploring the local art, crafts, and beautiful produce.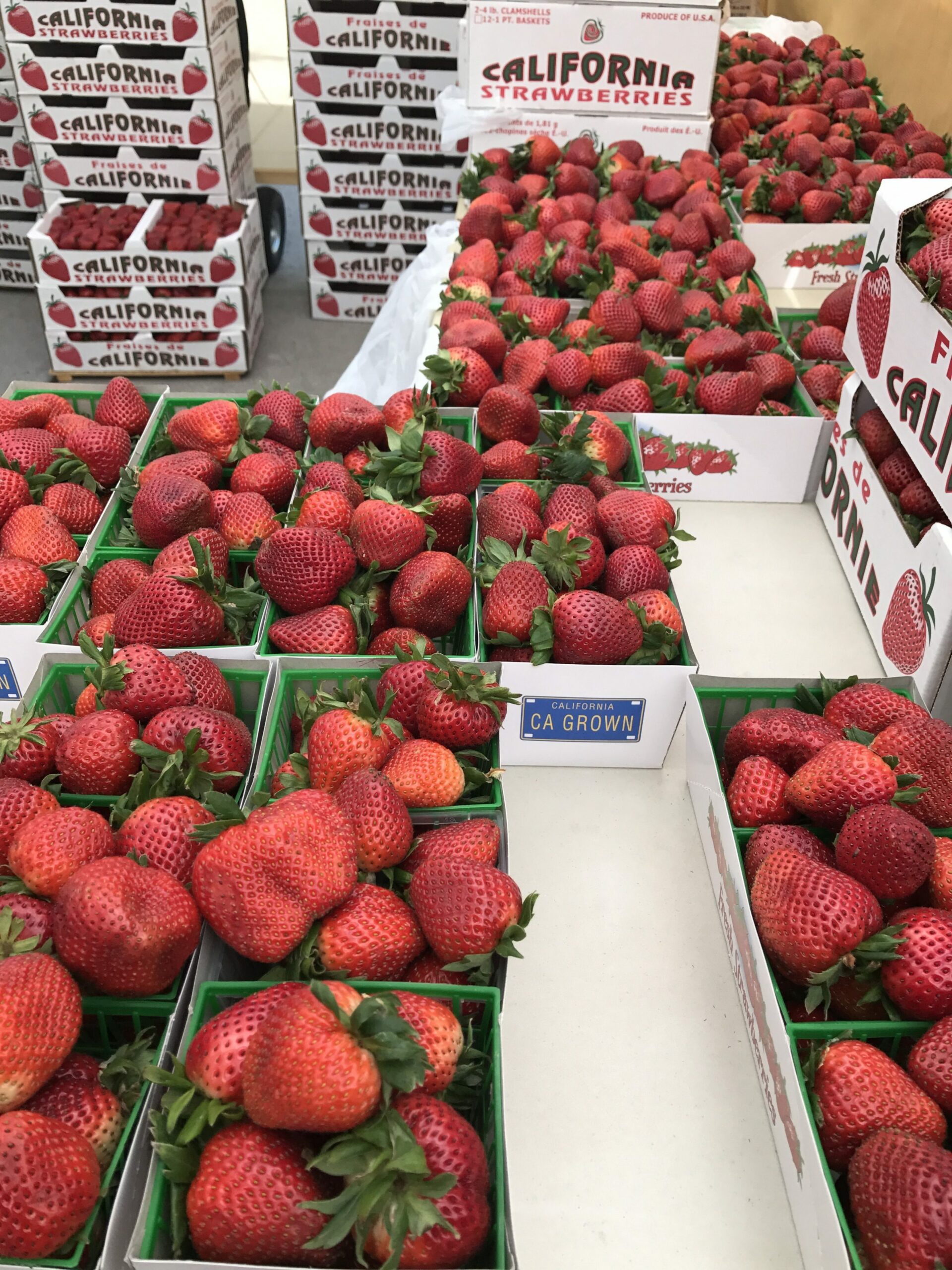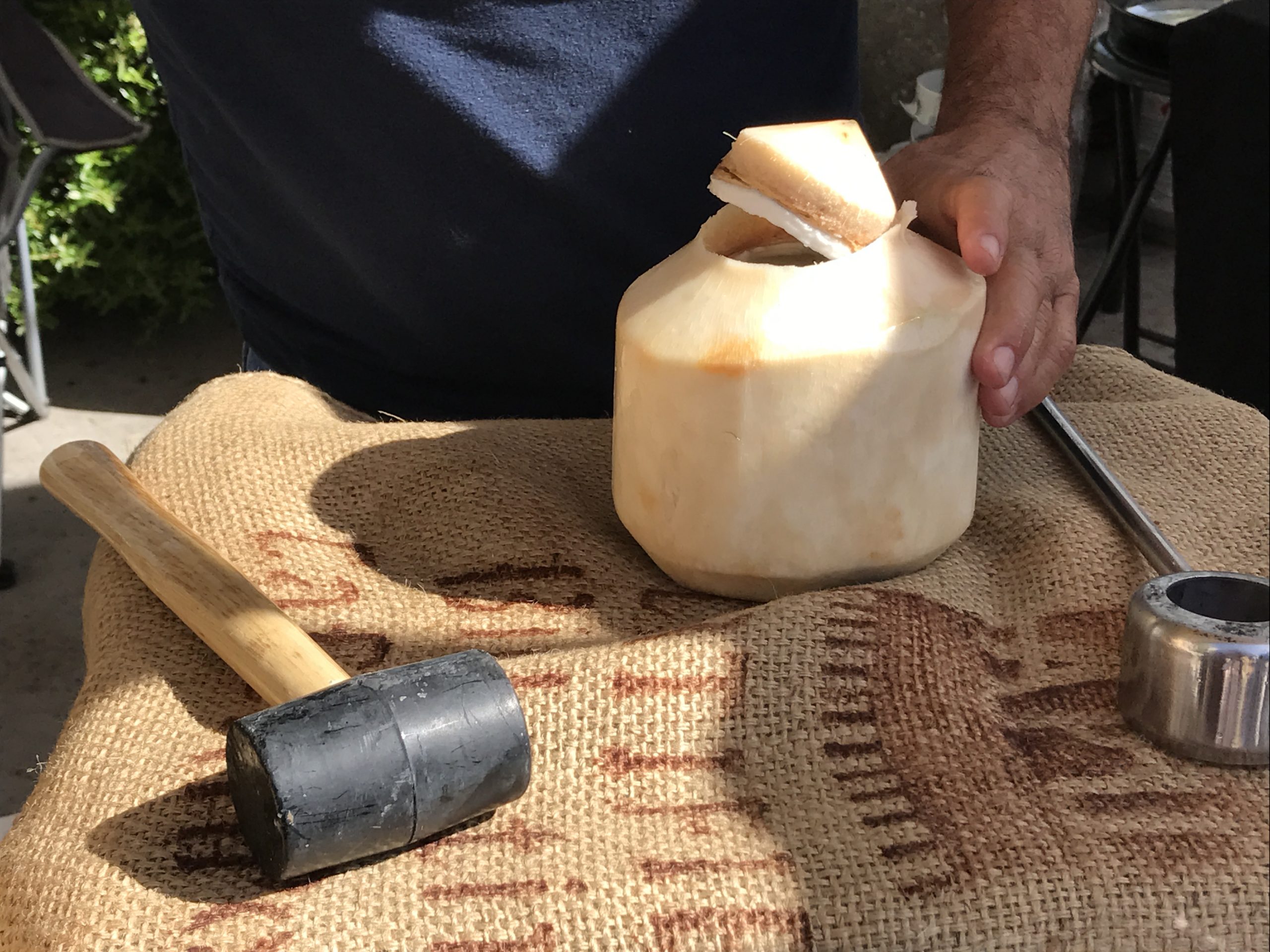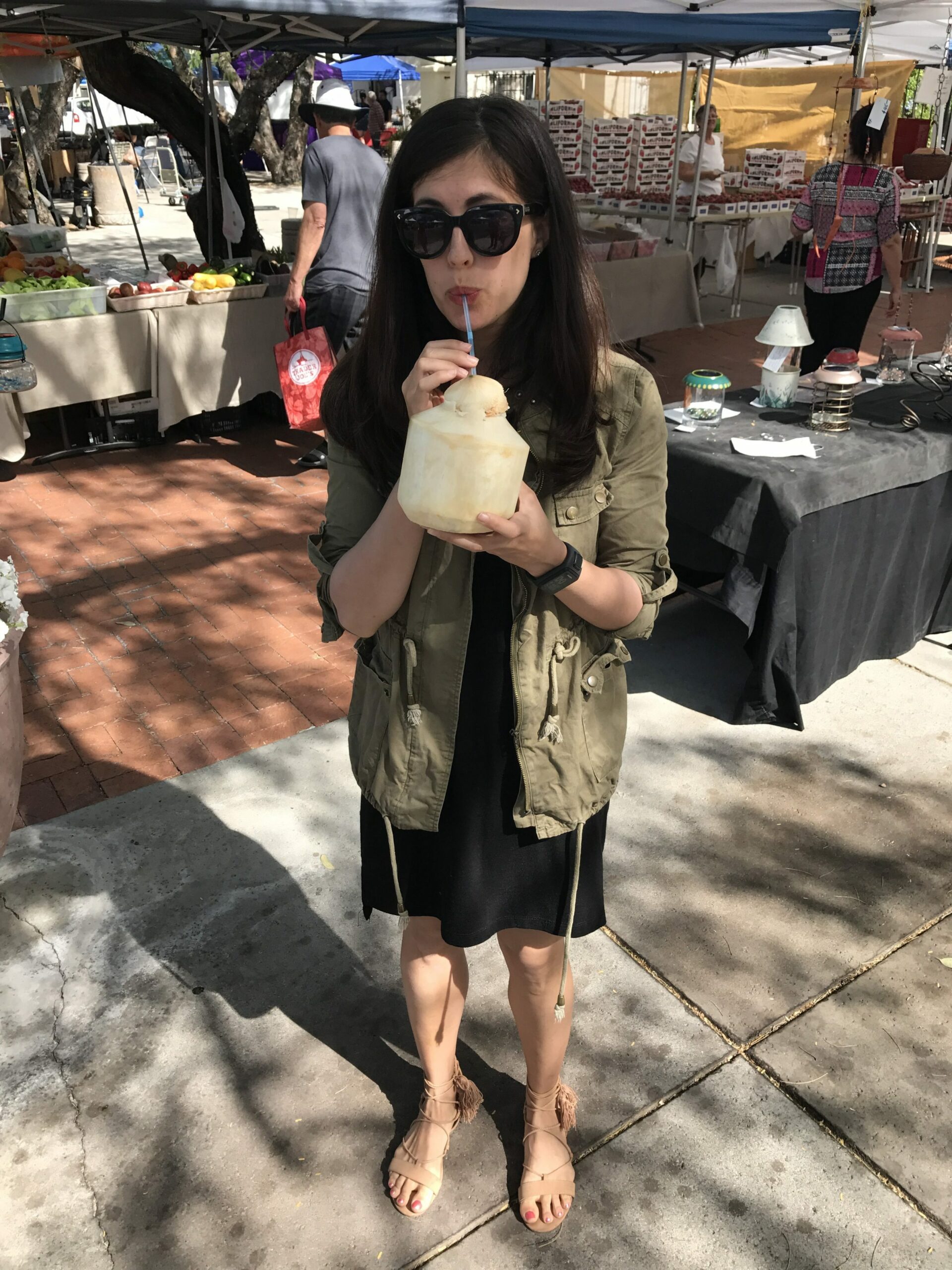 Sunday evening, I had to film a couple of videos, and the fam came over for dinner. I made a quick cheese board,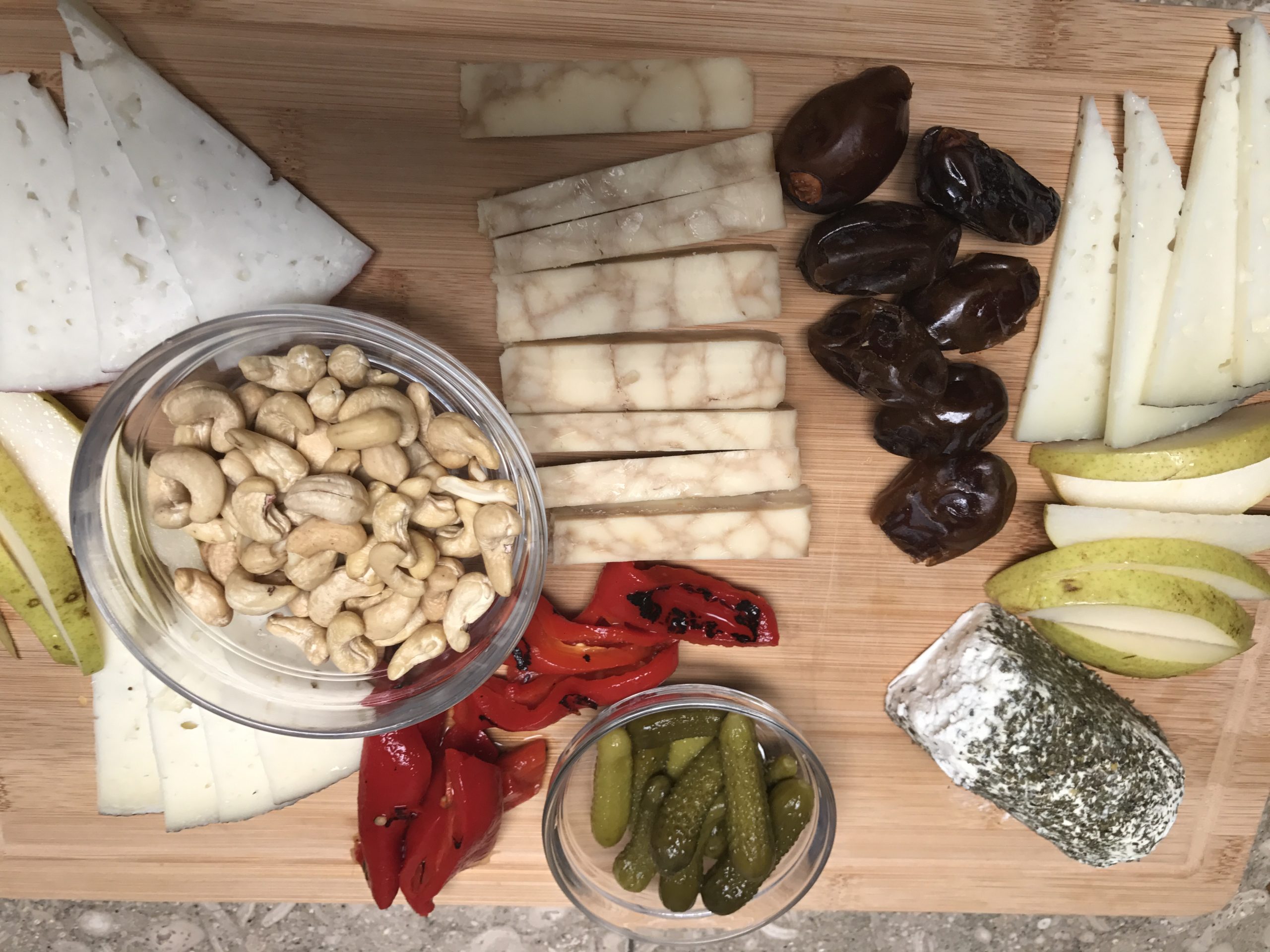 we ordered pizza and salads,
mom and nana brought dessert and beers,
and Kyle brought over an enormous thing of Wagyu steak that Uncle E cooked up.
This morning, we'll probably head off to breakfast and some more of our favorite Tucson places. <3
I hope you have a happy Monday, too!
See you soon,
Gina