This little dog is 10 years old! 70 in dog years, and still as spunky as ever.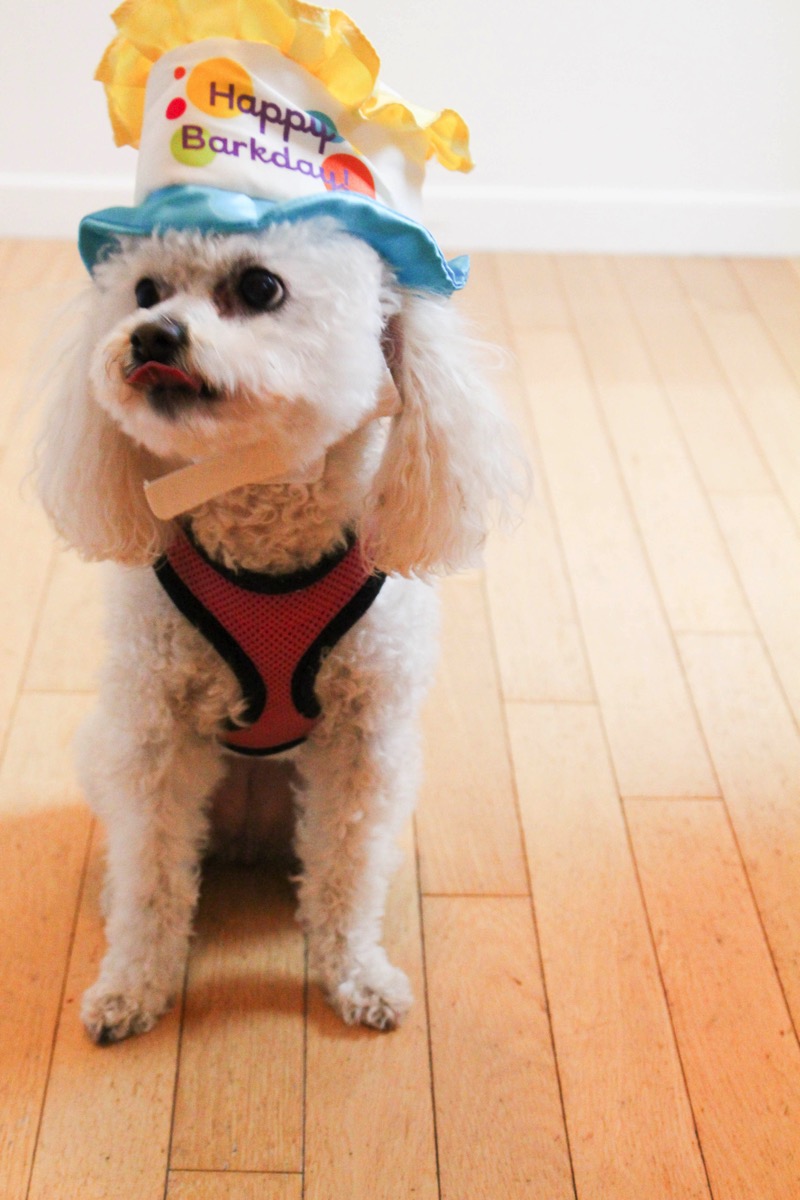 Since chicken is her favorite thing in the world -the Pilot and I joke that if we were made of chicken, Bella would have eaten us a long time ago- we always said that when she turned 10, we'd get an entire chicken, just for her. We were a few weeks late with the celebration, but I don't think she had a problem with that.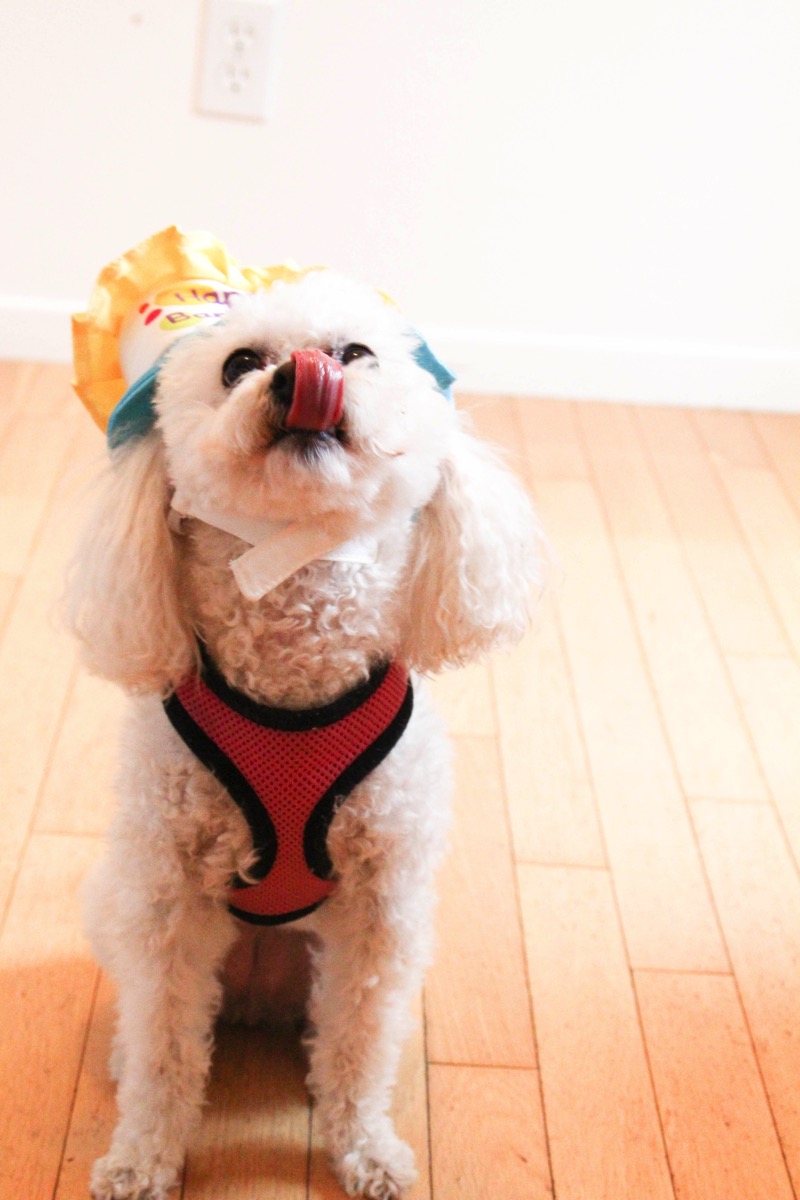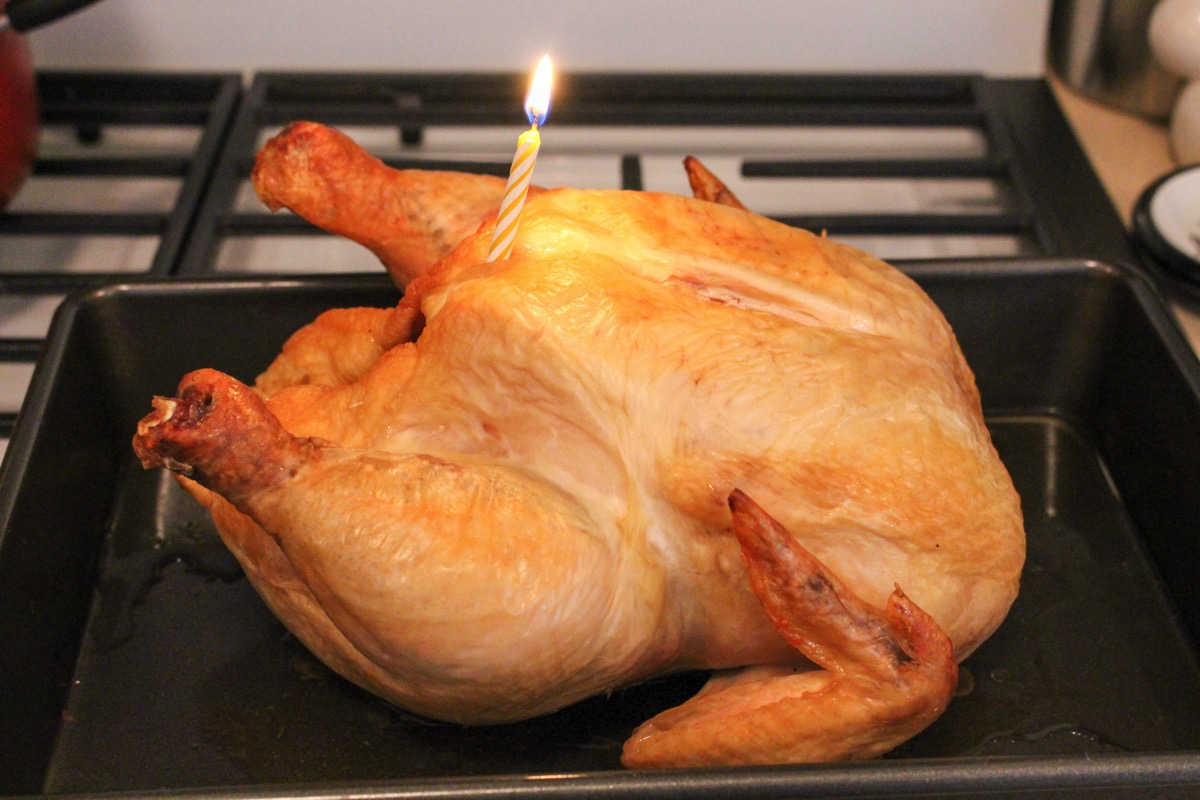 (Of course, she shared with Caro. And to Bell's dismay, she did not get to eat the entire chicken. I took some photos before giving her a maltipoo-sized serving, and we've been adding it to top the dogs' food this week.)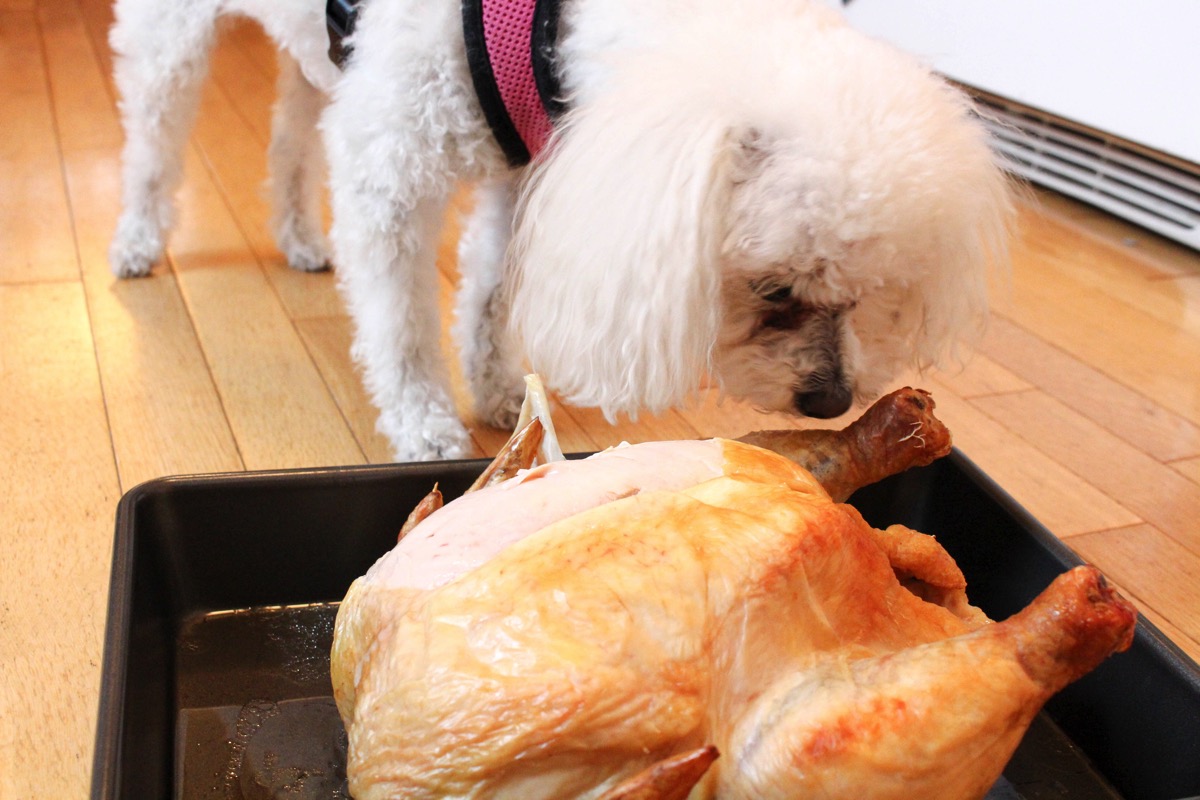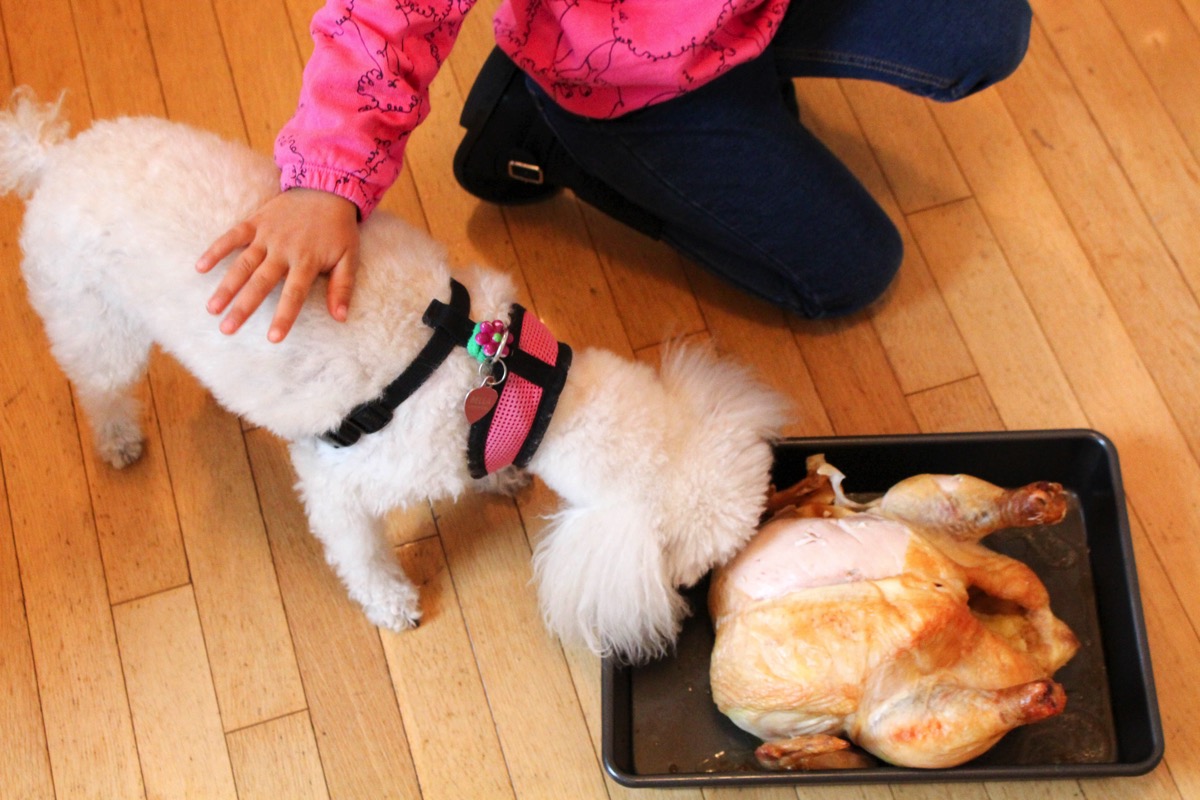 This little dog…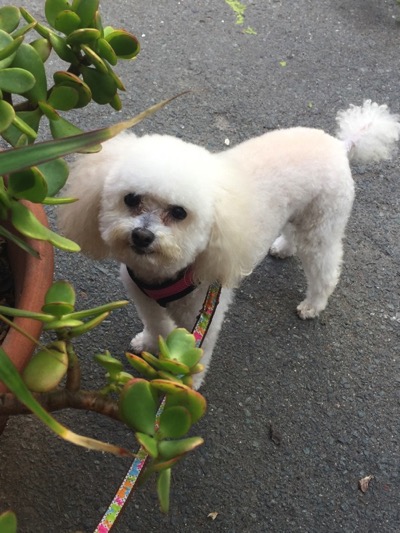 Is not a dog, she's a person. When you look Bella in the eyes, she looks into your soul. She fully understands English, and if you even slyly say the words "chicken" or "dog park" in random conversation, she's crawling up your legs, whimpering with excitement.
She knows when you're hurting, sick… or pregnant. She'll crawl into your lap, in a perfect Bella ball, and rest her head on your leg.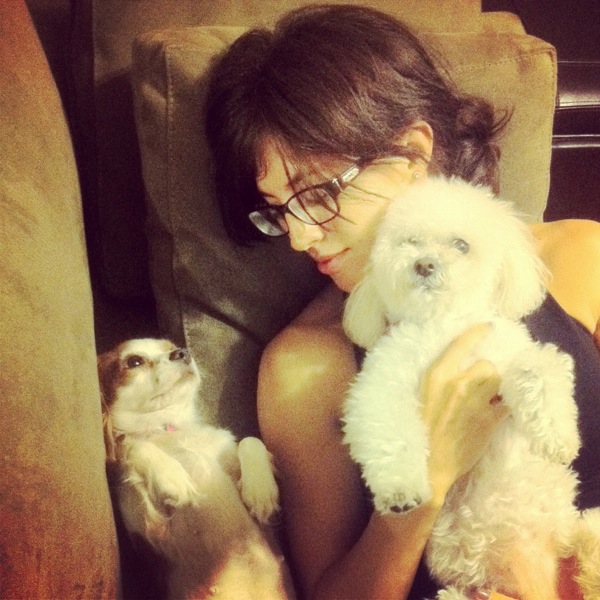 She's a protector. Sometimes her yappiness drives me up the wall, but she's always guarding the bassinet, will look out for Liv, and bark at the slightest sound if the Pilot is away.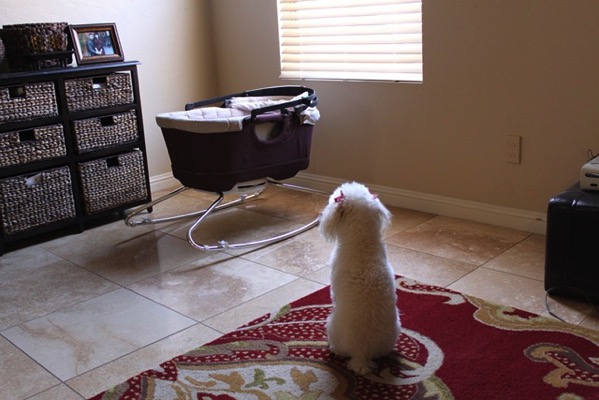 She was the runt of her litter. She was a Valentine's gift from the Pilot, and while I was studying in my apartment, I looked up to see her tiny face peeking from the doorway, wet, and wrapped up in a T-shirt. The owners didn't speak English, and the Pilot used his broken Spanish with an Italian accent to ask them if he could buy this puppy. They gave her a bath, dried her off with a T-shirt, and she was ours. She weighed just over 3 lbs when we brought her home.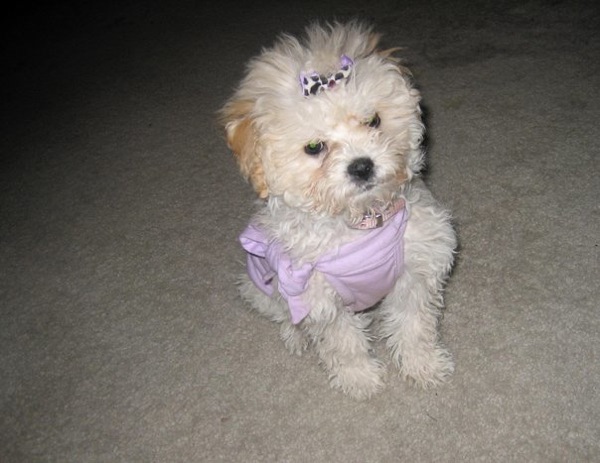 Since then, we've had so many adventures together. I feel like Bella knows me better than anyone else, and owning my crazy dog lady status: she's one of my very best friends.
10 years is a long time to know someone, and Bella has been with us for so many life-changing events: multiple moves (in an apartment with friends, a studio apartment on my own, in Fayetteville, Valdosta, Orlando, Tucson, and San Diego), college graduation, losing loved ones, multiple deployments and TDYs, pregnancies and bringing our babies home, meltdowns, euphoria, vacations, the list goes on and on. I feel like I grew up with her.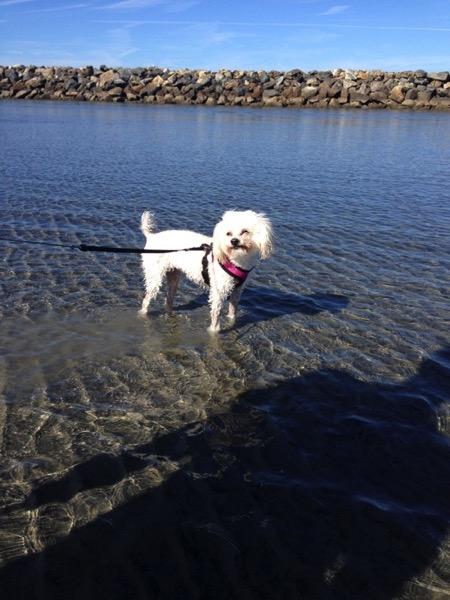 She went from being a little fluffball who'd bite my ankles, to a wise and sassy pup… who never gets enough love or attention. 😉
Happy 10 years, Bella. Fingers crossed we have at least 10 more.