Sweet potato nachos and customized kicks
Hi friends! Thank you so much for the kind words about our move. While it's a little overwhelming, as all moves can be, I'm excited for the new experience and opportunities 🙂
Dinner last night had to be quick and easy, since I taught an evening drum/Zumba class with Sasha. I'd seen this on one of my friend's Instagrams and thought it sounded like a fantastic combo: sweet potato nachos!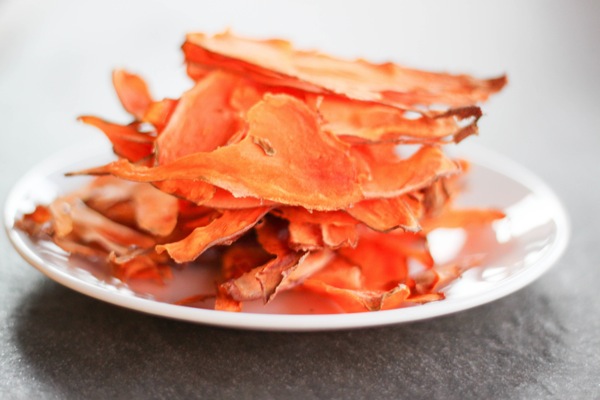 I sliced some sweet potatoes using the a veggie peeler (less chance of slicing my hand off than the mandolin), and then baked them until they were crispy chips (about 9 minutes at 350. I set the first batch for 15 minutes and charbroiled them, so I wouldn't recommend that). While they were baking, I cooked some organic ground turkey on the stove with Trader Joe's taco seasoning, then topped the sweet potato chips with turkey, refried beans, avocado, salsa and cheese for the Pilot and Liv. They also had corn chips with theirs but I was corn-chipped out from my U of A b-ball nachos the night before. We all LOVED them! Such a quick and delicious meal, and the perfect dinner after teaching a super sweaty class.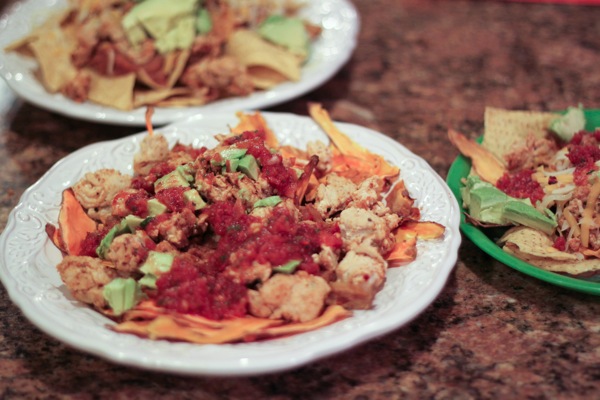 (Nacho most photogenic meal)
When I teach outside of work, the floors can be a little more slippery than the ones I'm used to, so I'll often wear my Nanos. They're my favorite circuit-training shoe, and I especially love the fact that they're lightweight while still providing support. I'll pop my inserts in the shoes, and will wear them an entire day at work. When Reebok sent me a gift card to design my own Nanos, I quickly got to work picking a pink and purple color combo. In hindsight, maybe the "Fitnessista" on the heel was a little much haha.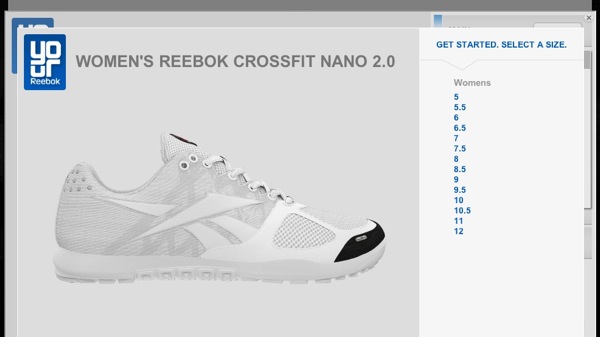 Before clicking the "order" button, I thought about the fact that I have three pairs of Nanos already, and remembered a good friend of mine, who just started working with a personal trainer, had mentioned she needed new kicks and was asking about the Nanos. So, I gave her my gift card so she could try out a pair.
Here's the combo she selected: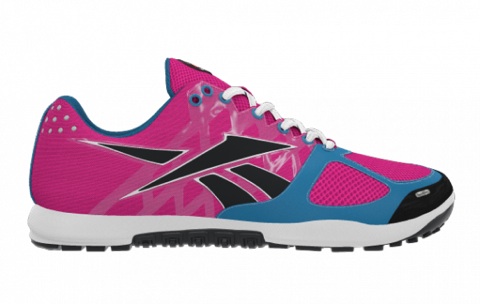 Pretty, huh?! I was pretty excited to share the Nano love, and while the shoes haven't arrived yet, I know she'll adore them. The customization process was super easy -you can see each part of the shoe as you design it- and a fun option if you want to design a pair that no one else has!
This morning, I was planning on meeting up with her for early yoga, and for the first time in who knows how long, I slept through my alarm. I was really looking forward to it -especially since I found a new studio here that I'm crazy about and was excited to go with my friend- but guess I was exhausted since I haven't been sleeping well lately :/ I was really looking forward to the "om" time, but I guess I'll have to shake it out in Zumba later today.
Hope you have a happy almost-Halloween! See ya later on the Family page with a fun toddler Hallowen craft 🙂
xoxo
Gina
What's your favorite Halloween candy?? I go for the Reese's and Almond Joys first.
Have you ever designed your own kicks before??