What a fabulously lazy Sunday
We slept in and then met up with the fam at Millie's Pancake House for breakfast.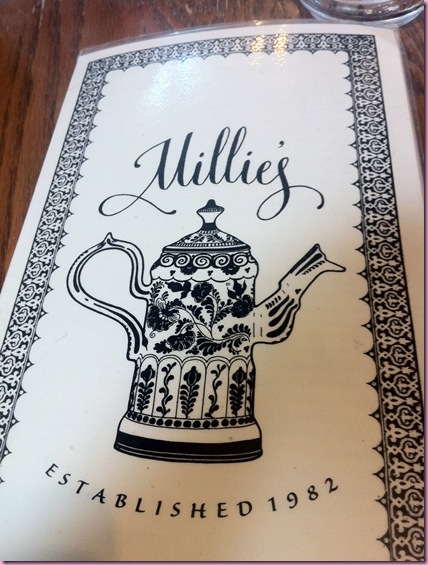 It's pretty much the spot for brother's breakfast, so the boys go there often, but I haven't had a full meal there in years. Millie's is a cute little place, and I love that they had their Christmas decorations out.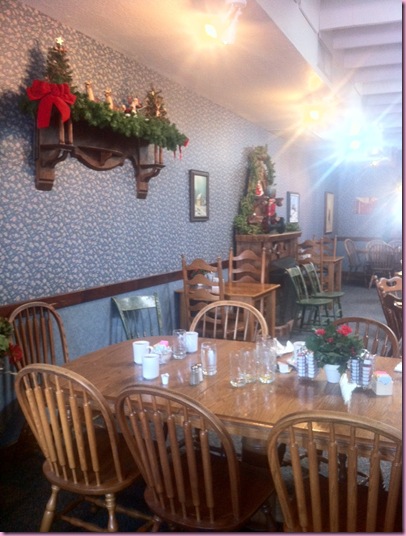 I enjoyed a small orange juice, veggie cheese-less omelet, potatoes, and the toast was donated to the hungry Pilot across from me.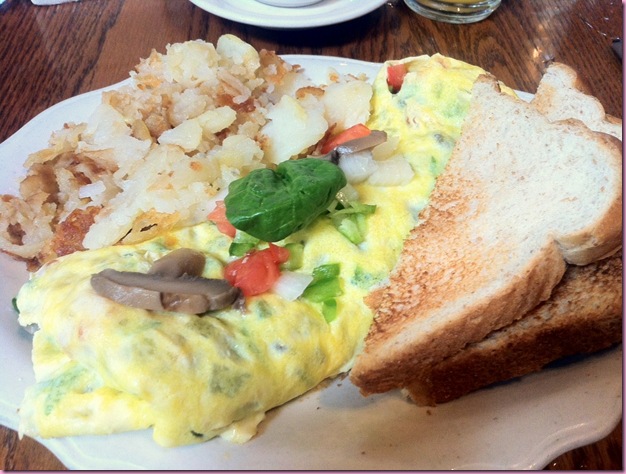 I have to give props to the Pilot- not only did he make me dinner (again) last night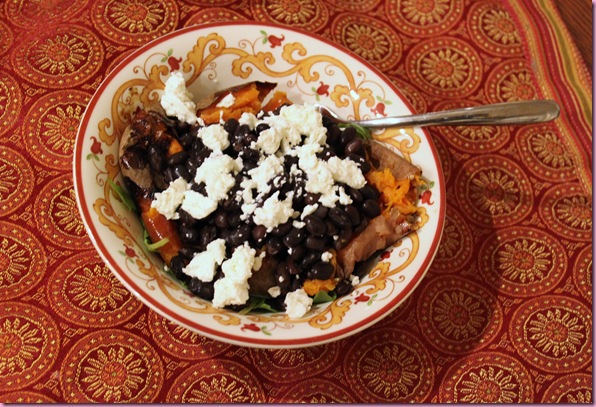 (sweet potato on the grill with black beans and goat cheese, on a bed of arugula)
but he sat through Breaking Dawn, and even kept the sarcastic (hilarious) side-commentary to a minimum.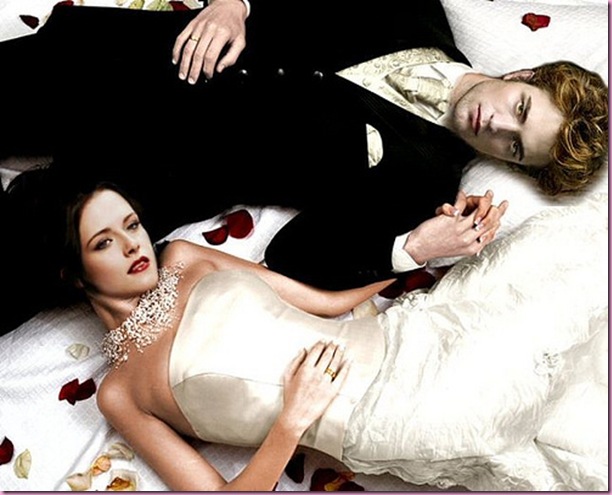 Source
We shared a popcorn and sat in the very last row, the last two seats in the theatre –it was cccrrrraaazzzyyy!
The verdict? I really liked it, but always set my expectations fairly low when it comes to Twilight movies. Look at the books- the story is inventive and intriguing, but written for teens… not vampire-lovin' preggy cougars (although I'm such there are a lot of us out there, haha).
After the movie, we came home to our own Bella… who has more than one facial expression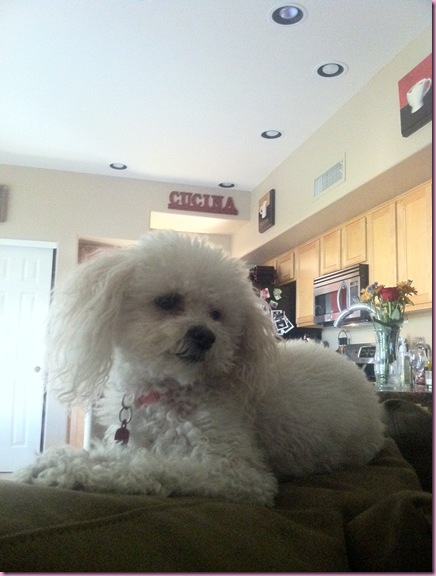 She knows she will always be > Twilight Bella
Lots to do today!
I love Sundays.. the perfect mixture of lazy and productive. I'm about to test out my new Shark steam mop (wahoo!), and then a tour of the hospital.
Have a happy Sunday!
xoxo
Gina
Something to talk about: Team Edward or Team Jacob? Or… Team No-thank-you?
Today's tip: Friendly Sunday reminder to plan out your workout and meals for the week! If you're celebrating Thanksgiving on Thursday, mark it as a treat day, but include some light activity or a turkey trot somewhere in there, too. Bonus cardio: Black Friday Shopping! I can't wait.