Hi friends 😀 How was your Friday?
I'm a little late posting tonight because today was full of taxes and then I met some friends for dinner and a movie. We've been anxiously waiting for Water for Elephants to come out, so it was the obvious choice 😉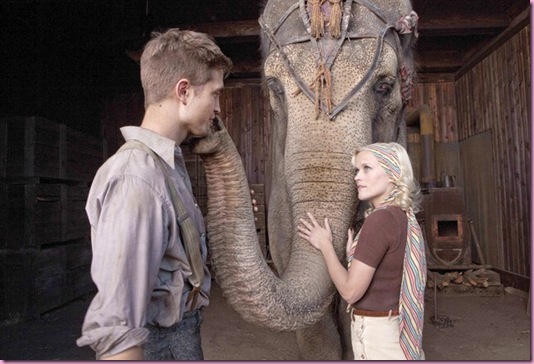 Source
The verdict? SO good.
Robert Pattinson is so very nice to look at… but I'm ready for my personal Edward to be back 😉
I've read the book (and listened to it on CD- it's that good!) and the movie told the story beautifully. It also did an excellent job of reminding me how much I hated the circus owner's guts. It's worth seeing, whether you've read the book or not.
It *almost* made me want an elephant, but this little thing has the keys to my heart: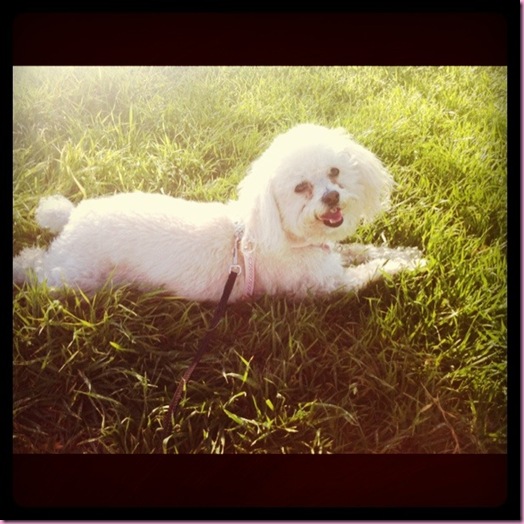 She didn't even make it the full distance of her walk today before deciding it was quitting time. I had to carry her, like a poodle noodle, back to the car 😉
You guys are probably wondering what the Pilot and I decided about Tiffany, the beautiful and sweet little dachshund….
we decided to wait.
Bella is a playful little thing and Tiffany is more of a "let's just hang out" kind of girl. She's still very timid, and we wouldn't want Bella to torture her by begging her to play. Also, we shoud wait until we hear news about the house. So that's the deal :/ I'm bummed about it, but at the same time am certain that the perfect family will adopt her this weekend.
Some recent eats:
Egg with brown rice toast, salsa and nutritional yeast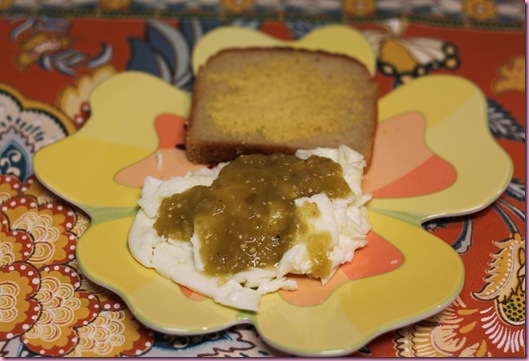 Peanut butter and jelly smoothie for my tax wizard friend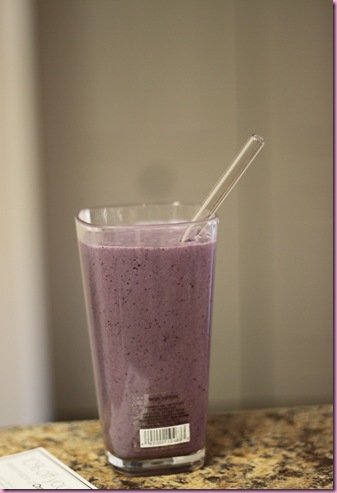 (almond milk, Sun Warrior, banana, mixed berries, peanut butter, honey)
Packed lunch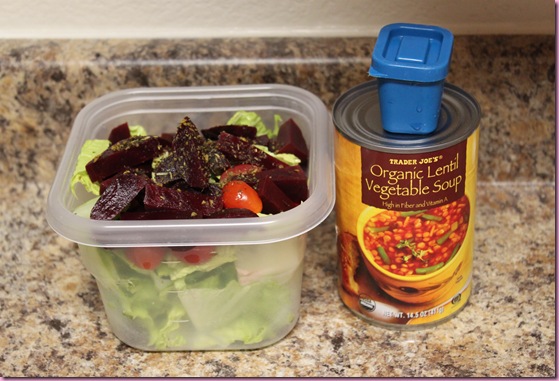 Protein muffin!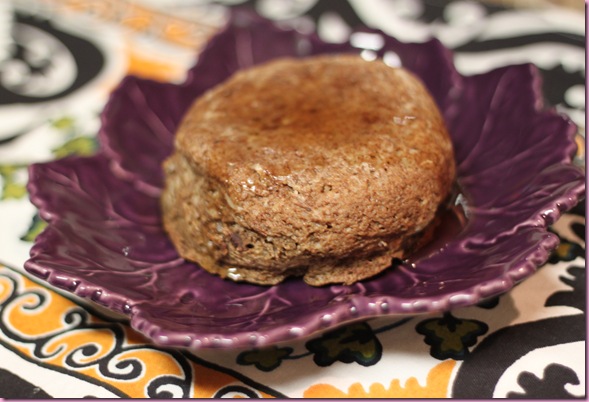 (Deb, your recipe is better… and bigger… than mine)
Well I'm off to crash but just wanted to say hello before I check in for the night 🙂
See ya tomorrow!
xoxo
Gina
Something to talk about: Have you read any books that are pretty much exactly like their movie version? I have yet to find one.