Bethann: From Workout to Coffee
Hi 🙂 I'm really excited for today's fashion post because it was written by a friend of mine: Bethann. Guess what? We were in high school choir together 🙂 She has an incredible sense of style -and a closet I would love to raid- so I asked if she'd mind stopping by the Fashion page with some words of wisdom. Here's her post on heading from workout to the real world with a few tips and tricks.
Hi guys! Long time reader, first time writer.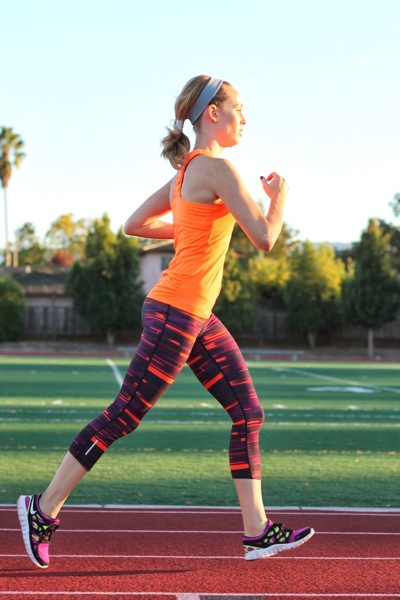 I like to workout during my lunch break; it's energizing and breaks up the day. But going back to the office post-workout is not always easy; my face is usually sweaty and sticky, which leads to a particularly challenging canvas. Fortunately, by using the tips listed below, I've been able to avoid being mistaken for Ke$ha. (Note: On this particular day, I had a very important coffee date with an individual who expects me to be on my 'A' game like, all of the time.)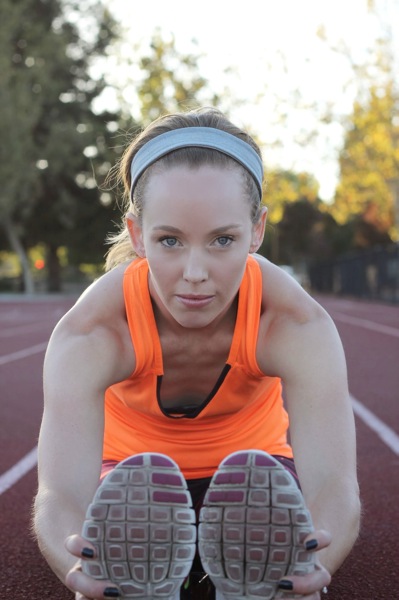 Let's get to it…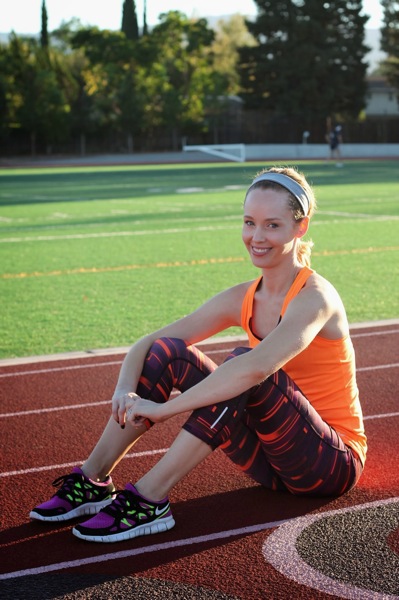 Beauty: I use cleansing wipes like these biodegradable ones to remove the sweat and dirt off my face. Provided you were not at Bikram yoga or swimming laps, you can usually get away with leaving eye makeup on post workout. Touch it up with a few passes with the eyelash curler and some oil blotting wipes.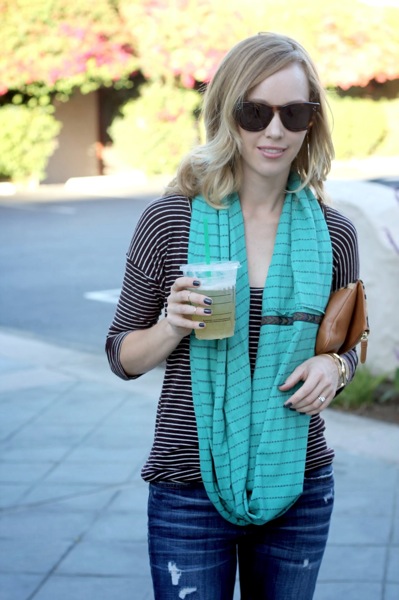 Hair: When it comes to taming the mane, all you need is a hair clip and a slipless headband. Clips will not leave creases in your hair like hair elastics. Rather, if you clip your hair into a bun by creating a twisted ponytail and wrapping your hair around itself, then clipping it into place, you will have beachy waves by the time your sweat sesh is done. Nobody within a two foot radius will complain if you smooth a dab of Moroccan Oil through your tresses. It smells better than Jared Leto's pillow case and has the benefit of being a great detangler.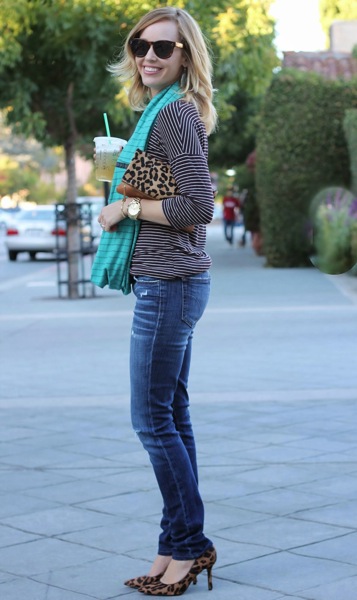 Body: To keep odor at bay, I try to soap up from the neck down in the shower. If showering isn't an option, you can use refreshing toilettes. I also carry samples of perfume with me everywhere I go and reapply as necessary. (You can collect samples quickly by buying your beauty products at Sephora or Norstrom. Every time you make a purchase, they send you three pint-sized goodies that you can stash if your gym bag, handbag and car.)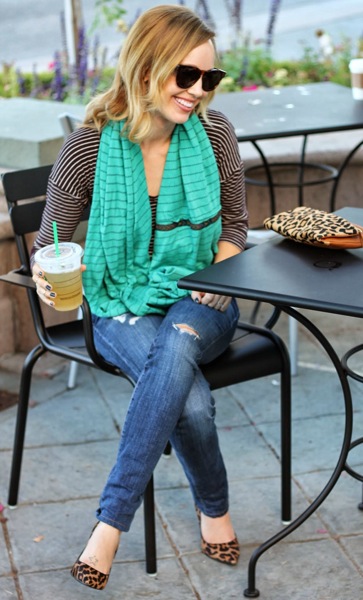 Style: Packing wrinkle-free clothes is key. Think jeans and a tee with one accessory to add some punch. For example: A colorful scarf or a statement necklace should do the trick.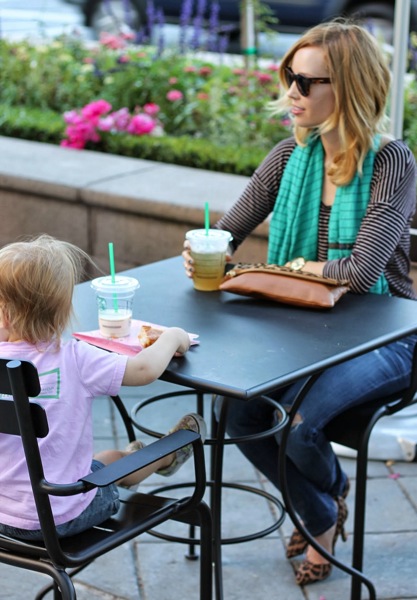 If you want more more tips, fashion and fun, come hang out with me here:
Blog / Facebook / Twitter / Instagram / Bloglovin'