Hey guys! I LOVED this morning's discussion about the Paleo diet. I had a feeling it might be controversial because it seems to be a love it or hate it kinda thing, but way to be respectful of each other while voicing your opinions. You're a classy bunch, so I wouldn't expect anything less 😉
So, is it sad that I judge the coolness factor of a city by the latte milk options available?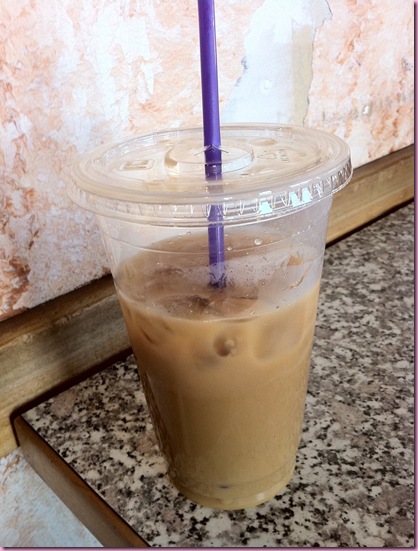 Don't answer that.
If you live in a city where they offer almond and hemp milk everywhere you go, you win. Buuuuut Tucson just got a lot more exciting! We have ALMOND MILK. Not at Starbuck's, but at Coffee Exchange. I went up to the barista and asked if they had almond milk (I always ask, even if I think they don't… this way, at least they know it's in demand) and he said "yeah I just picked some up this morning."
Say whaaaaaa?!
Starbucks, you are dead to me.
Actually Starbucks is awesome because I met my husband there, but you know what I mean 😉
I enjoyed my iced decaf almond milk vanilla latte with some fabulous company: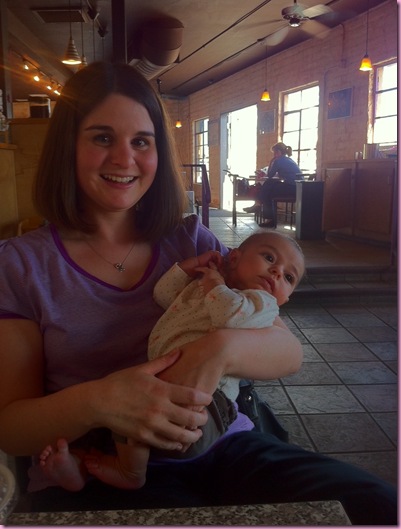 Elyse and I used to work at the dance studio together back in the day, and today was her first time meeting Livi. It was amazing to catch up with her, and after coffee, we went to Target to walk around, since we both had to stop there on the way home anyway.
Some recent eats:
This morning's blueberry breakfast cookie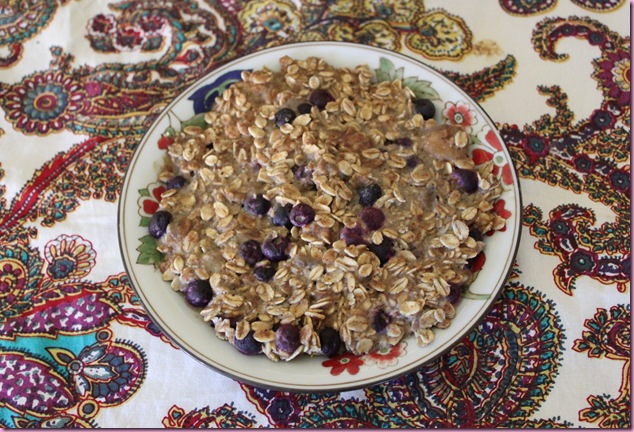 Lots of zucchini chips out of the dehydrator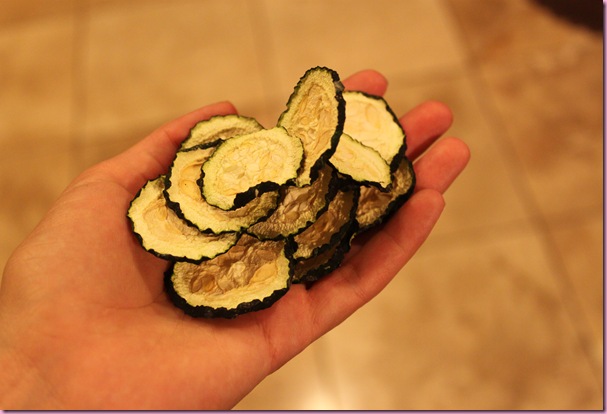 (just slice and dehydrate overnight)
Protein oats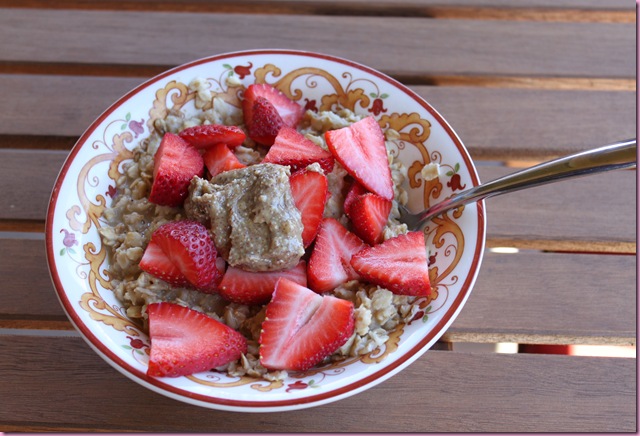 (with almond milk, Sun Warrior, almond butter and strawberries)
Chicken burger with sweet potato fries and zucchini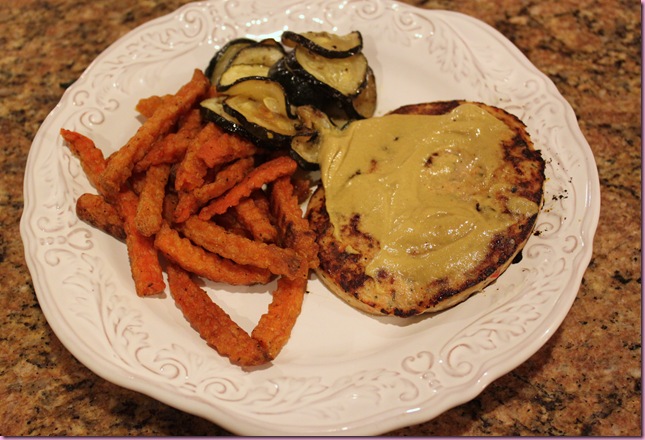 The Pilot just opened a bag of chips, a jar of salsa and a bottle of wine, so I'm gonna go join him 🙂
Hope you're having a great night!
See ya tomorrow with a Family post and St. Patrick's Day workout <3
xoxo
Gina
Something to do: Schweaty March Workout! I did it last night, minus the intervals and just threw one Tabata round in at the end. If you're crunched for time, you can just do the weights portion for an awesome full-body workout.