Hi guys! Thank you again for all of the lovely birthday wishes. It brightened my day so much! <3
It was a perfect low-key day over here, spent with my little fam.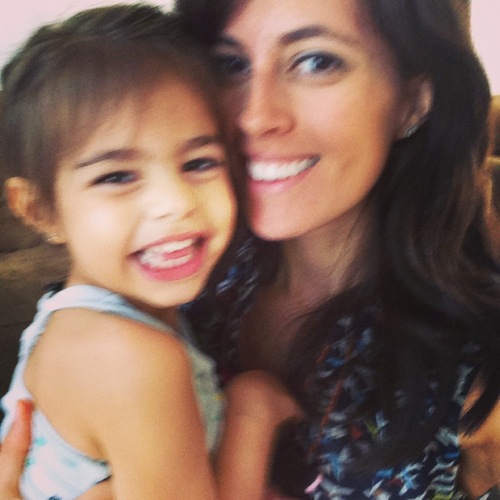 Liv and I had an awesome breakfast, and then it was time to clean up the post-Tucson explosion (why is unpacking the worst??). After that, we went to walk around the mall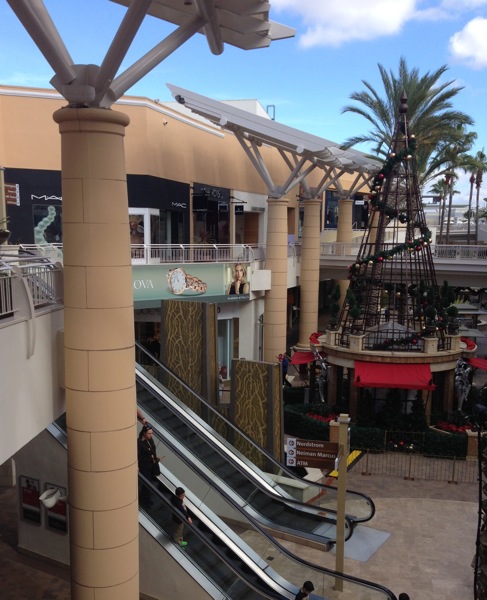 and indulged in some guilty pleasures.
Disney store for her,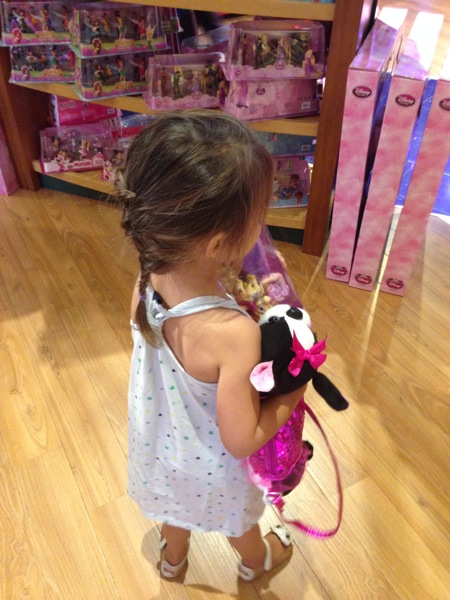 and allthecandles for yours truly.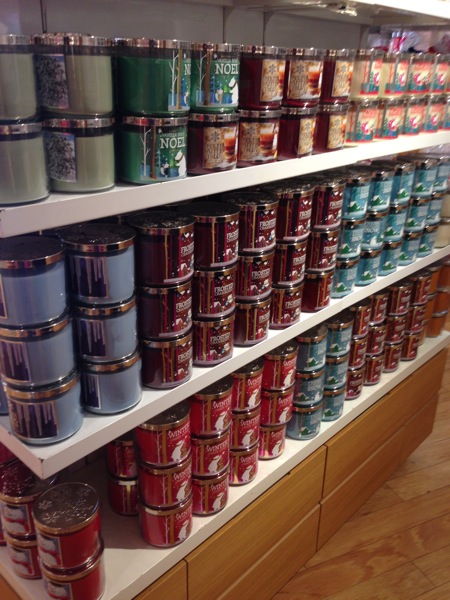 I couldn't believe that Michael Buble Christmas was playing when we walked into Bath and Body Works. I thought my inner Grinch would be angry that it's not even Thanksgiving, but in real life: it made me scary happy.
Since we were at the mall, and True Food is right there and everything, we ended up there for lunch. 😉 Unfortunately it wasn't the best dining experience -Livi loved her pizza but our server forgot two thirds of my meal haha- it was fun to sit on the patio with my favorite girl.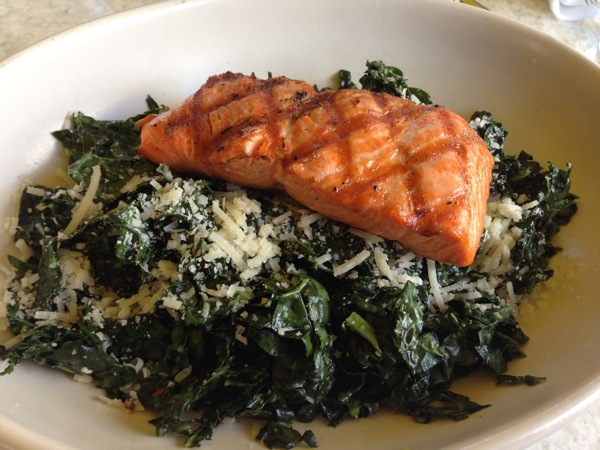 Dinner more than made up for it, because this happened afterwards.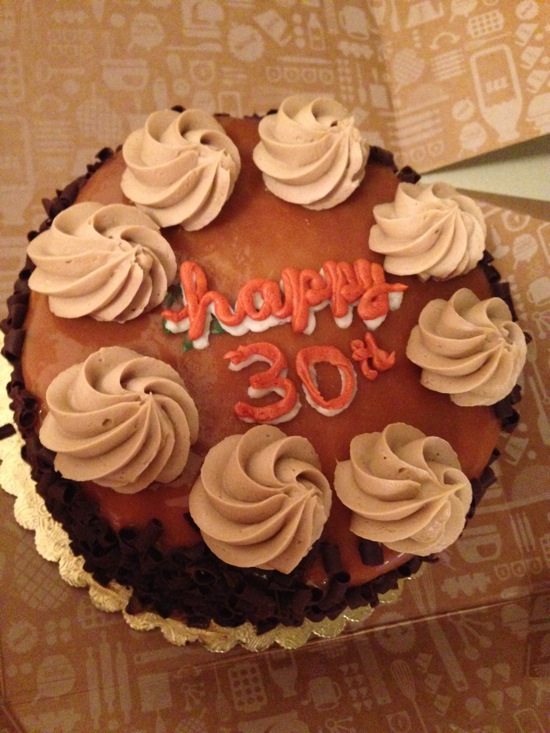 The Pilot and Liv went to Whole Foods while I was teaching Zumba and picked up a beautiful cake!! Chocolate with salted caramel ganache; it tasted just as good as it sounds. We enjoyed our nightly glass of red, and it was a wonderful end to a great day.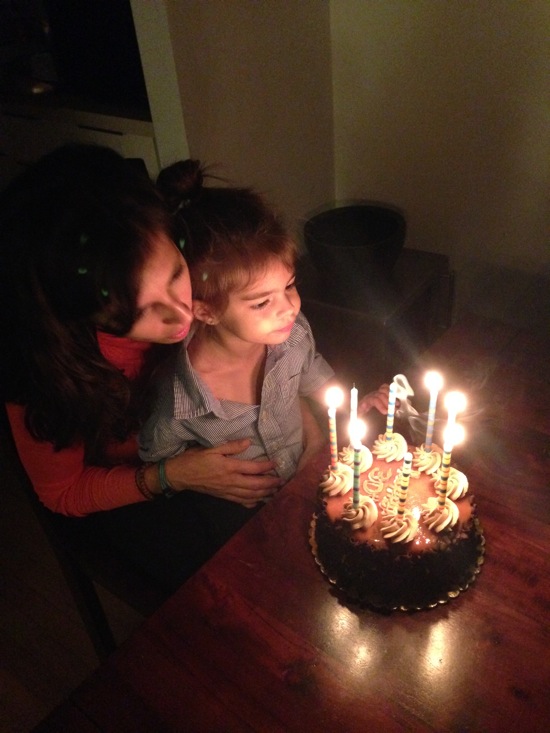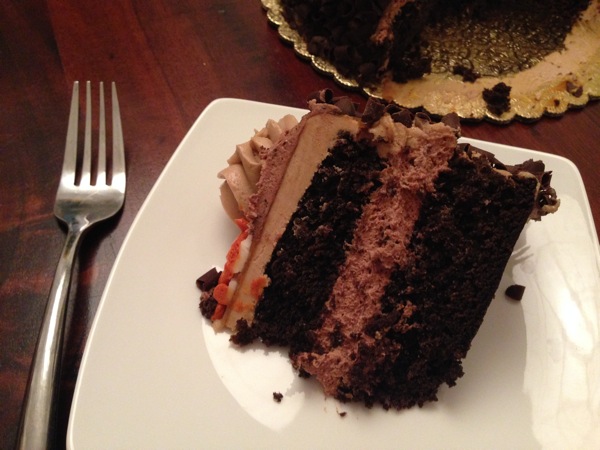 Since I couldn't virtually share my cake with you all, I made you a Dirty Thirty workout instead. (Almost as good as cake! Right? Riiiiiight? Heh heh.) This one is an awesome combo of strength and cardio, and you guessed it: 30 reps before moving onto the next exercise. Since each exercise has a higher amount of reps, this workout encourages muscular endurance. I recommend lighter weights than usual and as always, take breaks and modify as needed. Check with a doc before making any fitness changes.
Let me know if you give it a try!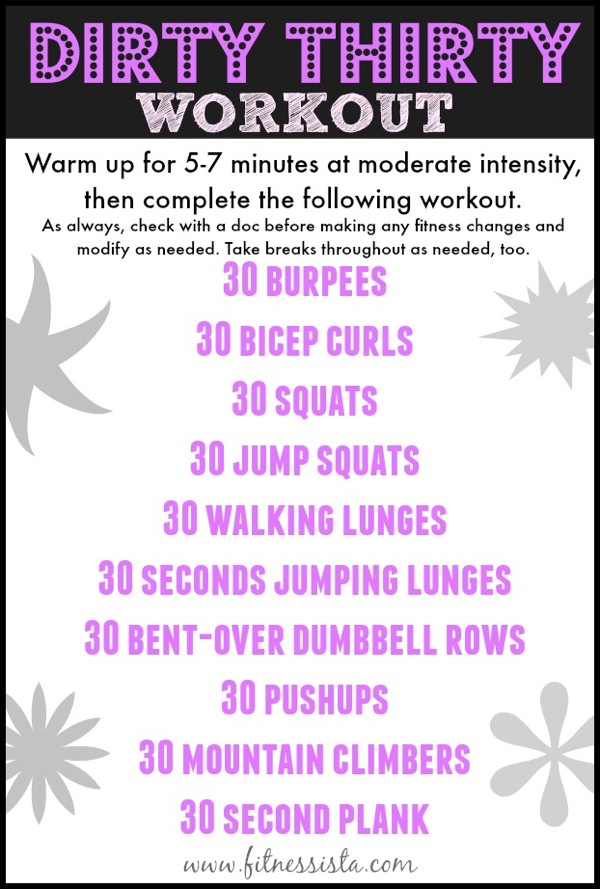 xoxo
Gina
Fave birthday dessert? 🙂