Hey! How's your first day of Summer going? Any fun vacays planned?
After blogging about the protein lovechild this morning, I *needed* a chocolate cherry bomb smoothie in my life 🙂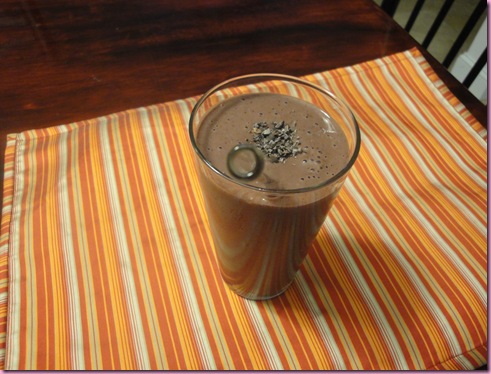 And then went to pump some crazy iron.
Post workout Protein + carbs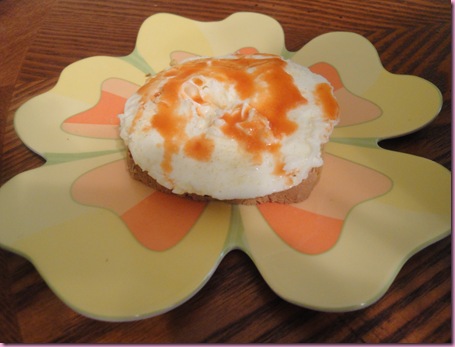 Millet and a 2-egg white puff.
I trained a client, then went to Bizzle to put on my productivity hat 😉
While I was there, I couldn't help but notice people striking up random conversations and it made me think about how I've become more of an introvert. When I was younger, up until I graduated high school, I was 100% extrovert. I thrived on having people around me and would tell my life story to anyone who would listen. I used to sing and act and performed in musicals.
While I was in college, I was still friendly but became a little bit more introverted because I was so focused on school. I didn't show others my true goofy side until I really got to know them. My friends all know that I'm a goofball, but sometimes strangers view me as *quiet* which is kind of humorous.
Are you an introvert or an extrovert??
After I left Starbucks, I had to stop at Main Squeeze for a juice since it's on the way home 😉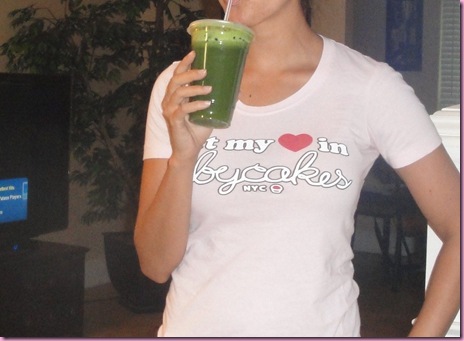 A supergreen juice with no celery, extra spinach and 1/2 t spirulina that I added at the casa.
Perfection.
Lunch was one of my favorite salad beasts: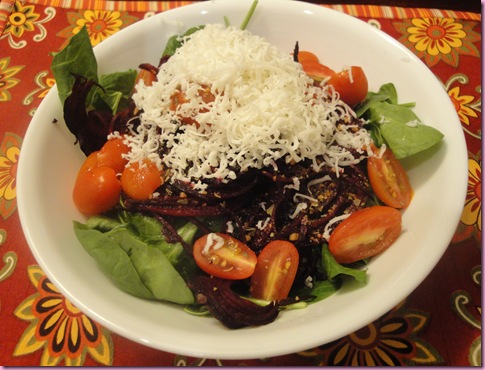 Greens, spiralized beet, grape tomatoes, raw goat cheddar,Garlic Gold sea salt, oregano, basil and drizzled with this new Meyer Lemon vinaigrette from Garlic Gold.
This stuff was outta control.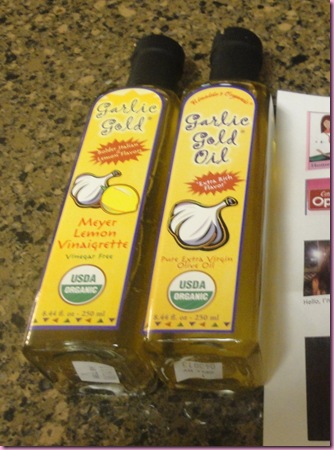 The lemon flavor was fragrant and sweet– the perfect compliment to the seasonings and garlic. A bonus: it's vinegar-free for those who have digestive issues with vinegar. It's only available in OpenSky –not in stores- so I'll be adding it to my shop later today.
The plan for the rest of the day is to work for a while, train a client and do some cardio.
Hope you have a fabulous Monday <3
xoxo,
Gina
Upcoming: A post on how to make a *meal* out of a smoothie 😀
Something to read:
–Why So Many Women are Mean Girls
–What Causes Early Arthritis in Knees?
–Do You Record Life or Live It?