Chocolate cherry bomb ice cream
Hi everyone! Happy Monday! Hope your week is off to a wonderful start 🙂
If you're catching up on the bloggy this morning, here's what went down this weekend:
–I bought a ticket to Chicago for Healthy Living Summit weekend
-The pilot and I enjoyed a Bobby Flay feast and
___________________________________________________________________
Well, I've been quite obsessed with Kristen's Chocolate Cherry Bomb Shake for a while…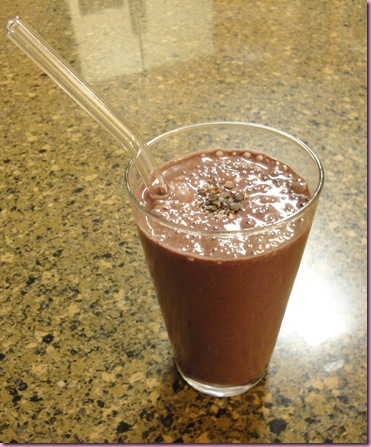 As well as Heaby's Protein Ice Cream: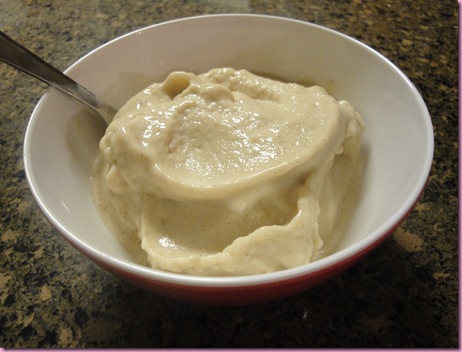 So you can imagine my delight when the two got together and had a protein lovechild 😀
Chocolate Cherry Bomb Ice Cream

(a hybrid of the Chocolate Cherry Bomb and Protein Ice cream)

*2* servings or one hungry Gina serving

Into the Vita-mixalicious:

-1 C almond milk

-1 scoop Sun Warrior

-3/4 t xanthan gum

-1 T raw cacao powder

-1 T hemp seeds

-1/2 C frozen organic black cherries

-Stevia (I used about 10 drops of vanilla Stevia)

-1/2 T maca (optional)

-pinch of sea salt

-1/2 t vanilla

-2 handfuls of ice

-water as needed to thin it out while blending
Ridiculous. You get a GIANT bowl of ice cream, which your pilot/husband/boyfriend/friend/cat will be extremely jealous of 😉
Last night was a pretty chill night. I got home from Bizzle, ate some dinner and ice cream,
lounged with the puppers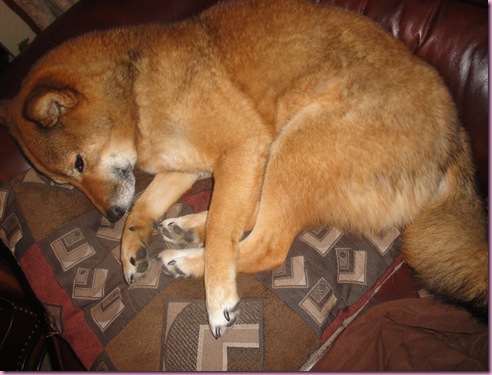 put on a face mask (I use Repechage Honey-Almond scrub as a mask for 15 minutes, then exfoliate and rinse off)
and read SELF while watching Definitely, Maybe and Next Food Network Star.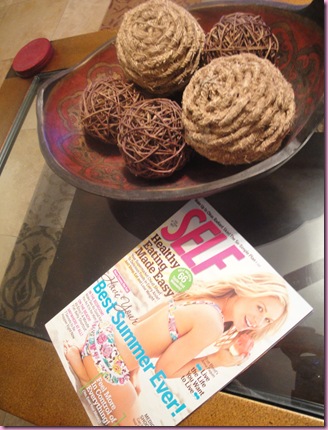 (Holler to Caitlin for Operation Beautiful's blurb in the mag!)
Sometimes it's nice to do absolutely nothing– especially before a hectic Monday.
I'm off to make some bfast, pump some crazy iron and then do the work thang 🙂
Enjoy your day (and some ice cream) 😀
xoxo,
Gina
Something to do: Strength and Hills Workout!
Biceps and Triceps

5 min cardio warm up

Seated incline hammer curls

Tricep dips

Assisted Pull-up

Cable bicep curl

Tricep kickback with pronation (rotate the weight as you go back so your palm faces the ceiling)

Hills: Start at an easy speed (4.0) with 4.5% incline and add in 1% incline every minute until you can't take it anymore—keep it there for 1 minute, then take it back down to 4.5% and repeat for a total of 25 minutes, cool down for 5 minutes