In my fam, we're all big fans of going out for breakfast. Any day of the week, you can call someone up and they'll meet you to eat.. sometimes it's a smaller group of 5 or so, and other times, there will be 15 of us on the Blue Willow patio.
Yesterday's bfast was out at the Good Egg (which is sadly turning into the Mediocre Egg), with some of my favorite people: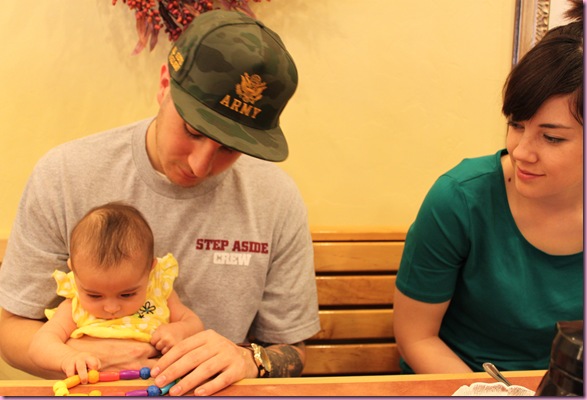 (Kyle, Meg, Liv, and Nana)
It used to be our #1 bfast spot, but the last few times we've gone it's just been ok.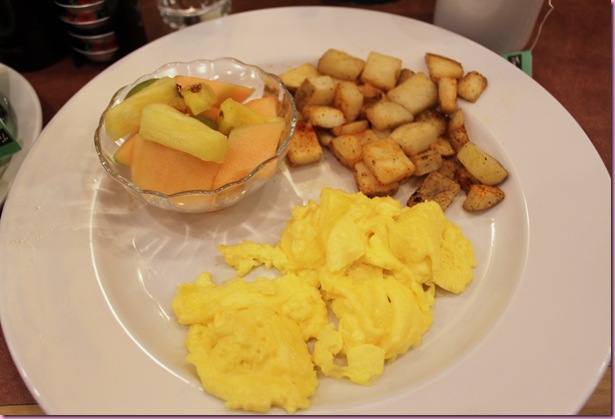 Eggs, potatoes, and a sad fruit cup.
Usually by Friday, I'm pretty zonked from the week's activities. Since the Pilot flew nights again and I started back at work, I was pretty exhausted. I guess Livi was tired this Friday, too, because we took an hour and a half nap together… and it was GLORIOUS.
Then took Bell on an adventure: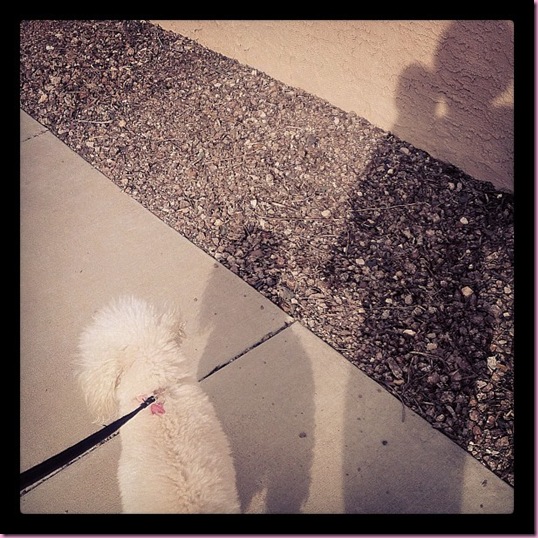 and met up with that one guy we love for a little Mexican comida.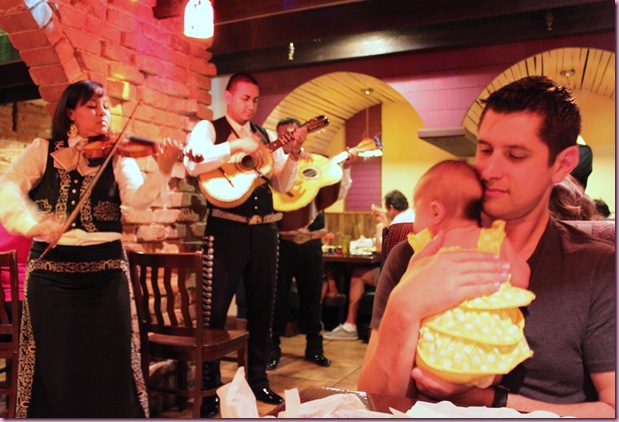 (Someone is obsessed with mariachi music.. 9 months of Zumba will do that to ya)
I ordered a tamale and beans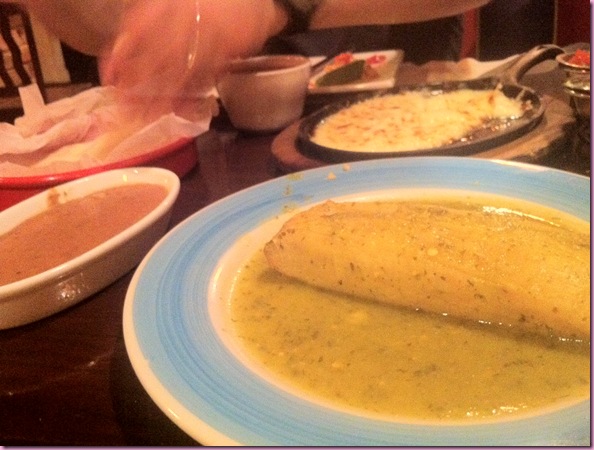 but they were really just to complement the 1400 chips with green salsa that I ate. 🙂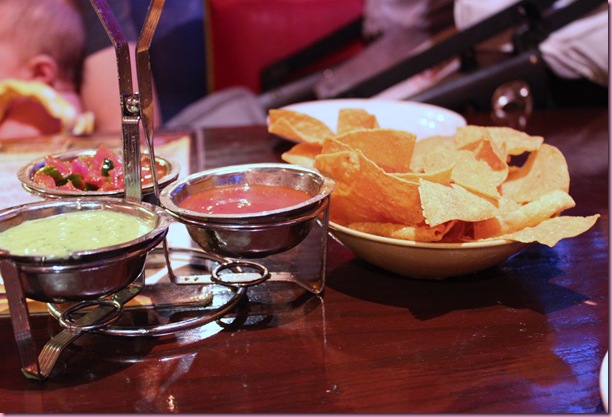 I would like to float atop a sea of green salsa on a chip raft. That is all.
Usually by now, I'd be counting down the hours until I can have almond butter or chocolate again for Lent, but I didn't give anything up this year (besides quite a few hours of sleep, haha). For a while there, finding time to make a meal with whatever food we had on hand was a circus act in itself, so there was no way I was going to be selective about it. I figured that the big guy in the sky would understand.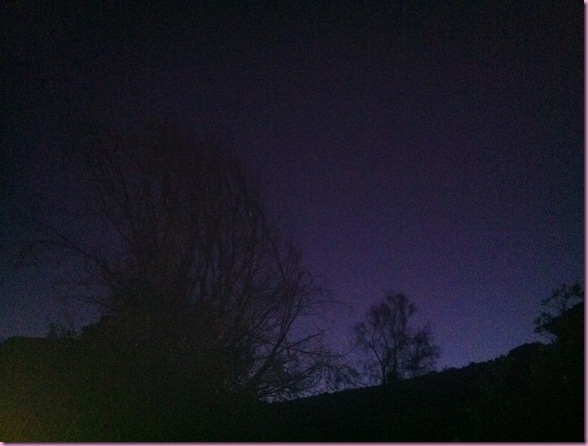 This morning, I'm off to work (beginning aerobics –Mowtown time!- and weight room, not sure what the afternoon holds yet) and then back to the casa to make deviled eggs (any good recipes?), get groceries for a veggie entree (thinking of Greek quinoa salad), and stuff Easter eggs. It's going to be our first Easter dinner over here- pretty excited about it.
Hope you're having a great weekend!
See ya later with a Family post <3
xoxo
Gina
Something to think: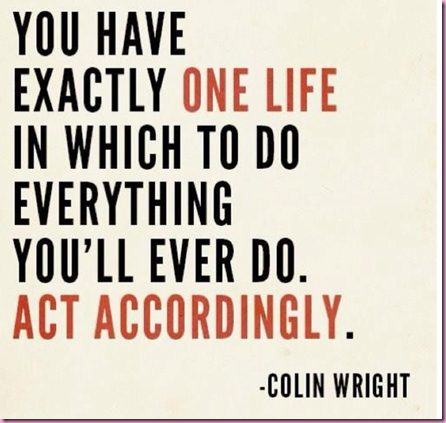 Source