Buffalo chicken dip and Tuscan white bean dip (both dairy-free)
Hi friends! How are ya? I'm sorry for disappearing on ya this past week. It might have been the longest span in 12 years that I've gone without posting… including after the births of our children. (Oops.) I had grand plans to have posts pre-written before our cruise, but with the book manuscript deadline, it just didn't happen. I sent it in, did a ridiculous happy dance, packed up our stuff, and hopped on a plane with the kiddos to meet the Pilot in Miami.
We had the most incredible time. Disney just does it SO right and the girls ran around eating ice cream cones, swimming, and meeting their favorite characters. The Pilot and I enjoyed a fancy dinner, some workout dates, and thoroughly enjoyed watching the girls live their best beach lives. I'll share a full recap soon!! Our last Disney cruise recap is here + Alaska excursions.
For today, I wanted to share two dip recipes we've been loving. I've made the buffalo chicken one a few times and it's been a huge hit. For our Super Bowl party, I made a mental reminder to make at least a double batch next time! I also revamped an old Tuscan white bean dip recipe from the blog days of yore. It was a dinner party fave and I also love it on wraps, salads, or on top of protein.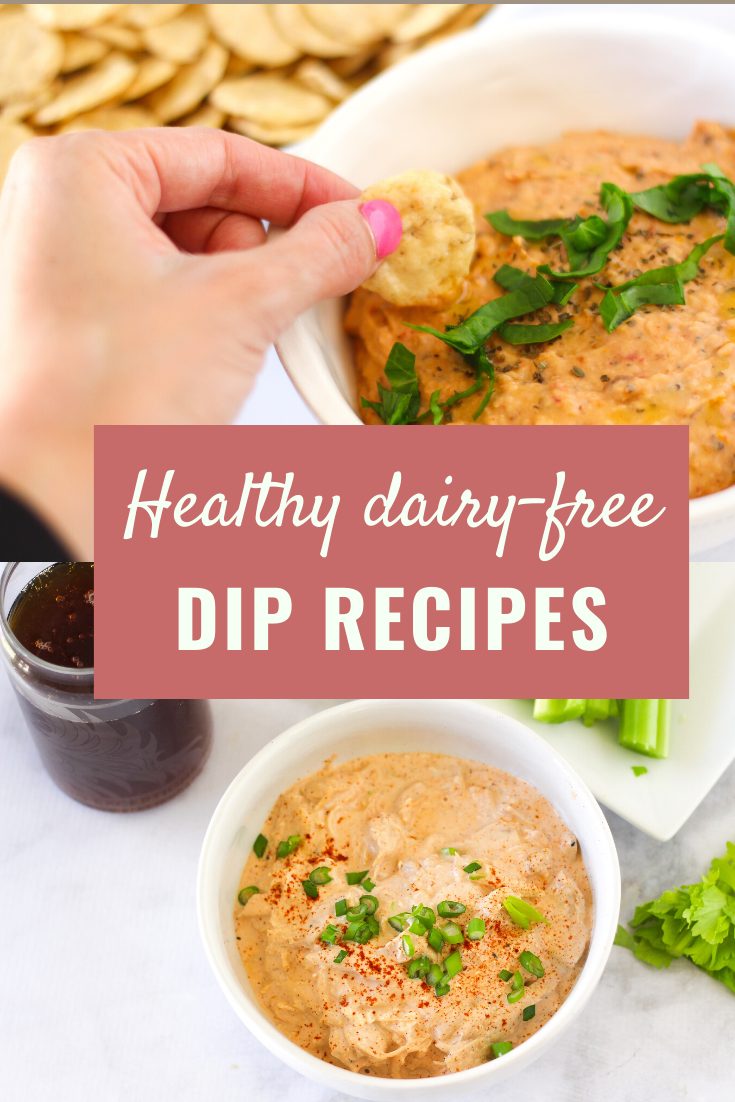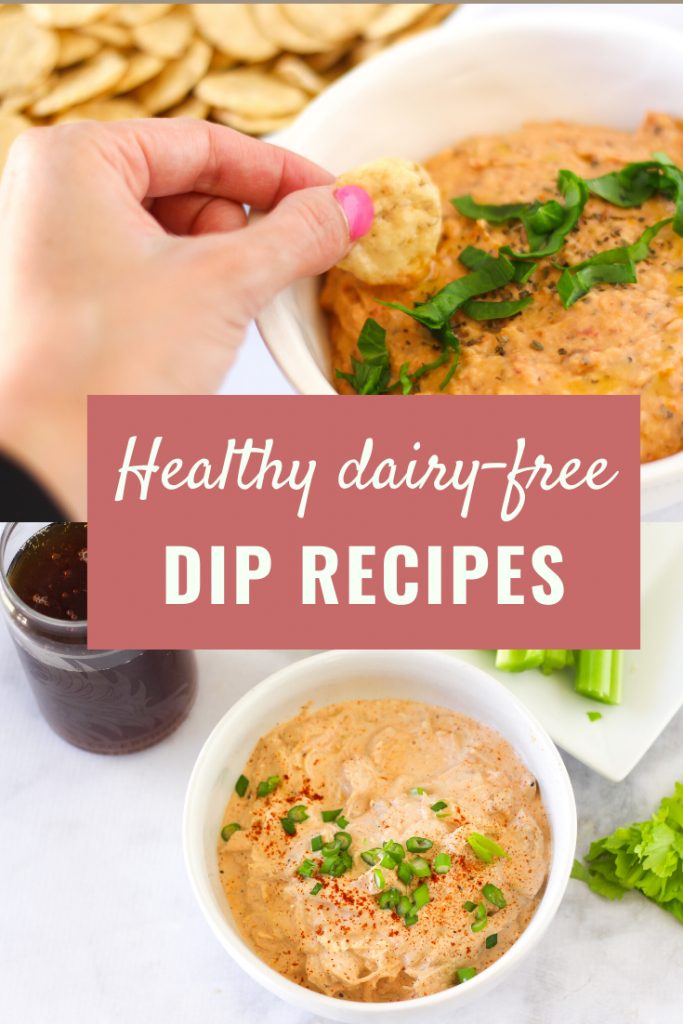 Here are the super easy and healthy recipes!
2 healthy homemade dairy-free dip recipes
Buffalo Chicken Dip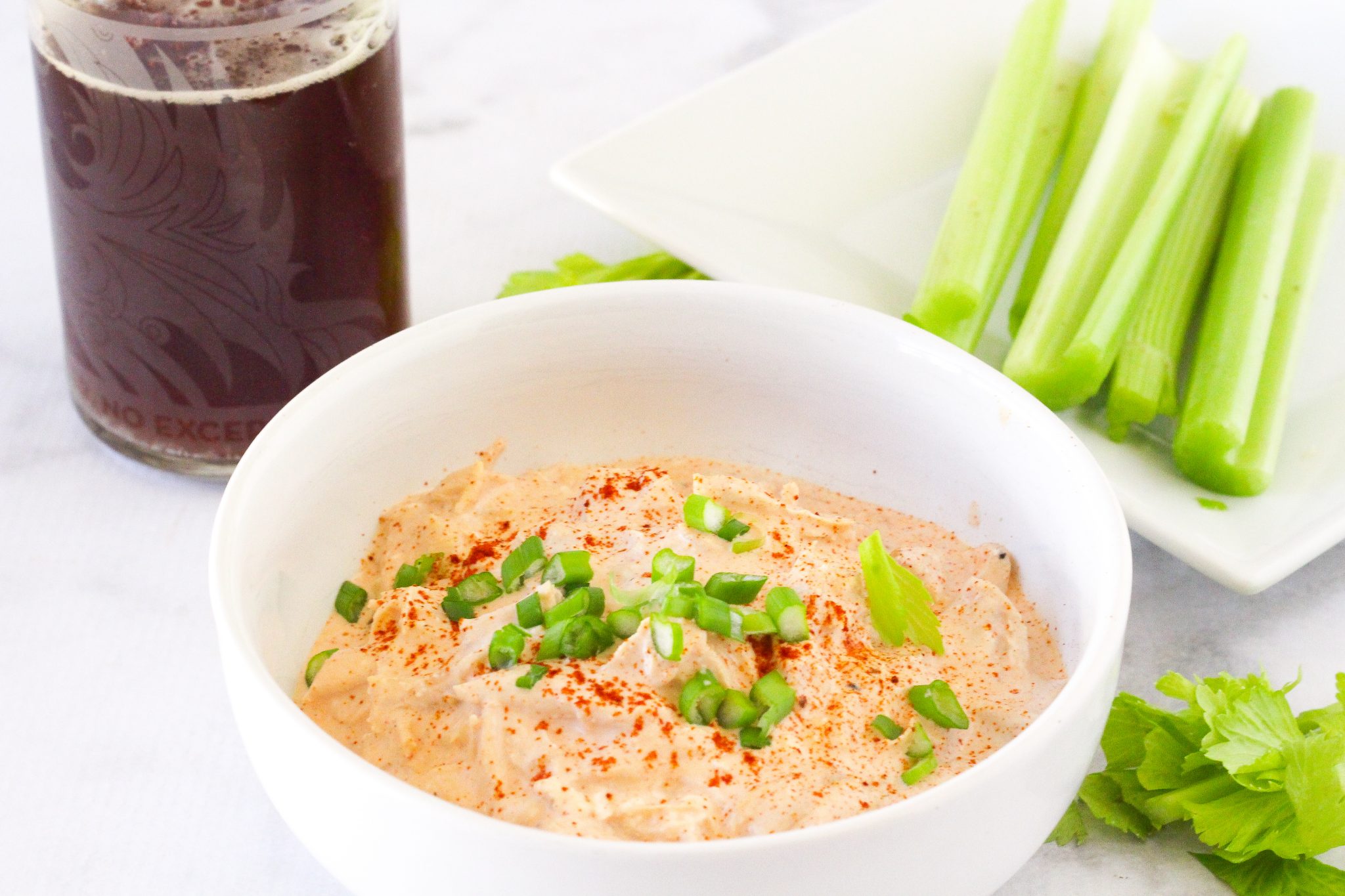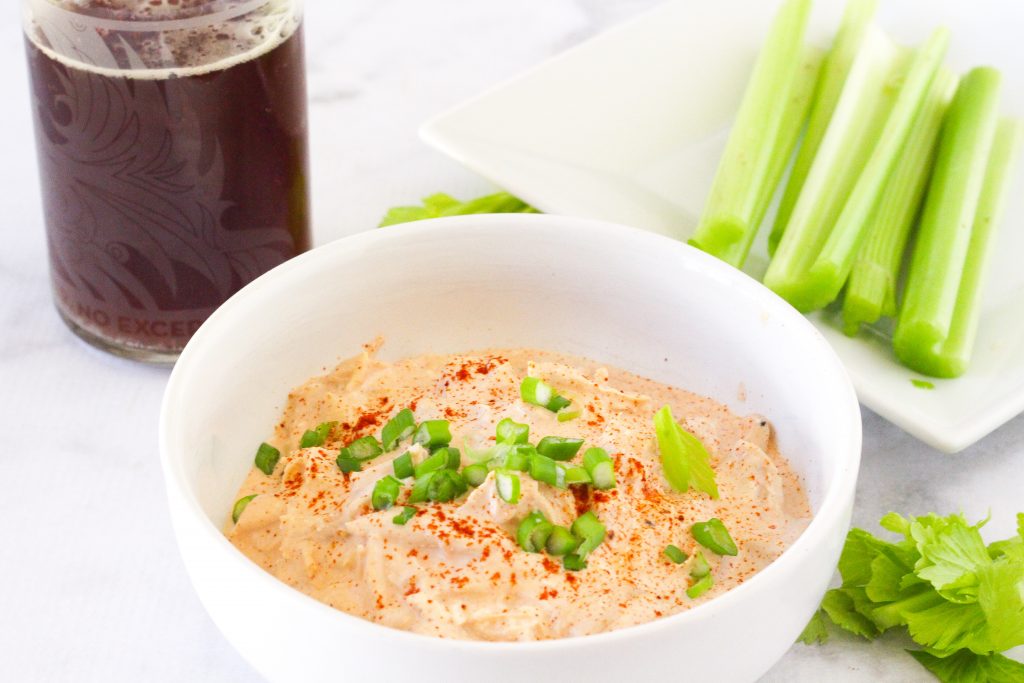 This dip recipe is packed with protein and is so delicious with celery or your favorite crackers. Add more hot sauce if needed!
Print
Buffalo chicken dip (dairy-free)
An easy, protein-packed dip recipe that's also dairy-free! Enjoy with celery sticks and your favorite crackers
Author:
Prep Time:

20 minutes

Cook Time:

N/A

Total Time:

20 minutes
1 lb. cooked chicken breast, shredded
4 oz Kite Hill plain cream cheese
3 tablespoons mayonnaise (I used vegan mayo)
4 tablespoons hot sauce (more if needed)
1/2 teaspoon oregano
1/2 teaspoon smoked paprika
Salt and pepper to taste
Instructions
Combine all ingredients in a large bowl. Serve warm!
Keywords: buffalo chicken dip, healthy dip, dairy free healthy dip recipes, homemade dip recipes

Tuscan White Bean Dip
This is one of my very favorite dip recipes. It has savory sweet tomatoes, fresh basil, garlic, and olive oil. It's awesome on a wrap with some sliced veggies, in salads, or served with crudités.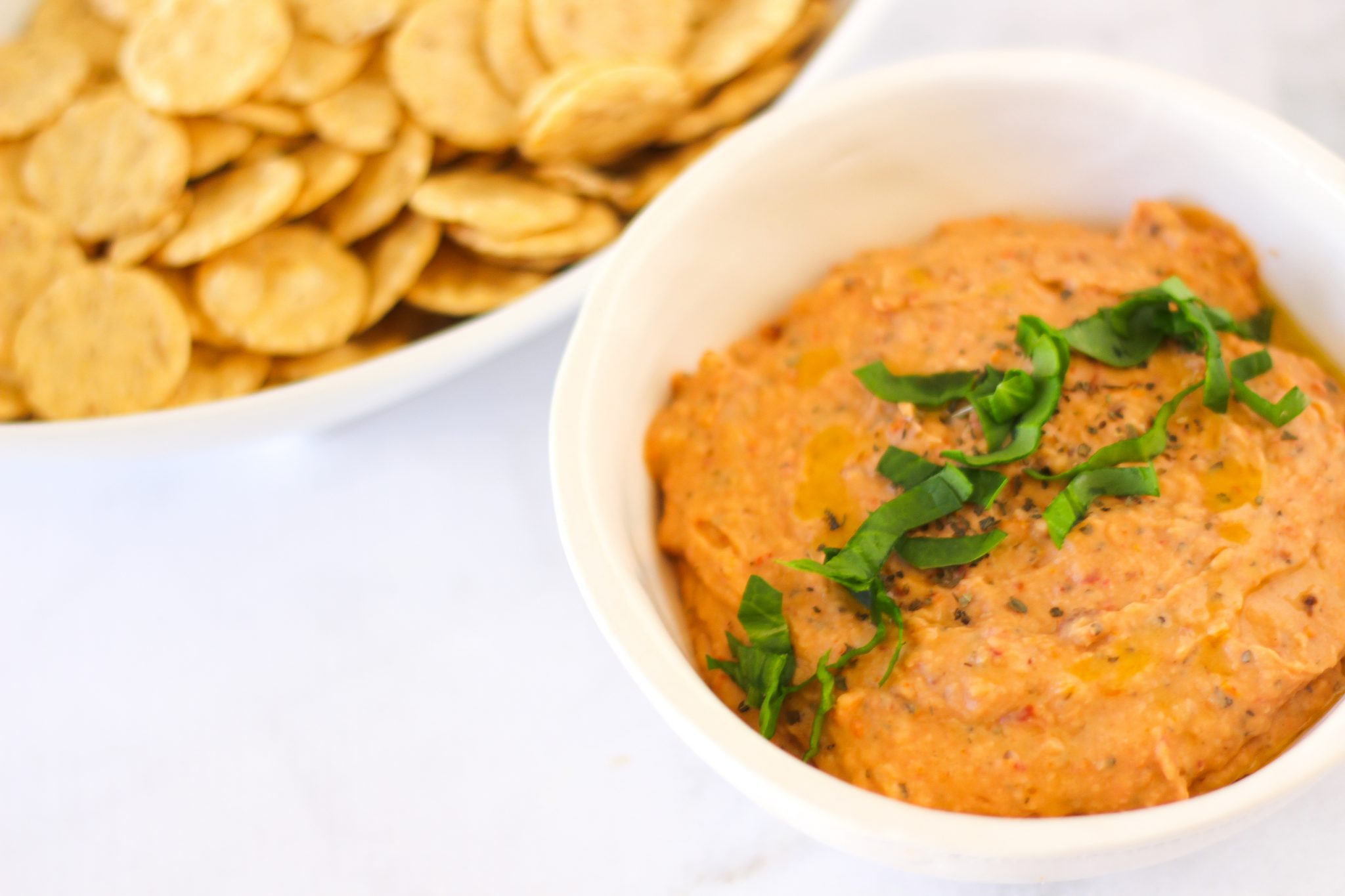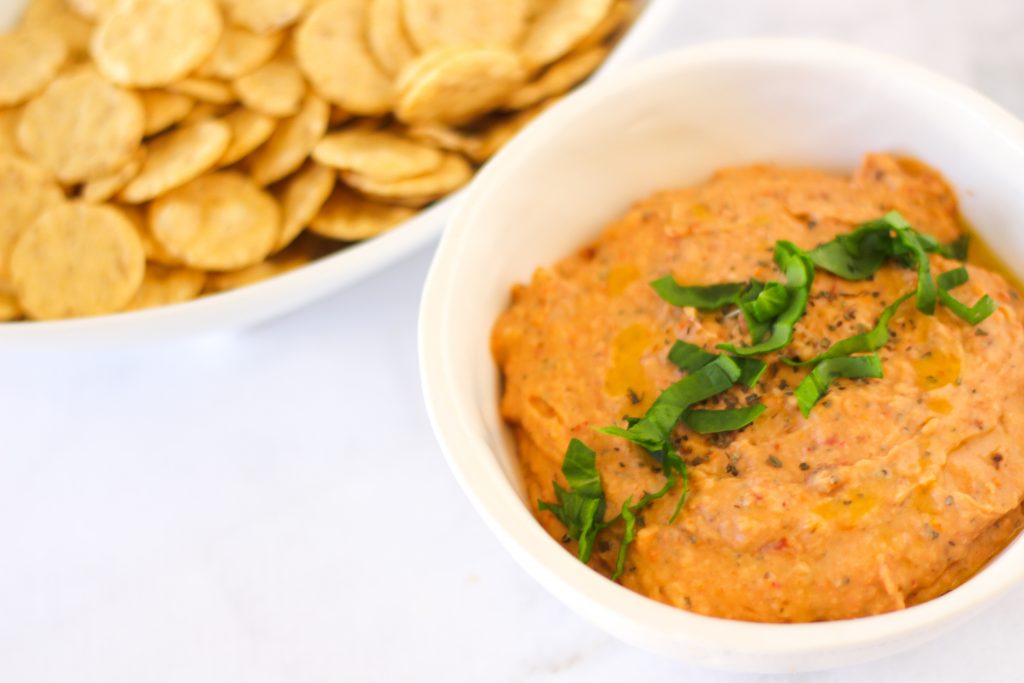 Here's the recipe:
Print
Tuscan White Bean Dip (dairy-free)
A simple and savory vegan dip recipe. It's also delicious on wraps or in salads!
1 can white beans, drained and rinsed
3 oz sun-dried tomatoes (marinated in olive oil)
1 teaspoon dried basil
1/3 cup olive oil
1/2 teaspoon garlic powder
Salt to taste
Fresh basil for serving
Instructions
In a small food processor, combine all ingredients and blend until smooth. Taste and adjust salt if necessary.
Serve in a bowl, drizzled with olive oil and topped with fresh basil.
Are there any dips or sauces you like to make each week? I'd love to hear about your faves! I feel like they make veggies and lunches a bit more fun. 🙂
xo
Gina