"Burn it to earn it" circuit
Morning, friends! Happy Monday. Hope you had a lovely weekend <3
I went to the track for a running workout, but the lights were out and it was totally dark. Since I have yet to invest on a headlight, I came home for a little Barre3 online workout instead.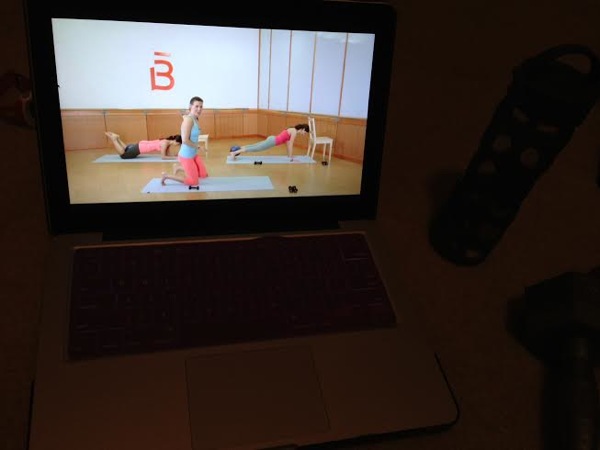 It was fun to do something new -I used their free 15-day trial– and while I don't "get" all of the moves yet, I still got in a great workout.
Protein yogurt makes a comeback: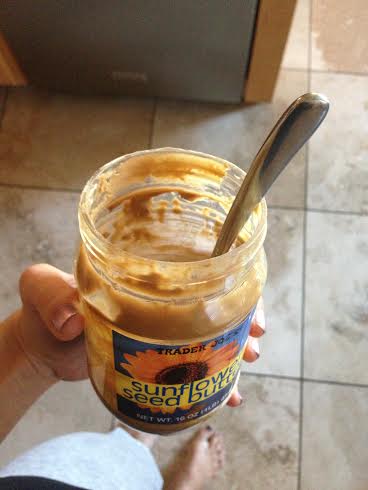 (1 container of goat Greek yogurt, 1/2 scoop of protein powder (I've been using Raw Fit this time and really like it) and cinnamon in a waning sun butter jar)
While I was getting in my quick workout, I had two chefs in the kitchen…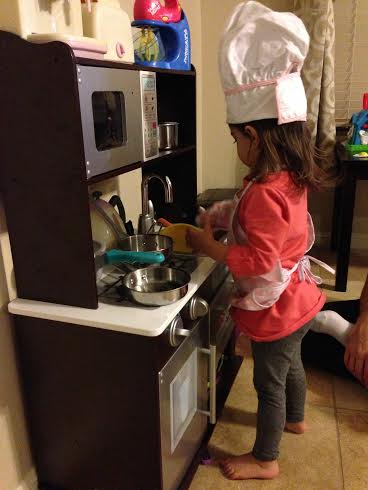 Livi, who eventually transitioned from her play kitchen to the real kitchen to help the Pilot make dinner.
We had grilled BBQ chicken drumsticks, baked sweet potatoes and green beans. It was amaaaaazing. Why does food always tastes better when someone else makes it? 😉
This post is going to be a quick one since I'm off to the eye doc. Guess I'm not destined for eyelash extensions: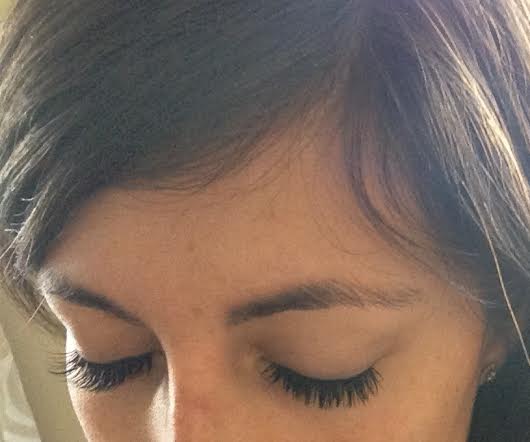 A good friend, who always has gorgeous extensions, convinced me to give them another try. I went to a new place and while I loved the tech -no pain at all and she did a great job- my left eye has been red for almost 48 hours. It's been glasses city for this girl….which are attached around the back of my head with a rubber band because they're stretched out haha. (Don't tell anyone.)
Hope you enjoy the rest of your day <3
xoxo
Gina
Something to do: This functional workout circuit! It's one of my favorites when I'm short on time. Warm up, and then complete as many rounds as possible within 15 minutes, using good form (<– don't let form sacrifice for the sake of completing more rounds. Work quickly, but efficiently.). As always, check with a doc before making any fitness changes.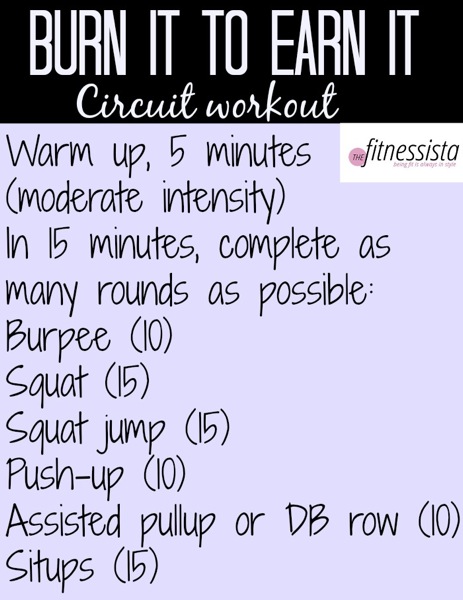 Let me know if you give it a try!