The best kind of surprise, right?? 🙂
How's your day going? Hope it's been lovely. I actually had no one show up for my am class today! The past 2 weeks have been pretty decent (considering it's brand new!) but still working on getting the word out. Instead, I choreographed for an hour and took it as a sign that I can practice yoga today- I'm committed to bringing it back into my schedule this week.
On the way home, I made a little stop at Whole Paycheck for kale and other produce that TJs doesn't have.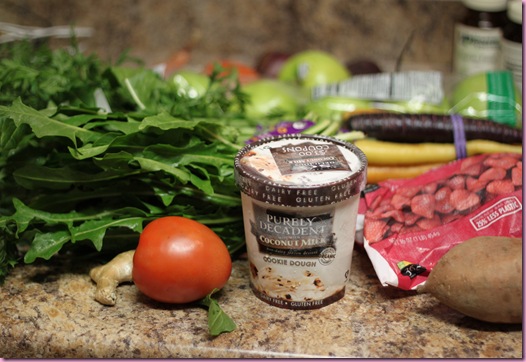 2 things:
1. I forgot the kale (WF has a knack for distracting me!), and
2. COCONUT ICE CREAM!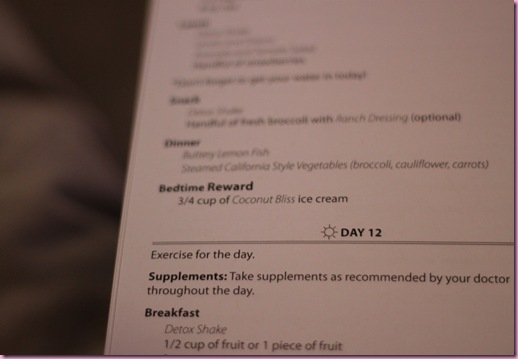 I haven't been following my detox meal plan (because it kinda sucks, haha), but when I saw coconut milk ice cream on there for day 11 as a little treat, I was happy to oblige. Thursday night I'll be cuddling up with my pint o' bliss 🙂
When I was perusing the plan, I also noticed that I'm not *supposed* to add back in nuts until Day 20 (I'm on day 9 and I've had two amazeballz today already. Oops). Guess the nuts are going to have to wait a little longer :/
Today's afternoon munch was kind of fun: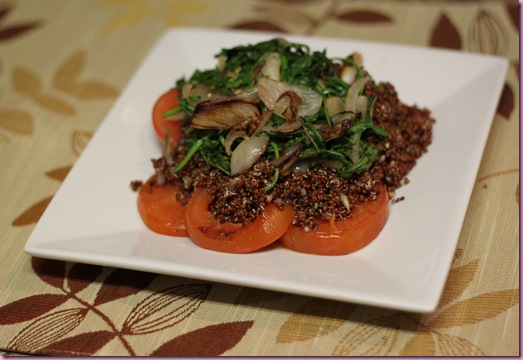 Roasted organic tomatoes: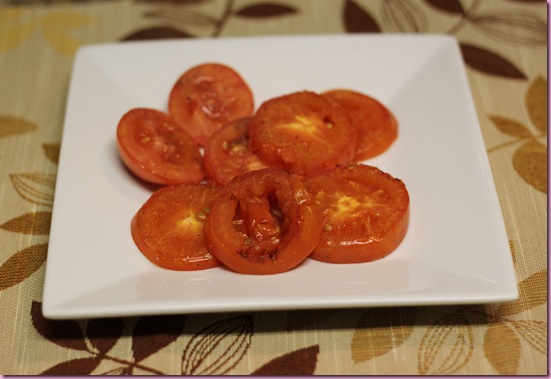 Topped with red quinoa, caramelized onions, garlic, and arugula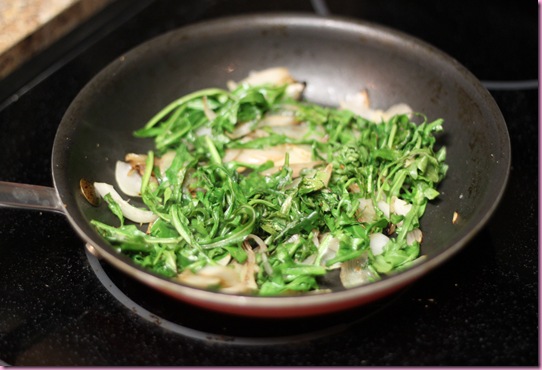 (Cooked in coconut oil)
Red pepper flakes, lemon juice, sea salt and pepper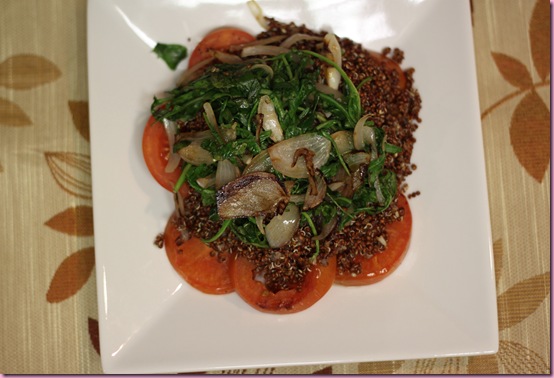 Deeeelish.
It's a little cold and stormy here today in T-town – to all of you who are supposed to get crazy snow, be careful and stay warm!
I'm off to celebrate with my bro and then head to yogaaaaaa.
Fun dinner planned, too 😀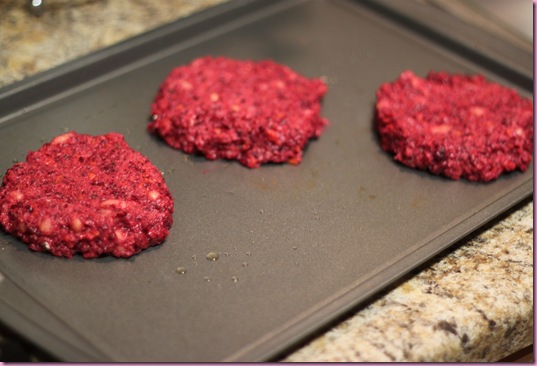 Enjoy the rest of your day and I'll see your beautiful faces later! 🙂
xoxo
Gina
Relax a little… word on the street is that's how Vies is spending her day 😉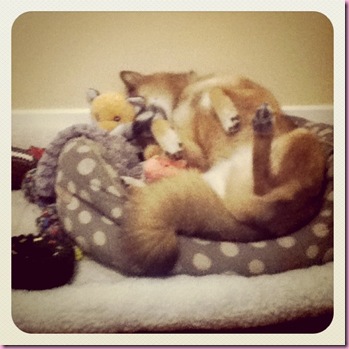 Today's workout jam: "Got No Shorty" Sean Kingston (perfect for tempo cardio)