Breakfast Cookie Dough Cereal
Hi guys! Hope you're having a lovely morning. <3 Today I'm going to share a breakfast recipe for something I've been enjoying for a few weeks now: Breakfast Cookie Dough Cereal! It sounds too good to be true, but this healthy breakfast packs in a bunch of nutrients while tasting like a treat.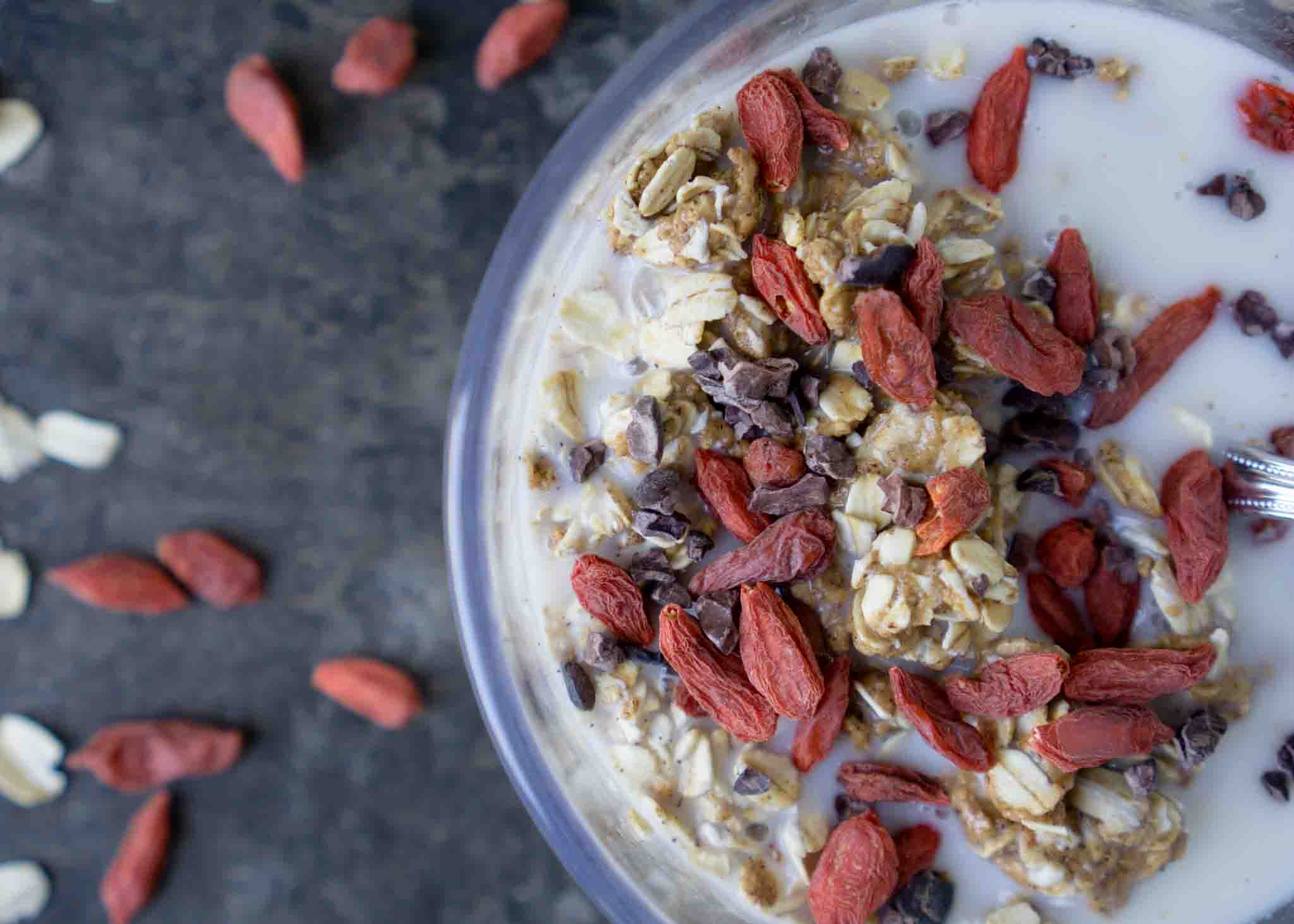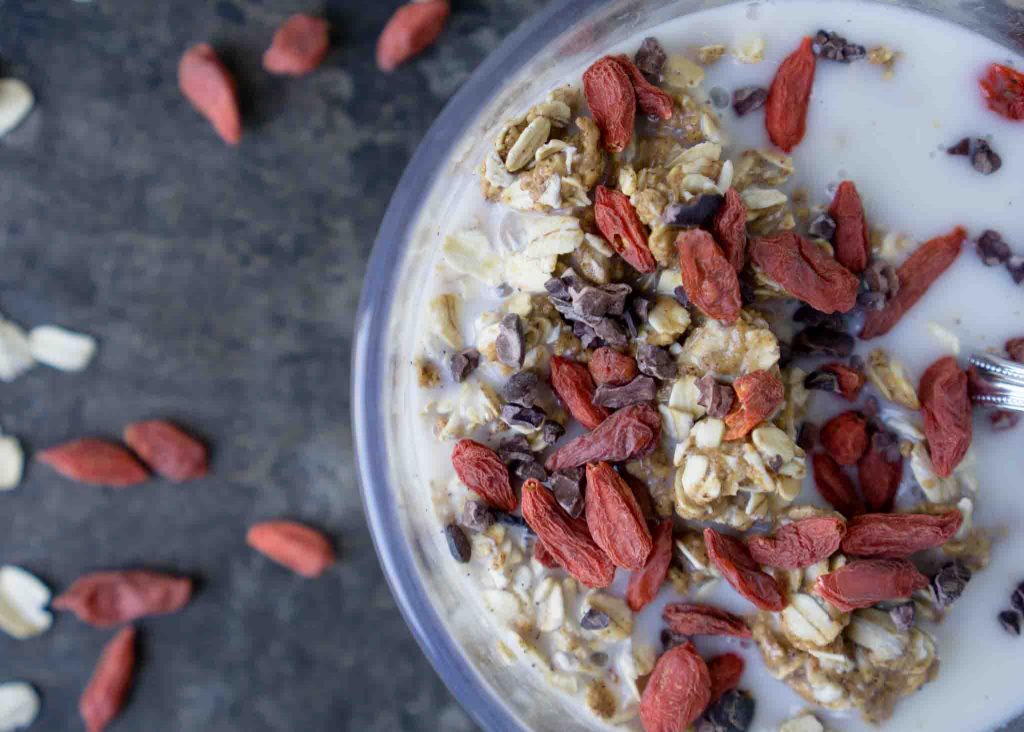 There are endless possibilities for what you can add to this and for the different toppings you can use. The main components stay the same, though: oats, nut butter, cinnamon, vanilla, salt. From there you can completely customize it to add extra protein or superfood ingredients. There's even an option to make it raw if you'd like.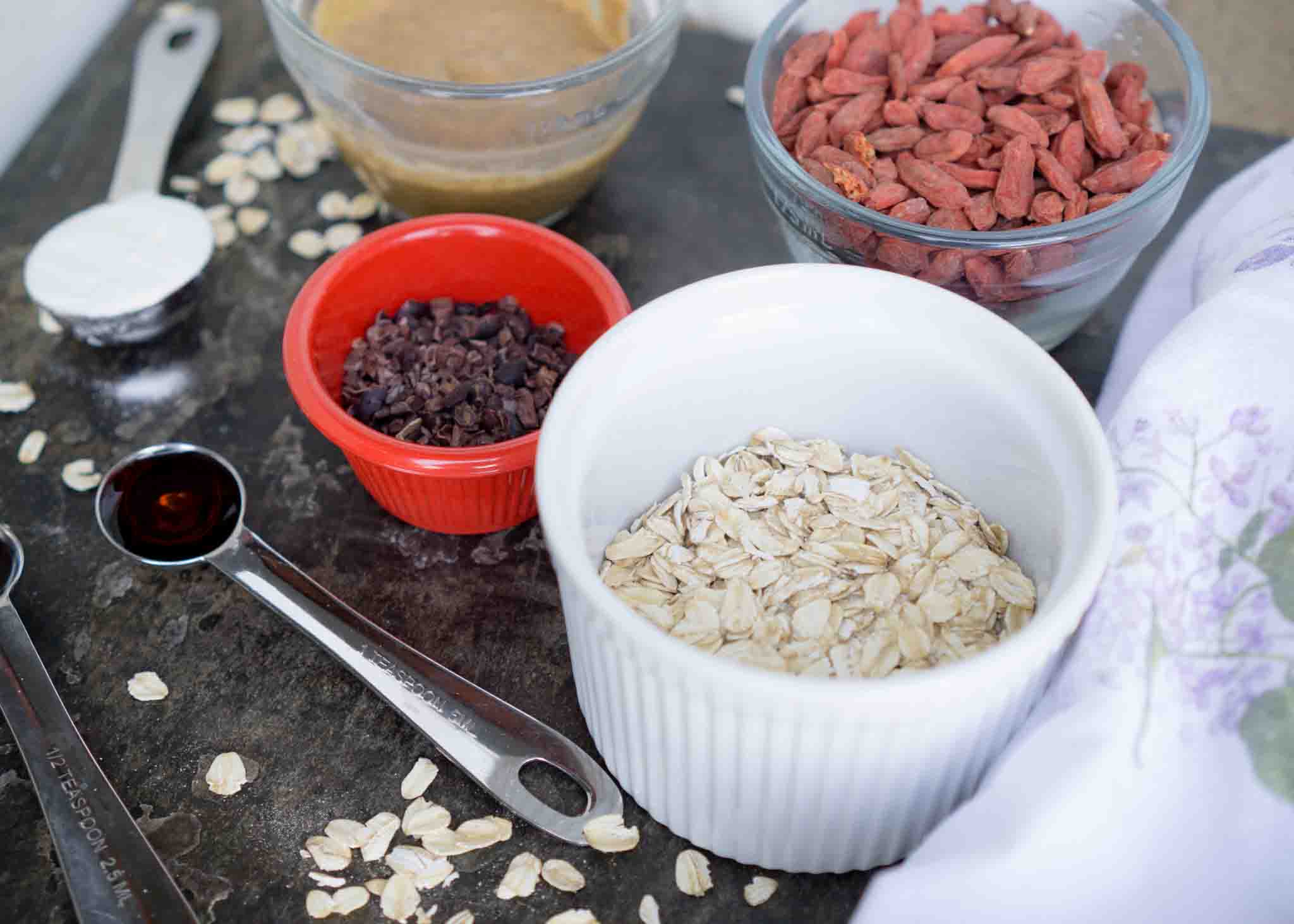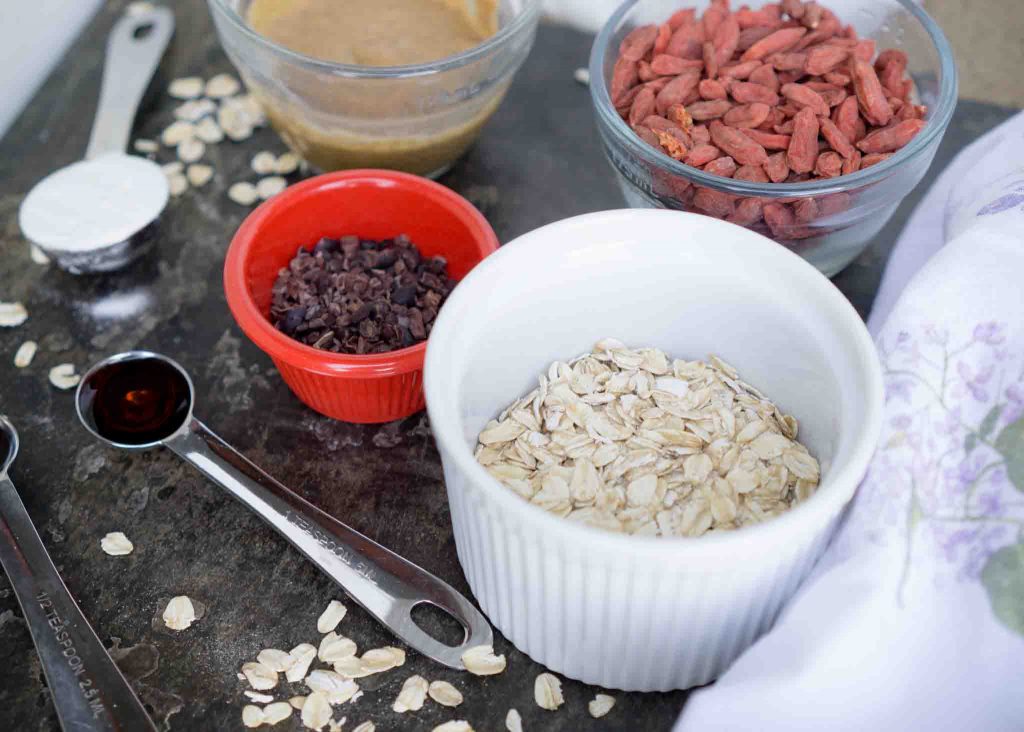 It's pretty simple to throw together in the morning, but to make it even faster, you could always put it together the night before and add your milk of choice in the am.
Just mix together the dry ingredients,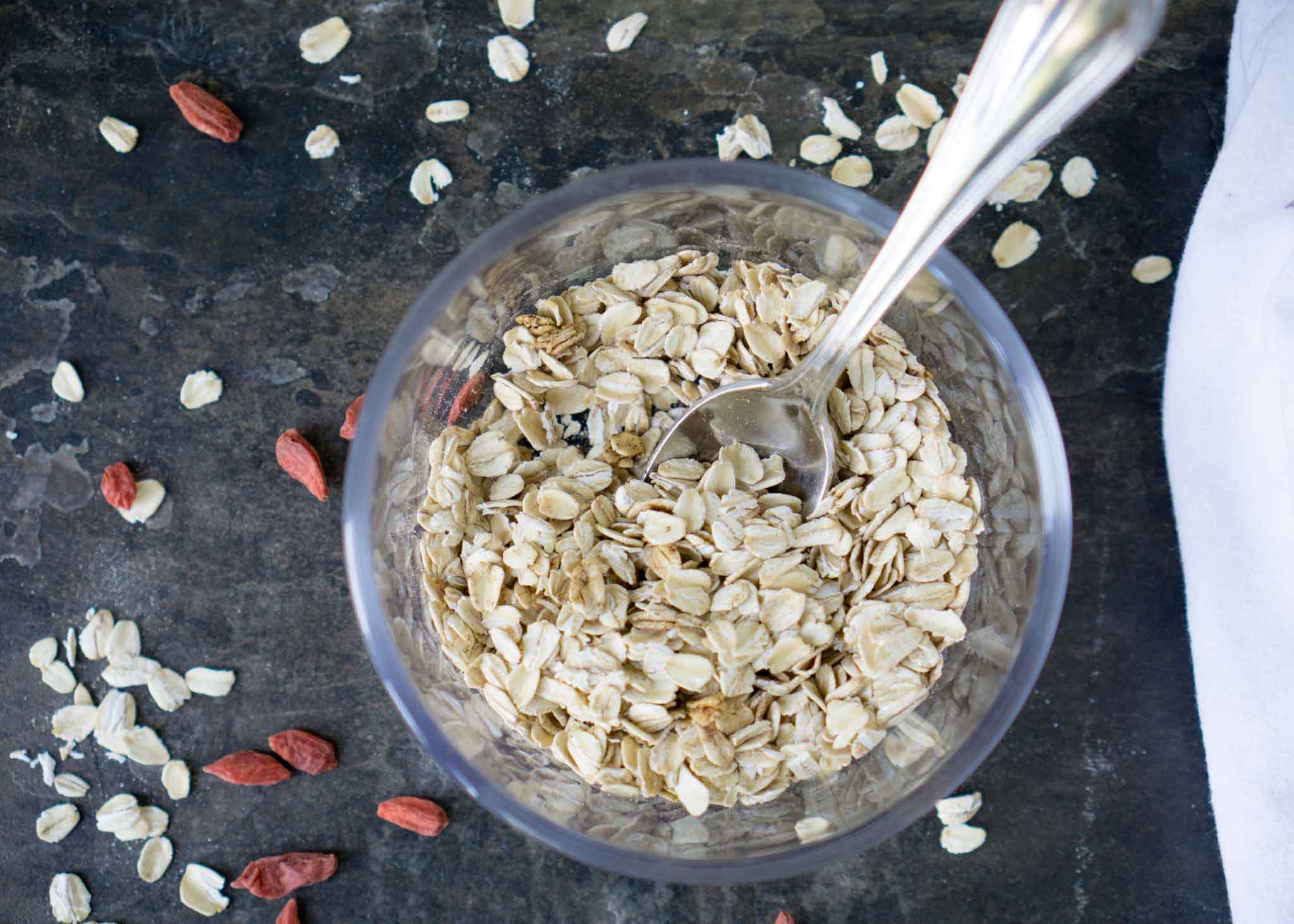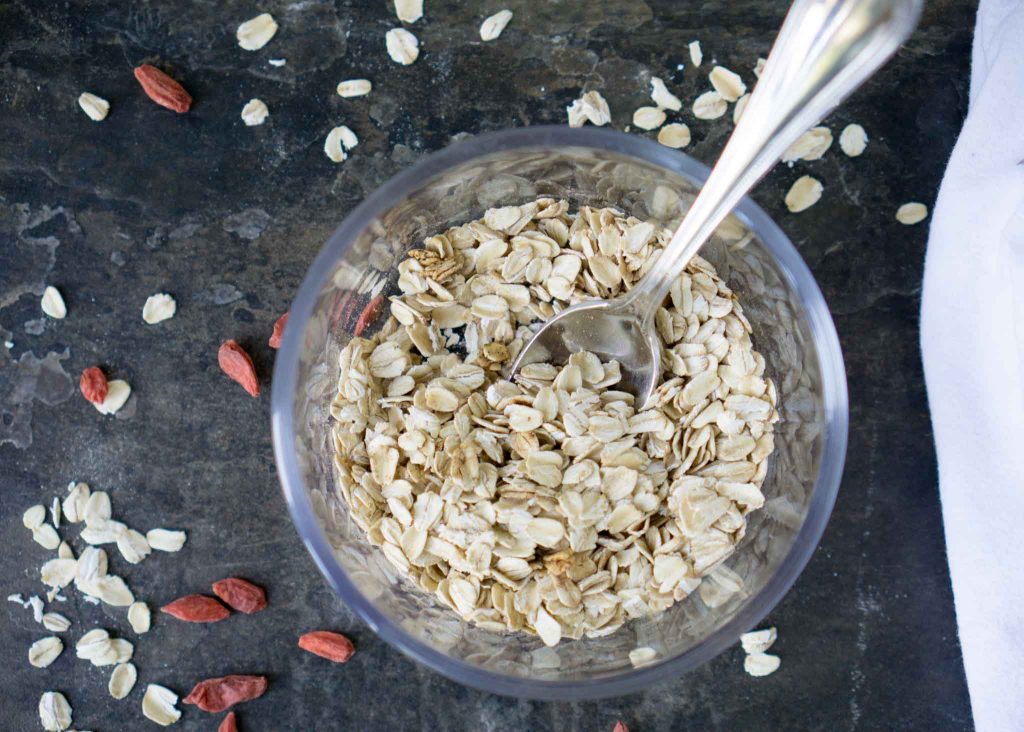 add the nut butter and sweetener, and stir until it resembles cookie dough crumbles,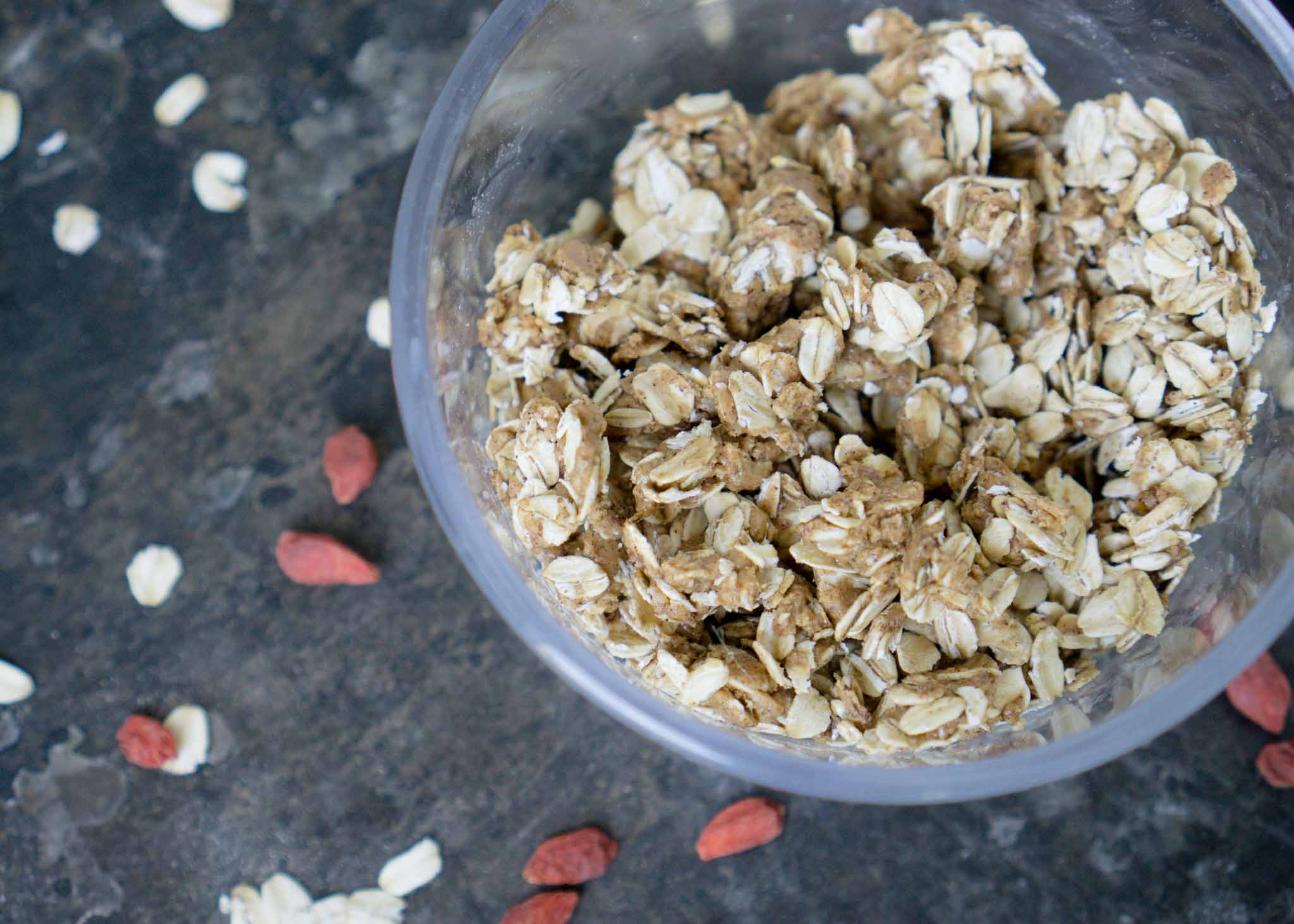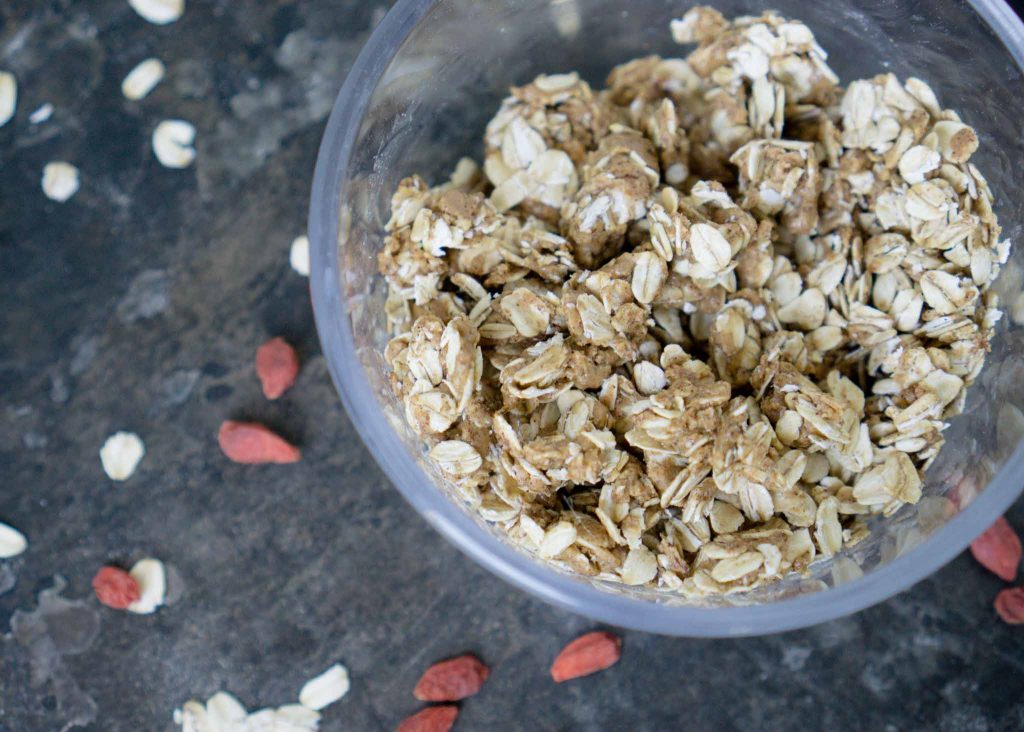 top with your favorite things, and store in the fridge overnight.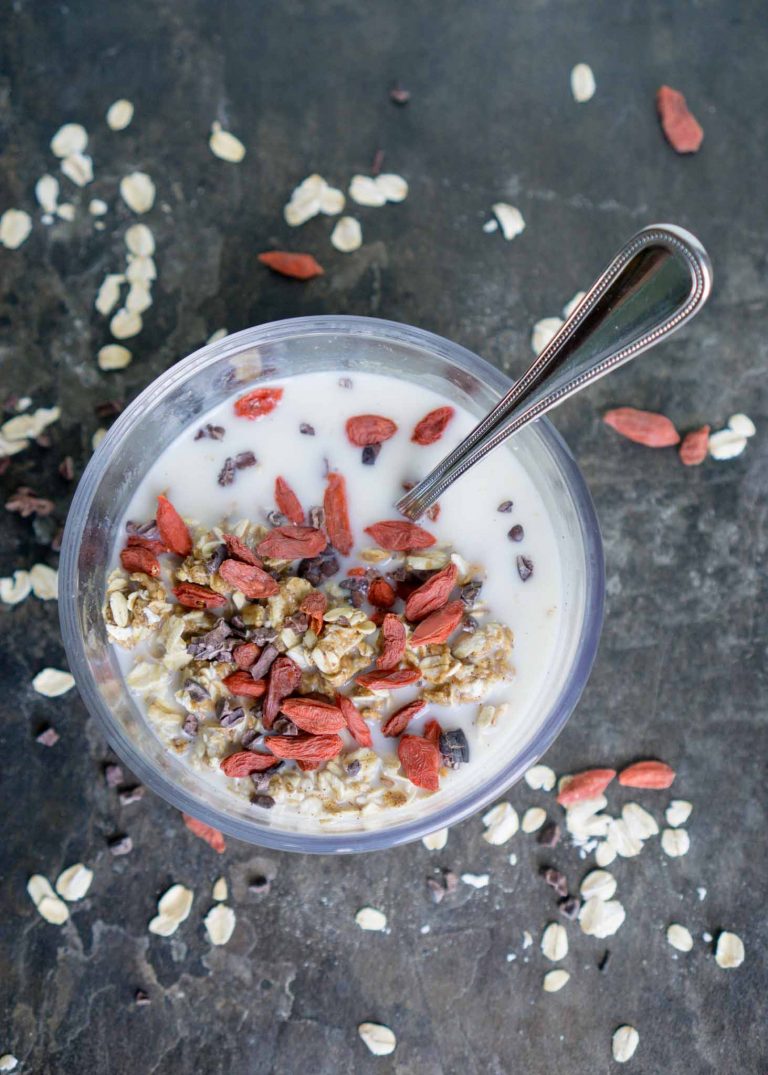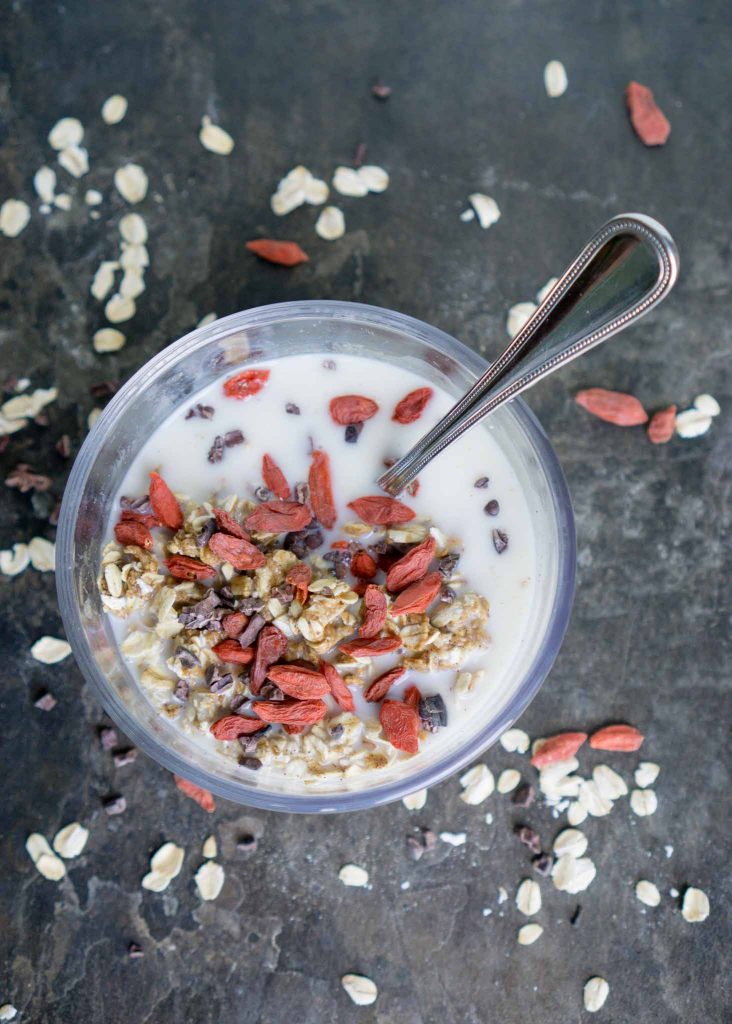 Breakfast Cookie Dough Cereal Recipe
Here's the full recipe if you'd like to give it a try!
Print
Breakfast Cookie Dough Cereal
1/2 cup

oats

2 tbsp

nut butter of choice (almond, peanut, cashew, sun butter, etc)

1 tsp

cinnamon

1/2 tsp

vanilla extract
pinch sea salt

1 tsp

maple syrup, honey or liquid stevia

1 cup

milk of choice (I like almond milk)
Optional Add Ins
1/2

scoop protein powder

1 tbsp

ground flax seed

1 tbsp

chia seeds
Toppings Options
Fresh fruit like banana or strawberries
Goji berries
Dried Cherries
Cacao nibs
Shredded coconut
Instructions
Stir together oats, cinnamon, salt, vanilla, and any of the optional add ins.
Add nut butter and sweetener of choice, mixing well and breaking it up with the back of a spoon until it resembles crumbly cookie dough.
Top with milk of choice and your desired toppings.
Enjoy!
Notes
For a quicker breakfast, make this the night before and add the milk in the morning!
Raw Cookie Dough Cereal
If you'd like to try the raw version, you need to start with groats instead of oats (available in the bulk section of most health food stores). Soak 1/2 cup overnight, then drain and rinse them in the morning. Pulse in a food processor to break them up a bit, then add all the rest of the ingredients and pulse to combine. Transfer the crumbly mixture to a bowl, and add your milk and toppings. Feast! 🙂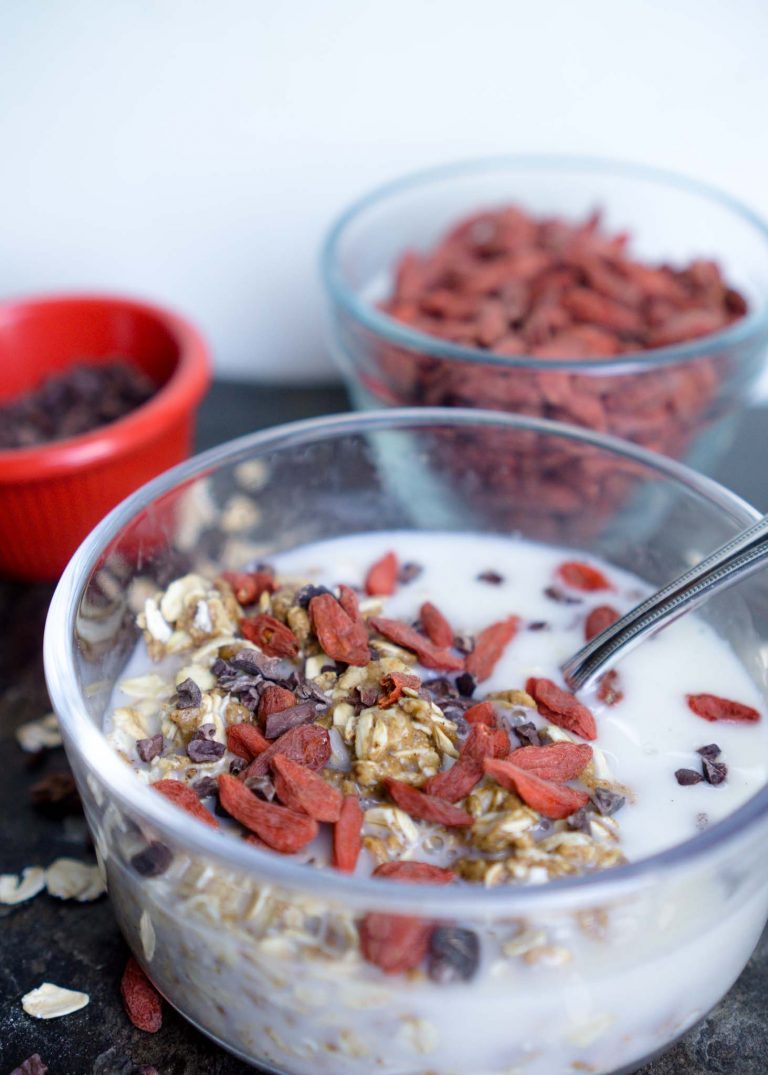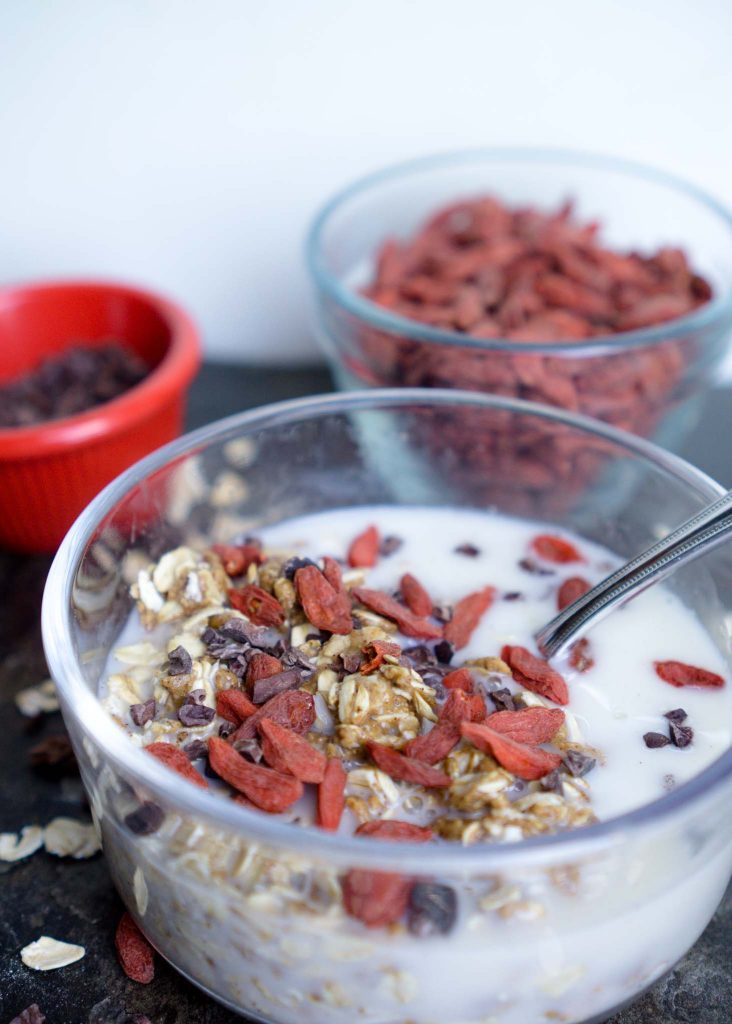 So there ya go! Please let me know if any of ya'll try it 🙂 It's a perfect breakfast choice for summer, when you still want your oatmeal, but aren't in the mood for something warm. I'll probably get back into hot oats again when cooler weather comes back, but breakfast cookie dough cereal is definitely something I could enjoy year round.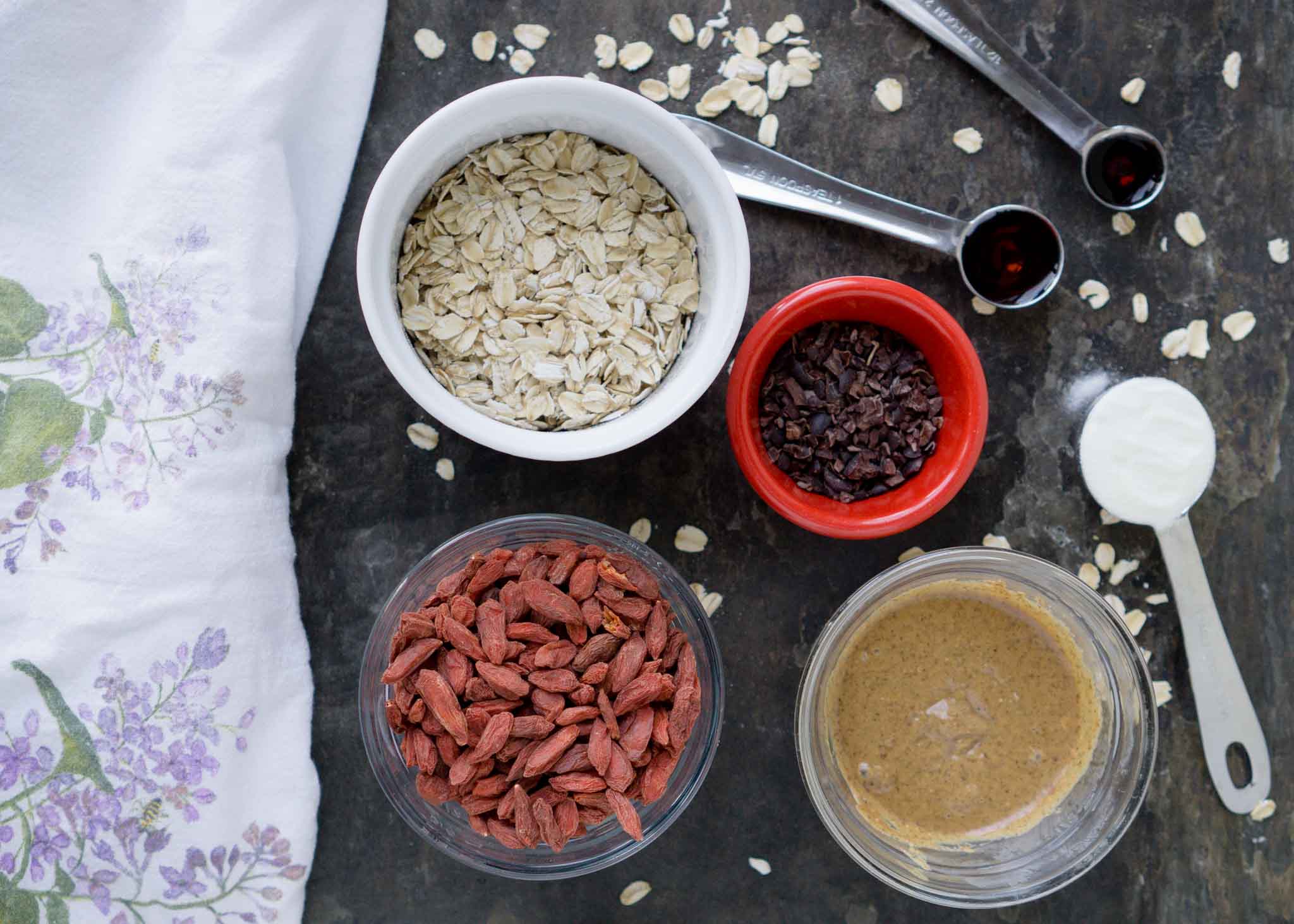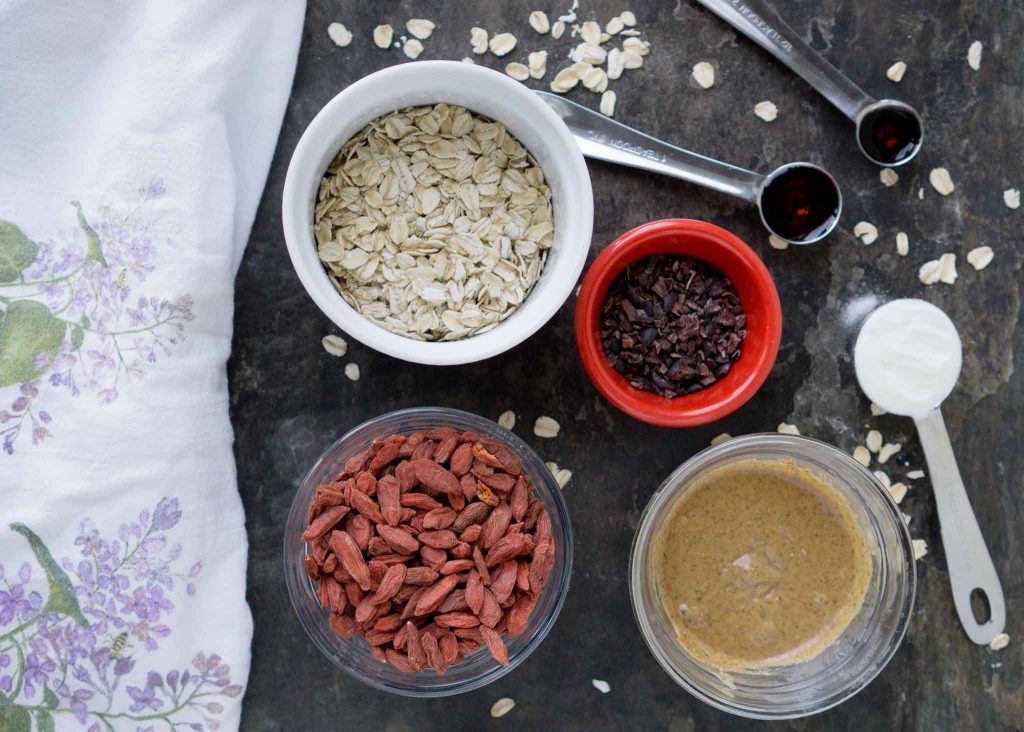 I'm off to do some yoga and then get back to the packing/moving beast.
See ya later today with a post on fall change/resolutions and a re-visit to the ol' inspiration board.
xoxo,
Gina
Something to think:
"People deal too much with the negative, with what is wrong…Why not try and see positive things, to just touch those things and make them bloom?"
-Thich Nhat Hanh


Photos by: Laura Baker