Hey guys!! Happy almost-Friday 🙂 Anything fun planned this weekend?
The rest of my off day yesterday was a little more eventful than I'd anticipated.
That would be because I ended up using the Heimlich Maneuver
on Viesa.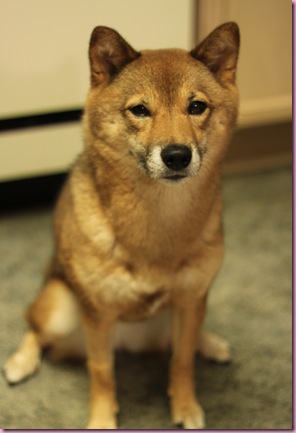 I've always hoped that the Heimlich would go into the "good to know but will never have to use" folder of life… and am still creeped out from being the "model" in CPR class and the instructor had to put his thumb on my belly button but that's beside the point…
And then last night, in the middle of getting sick, Viesa stopped making any noise, stopped breathing and started shaking her head from side to side. Instinct took over and I reached around her puppy belly, pulled in a few times and it totally worked. Vieserton covered me in kisses, her tail curled back up (which told me she wasn't sick but probably just ate something weird), and all was right in the world.
And then I had a glass of wine.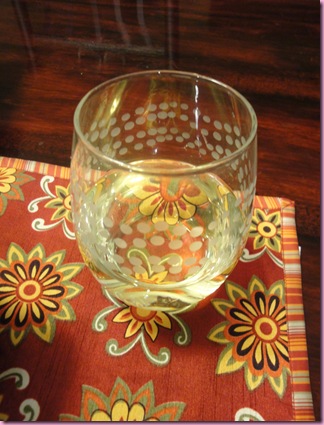 I *tried* to go to the gym last night because I haven't done weights since last week and felt like I *should* get a leg workout in. My body was exhausted from morning yoga and I should have just stayed home because I wandered around the gym for 5 minutes and left. 🙂 The weights will always be there.
My aunt, cousins and I spent the night hanging out, plotting which meals we're going to make from the new Real Simple and Food Network magazines (squash soup in pumpkin bowls, caramel apple tart, pumpkin waffles, mushroom and herb strata), fell asleep during Julie & Julia, and called it a night <3
This morning, I munched half a banana with almond butter and cacao nibs: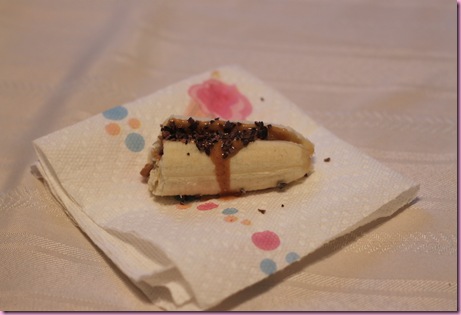 and made a breakfast cookie to eat after yoga: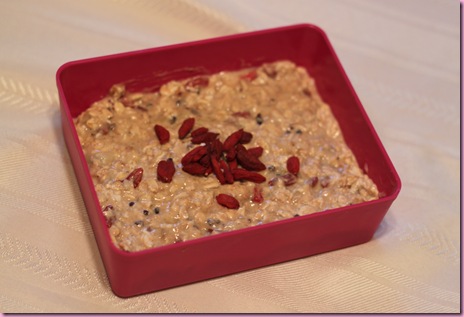 (with goji berries and cacao nibs)
I've found that it works really well for me to have something small before yoga (1/2 banana with AB, apple, plum, date with AB) and then have the rest of breakfast waiting for me in the car because I'm stavin' when we get out of class 🙂
Well I'm off to yoga and then meeting some friends for lunch!
Have a wonderful day <3
xoxo
Gina
Something to read:
Something to do: Last day to vote if you'd like 🙂