Holy Garmin entries! Keep 'em coming 🙂 So happy that you're excited about the giveaway- it's one of my favorite pieces of running gear.
Yesterday, I went on my first official training run with Liv at Sabino Canyon. Nature is one of my favorite gyms, especially in this sweet spot of not-too-hoot-or-cold-just-right weather. We did about 4 1/2 miles, Liv sang the entire time, we saw flowing streams and a group of tourists crowded around a rattlesnake. (Just an FYI, rattlers can jump and attack half their body's length from where they are.) We stayed on the other side of the road, but I took a glance at it slithering away as we jogged past.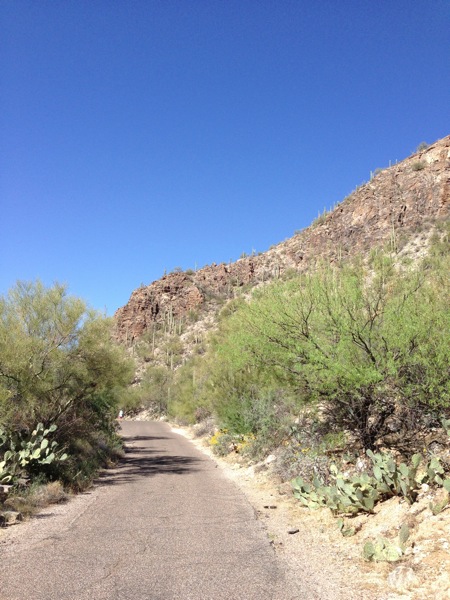 With Easter, I didn't meal plan at all this week. I did a quick essentials grocery trip (fruit, salad, protein), made these new veggie burgers I wanted to post (sooooo good) but other than that: slacker city.
= Hot Bar city.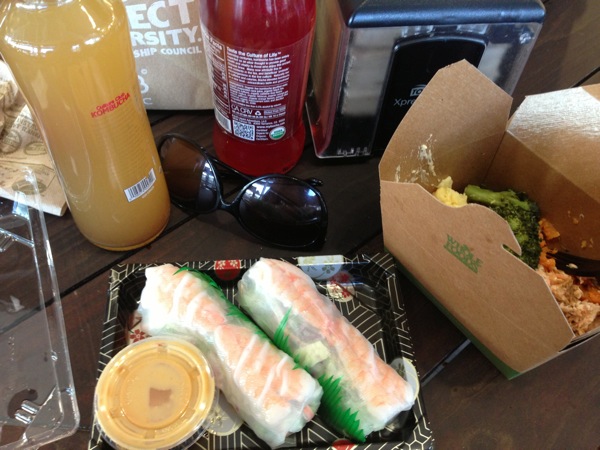 (Spring rolls, kombucha, mix of hot bar goodies)
Breakfasts, lunches and snacks are so easy for me to make on the fly, but for dinner, I like to have a plan since the prep is fast and furious. Sometimes I can get creative with things we randomly have on hand, like this impromptu stew/thing from last weekend:
Browned 1 lb of ground organic turkey with sea salt, pepper and garlic-infused olive oil, then added chopped zucchini and sweet potato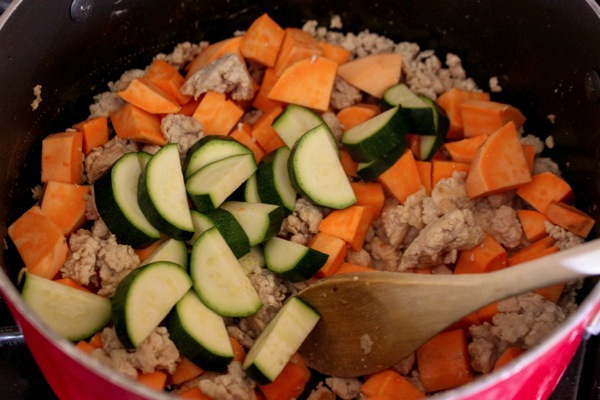 a can of fire-roasted diced tomatoes and a little veggie broth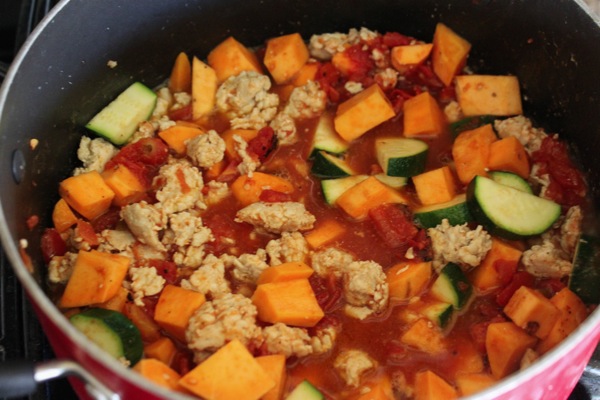 spices (1/2 t smoked paprika, 1/2 t chili powder, salt and pepper)
and let it simmer, covered, for about 30 minutes before stirring in some black beans.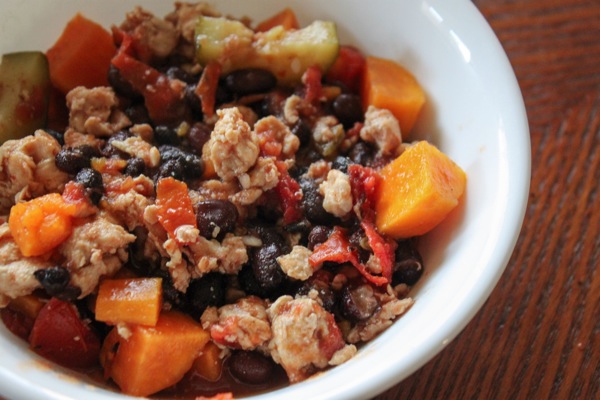 An easy, healthy, one-pot wonder 😉
No idea what we're going to do for dinner tonight, but am hoping to scheme up something with groceries we have on hand. It definitely makes things more exciting that way, but a little planning makes life so much easier.
Did you meal plan for the week? Is it easy for you to just make on the fly dinners, or do you need to have a recipe or plan in place?
Hope you're enjoying your humpday!
xoxo
Gina
Something to think: