Hi friends

Happy Sunday! Hope you're having an amazing morning.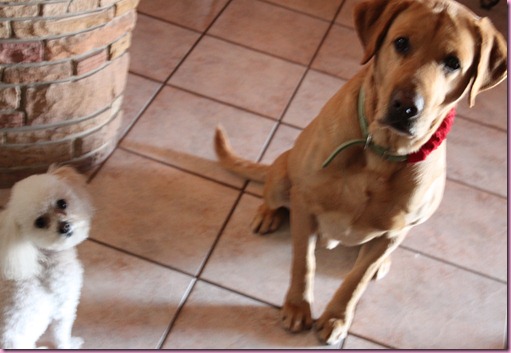 Bella has been playing with her cousin Tucker pretty often- I don't think she's been too lonely, but I like to give her doggy play time just to make sure.
Here is a beautiful picture of Viessy that her new family sent me: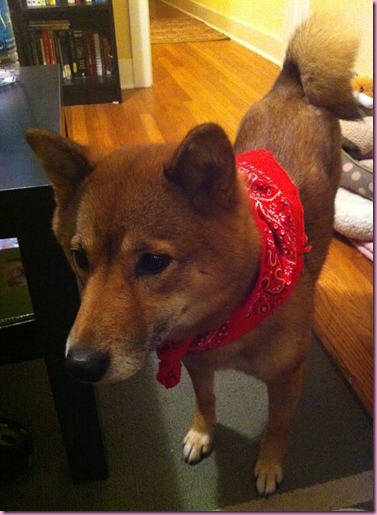 They said she's adjusting really well and they fall more in love with her everyday <3 Makes my heart happy.
So, this morning after my first training run (more on that in a sec), I joined my Nana and Tata for breakfast at the Delicious Egg.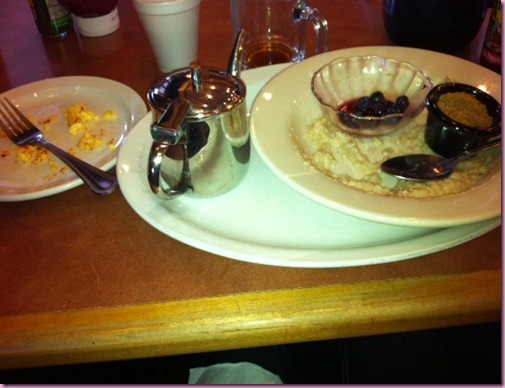 The above domination consisted of:
Chocolate-covered strawberry flavored coffee (which was just as glorious as it sounds)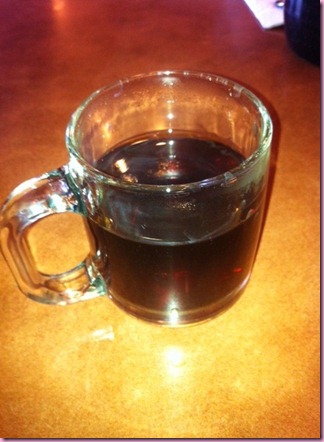 Plain steel cut oats with blueberries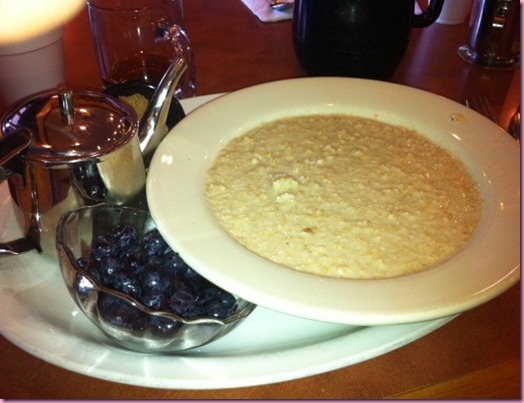 and a scrambled eggy, which I dotted with hot sauce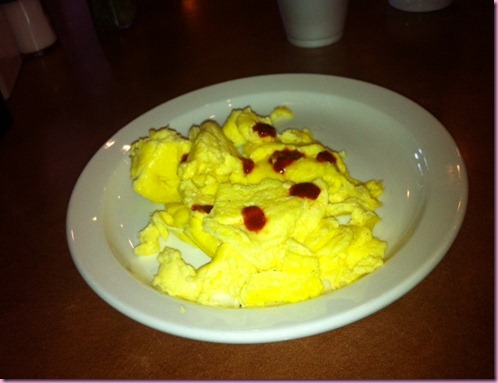 The egg wasn't really neon yellow- the iPhone did that

Since some of you guys asked how I'm liking it so far- I LOVE it. Don't get me wrong, the keypad sucks big time (I miss having real keys), but as far as convenience, speed and fun extra stuff goes… my life has been changed. Rest in peace, Crackberry.
This morning's run actually wasn't too shabby, mostly because I had these things to entertain me: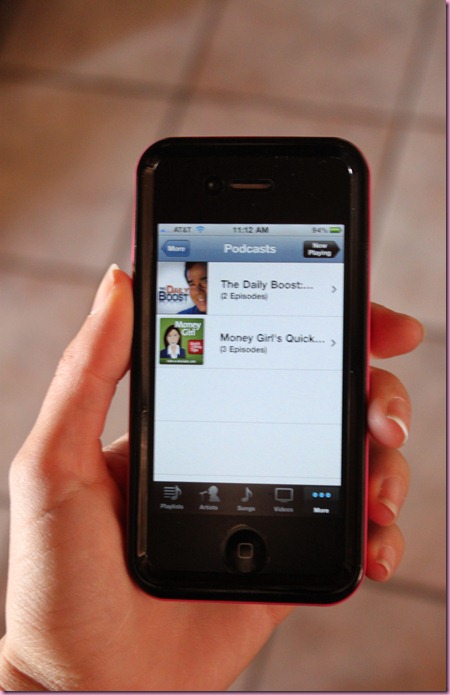 Podcasts!
I can't really listen to music in the car or while I work out anymore. I prefer motivational CDs or books in the car, and have fallen in love with listening to podcasts. The ones I rolled with on today's run were Money Girl and The Daily Boost. The Daily Boost is perfect for lighting a fire under your booty (which I needed- there is a lot to do this week!!) and I highly recommend both of them. I just figure that I can exercise my brain at the same time I exercise my body

As far as the half goes, I'm just doing it for fun with a friend. I'm not trying to beat a certain time, which is why I think I got injured after last year's princess half.
I'm also not going to blog about my training or post pictures of my Garmin stats.
There are a thousand run blogs out there, but it's really not my bread and butter, so I'm gonna roll with blogging about the stuff I love (like fitness, recipes, videos and shenanigans)
Speaking of shenanigans.. I'm off on a Sunday adventure with my madre and nana.
Have a great day!
xoxo
Gina
Any awesome podcasts I should check out??
See ya in the morning with Winter Shape Up 2011