Game faces + weekly fitness/meal plan
It was fun to see some familiar faces on ESPN.com this morning….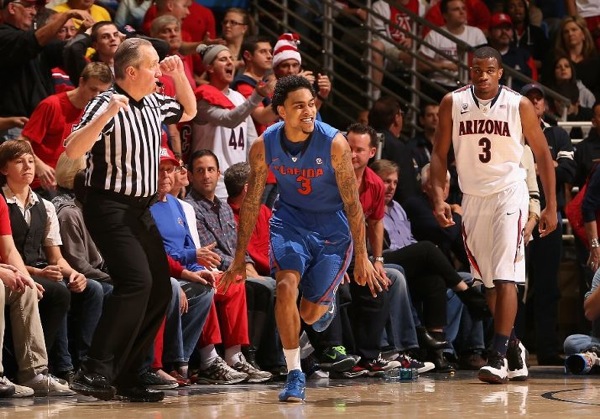 See Kyle, the Pilot and our friend in the Santa hat standing behind #3?
Kyle looks like he's singing an opera song, but apparently they were all upset because the ref didn't call a foul right before a Florida player went to score a 3-pointer.
No worries, though, because the Wildcats managed to reign victorious….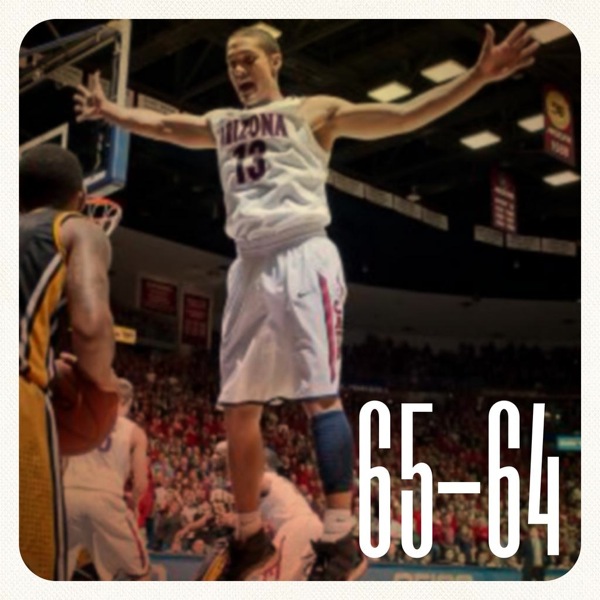 (Source)
Ball so hard.
Before the guys left for the game, we had an awesome dinner at our friends' house.
After work, I made a quick salad to take with us: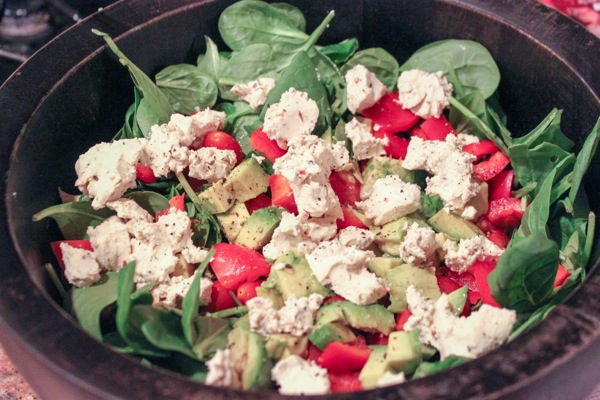 (spinach, avocado, red bell pepper, tomato and sundried tomato goat cheese)
balsamic dressing (I've been using Emeril's recipe– simple and flavorful), Malbec for the grownups, avocado for the babies.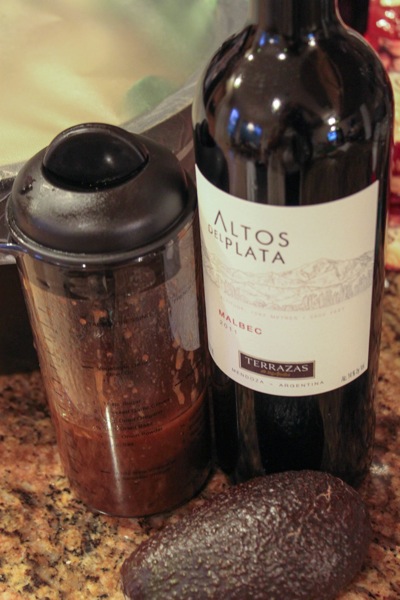 Dinner was a blast. The babies played so cute together- they're only 4 days apart!- while we all chatted and hung out. Before dinner, I enjoyed an egg nog and So-Co, which, if you've never tried it, is ahhhhhhmazing. We had Hungarian food -my first time- and the paprika chicken and noodles were so delicious. Liv loved it, too.
We have some b-ball tickets this season, and since we have 3, we'll always take someone with us. Last night, it was a boys' night at the game and the girls all spent the evening together.
I'm surprised with how well Dine-In December has been going. Even though we haven't been restaurant dining much at all -our checking account is very grateful- we've been enjoying quite a few meals at home with friends. It's been a perfect way to spend time together, while also keeping it low-cost and low-key. Plus, the babies are able to roam more freely, instead of in a high chair the whole time. 
Fitness-wise, it feels so weird be DONE with my half marathon, even though it wasn't my favorite run. It feels like it was so long ago, and it was only a week ago. I woke up this morning with no plan of what I'm going to do for this week's workouts, since I don't have the feeling of "ohhh a race is coming up!" in the back of my brain. It's kind of nice.
Here's what I think this week will look like:
Sunday: HIIT and Steady
Monday: OFF
Tuesday: Strength and Tabata
Wednesday: Teach Zumba
Thursday: Teach Zumba
Friday: OFF
Saturday: Easy Cardio and Strength
I'm not sure how it will actually pan out with my teaching schedule, which always makes things more exciting 😉 For example, last week, I took Tuesday totally off and ended up teaching 3 Zumba classes (Wed, Thurs and Sat). I also skipped my second strength session and only got in one day of strength. You do what you gotta do, but this week, if I have the chance to choose between strength and cardio, I'm going to focus on strength. 
Some meal ideas:
–Broiled tilapia with mustard chive sauce
I'm pretty stoked to spend some time this week making Christmas cookies and getting things ready for the next couple of weeks.
What's on the menu this week? Are you trying any new fitness classes? What's your favorite holiday cocktail? 🙂
See ya later today <3
xoxo
Gina