Fashion Flub: The Bag Dress
It happens to the best of us. You wear an outfit you think looks pretty cute and then you see a picture and think… otherwise.
A recent example: the bag dress.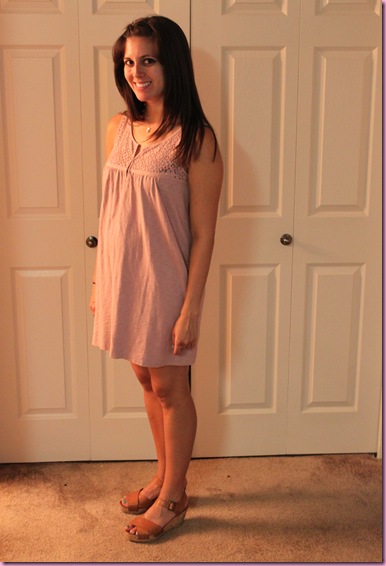 I bought this dress on super sale during a J Crew spree, and last time I wore it minus gluten-free bun in the oven, I added this belt (also from J Crew. They own me).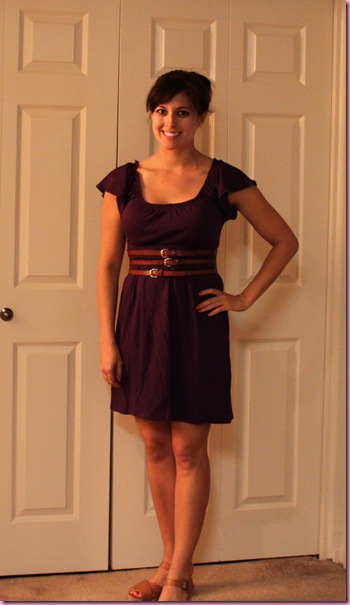 It added instant shape and looked super cute. Well, last time I rocked the pink baggy dress, I was trying to still hide the gluten-free bun in the oven, when I should have embraced it and worn a belt anyway. A brown leather belt worn above the belly would have looked much better.
Lesson of the story: with anything baggy, especially dresses, try to add some shape. A belt is the easiest way, or pair looser fitting pieces (like tunics or flowy tops, super wide-legged pants) with something tight (leggings, skinny jeans, pencil skirts, or a form-fitting tank).
When was the last time you wore something and thought about it later and shuddered?
A big one for me: multi-denim-colored tie-dyed bell bottoms with frayed hems that I wore in middle school. They were from Wet Seal and I thought they were the coolest things ever. Um, yeah.