Fitness and health gear to motivate you for the New Year
Sharing some of the best workout outfits, accessories, fitness gear, and healthy staples for the new year!
Hi friends! Happy Monday! I feel like… next will will count as my first official week of 2019. Liv back in school, but P is still not feeling better. We were at urgent care last night and headed back to the reds today. The weekend was spent on the couch (it's been 5 days now!) but I was finally able to crack open my planner and write a little. It felt refreshing and therapeutic to block out dates, set deadlines, and brainstorm action plans. I also wrote down a fitness plan (for when we're back in the swing of life) + a couple of new fitness goals!
Truth: I occasionally bribe myself with fitness gear, especially when I'm setting new goals. When I really buckled down on my strength training plan last year, I told myself that I'd treat myself to a lululemon refresh after a few months. (In Valdosta, the closest one was 2 hours away so it was definitely a special treat.) I'm a huge believer in setting rewards for yourself to enjoy as you accomplish your goals. Also, I feel like there's something magical about new fitness gear. I lift a little heavier in a new tank, run faster in a fresh pair of sneaks, and am more consistent when I have an Apple Watch beeping at me. (Even though I have to admit it's a little annoying when it tells me to stand during a road trip.)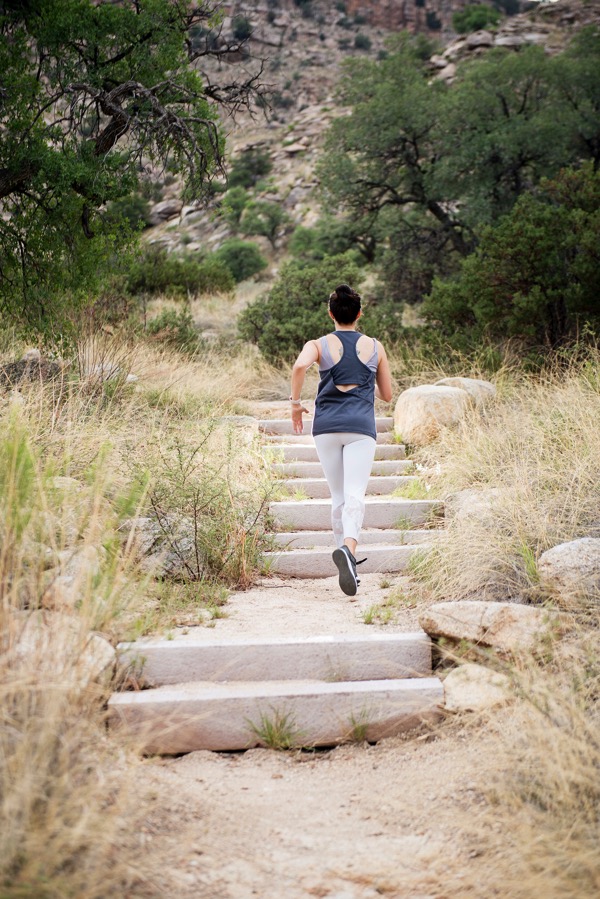 I think it's certainly worth mentioning that you don't need new clothes or gadgets to have a healthy lifestyle; all you need is some motivation and your own body weight. This is just if you're looking for something new or a little treat as we head into 2019!
I thought I'd share some of my latest faves if you're looking for new fitness gear as you accomplish your health goals, plus some of my tried and true resources.
Tops, sweaters, tanks:
This knotted top is perfect for to and from the studio. You could even rock this with jeans and low-tops.
This neutral hoodie that's not too baggy.
This Nike hoodie would transition well into spring.
A pullover in super soft recycled fabric.
This twisty turn tee is super lightweight and comfortable (love the burgundy color).
This cozy bomber jacket is on sale.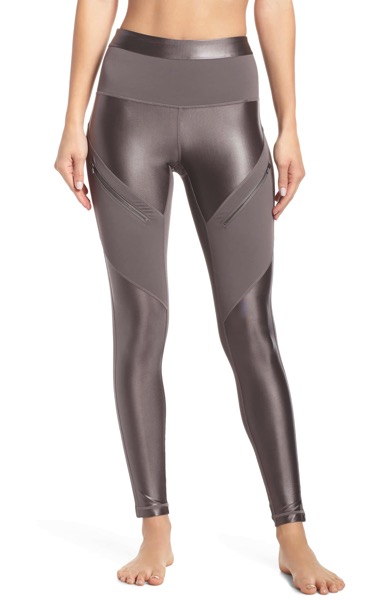 Leggings and pants:
These are my favorite leggings EVER. They're not see-through, they're super soft, and they work well for workouts and life! I find myself reaching for my Zella leggings more than anything else because they're versatile and flattering.
Love the mesh detail on these and they're on sale.
The fabric on these is amazing (also on sale).
These will prob be my next leggings splurge.
The mesh cut-outs and color in these are amazing.
Love the cut of these skinny sweatpants.
These shiny leggings!!! AHH.
These leopard leggings are FIERCE. A girl wore a similar pair to yoga a few weeks ago, and I immediately thought I needed them.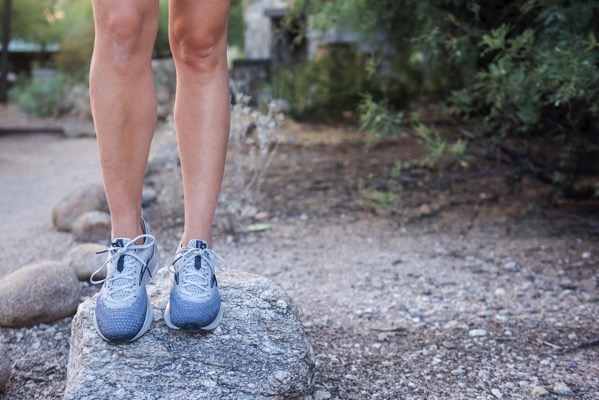 Sneakers:
So I'm pretty picky about shoes, but here's what I've been using the most lately: Brooks Levitate 2 for running and Orangetheory (they make me feel like I'm flying! Even though my pace is… not flying), Under Armour for circuit training, Orangetheory and sprints (but not longer runs), and APL for strength training and life. I need a little bit more support for cardio but the style and fit are amazing.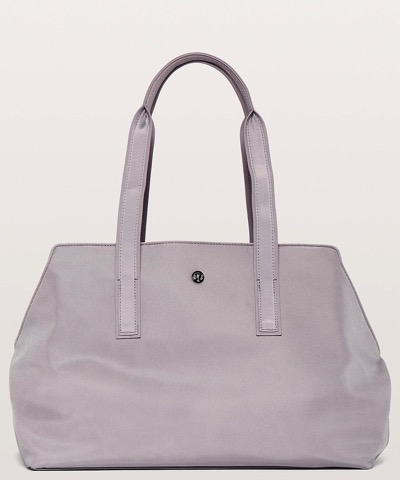 Headbands, gym bags, and accessories:
I've been needing more socks, so I'm excited to try these ones.
A new headband! When I put a headband on to spin, the girls love it for some reason. "Mama, why you wearing a headband? You look so cute." hahah
This bag is the ideal size and the colors are awesome.
Lorna Jane makes my very fave sports bras right now that I'm back in the IBTC. They have some padding (thank youuuuuu) and are super comfortable.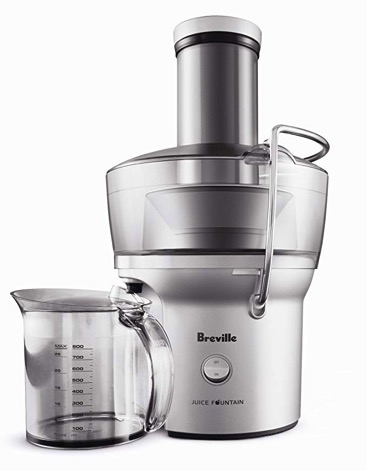 Gadgets, cookbooks, and health:
Organifi green juice. My friend Betsy introduced me to Organifi when she came to visit, and I really wanted to like it because Shawn from the Model Health Show raves about it and I think he's the coolest. At first, I hated it. It was WAY too sweet and "green" tasting. Then, I decided to give it another whirl with more water (my entire Hydroflask full) and it was so much better. It tastes slightly sweet with a mild coconut water and greens taste. I find myself craving it now and it's such an easy way to get in bonus nutrients.
A good blender. A good blender makes such a huge difference when you're constantly making smoothies, hummus, soups, almond milk, etc. I've had our Vitamix for almost 10 years and it finally bit the dust, so I'm in the market for a new one. If you have one you love, please let me know! (This Ninja looks great and the price is awesome.)
Yoga mat and mat towel. I'm a huge fan of Manduka mats and mat towels. I've been practicing more yoga here at home, so the Manduka lives in the laundry room. I'll drag it out for 10-20 minute yoga practices before bed.
Resistance band loops. A loop is one of my all-time favorite inexpensive gym tools. It's an easy way to target your glutes and abductor (outer thigh) muscles in traditional leg work. I'll put a band 2 inches above my knees for hip raises, clamshells, and donkey kicks. They also weigh nothing so you can easily stash them in your suitcase for hotel barre workouts.
A spiralizer. This is awesome for making veggie noodles at home. The pre-noodled ones at Whole Foods are so expensive and for $30 (or less) you can get the tool to make your own!
A juicer. I still haven't figured out which juicer to get after having a beloved Jack laLane for so many years. I've been craving juices more often and would love to make them at home again.
Vital proteins. I'm a huge fan of Vital Proteins and have been using it for years now. (It's one of the reasons why my hair is so crazy long right now)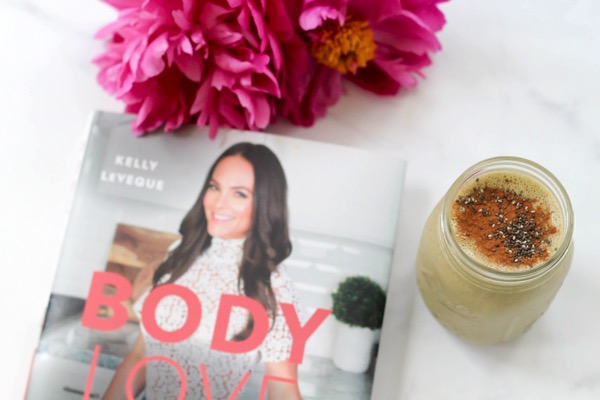 Fave healthy cookbooks/resources:
– Body Love. I think this book is worth the cost for the smoothie recipes alone! the Fab Four smoothies are incredibly filling and tasty
– Fed & Fit. This has so many amazing recipes! I'm kind of sad I lent it to a babysitter in Valdosta and never got it back lol.
– Canyon Ranch cookbook. Lots of classic healthy eats and ideas here.
– Eat, Drink and Be Vegan. I feel like I bought this book a thousand years ago and it's still one of my very faves. The pages are smeared with maple syrup and chocolate, which is the sign of a very good cookbook.
– Skinnytaste. Gina is the queen of healthy family-friendly recipes
– Fit With Five. This is an ebook packed with delicious and super simple recipes
– Fit Guide! Shamless plug. 😉 These customized workout plans have meal plans from a Registered Dietitian to help propel you towards your goals.
– Many amazing blogs and online resources! I have way too many favorites to list, but some of my top resources are Pumps & Iron, Peanut Butter Runner, and PB Fingers for workouts, Pinch of Yum, Fit Foodie Finds, Fannetastic Food and Eating Bird Food for recipes, and Kayla Itsines and Tone It Up for inspiration.
On my reading list:
– Balanced
– The 6 Keys <— just downloaded this one and can't wait to get started!
So, tell me friends:
– Do you use fitness gear to motivate you? What's on your wish list right now?
– What's the #1 fitness/health resource you would recommend to others?
Happy Monday!
xo
Gina