Focus On: Kayla Itsines Bikini Body Guide and Meal Plan
I'm really excited about today's Focus On post, because I've been wanting to review the Bikini Body Guide (BBG) for quite some time. Plus, it features someone who inspires me regularly: Kayla Itsines.
I've had quite a few requests to do a Focus On post featuring her fitness and meal plans, so here we go!
More about Kayla Itsines
Her last name is pronounced it-see-nez (I used to think it was it-signs but she posted a pronunciation on her IG page).
She is a personal trainer from Australia with an INSANE social media following. She posts workouts and inspirational pics, in addition to gorgeous fruit platters, her cute dogs, and her abs.
They look like this: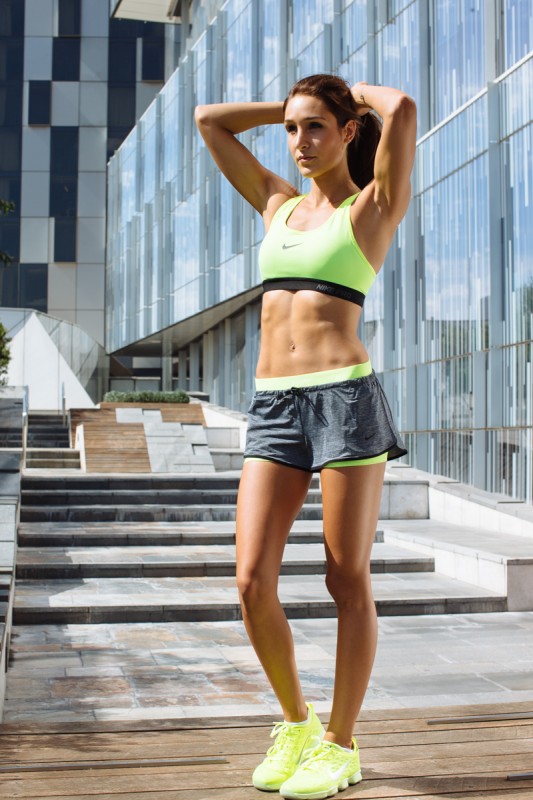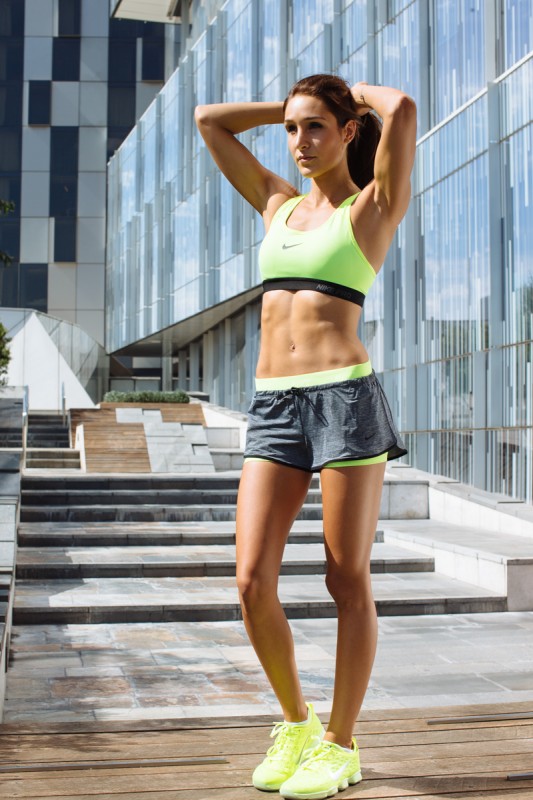 (Photo Source: Forbes Kayla Itsines Review)
I know, right? #girlcrush
An important note: Kayla now says she regrets calling her program the Bikini Body Guide, because every body is a bikini body and people shouldn't strive for just one look. That's why she has named her newer app Sweat With Kayla instead. I love this and respect her even more because of it.
Kayla's BBG Guides
When I found out that she had a meal and fitness plan, I instantly downloaded it, as I like to read through these plans and see what works, what doesn't, and any inspiration or design strategies I could use as motivation for my own plans.
Kayla has a couple of different options on her site:
12-Week Fitness Plan
90-Page Clean Eating Plan
Bundle, which is the best deal (91.27 USD for both).
I downloaded the bundle (<– and paid for them myself; not a sponsored or affiliate review).
Kayla Itsines Bikini Body Guide in a Nutshell
-4 weeks of pre-training resistance training circuits
-12 weeks of resistance training circuits
-a glossary with each exercise
-information on tracking progress
-educational info on cardio, strength training, stretching, injury prevention, etc.
As far as the BBG workouts go, they each consist of two rounds of two different circuits, each lasting 7 minutes (28 minutes total). You perform these workouts in a WOD-style fashion, completing the circuits as many times as you can within the 7-minute time block. The full workout schedule emphasizes cardio (HIIT and low-intensity steady state), strength, and rehabilitation (stretching).
Pros of BBG
It's extremely well-designed. This was one thing I noticed instantly upon opening the file. It's clear, easy to read, and each workout has graphics depicting the motions for the exercises. I feel like it would be easy to take to the gym and follow on your phone, or even jot down quick notes of what to do.
The workouts are short. I think less than a half hour is a perfect amount, and that you can scale it to your abilities within the time blocks. You can push yourself to complete more rounds if you're feeling amazing, or move at your own steady pace if you're just getting the hang of it.
She has a solid fitness background. Kayla studied at the Australian Institute of Fitness and completed their Master Trainer Course. She has years of experience training clients.
The photos make it very easy to follow. They break down each exercise, so even if you haven't seen it, you have an idea of what to do. (A quick YouTube search will always help, too, if you're unsure of an exercise. Just make sure that it's from a legit source so you can watch proper form.)
Loved the education section. This was packed with valuable info on cardio, stretching, strength training, and some notes on special considerations. Those following the plan with a limited background of fitness would definitely see benefits from reading this section. It's a very helpful Cliff's notes-ish breakdown.
Cons and Considerations of BBG
With any training plan, I think you need to have some fitness experience. If you're going to follow a plan, it's helpful to have awareness of proper form and basic strength training exercises, as well as a cardio base (at least 30 minutes of steady state most days of the week).
The workouts are short, but the exercises are advanced. There are some compound movements in here, as well as plyometrics, without any modifications provided. This plan was definitely written for more of an intermediate exerciser.
You need access to a few tools: medicine ball, BOSU, dumbbells.
Many of the workouts are redundant until the last few weeks. A lot of the workouts repeat themselves, which could be a pro or a con. Sometimes people like to be able to compare the rounds or amounts of reps they're able to complete as time goes on -a sign you're getting stronger!- while others would be bored with repeating the same routine. Lots of squat to overhead press, bench step ups, burpees, and pushups.
No strength training or rep progression. This was an interesting one for me because I was excited to see how the plan progress over time as far as endurance, hypertrophy or max strength is concerned (when you vary the amount of weights and sets for each exercise according to your goals). For the entire plan, the reps stay about the same, usually 15+ per exercise (muscular endurance style training).
For the meal plan, I didn't see any approval from a Registered Dietitian, but I could be mistaken. (If you have the plan and I missed it, please let me know!) In the US, it's beyond the scope of our practice as a personal trainer to prescribe dietary recommendations without an RD or doctor approval.
Is the Kayla Itsines Bikini Body Guide Worth the Cost?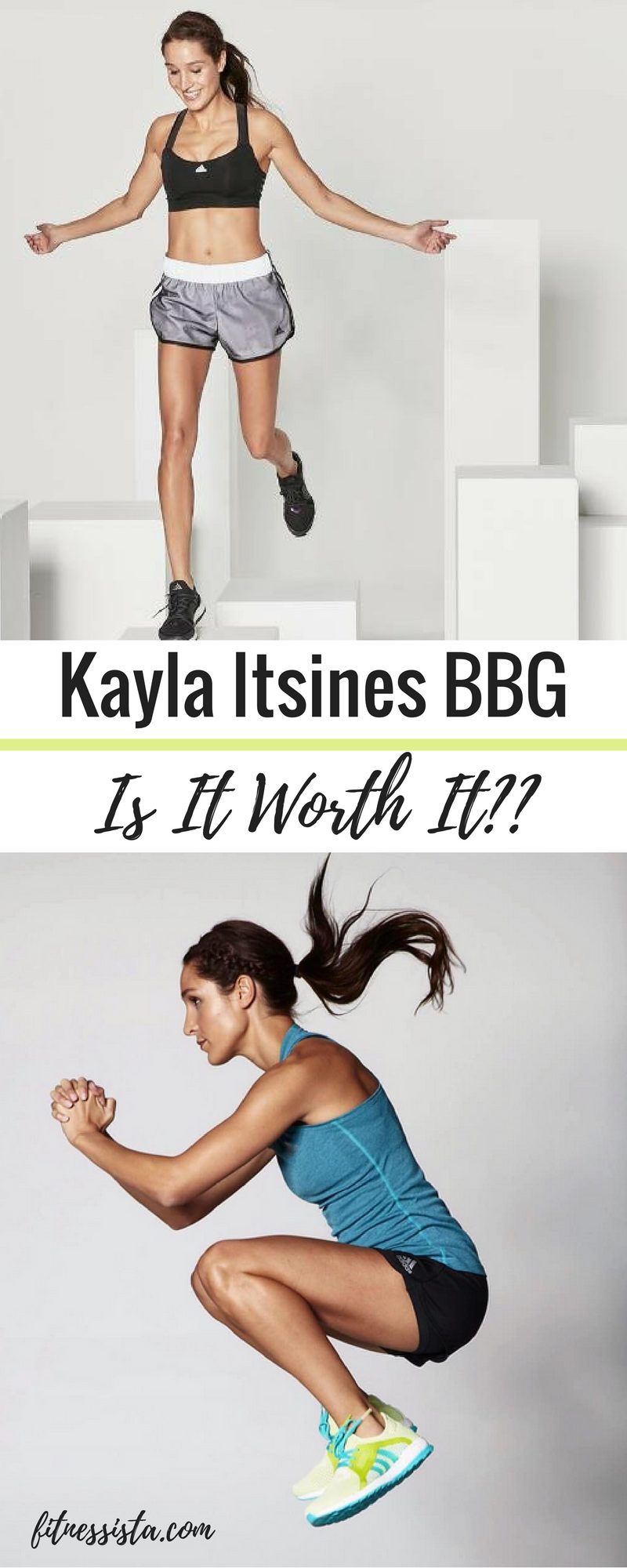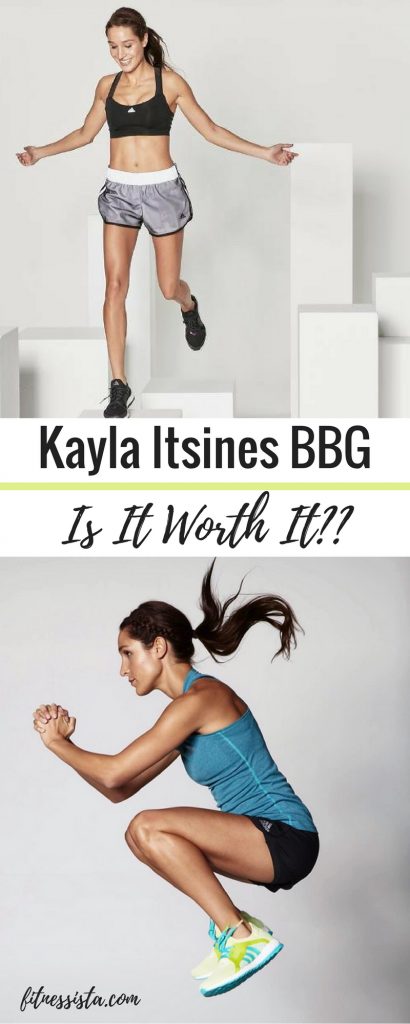 If you're looking for motivation and a structured plan, than yes, the BBG workout plan is worth it. I'm not convinced the 90-page meal plan is worth it because it included very basic meal ideas, making it not worth the extra investment. If I spend money on an eating plan, I want some new ideas.
Kayla herself is a powerhouse, and I really enjoy following her on social media. She has inspired thousands of women all over the world to make healthy changes, and enjoy fitness/healthy living, and that alone is something I admire.
Have you heard of Kayla Itsines or tried her plans? Who's your favorite "celebrity" trainer?
Just a heads up: comments like "Does anyone have the plan I can buy from them or you can send me for free?" will not be approved. Thank you for understanding and respecting the hard work that goes into creating plans such as these.
xoxo
Gina
Other Focus On Posts: