Hi friends!
Happy Monday! Hope your morning is off to a great start. <3 I'll be back later today with a recap from our fun weekend, but in the meantime, I'm excited to share the deets on a fitness class that I took this past weekend…..
YOU GUYS. I finally got to try Jazzercise after talking and thinking about it for years.
The verdict? I loved it!!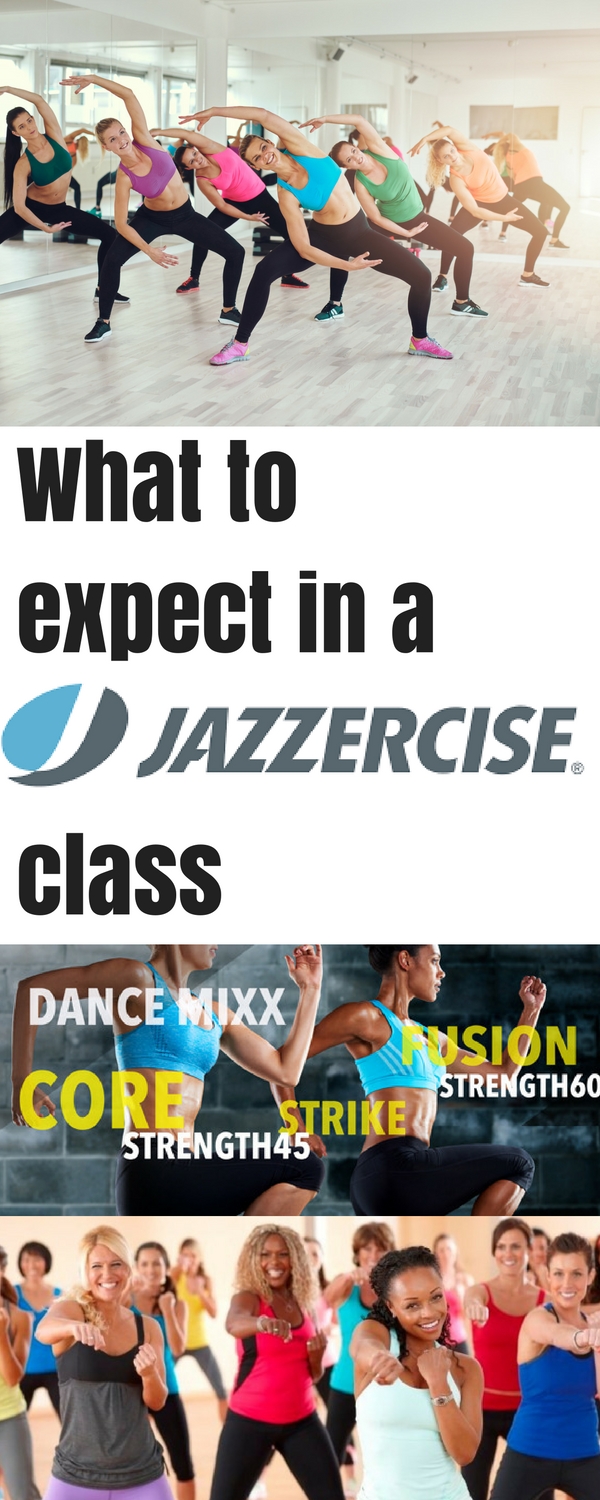 What is Jazzercise?
Jazzercise is a choreographed dance cardio class. They have a few different formats (some incorporate weights and interval training. There's a full list of types of classes here), and I was able to check out a Dance Mixx (cardio + weights) class in PB this past weekend.
When I told the Pilot I was talking a Jazzercise class, he was a bit confused.
"Wait, you're doing what?"
"Jazzercise! I've been wanting to try it."
"You know, my mom used to take Jazzercise classes on base, in Arkansas, in the 80s…"
"It looks fun. Plus, Julie loves it and if it was lame, she would tell me."
While I was driving to class, a couple of things crossed my mind.
What would the demographic be like? I'm always interested to see what age groups are in each class. For this one, I had no idea if they'd be mostly around my age, younger, or older. (It ended up being a pretty even mix. It was amazing!)
I also couldn't help but picture leotard-clad ladies spinning and jumping around me, performing complex sequences, while I stood there totally confused.
In my mind, I saw this:
In reality, here's how it really was:
Here's what you can expect at a Jazzercise class:
When I was arrived, I could see that it was definitely a mix of age groups. As an instructor, this is a huge indicator of the safety of a class. If there's a variety of ages and fitness abilities, the format is likely scalable to accommodate various fitness levels. Also, no leotards, high-top Reeboks or intensely-hairsprayed bangs. 😉
The assistant immediately walked up to introduce herself (so I only had to stand there looking awkward for about 30 seconds), so I could pay for class and sign a waiver. And then, we got started!
We went through different dances, and almost all of the songs were top 40. It's definitely fun to dance to songs you know!
As I mentioned before, this particular class was about 45 minutes of cardio and 15 minutes of strength with dumbbells. I ended up skipping the strength portion -I had crushed my legs the day before and didn't want to strength train 2 days in a row- but danced the entire time.
As far as the moves go, they were very simple and easy to follow. It was similar to Zumba in the format: we did the same movements for the verses and choruses of each song. There were definitely some classic jazz dance moves mixed with the ability to shake your booty a little, which I always appreciate. I really missed some good ol' chase ball changes.
Also, this is random, but I usually can't stand it when instructors sing into the mic. It's fitness, not karaoke. BUT, this instructor sang a little bit, and SHE WAS GOOD. It didn't bother me at all, and she was a great instructor. Her cueing was on point (so you knew what was coming next), and she contributed to the lighthearted and upbeat energy of the class.
I'm fortunate to have a lot of different fitness formats that I love (Barre! Spin! Orangetheory! Yoga! BODYPUMP!) and taking this class reminded me why dance cardio is my very favorite:
It doesn't feel like working out. There's something pretty magical about turning on some music, dancing your heart out, and looking at the clock to see that class is almost over. The time flies by, and I'll check my Fitbit to see that while I was partying and moving around, I was skyrocketing my daily step count.
It's great cardio exercise for the general population. As long as you don't have any joint or health contraindications, there's a good chance dance cardio would be a generally safe choice.
It's good for your brain!! Dance challenges your body and mind in an entirely different way since you're moving laterally (so much of exercise is forward and backwards movement), turning, and constantly adjusting to learn the combos. This is one of my favorite studies about the benefits of dance cardio.
What to wear:
Comfortable sneakers that allow lateral movement
Comfortable clothes (I think shorts would be ok, but I'd go with crops or tights and a tank top)
That's it!
I'm excited to try out another class when it works for my schedule -it can be tricky to get into new classes with my teaching schedule + weekly OTF class- and seek one out when we're in Tucson.
Have you tried a Jazzercise class? What did you think about it?
Did you ever have an expectation of a workout, and find that it was completely different?
xoxo
Gina
More Focus On posts: