Hey hey hey! How was the weekend? Hope you had a great one. New post up on the PBB site here! Huge congrats to the winners of our Wild Friends Friday Faves giveaway: Lauren S. and Melissa. Both of the lucky ladies have been emailed! Stay tuned for more giveaways coming up, plus the usual Summer Shape Up and Blogiversary giveaways. Mark your calendars for July 11 for the Summer Shape Up party; it's going to be a good one.
Our weekend started off at full speed, and the slowed wayyy down into pure relaxation/resting mode. Friday, our adventure was Belmont Park per Liv's request. I told her that I wouldn't be able to ride everything with her since P is too little, and she was like, "I want to go by myself."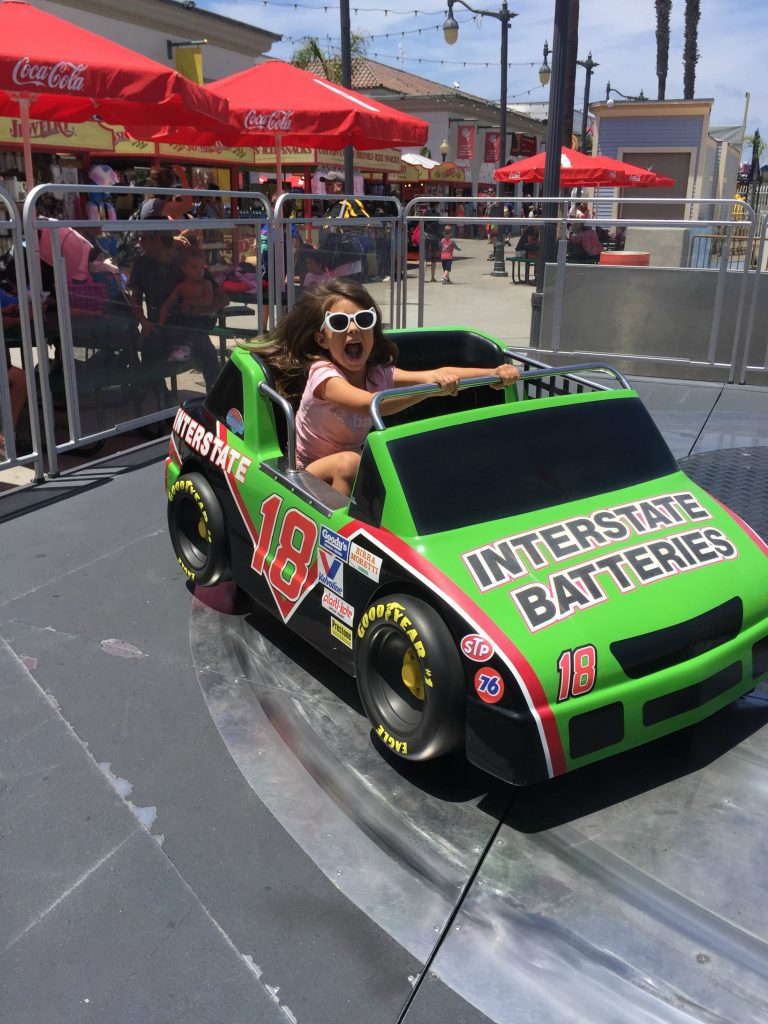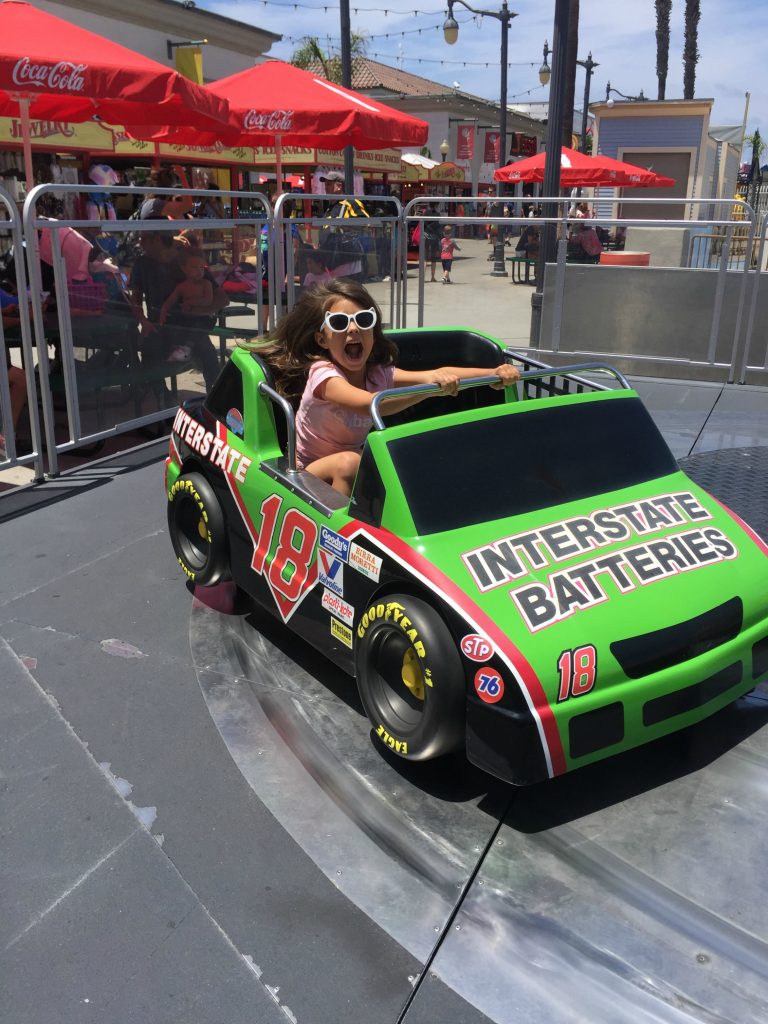 She giggled the entire time. She rode all of the kids' rides, we shared a soft pretzel, and then headed home to hang out for the evening.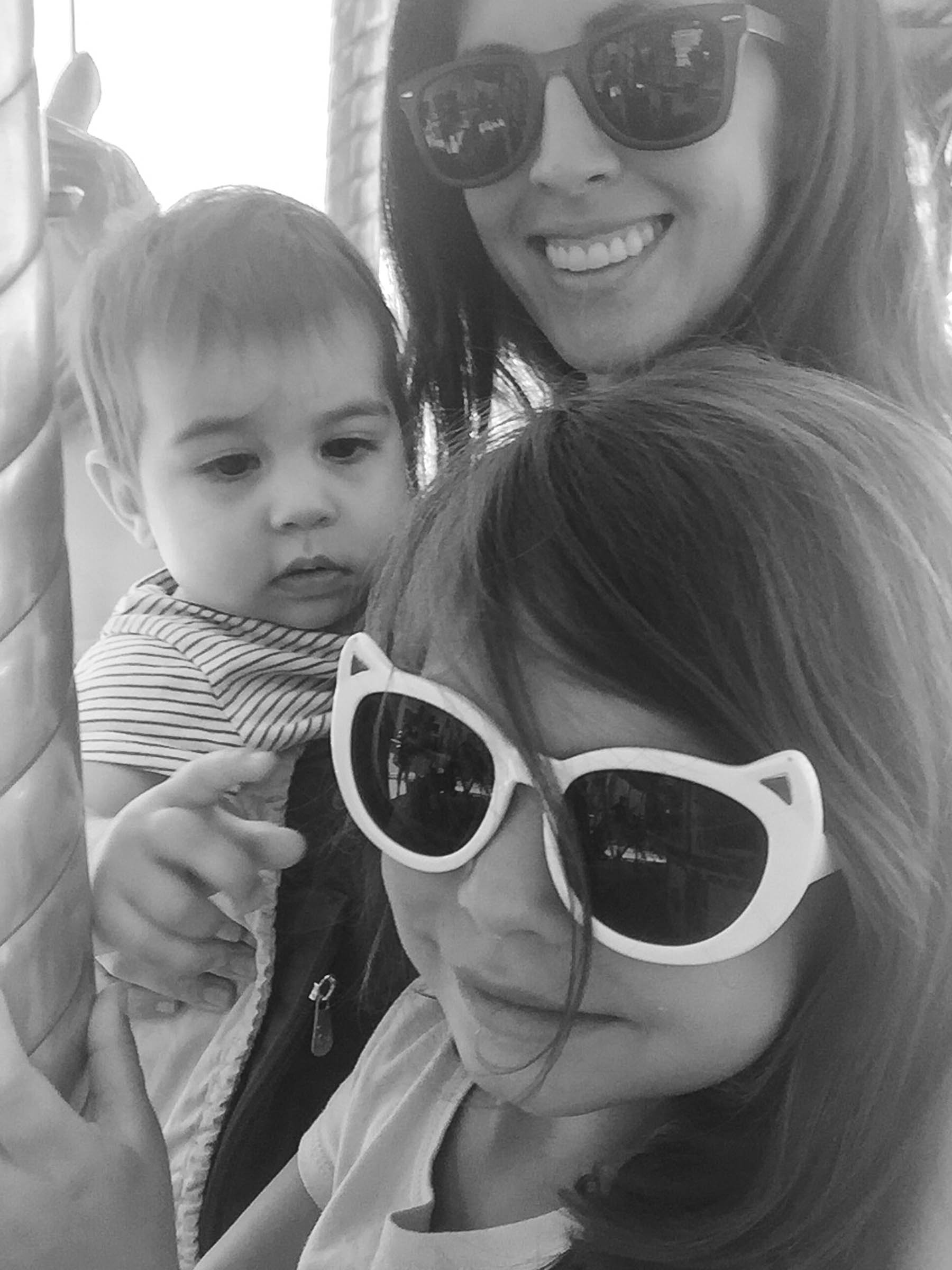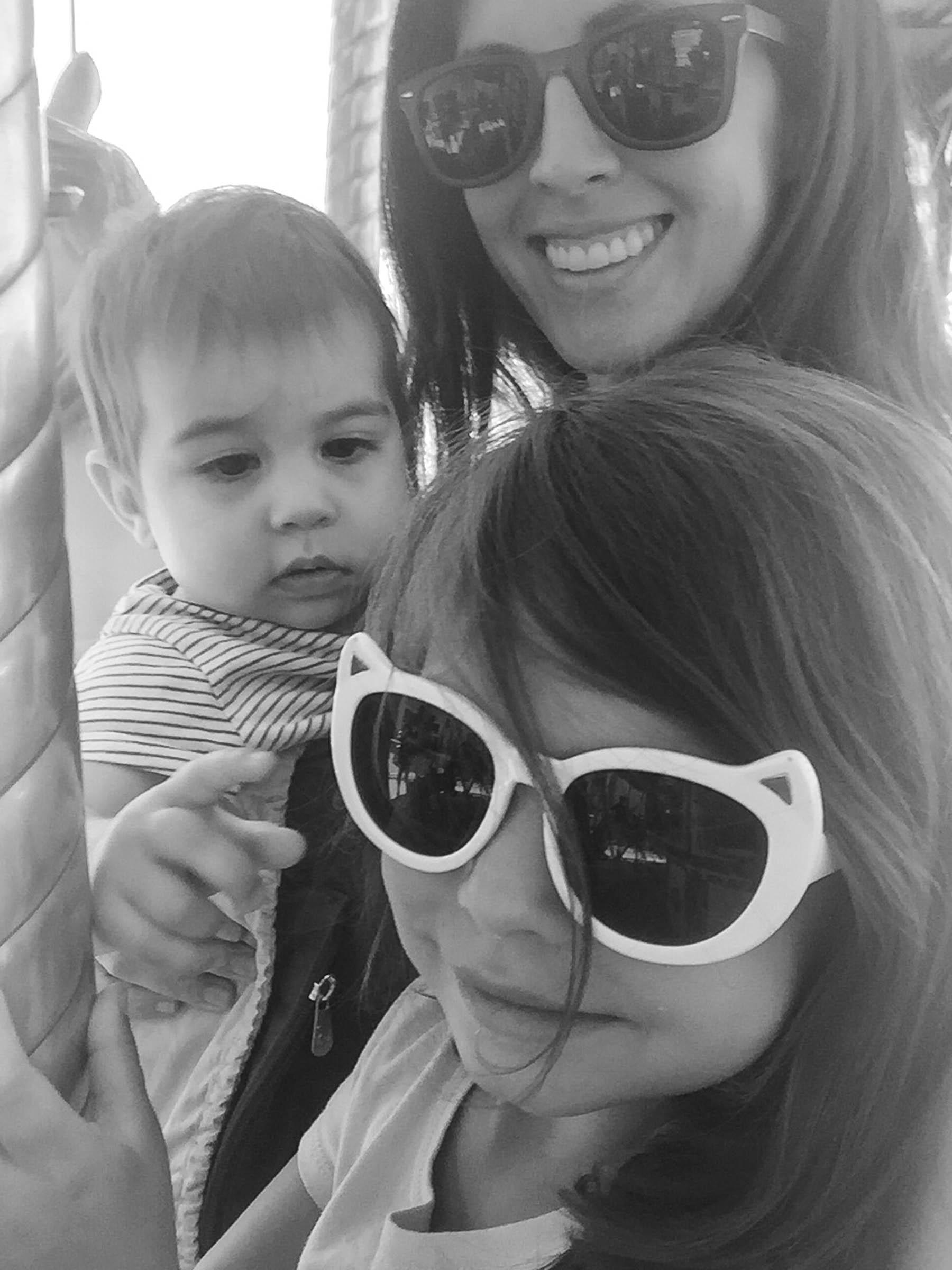 Friday night ended up being one of those on-the-fly recipes that turned out really well. I'll share all of the details in this afternoon's post, because it was so easy, and so so good.
Saturday morning, we went on a donut hunt. We were all wanting donuts (THE PILOT DID THIS TO ME! haha), and googled for the best spot. Apparently Donut Bar downtown is THE PLACE. Every knows it, too, because when we drove up and the line went down the street (maybe 75-100 people in line), we said "forget it" and headed to choice #2: Nomad Donuts.
Nomad Donuts is a cute little spot with an amazing selection of regular baked and vegan donuts, in addition to coffee drinks. It was also busy, but nowhere near the insanity of Donut Bar. (The plan for Donut Bar: go back during an "off" time <— not a Saturday mid morning.)
Anyway, Nomad did not disappoint.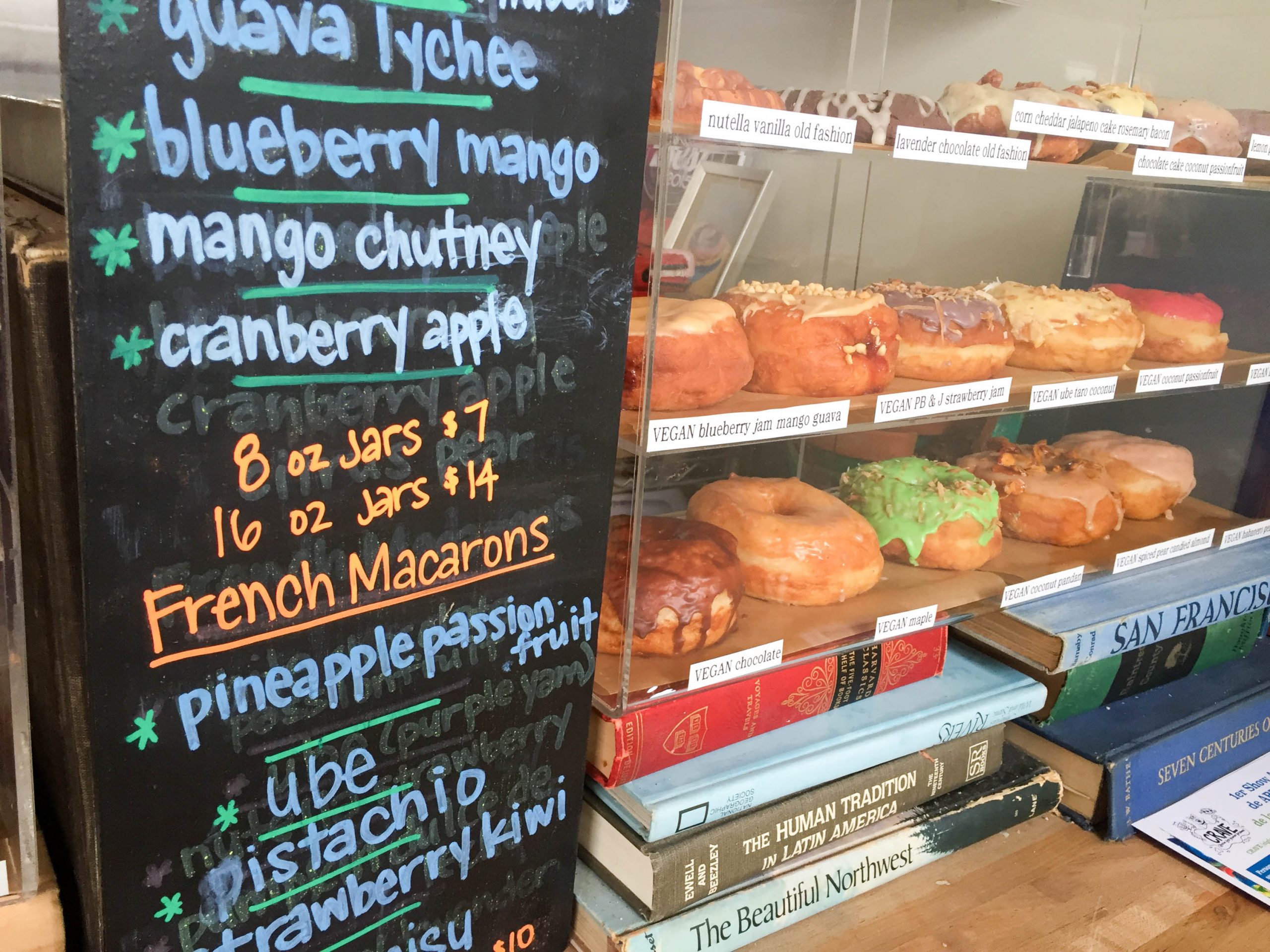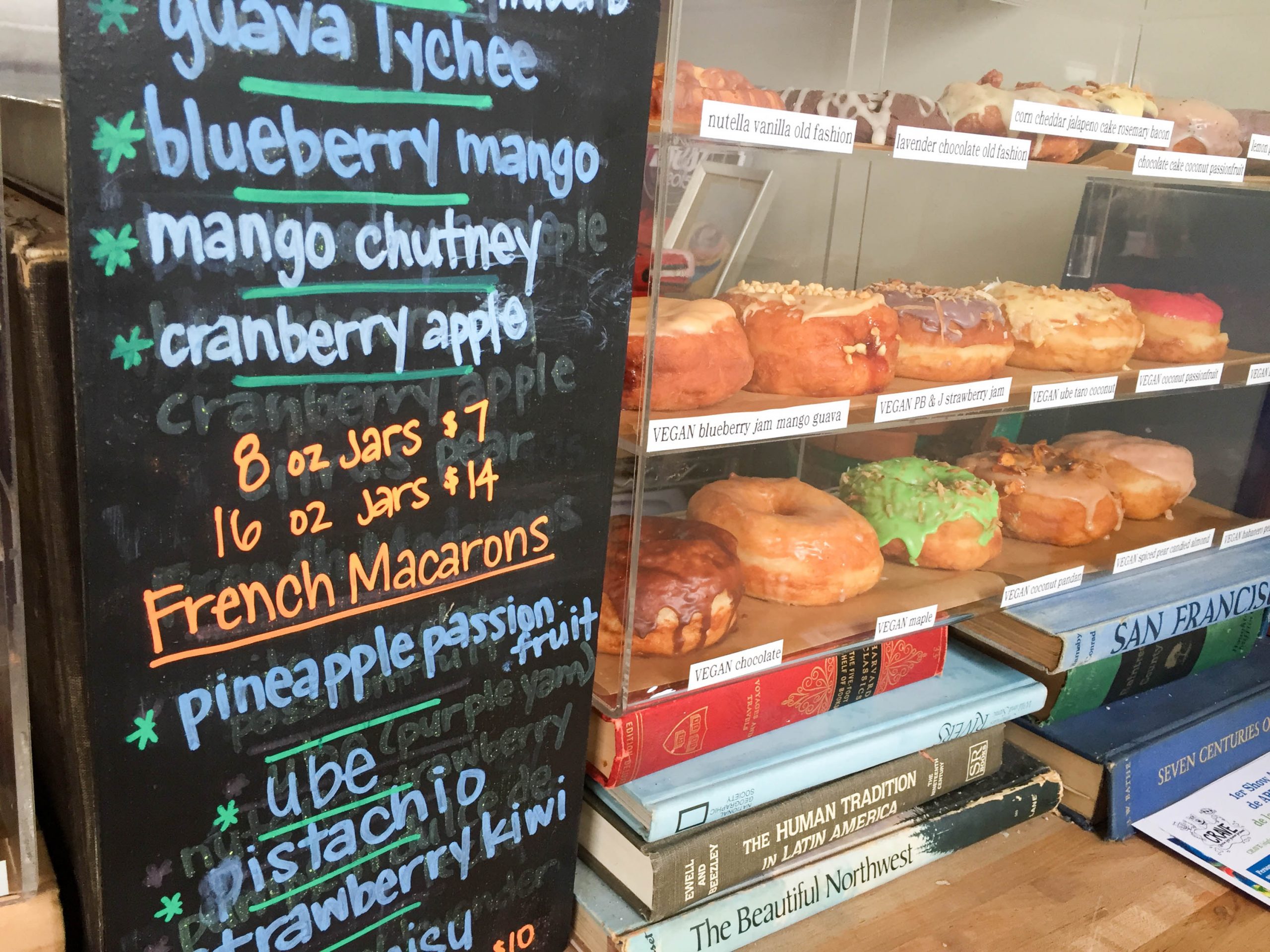 Liv and I picked a selection of regular and vegan donuts, plus some donut holes for the road. 😉 They were all good, but the vegan peanut butter with strawberry jam stole the show.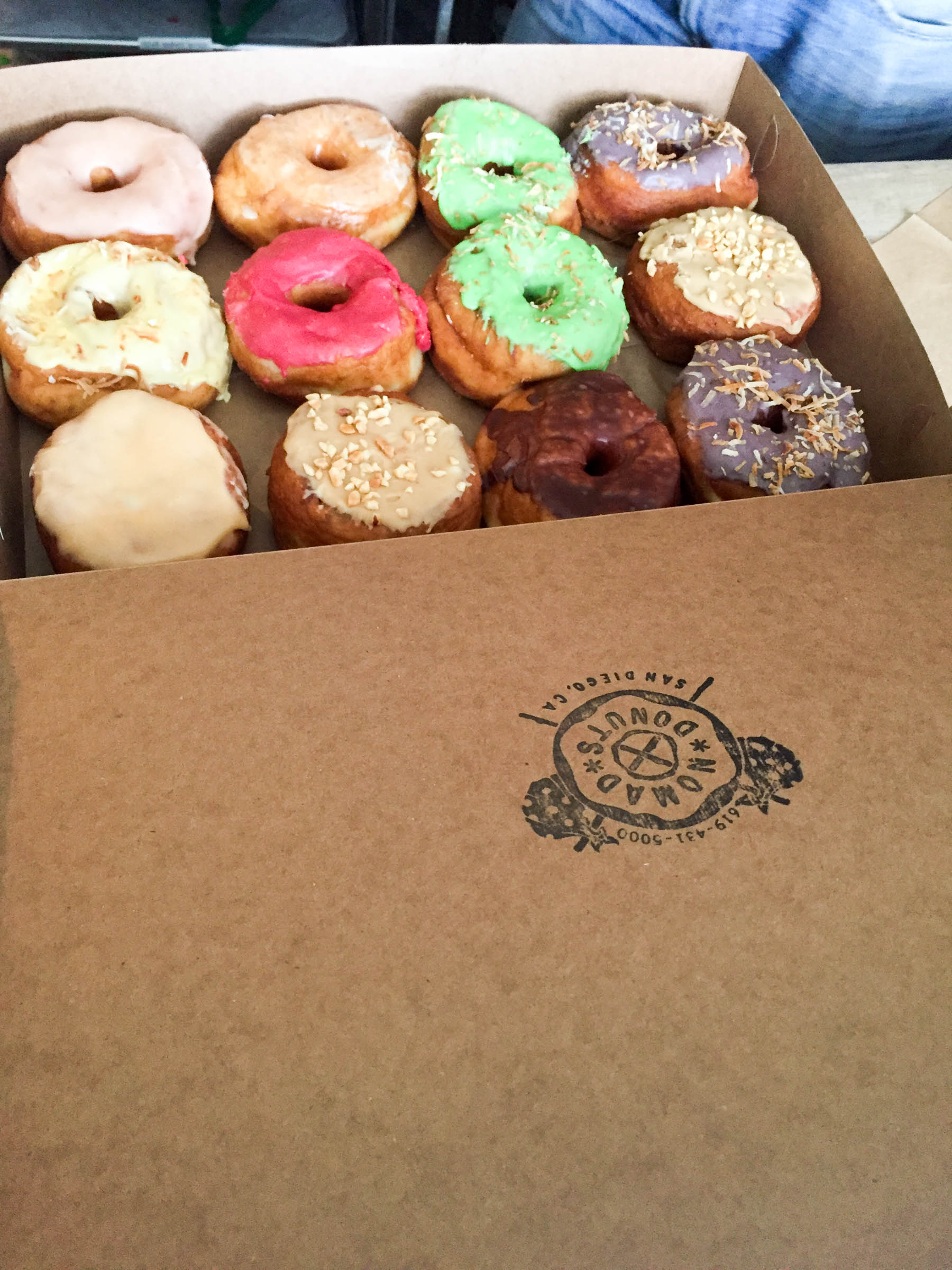 This is my chocolate lavender donut, and it was everything.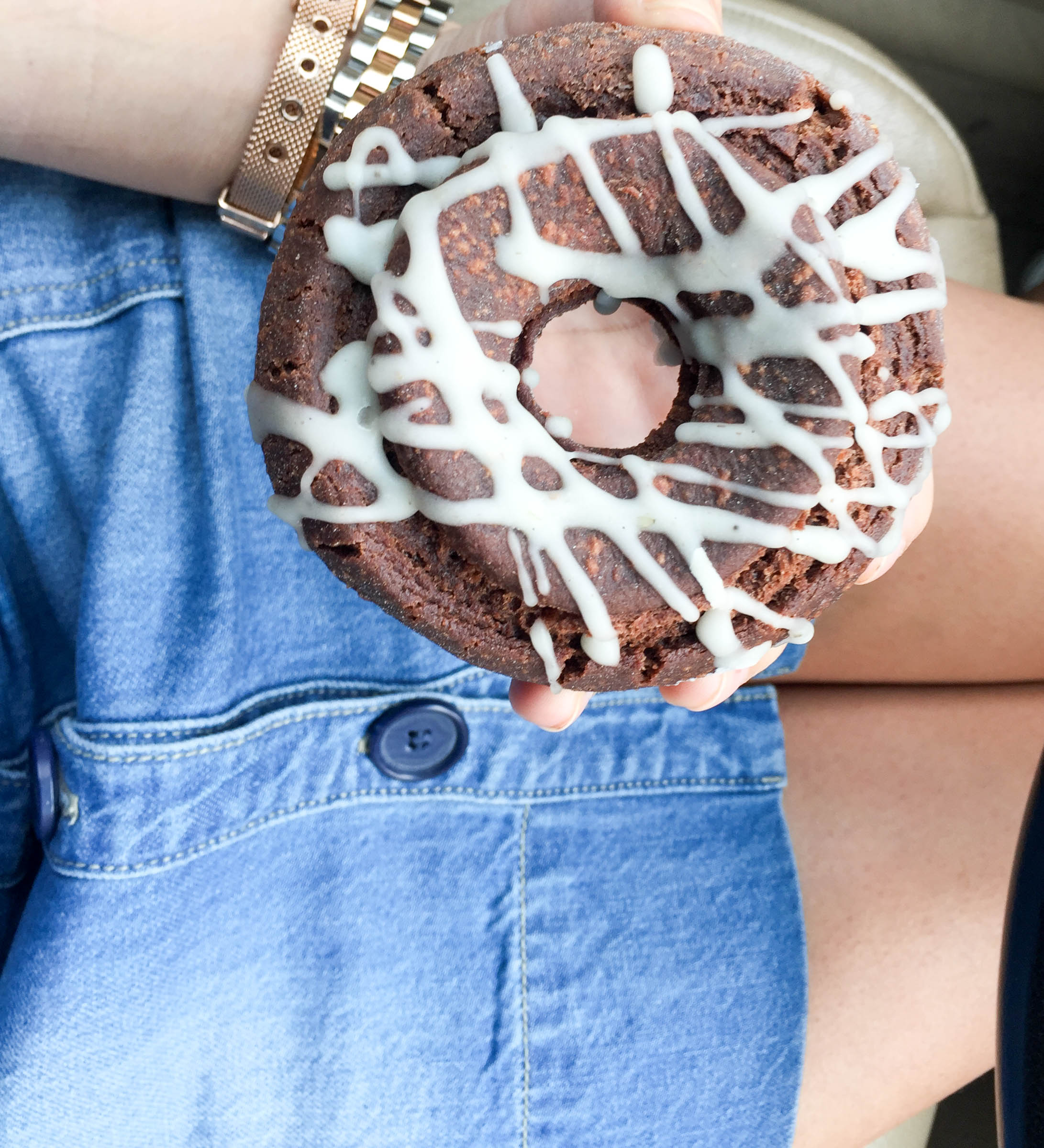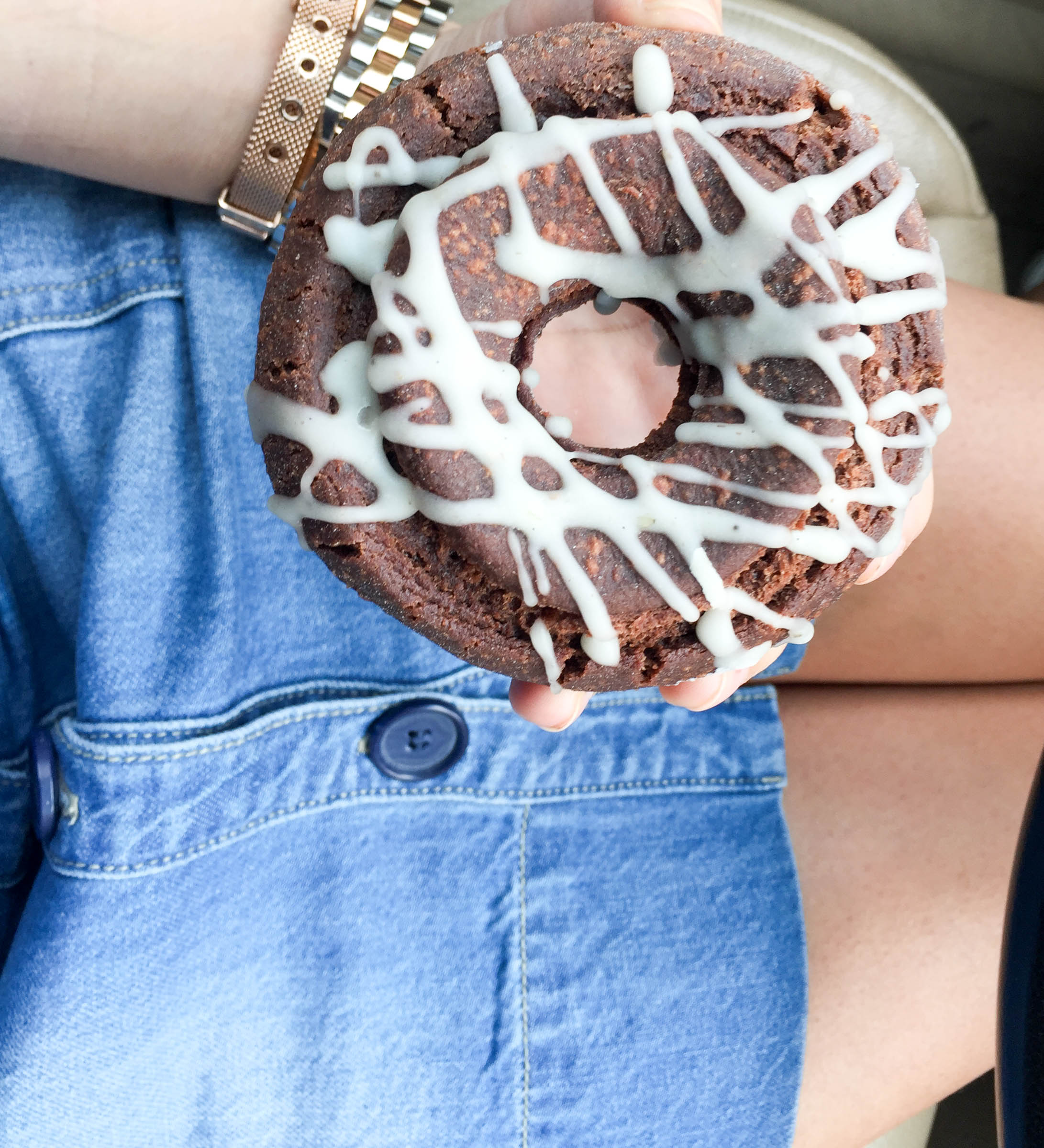 (Skirt is here from my RTR Unlimted Subscription <— referral link and you get $30 to spend. Just saw that to buy it it's on sale right now and I really like it so…..)
I also have to show you P's morning ponytail. I can't believe how much hair this little lady has! Usually babies' hair will fall out -at least it did when I was a baby and also for Liv- but nope, P still has all of hers. It is amazing.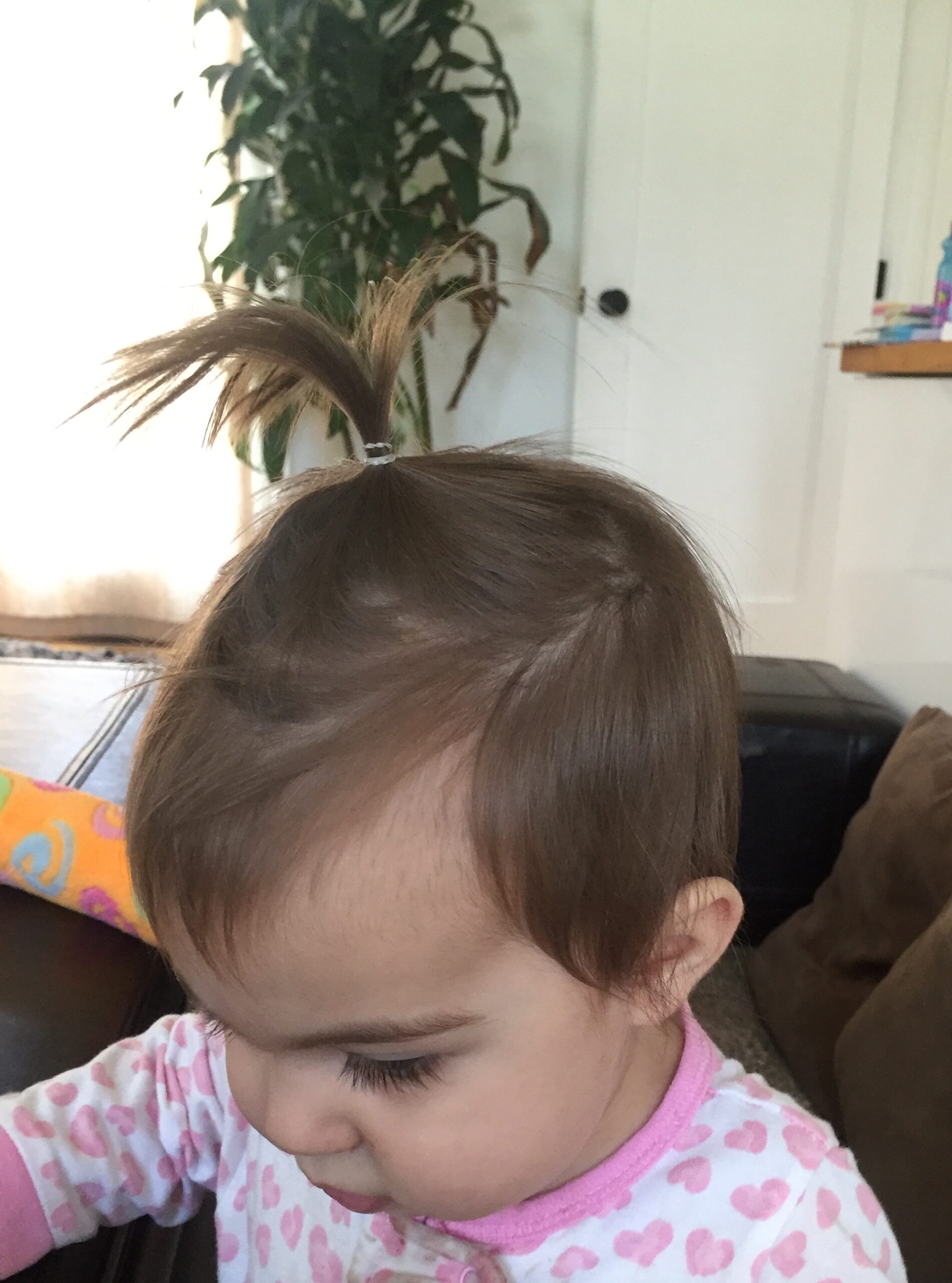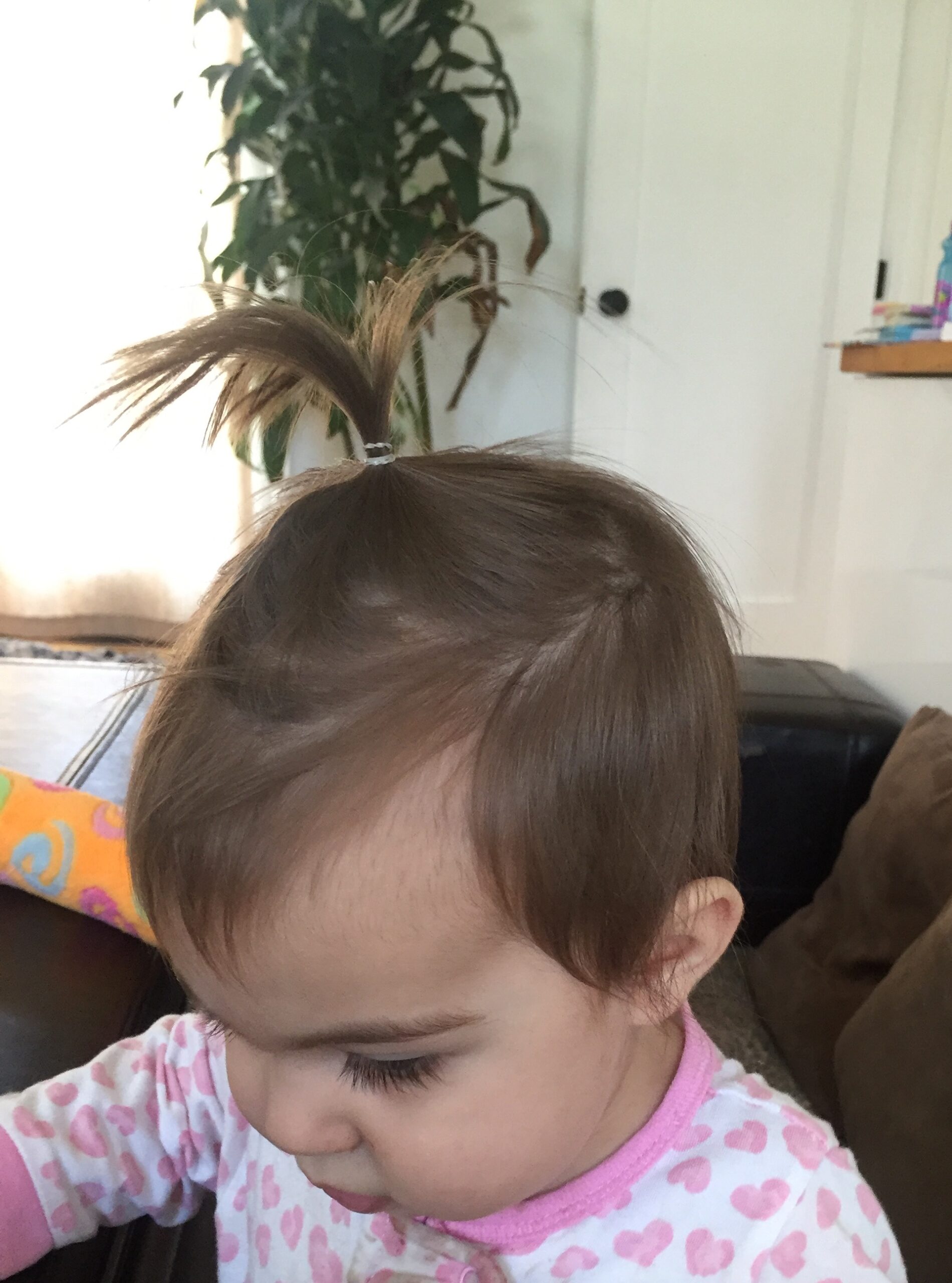 Saturday afternoon, Liv came down with a fever, and the Pilot also got struck by the funk. We used to have good immune systems, but then they disappeared? I don't even know. We've been sick more times in the past few years than our entire marriage. P and I are still fighting the good fight on this one (fingers crossed). Saturday night consisted of Rancho's takeout (I had turkey chorizo with eggs and beans), and Zootopia on the couch with the fam.
We just laid low around here yesterday, taking care of Liv, playing with P, and getting chores done. With how much the Pilot traveled last month, it felt nice to have a relaxing *normal* weekend. I also taught a Zumba class ("Cheap Thrills" in my latest face) and a barre class.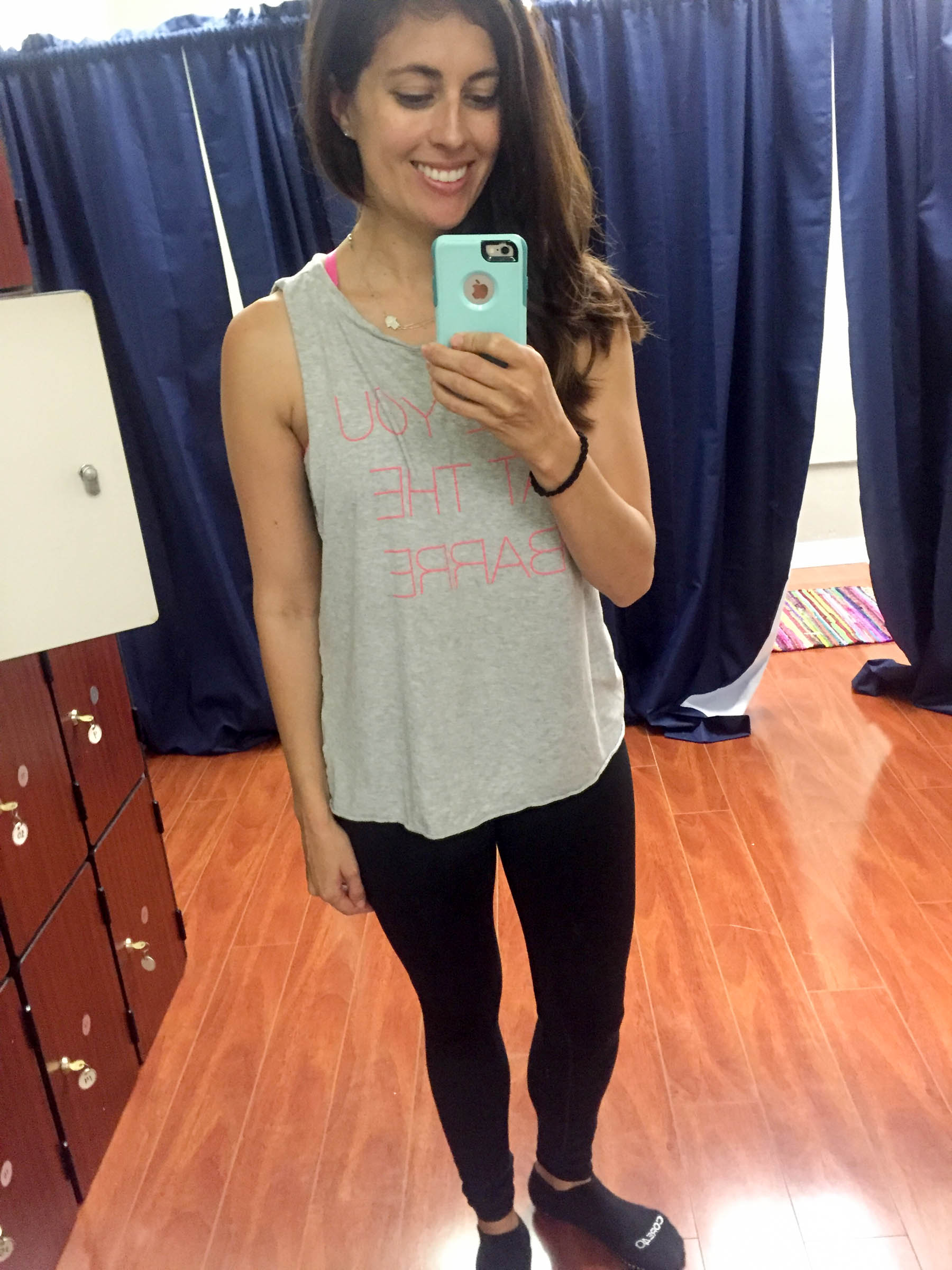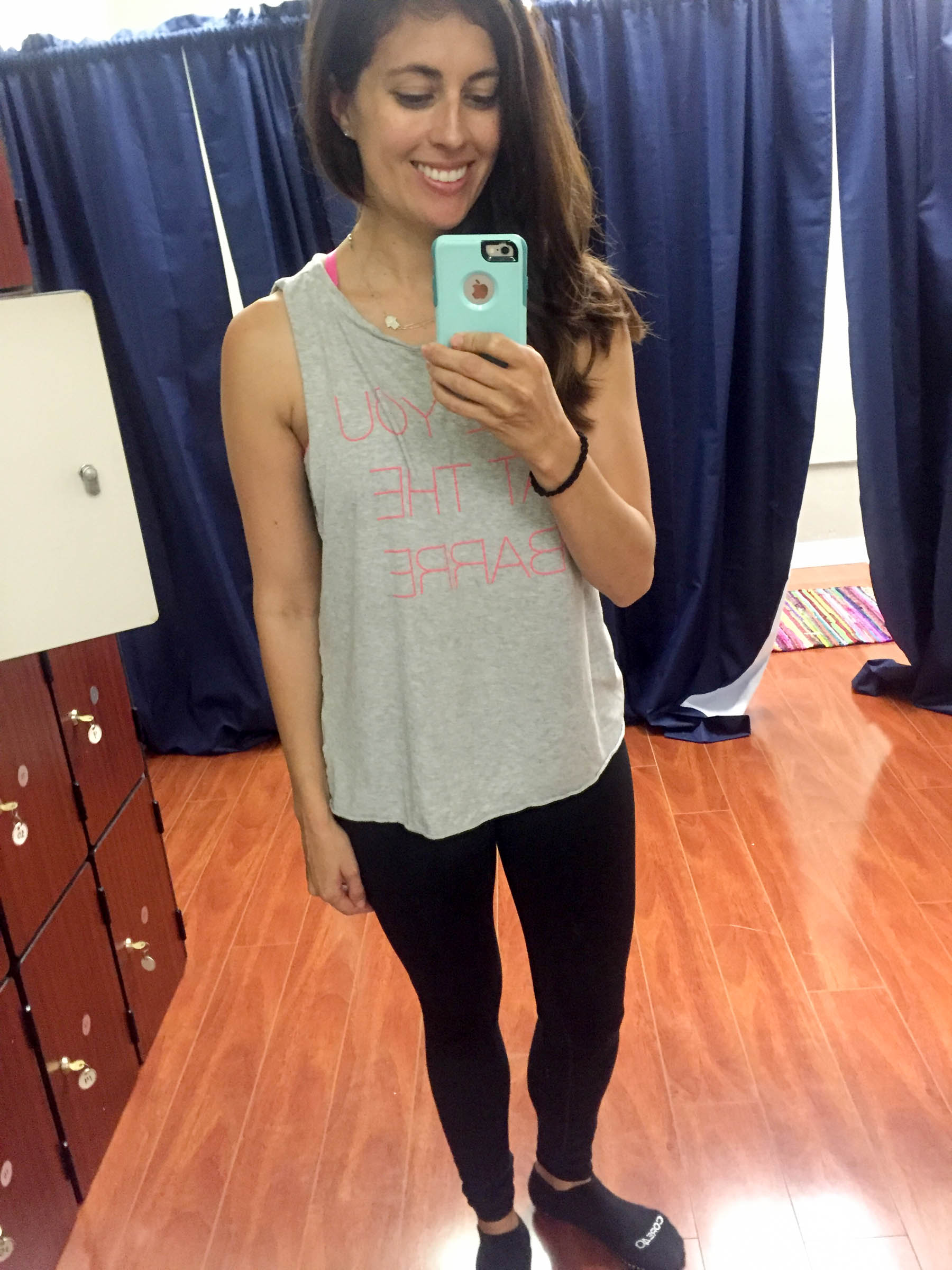 What was the highlight of your weekend? Any fun plans or fitness events? What's your city's most popular dessert or foodie spot? I'm surprised how many hyped-up places there are in San Diego. So many spots with long lines, and all of the ones we have tried have been worth the wait.
Happy Monday! See ya later today with that recipe.
xoxo
Gina
Need a workout? Check out this Sprint Ladder workout and this total body circuit.