Hiiiiii! Happy Fit Tuesday! Hope you're having a great morning. <3 I've got a Fit Tuesday workout for you below, but first, Bella says hello. 🙂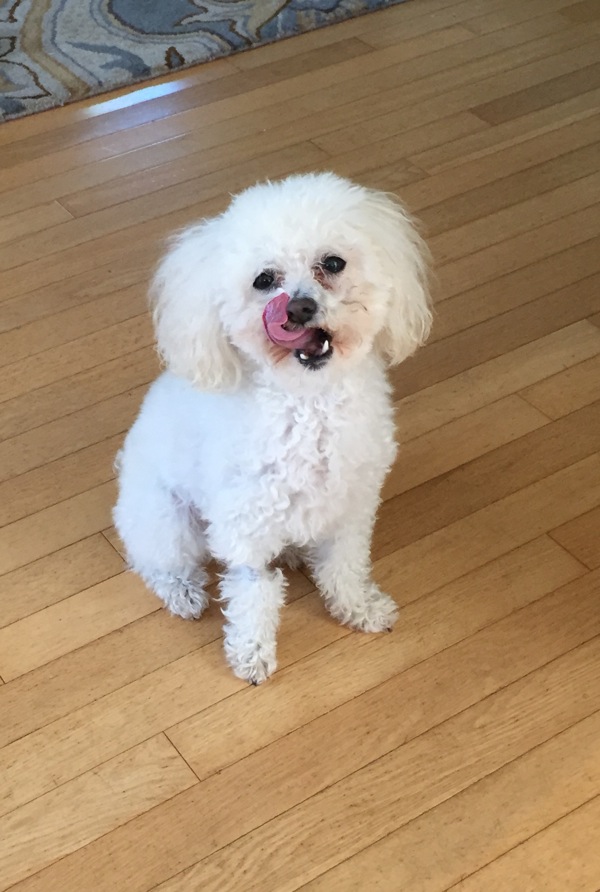 (She also says, "Give me all your chicken.")
Brunch with Madre
We've had a blast with madre here. After we picked her up from the airport, we headed to Great Maple and the Hillcrest farmer's market. We walked around the market until it was time for our table to be seated, and then we enjoyed maple-bacon donuts, coffee and mimosas.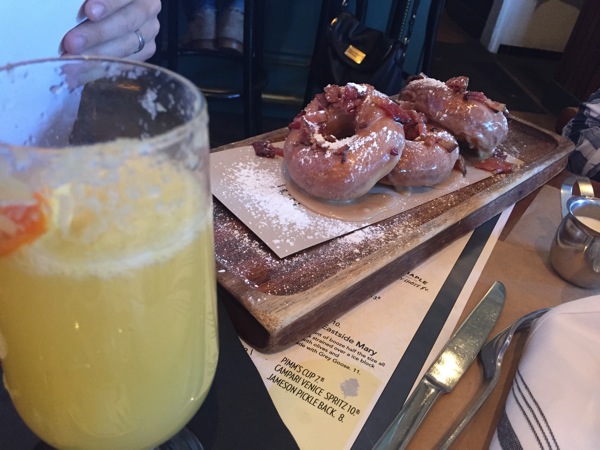 Liv loves the French toast, and since it's a little too big for her to eat on her own, we help her out with it. 😉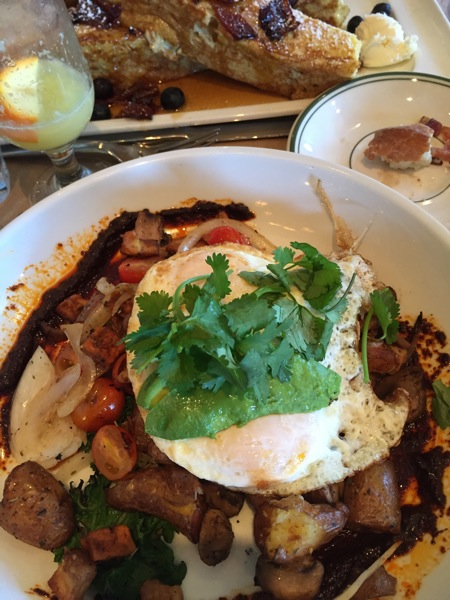 I was really tempted to get the avocado toast again, but on a mission to not be boring and try something different, I rolled with the vegan hash + 2 eggs on top. It was GLORIOUS. There were potatoes, sweet potatoes, mushrooms, kale, tomatoes, and smoky Harissa. So so good.
A snack I've brought back from the past: (Greek goat's yogurt, berries, cinnamon, hemp seeds, almond butter, and a drizzle of honey)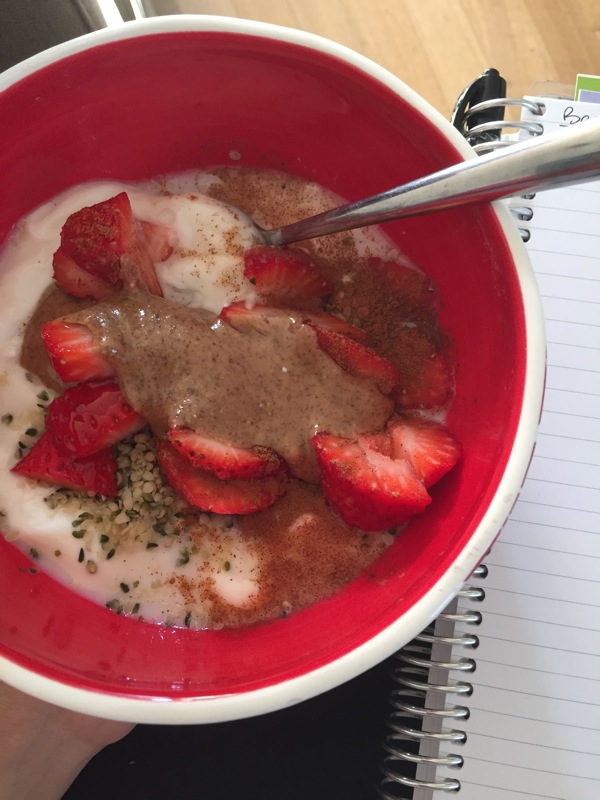 Since brunch was so filling, we kept it casual at home for dinner: grilled chicken (with cumin, coriander, garlic, salt, pepper, and ginger), coconut oil roasted sweet potato rounds with sea salt, and an impromptu kale salad, which was similar to this one.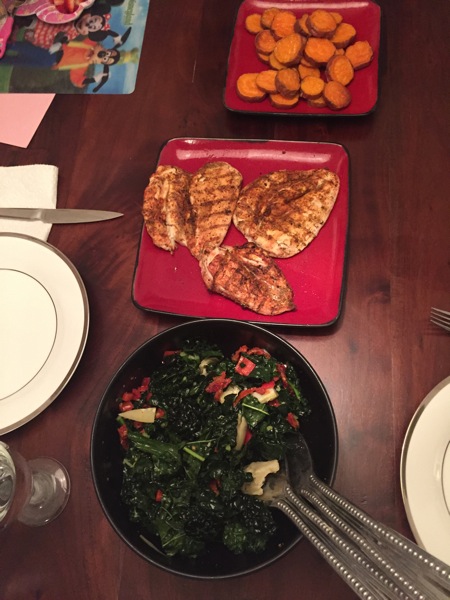 Fit Tuesday Workout
Today is Fat Fit Tuesday! In the spirit of putting a little spin on day well-known for its "live it up" traditions, I put together a circuit workout. It has strength segments and cardio blasts, which is my favorite way to train. All you need is a pair of dumbbells!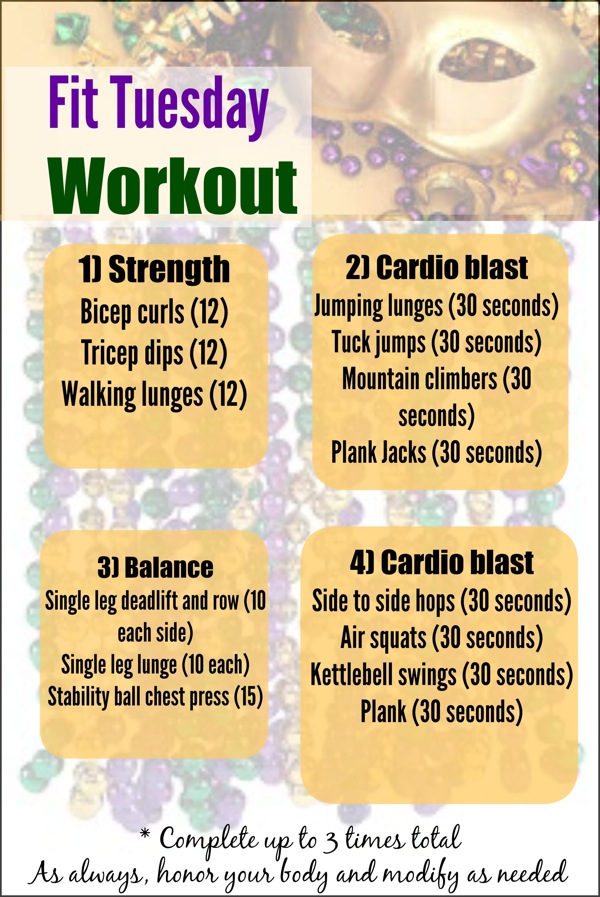 (Last year's Fit Tuesday workout is here!)
Let me know if you give it a try! <3
xoxo
Gina
Do you order the same things from your favorite restaurants or do you like to switch it up? How are you celebrating Fit Tuesday today?? xo