Hi everyone! Thank you so much for the fun comments on our goofy Christmas pictures. Hope ya'll had a Merry Christmas and are spending this weekend with those you love <3
I guess I like this guy enough 😉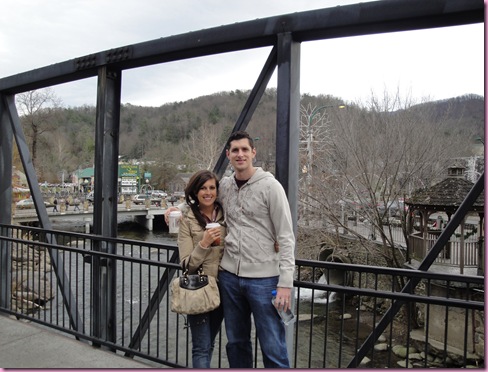 We had an awesome Christmas Eve walking around Gatlinburg with the in-laws.
Gatlinburg is a supercute little town, with stores and restaurants lining the main street: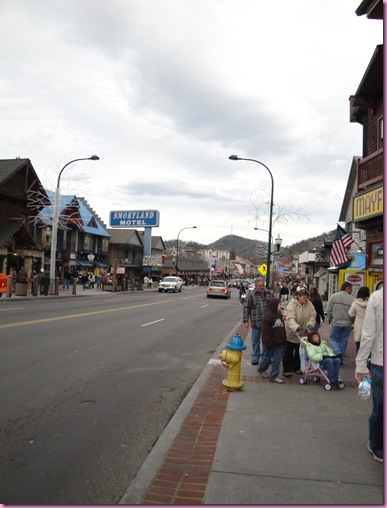 They have a ski lift, for an aerial view of the town and forest (which you couldn't pay me enough to get on)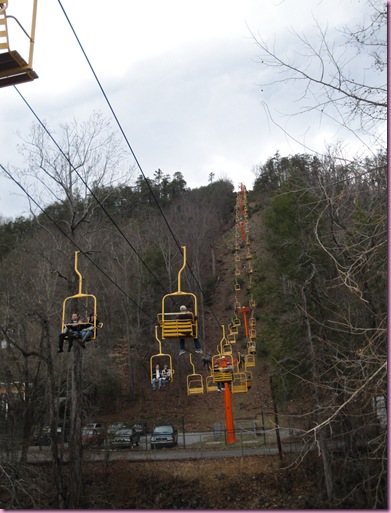 A haunted mansion: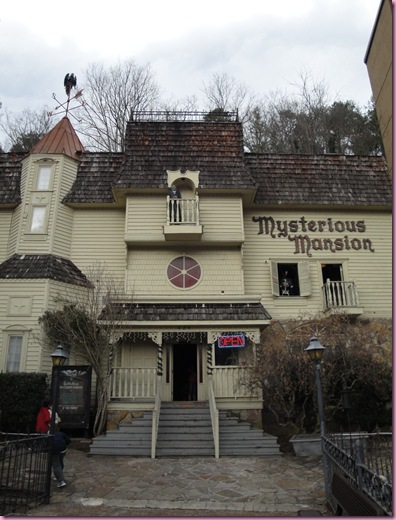 Jack Sparrow riding a segue way?!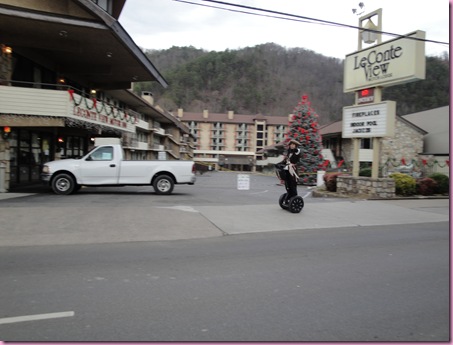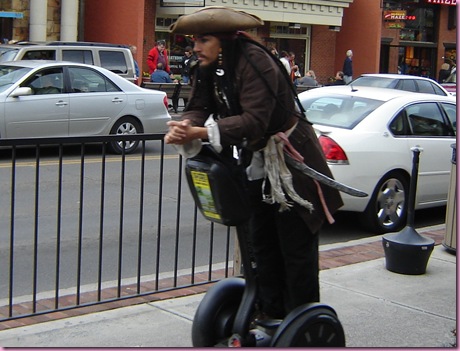 And FUDGE galore!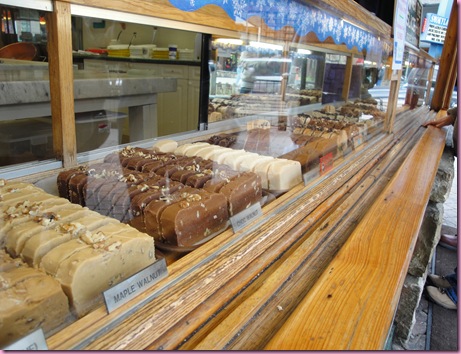 We all shared a piece of dark chocolate fudge. And it was homemade, soft, fluffy, foodgasmic.
We stopped at a restaurant, but they didn't offer much that I wanted to eat.
So I chose a honkin' piece of steamed broccoli: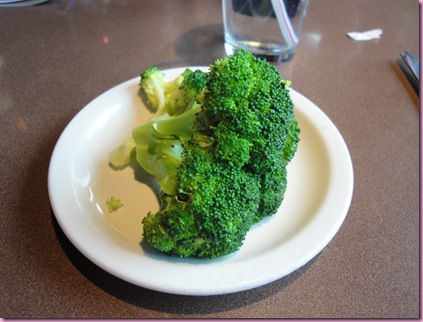 And a Larabar from the depths of the purse: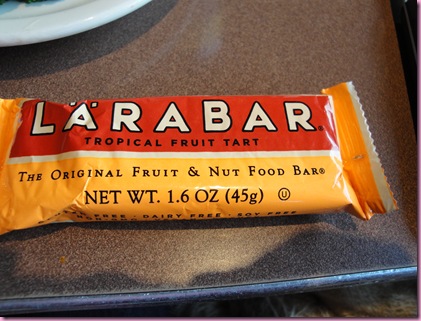 Happy kids 😀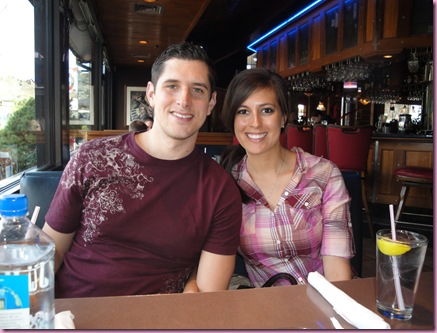 When we got back to the cabin, I made a salad beast: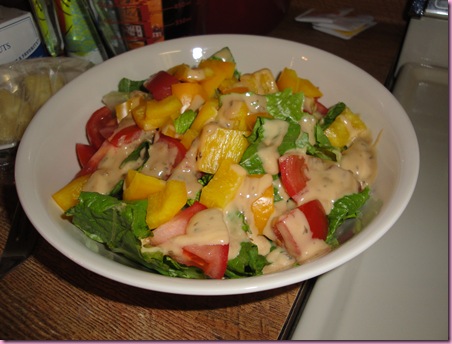 And a little later, we had dinner: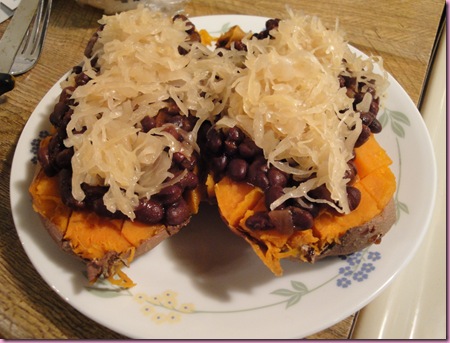 A GIANT organic sweet potato with sauerkraut and some Amy's vegan chili
Ginger-gize: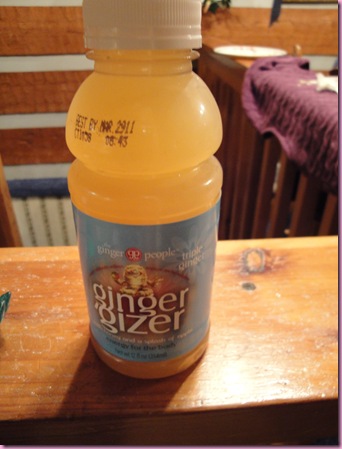 And we shared these vegan cookies for dessert: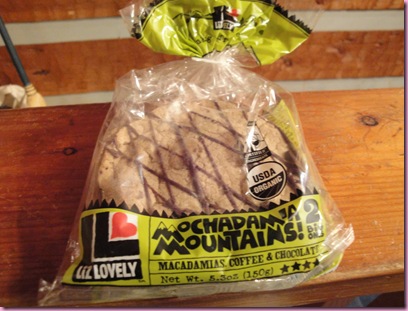 (Mochadamia Mountains! Appropriate, right??)
Workout-wise, I did two 20 minute yoga podcasts (power yoga #3 and #4 from YogaDownload.com) and spent some time lounging on the couch with a book 😉
Gorgeous scenery: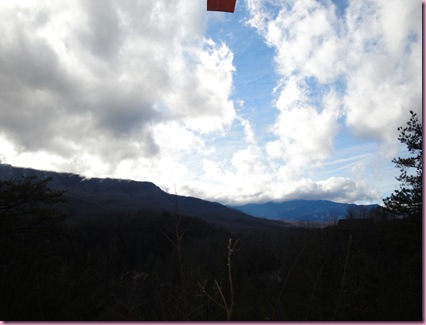 We're about to pack up and head back to Valdizzy, but I'll be back tonight with the rest of our trip re-cap 😀
Have a fabulous Saturday!
Much love,
G$