Hi everyone! Hope your Saturday night is going well…and that you're not spending it in a car, like yours truly 😉 At least I have a puppy and some eye candy.
Christmas in Gatlinburg was lovely <3
We chilled on the deck for a little while, waiting for our little nephew to wake up and open presents with all of us.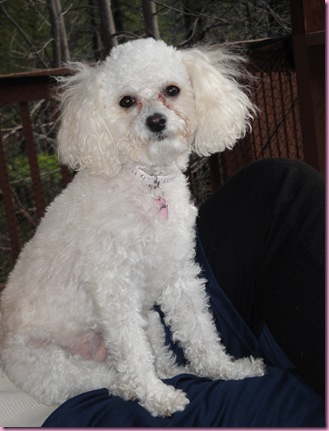 After opening gifties (Santa was very good to me), and having bfast (a sludge), we hit up Gatlinburg to walk around and had Mexican food for lunch.
I chose the vegetarian burrito (sans tortilla) with black beans.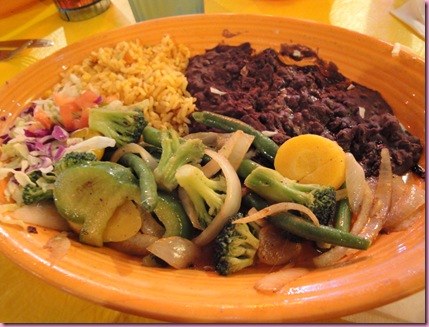 (Didn't munch the rice… not a fan)
And had the most delicious soft and fluffy corn masa with it: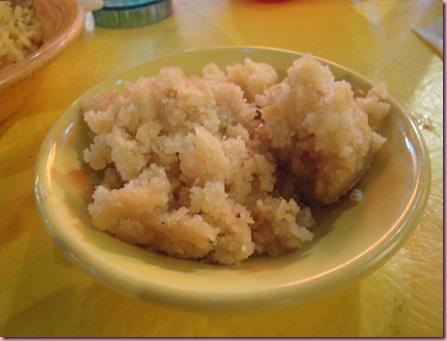 In a nutshell (corn husk?), Masa is tamale filling. So. stinking. good. Next mexi-meal we have at our casa, I'm totally making this for a side dish.
We walked around the little shops down the street: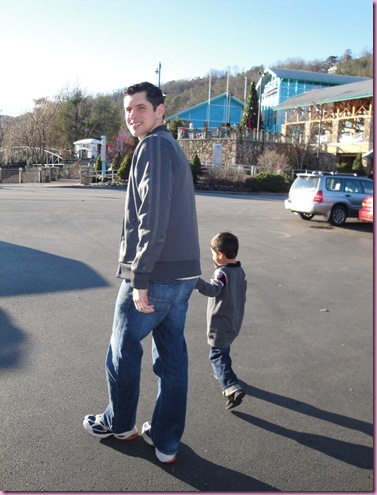 Little buddies 😀
We also went to the AQUARIUM!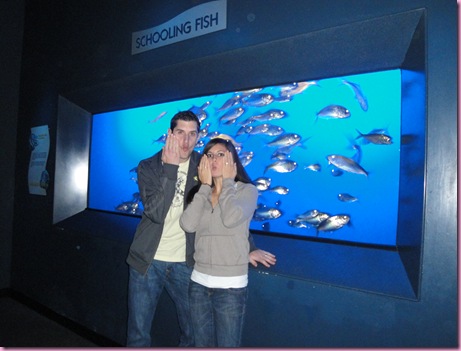 Fish faces!
The pilot held a crab thingamabob (yes, that's the Latin name for the species)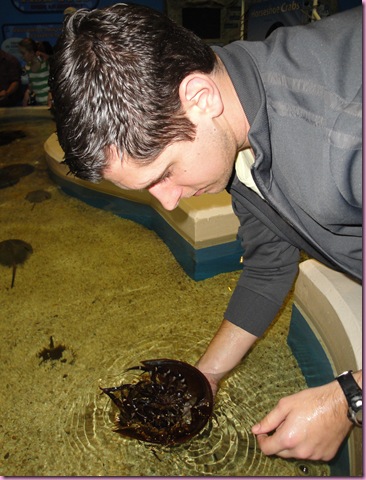 (You hold them upside-down, so you can see the legs and pinchers)
I showed a piranha my chompers: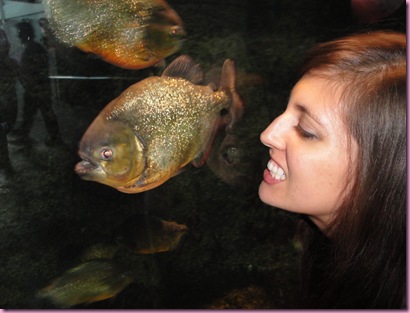 Let out our inner children (like it's unusual)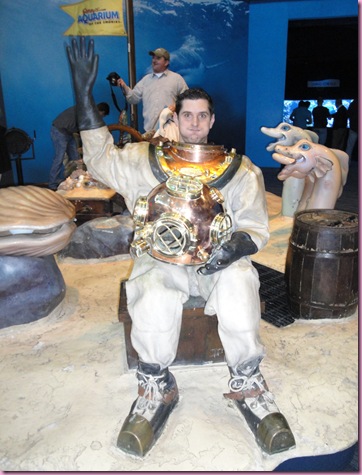 And saw a LOT of really cool fish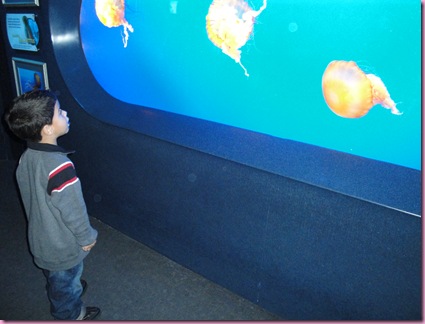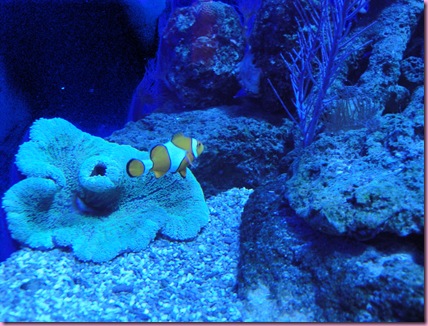 (NEMO!)
When we got back to the casa, the fam finally got in on some S'more action 😀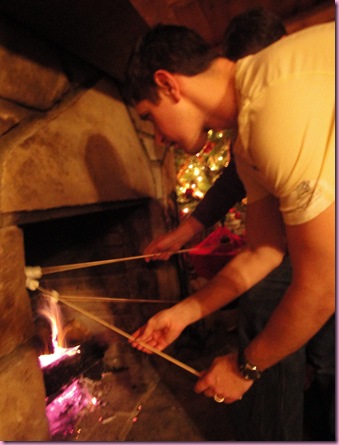 I used the healthier ingredients that were posted a couple of days ago, and it was pretty much face-rocking amazing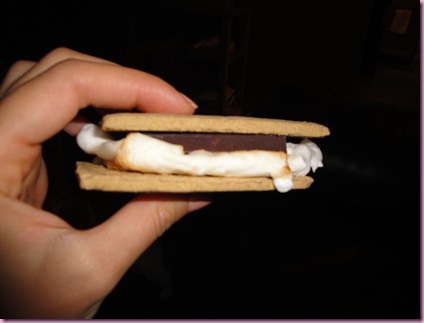 (Multiply that by two…ish)
Cap it off with some Bad Santa and The Christmas Story, and crashing out with my pilot. He got to spend the holidays in the states instead of in the desert, where he was last year. That was the best gift I could wish for 😀
We're about an hour from Valdosta, so everything should be back to (ab)normal around here then 😉
Have a great night <3
xoxo,
Gina
Upcoming:
I'll show ya a couple of my Christmas gifts tomorrow… one's strictly for bloggy purposes. I hope you like it 🙂 Any guesses? It's something I've wanted since I was born. Haha, since last year, but you know what I mean 😀
A musing on eating differently than your family members and why it's totally ok to do your thang and own it 😀