Remember when I was super excited about my Old Navy sale spree?
Page the fail whale, because it wasn't as glorious as I'd anticipated. I'd give it a 2/3 for the fact that I liked the tops and the dress a lot more than expected, but the things I was most excited about (the jeans!) were no bueno. 
Problem #1: they didn't fit. At all. The fabric was also thinner than expected. The good news is that I returned them in the store and got a gift card that could be used for Banana or Gap, so Livi ended up coming out on top with some Baby Gap finds after my shopping fail.
Along with the everything snowman, holidays, hot cocoa and Christmas lights, I'm also stoked for some fall/winter accessories. These kind that are extra special because in Tucson, they're fairly short-lived. On the list: blazers, boots and scarves.
This season, I especially love the hued and textured blazers, funky wool jackets, military style casual jackets and classic trenches.
-Here are some cute ones I've found: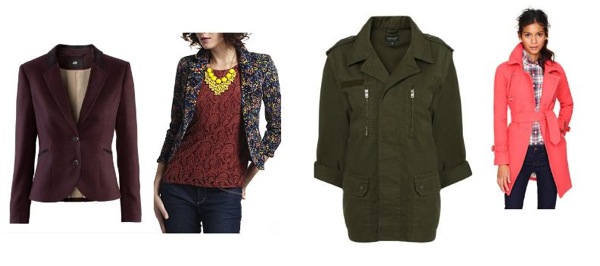 -BOOTS! I looooooove boots, but can almost never justify the cost of pricey ones (like the Tory boots below). I really love the boots at Aldo. For the price, they're pretty decent quality.
Here are some of the boots I adore (in the market for a brown pair since I have a black pair I love already):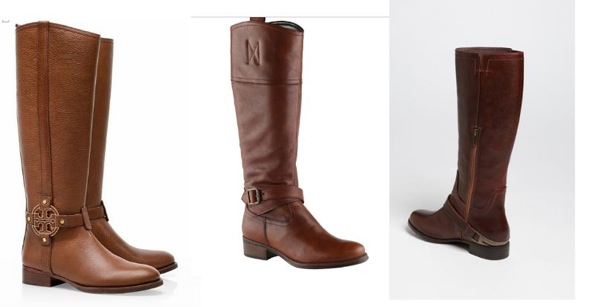 Amanda riding boot (I die) 
 UGG boot (love the color!!)
For the longest time, I had NO clue how to wear boots. Ok, let's be real, I still have some issues (like the awful ankle pair I bought last year and have worn once). Thank goodness for fashionable people like Meggie to help a girl out 😉
I'd also love to experiment with scarves a little more this year as it gets colder.
As much as I love fall/winter fashion, dressing a 10-month old is a thousand times more exciting.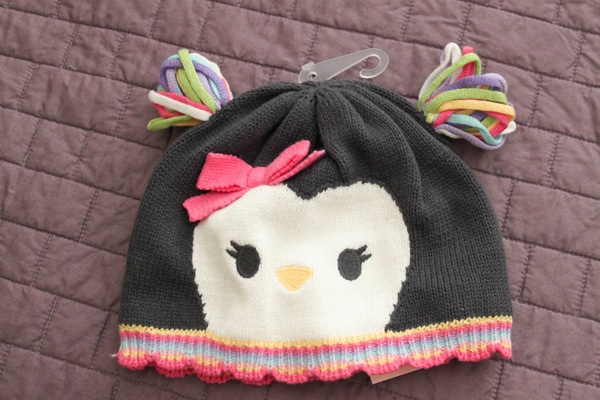 Animal hats FTW. 
Any fashion fails lately?
Do you love winter boots?! Where did you get your favorite pair? Feel free to link away. As much as I enjoy a good pair of boots, I'm more of a ballet flat or TOMs kinda girl.
xoxo
G