Hi friends!! How are ya? Hope the day is going well! It's been a good one over here; just chilling with the girls and getting ready for barre tonight. I need to sweat out some sangria. 😉
We've had little dinners here at the house since we've moved in, but this was my first time hosting 10+ people in our new house for girls' night. It was a BLAST and I can't wait to do it again!
I was originally planning on cooking, but when I found out that Birdie's Market does catering, I decided to order some heavy hors d'oeuvres and make sides/cocktails to go with it. It ended up working out perfectly, and the food was amazing.
We had an enormous cheese board: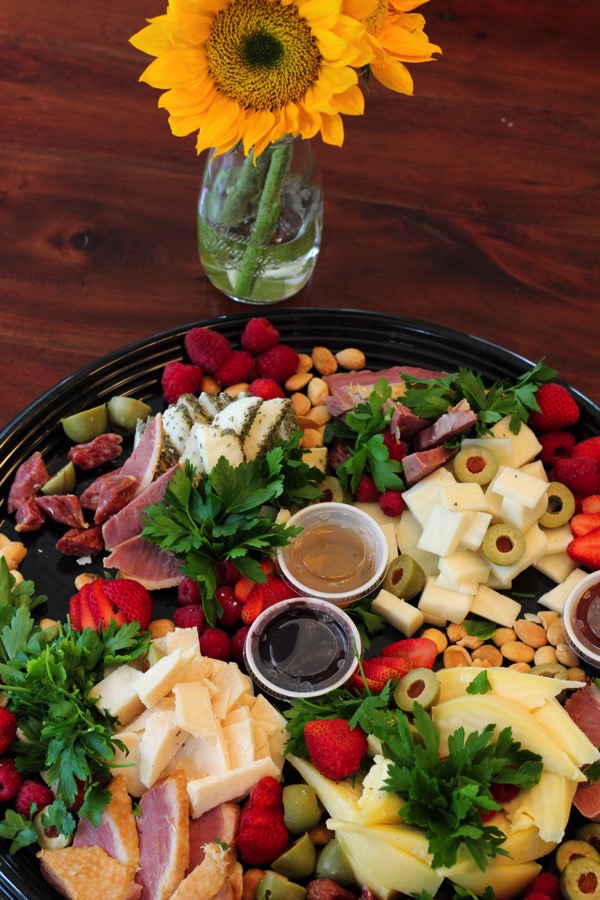 (It was a ridiculous mix of sharp, sheep, and creamy cheeses, with sliced duck breast, olives, berries, chorizo, almonds, preserves, and honey)
hoisin chicken skewers,
BBQ pulled pork sliders, (I forgot to take a pic of both of these because they were in the oven until everyone arrived)
and mini cheesecakes, in five flavor variations (raspberry white chocolate, caramel, lemon, chocolate praline, mint, and strawberry coconut.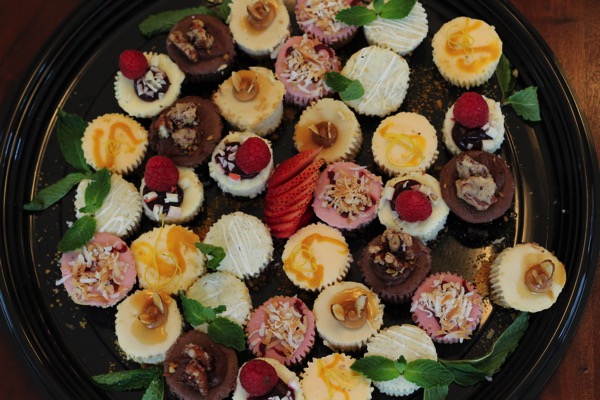 To go along with it, I made a super easy Greek quinoa salad, my friend Rena brought a salad, and I also set out garlic crostini, crackers, and homemade hummus.
We ended up dragging in our extra table from the garage for extra seating: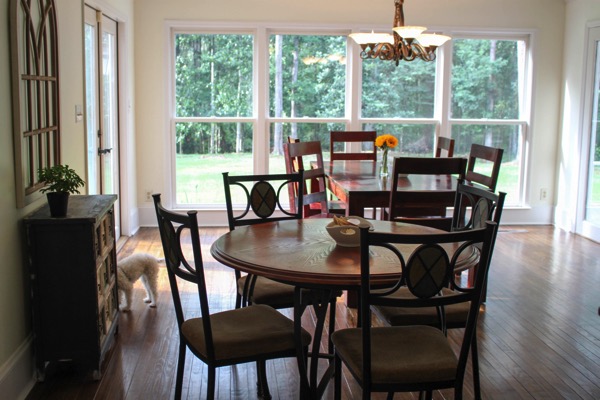 And I set some crostini and a cheese board on each table. The original was so huge, so I split it into two: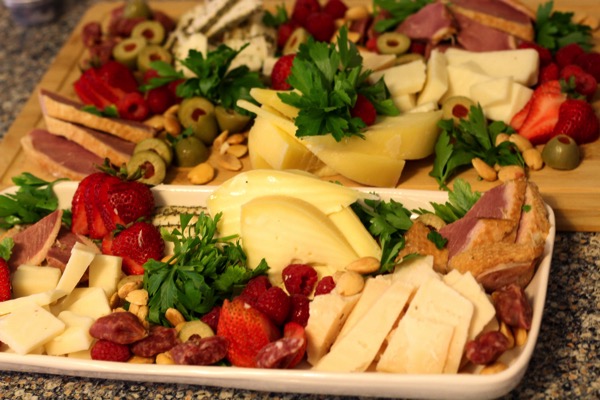 Drink-wise, we enjoyed sangria (recipe is here!! Watch out for that stuff), organic ginger-lemon soda, La Croix, beers, rose, and Cabernet Sauvignon.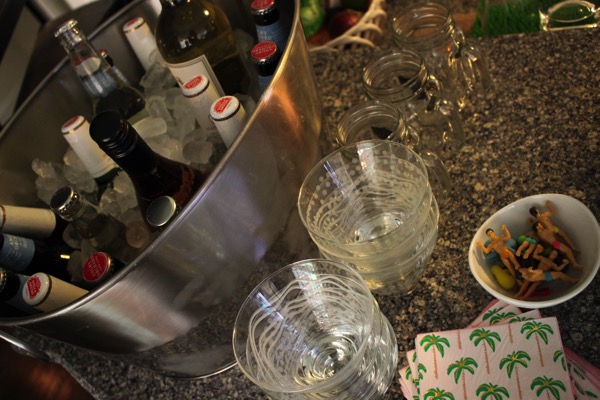 Pretty much everyone ended up drinking sangria, along with a little drink buddy (<— hilarity throughout the night).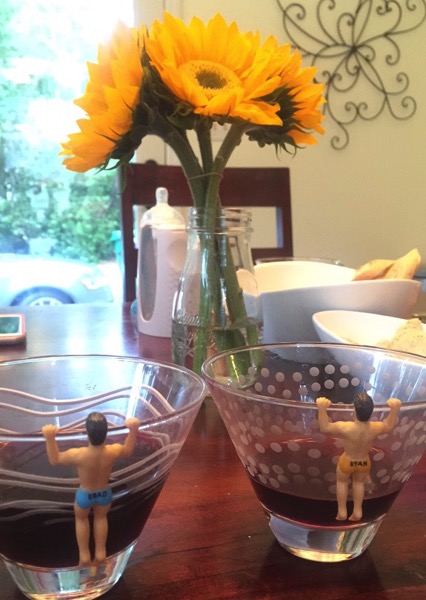 Cody was drinking the honey, and Brad ended up snuggling a piece of chorizo on the cheese board haha.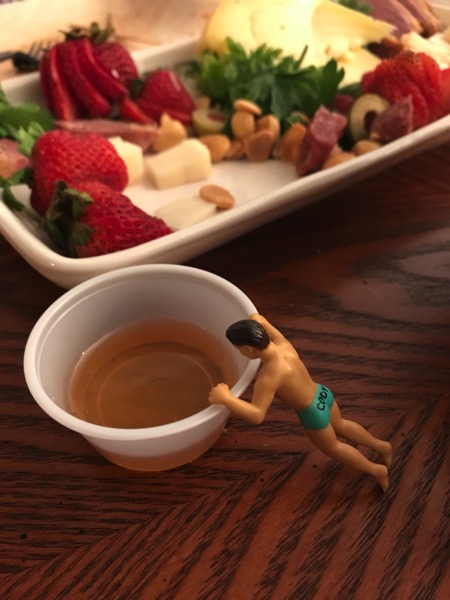 Highly recommend them if you have any parties or girls' nights coming up!
I didn't manage to get a group photo, but here's one with my beautiful friend Kate. She was rocking the most gorgeous Pinterest-y braid; she told me she'd teach me how to do it.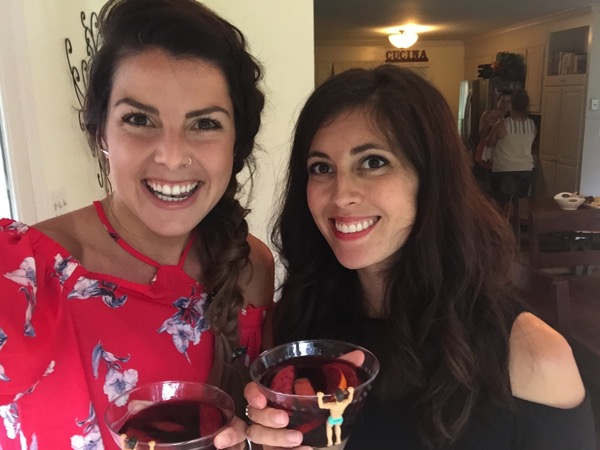 Hope you have a wonderful day and I'll see ya soon! I might be MIA tomorrow because I'll be getting everything ready to send out for Summer Shape Up. CAN'T WAIT!
xoxo
Gina
Random: does anyone have any tried and true cobbler recipes? We have an event for the Pilot's work on Friday and I was thinking of taking cobbler in the cast iron with ice cream…
Looking for a workout? I've got you.