Morning 😀 How's your day going so far? I am LOVING all of your giveaway answers and entries! Winners will be chosen tonight at midnight 😀 Thank you again for all of the amazing blogiversay tweets, comments and emails- ya'll are amazing, but we knew that already 😉
Before Zumba last night, I was hankering for a salad beast.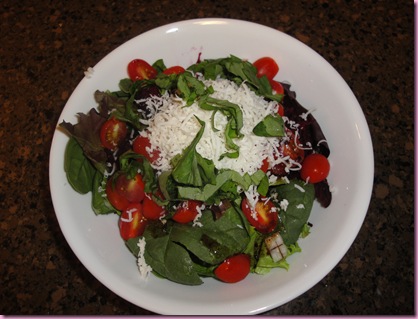 That little beauty was modeled after a Natalia Rose recipe:
-organic greens
-spiralized beet
-gout gouda
-basil
-grape tomatoes and shallot
–Garlic Gold Italian seasoning
-Jeni's homemade balsamic dressing
It was kind of ridiculous.
Zumba was OUTTA CONTROL last night! So many Zumbies 😀 I did a few new songs mixed in with the oldie-but-goodies and it was a blasty. On the way out, Jeni and I stopped at the base lot to check out my new car. I'm pretty stoked about it! Everything should be finalized this week.
For dinner, I wanted hot comfort food.
So I cut up some veg: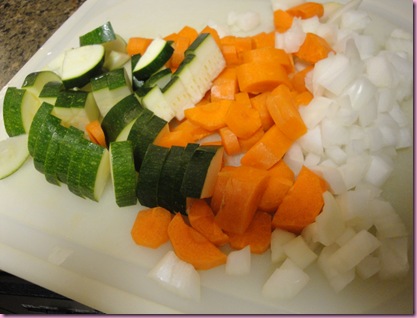 Sweat it out in a pot with some garlic and olive oil:

Then added veggie broth, kidney beans, quinoa, oregano, thyme and cayenne and simmered away.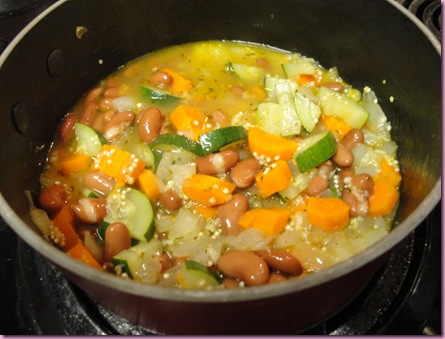 It was everything I could ever wish for 😀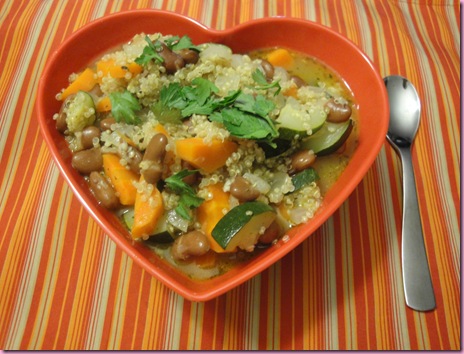 I then polluted my mind by watching the Bachelorette, read in bed and called it a night.
This morning, I have a training appointment and then I'm heading to the base gym for a solo spin sesh (I'll post the workout later for ya'll). I'll be heading to Orlando this weekend if any Orlando bloggies want to hang out, or take a Bikram class with me 😀
See ya later today!
xoxo
Gina
Zumba Song of the Day; "Waka Waka (This Time for Africa)" by Shakira. AMAZIN'